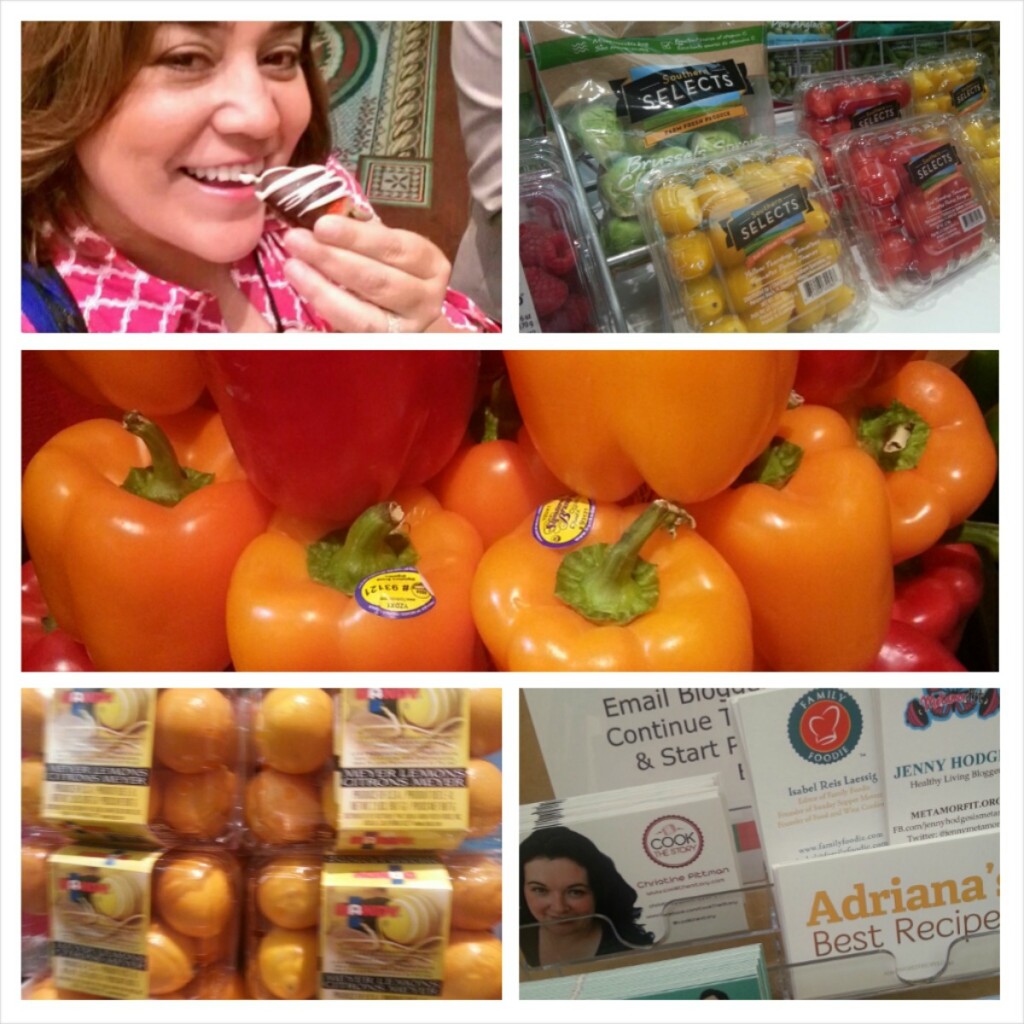 This weekend I was honored to be invited to the Southern Exposure, an event organized by the Southeast Produce Council an organization dedicated to support farmers and to the promotion of fresh fruits and vegetables in the states of Florida, Georgia, Alabama, Mississippi, Louisiana, Tennessee, North Carolina, South Carolina, Kentucky and Virginia. I was very impressed with the huge produce showcase and I want to invite you to read my Southern Exposure Recap as well as to check out my photo gallery. The great thing of participating in these events is that you get the chance to meet a lot of people that shares same passions for fresh produce. Get to know new products coming into the market as well as to have the opportunity to chat directly with the local farmers and produce companies that market all these vegetables and fruits we consume in our state. I enjoy a lot getting to know from where the ingredients come from since that sparks ideas on recipe development and the inclusion of fun ingredients.
My first stop was at Fresh King a local company based out of Homestead, FL that grows star fruit, papaya, guavas, kumquats and a tangelo named UGLI which could look ugly but it is a delightful juicy fruit that is to be incorporated into the school menu at the public schools.

Second visit was to Duda Fresh or also known as Dandy Fresh Fruit and Vegetables, they are the producers of the "Biggest Loser" celery sticks and my most favorite the Meyer lemons, a seasonal lemon that is a combination between an orange and a lime, floral and beautiful juice that goes well with many dishes and beverages. Not to forget also Duda Fresh also distributes the he Dandy Dude mandarins, favorite for children and adults.

Then off to taste some Natalie's citrus juices an Orchid Island Juice brand coming from Fort Pierce, FL which this year is the winner of the best tasting juice and they are certified organic with no preservatives no chemicals. Within the line of juices they are also launching new products like the Margarita mix that is pure lime juice combine with natural sweeteners ready to enjoy just add tequila and ice.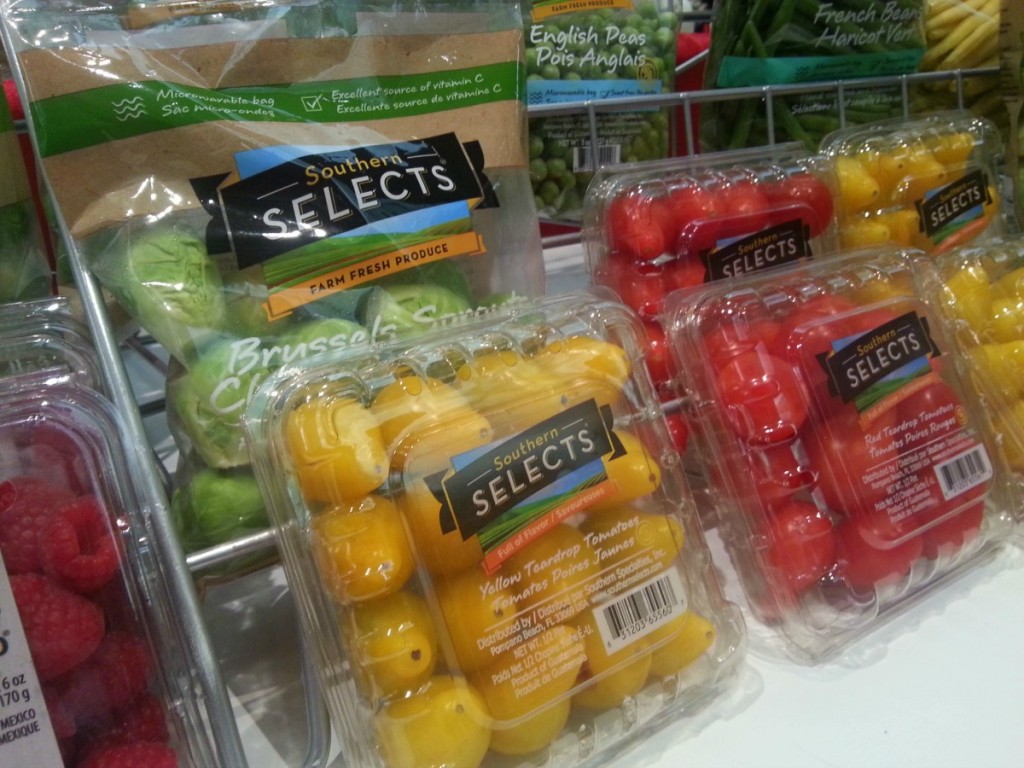 Our next stop was Southern Specialties a another Florida business based in Pompano Beach and specialized in Asparagus, Berries, Peas and Beans, Specialty Peppers, Tropical Fruits, Specialty Tomatoes, Baby Vegetables. All packaged ready for consumption and even for cooking on the microwave oven. I was also pleased to see this company has Latino talent at their VP executive level. I got the chance to meet Mr. Geno Valdes, a Cuban talented individual that holds the title of VP of sales and marketing. Humble and a pleasure to speak with, he took the time to explain the product line and even make small talk about our culture.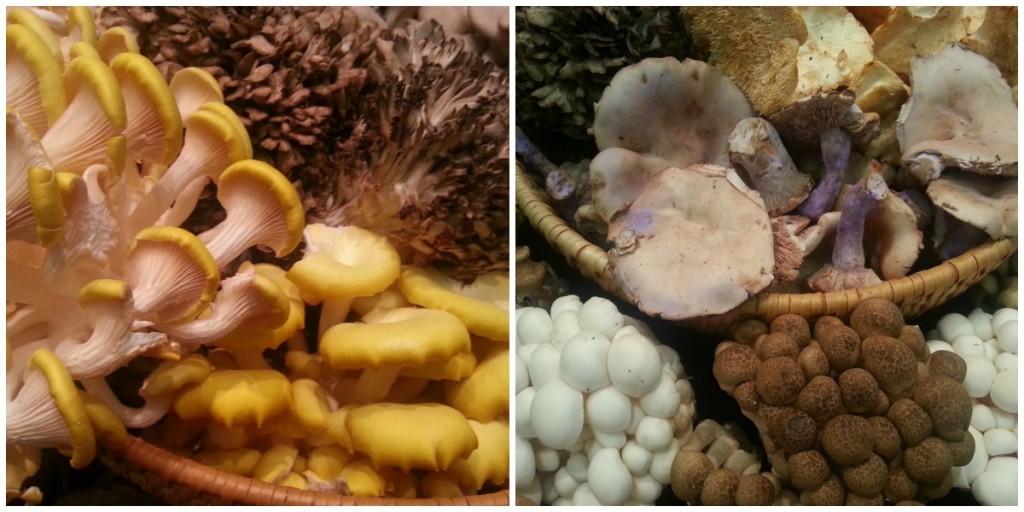 Other great surprise was to see fresh product from Country Fresh Mushroom Co, impressive array of mushrooms and Kirk Wilson the regional sales manager took all the time to explain how this delectable mushrooms come to Florida and the different species his company specializes in harvesting. They were also cooking mushrooms with garlic and olive oil which were divine. I was also thrilled to be able to meet the Produce for Kids ladies, they were making a delectable smoothies using a Ninja blender which by the way they were giving away. Produce for Kids® is dedicated to educating families on the benefits of healthy eating, providing simple meal solutions and raising money for children's non-profit organizations. The labor this organization does is commendable and if you want tips for healthy menus and ideas for planning meals they are a great resource.

Another amazing surprise is that we food bloggers are welcome to the Southern Exposure. The organizers provided us with a space for us to be able to chat with the brands and explain how we can work together. This is the first time I see something like this in an event, grateful to have participated and to be able to connect with other fellow food bloggers. I can't wait for Southern Exposure 2015 and to continue building long lasting relationships with brands as well as getting to meet all this wonderful and passionate individuals that make the produce industry so successful. I hope you all enjoyed my Southern Exposure Recap.
Cheers!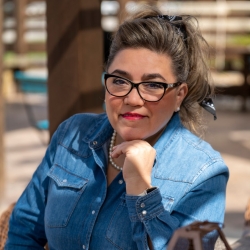 Latest posts by Chef Adriana Martin
(see all)