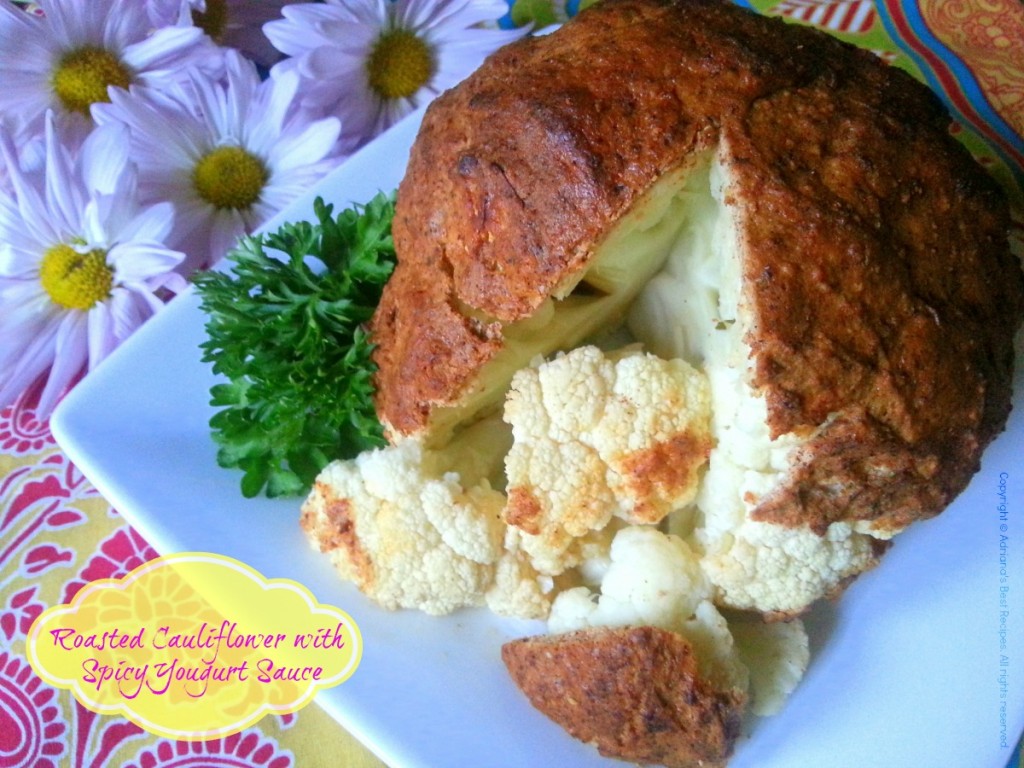 Cauliflower is one of those vegetables that has been misunderstood for many years and now is a hot trend. The inspiration behind this Roasted Cauliflower with Spicy Yogurt Sauce is a recipe that I saw published at the Pure Wow site and really caught my attention because uses the whole head of the cauliflower and I just had to try it at home imprinting my own signature and flavors. Today I want to share with you the result which was a delicious surprise. Let's cook some Roasted Cauliflower with Spicy Yogurt Sauce!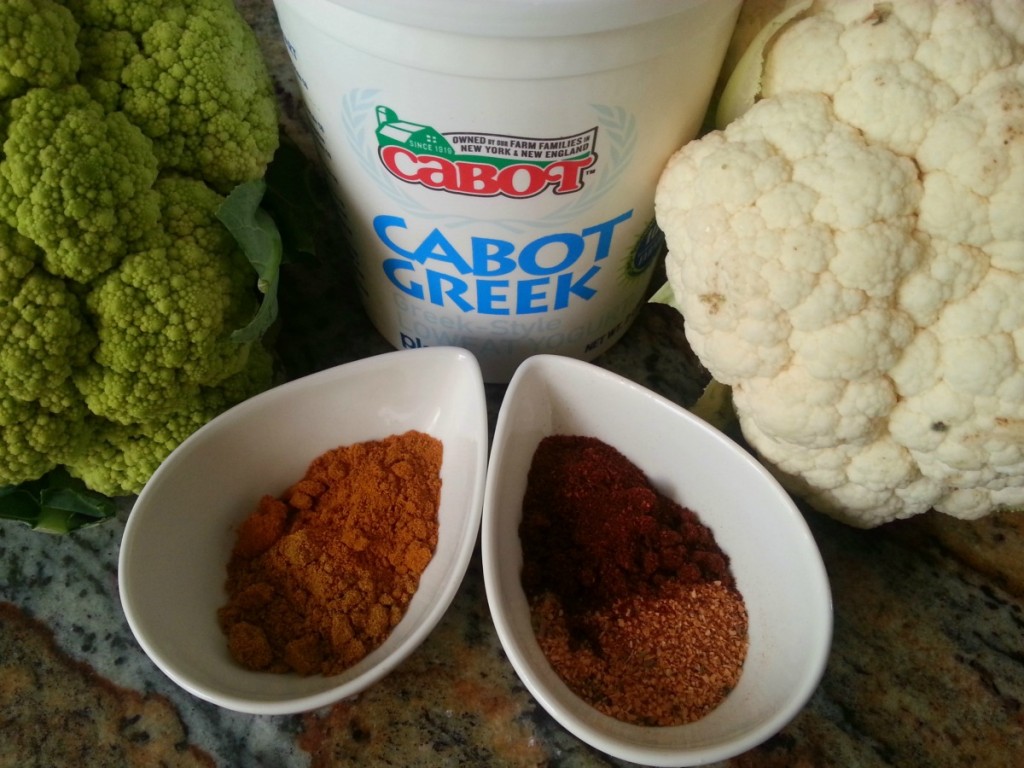 INGREDIENTS
1 cauliflower head medium size
1 cup of Cabot Greek yogurt
2 tablespoons of taco seasoning
1 teaspoon of chipotle powder
1 teaspoon of oregano
1 sheet of parchment paper
Oil spray
Preparation time: 45 minutes. Serves 4-6 portions. The estimated cost per person is less than $2.50 depending on the price of the ingredients at your local supermarket. You will need a baking sheet, a mixing bowl and a spoon.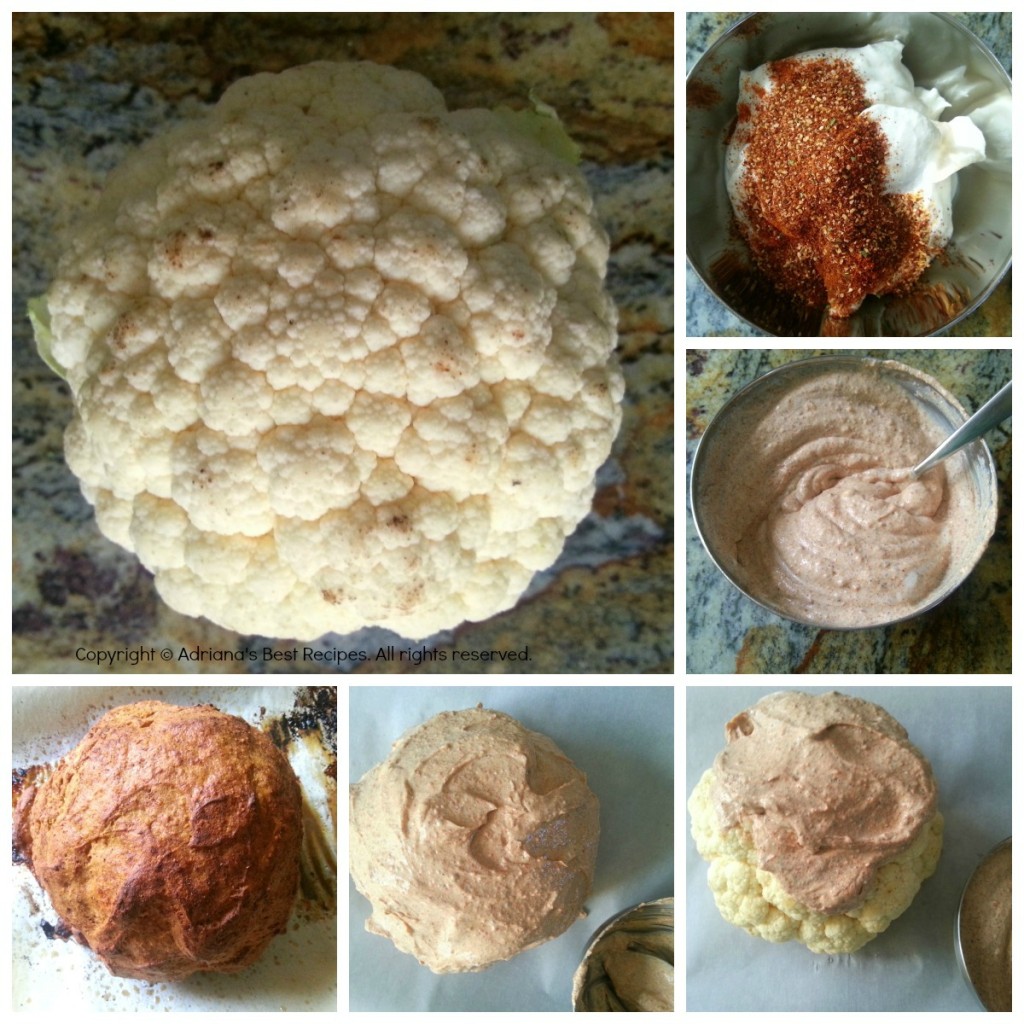 Clean the cauliflower and remove the green steams and wash using running water. Cover the baking sheet with parchment paper and place the cauliflower head. Combine the spices with the Greek yogurt and cover the cauliflower head with this preparation and spray with oil. Roast inside the oven at a 400 Fahrenheit temperature for 30 minutes or until the cauliflower is golden brown. When ready let is rest and then cut. You can serve with a side of wild rice and a leafy salad.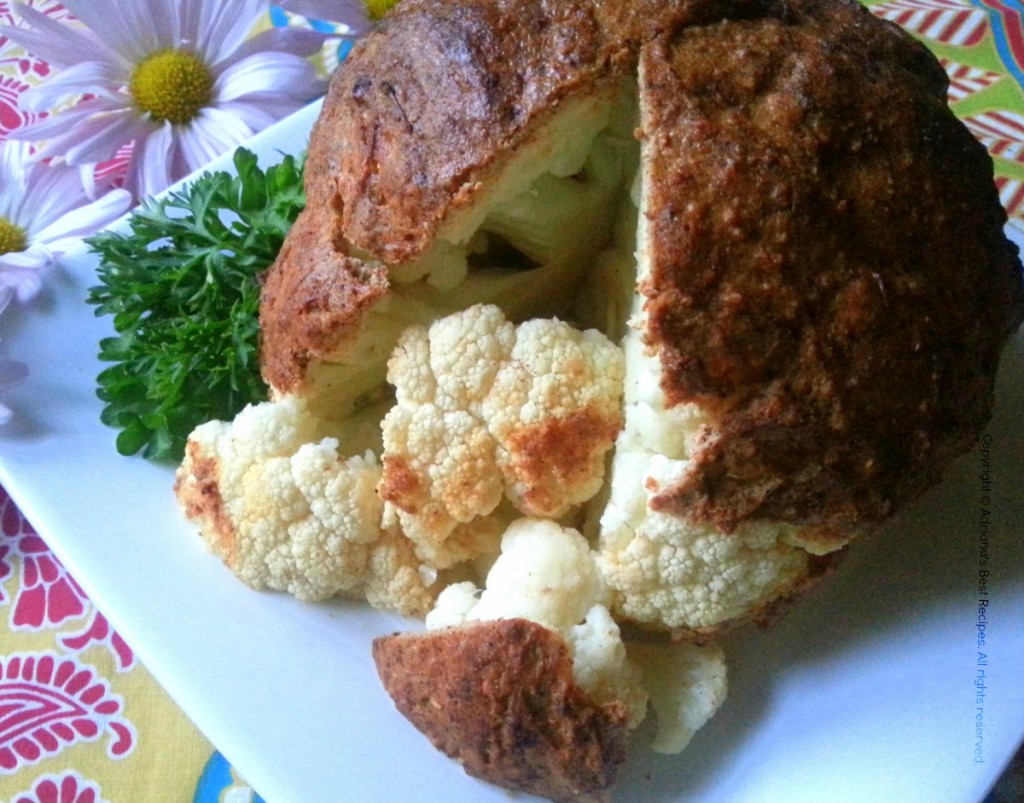 This Roasted Cauliflower with Spicy Yogurt Sauce is very easy to make and also affordable. The taste is surprisingly good, my husband loved the combination and was very surprised with the creativity because normally you cook the cauliflower cut in florets and this one was cooked whole.
You can pretty much do any flavor depending on the kind of spices you like; I think the combinations are endless, you can try Indian spice, italian, Cuban sazon, sriracha and garlic, anything your taste buds can imagine. I invite you to try this new way of cooking cauliflower and serve it to your family they will become fans of the Roasted Cauliflower with Spicy Yogurt Sauce a great vegetarian option for meatless Monday or upcoming lent season.
Happy eats!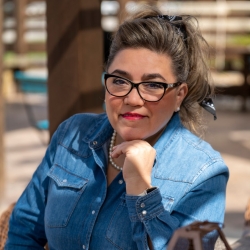 Latest posts by Chef Adriana Martin
(see all)