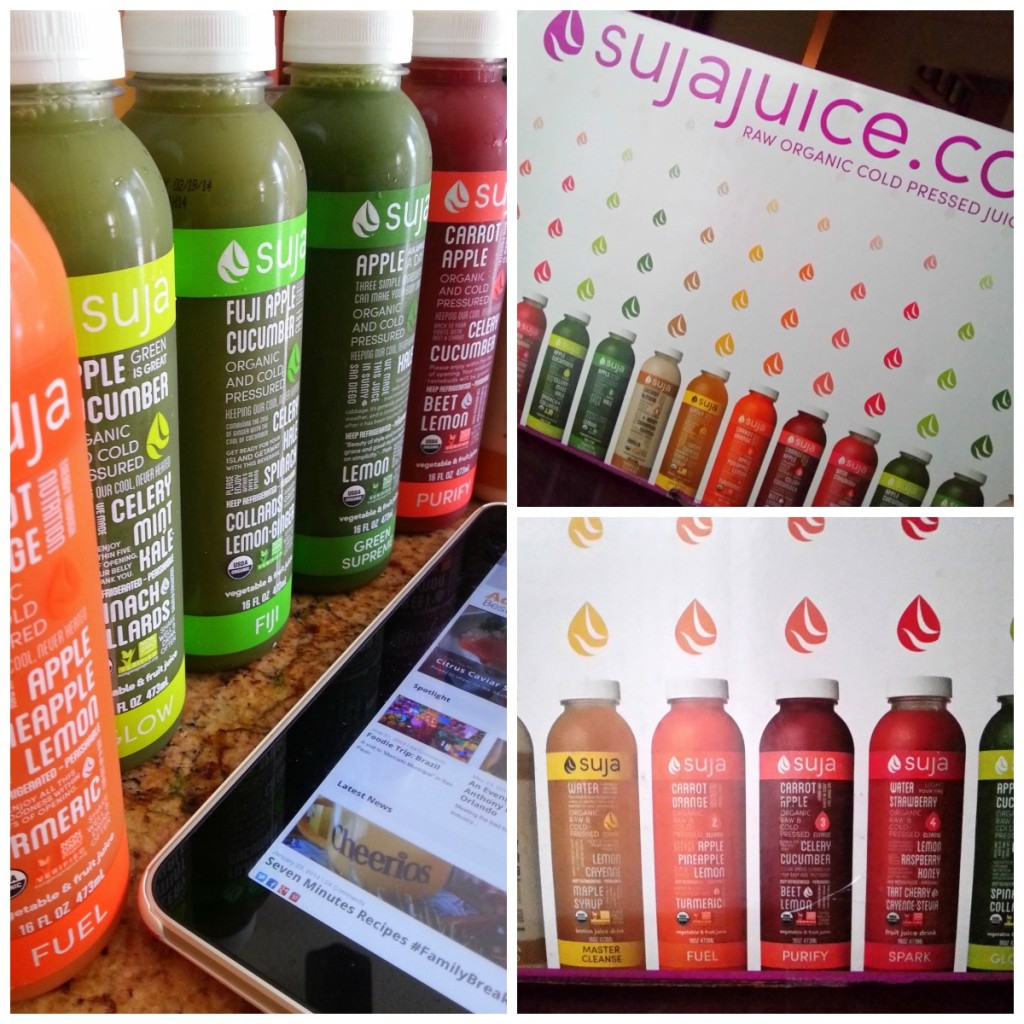 Last year that I attended to the International Food Bloggers Convention in Seattle and got introduced to Suja Juice that is why today I want to share with you my experience with juicing and juice cleanse. Suja Juice was co-founded by Eric Ethans an individual who grew up having his own organic gardens and where he discovered  that juicing was the easiest and most effective way to assimilate earth's powerful nutrients. Eric is a vegan and vegetarian chef behind the creation of the epic tasting fruit and vegetable combinations that Suja juices offer. All Suja products are certified organic non GMO ingredients and all the flavors are very creative nonetheless tasty. In my search for living well and looking for options to better my health I decided to accept the offer to try the Suja Cleanse and received a package that included enough juice for a three day cleanse and I want to share my experience with juicing and using Suja organic cold pressed juice.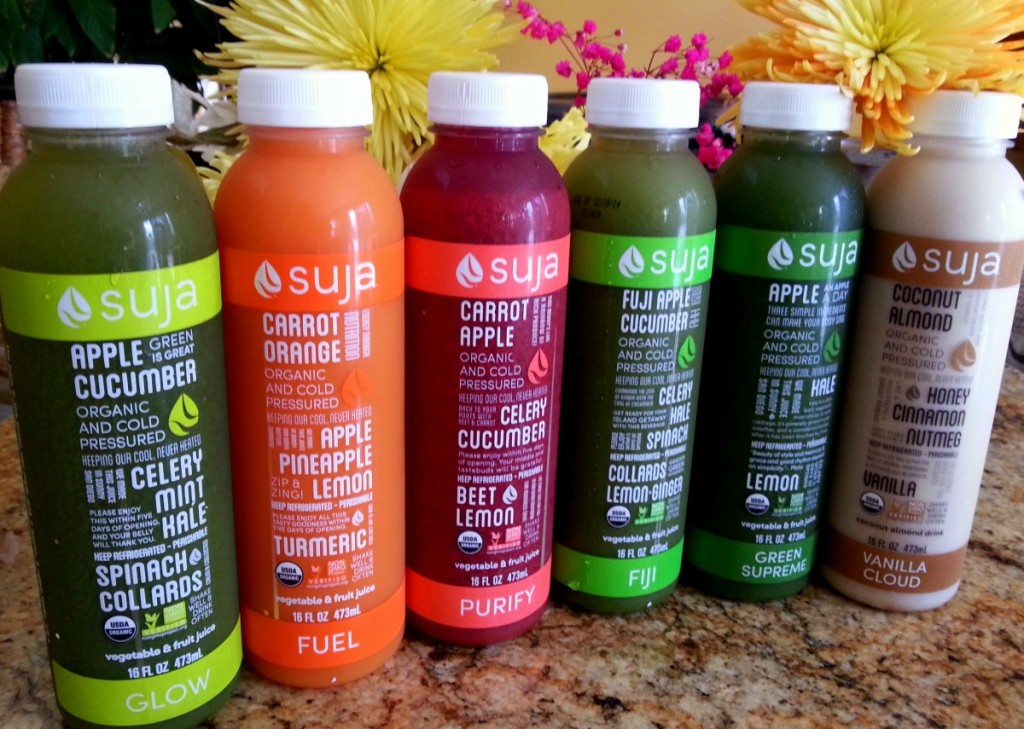 When I received the box I was pleasantly surprised, very nice branded sturdy box and very well insulated to preserved the natural juice fresh. It came with many ice packs inside and even had a small note of the person that personally prepared and packaged my juices. I thought that was a very nice personal touch; for me is all about the details so I loved this. Before I started the program I did follow the instructions which say that you need to eliminate caffeine, alcohol, red meat, sugar, bread and milk products this helps the body to start detoxifying and be ready to start a three day of no solid foods and only juice drinks.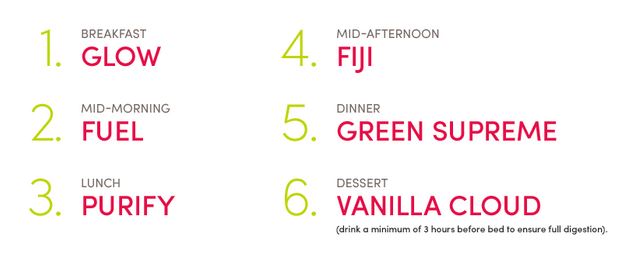 I have to say, the three days were difficult, yet everyday that passed I felt better, lighter and my mouth felt so fresh. The juice cleanse starts in the morning with the juice called GLOW, very refreshing I crave this juice still now. Then mid morning I took FUEL a combination of carrot and orange very tasty one of my favorite flavors. For lunch PURIFY earthy and loved the sweet flavor of the beets. Mid afternoon snack FIJI, very light combination yet refreshing. For dinner GREEN SUPREME a green powerhouse this was difficult to taste though I had it because it is good for my health yet the flavor profile for me wasn't as pleasing as the other juices. To close the night I ended with VANILLA CLOUD. I read many reviews about this flavor and most everyone raves about it for my taste I felt it chalky and not as pleasant as Fuel and Purify. But I guess it is all about personal taste. I drank the juices for three days and I did do some cheating but not that bad, the Suja cleanse program allows you to have clean vegetable broth and eat fruit, half of an avocado or a baked sweet potato. I did had some of that because also weather was cold, that helped me stay on track. At the end of the program I felt very good, energetic and light. I did lose few pounds but this cleanse program isn't recommended for weight loss, consult your physician before deciding as everybody has different needs and conditions.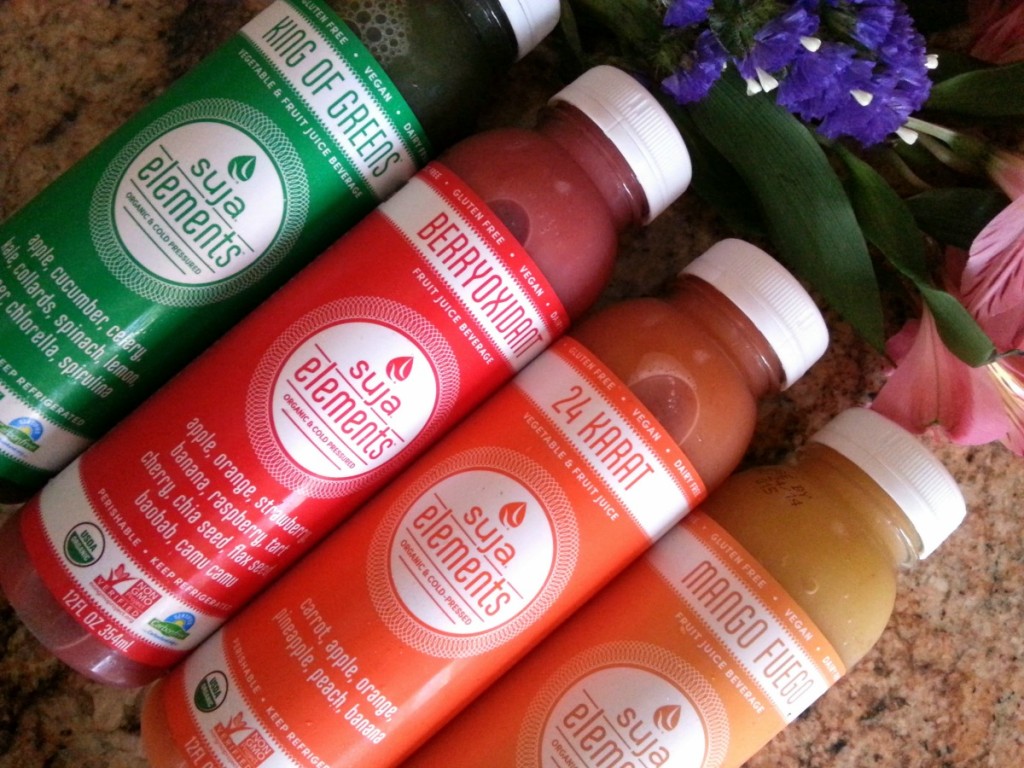 Suja Juice also has a juice line called Suja Elements, these I purchased at my local Whole Foods since after I finished the program I really craved the juice for breakfast or a snack. The product is somewhat expensive but I think the value is good considering this is a healthy smoothie prepared with only organic vegetables and fruits and sales support social and environmental causes. A portion of the cost is donated to the specific cause or group associated with the flavor being purchased I think that is very cool and denotes the Suja corporate culture for caring for the people and the environment.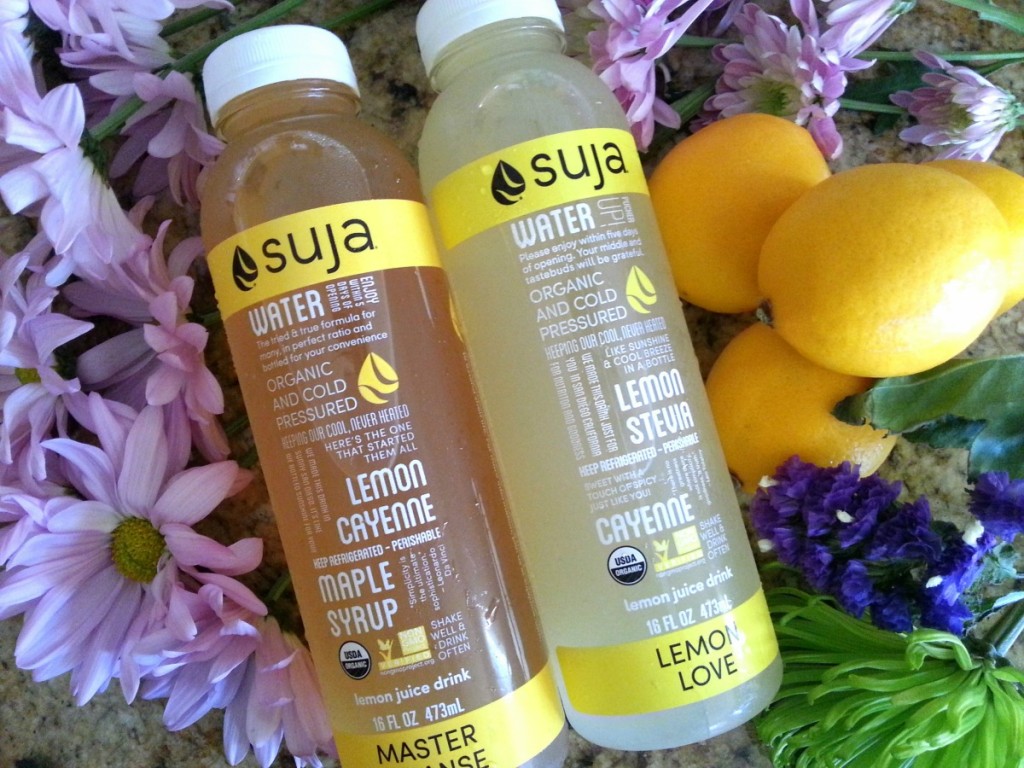 Other favorites that I discovered was Suja LEMON LOVE and Suja MASTER CLEANSE I did purchased those too and I am hooked loved the lemony flavor and the cayenne kick. I have become a SUJA Juice fan, thank you!