Next Saturday, March 1, top chef's from Orlando will showcase their creativity for a good cause at Ronald McDonald House Charities® of Central Florida's Appetite for the Arches fundraising event. The chef's event with a twist as participating chefs will use McDonald's® ingredients to create signature dishes for guests to sample. I was honored to be invited to the preview event which took place at The Ravenous Pig where I had the chance to enjoy all these gourmet bites paired with refreshing signature drinks and the company of McDonald's executives, Ronald McDonald House Charities board members, celebrity chefs, and foodies interested on making the difference in our community.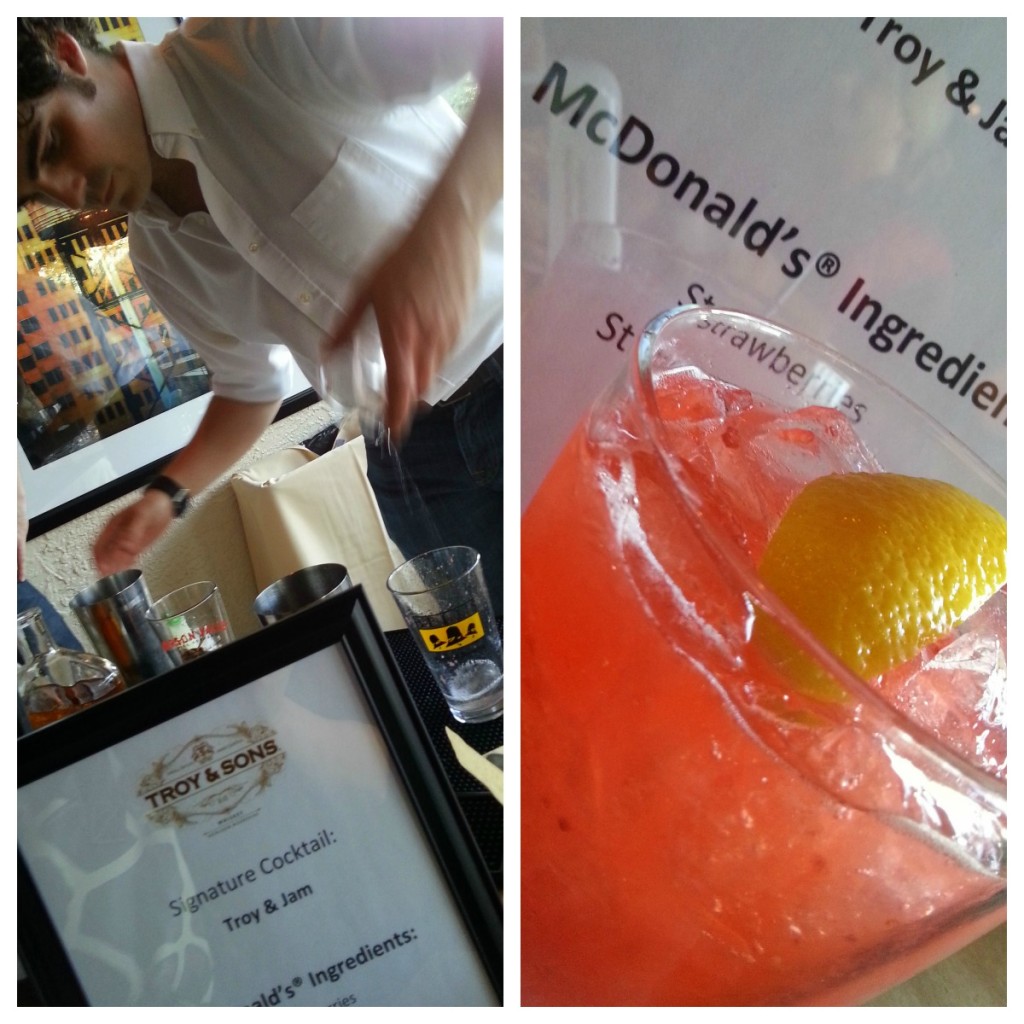 The feast started with a strawberry cocktail with strawberries and strawberry drizzle from McDonald's. This cocktail was my favorite. It had so many layers of flavors a pleasant surprise; now I am a fan of "moonshine." The ingredients included Troy & Sons Platinum Moonshine, house sour, Angostura bitters, and mint garnish, refreshing and flavorful.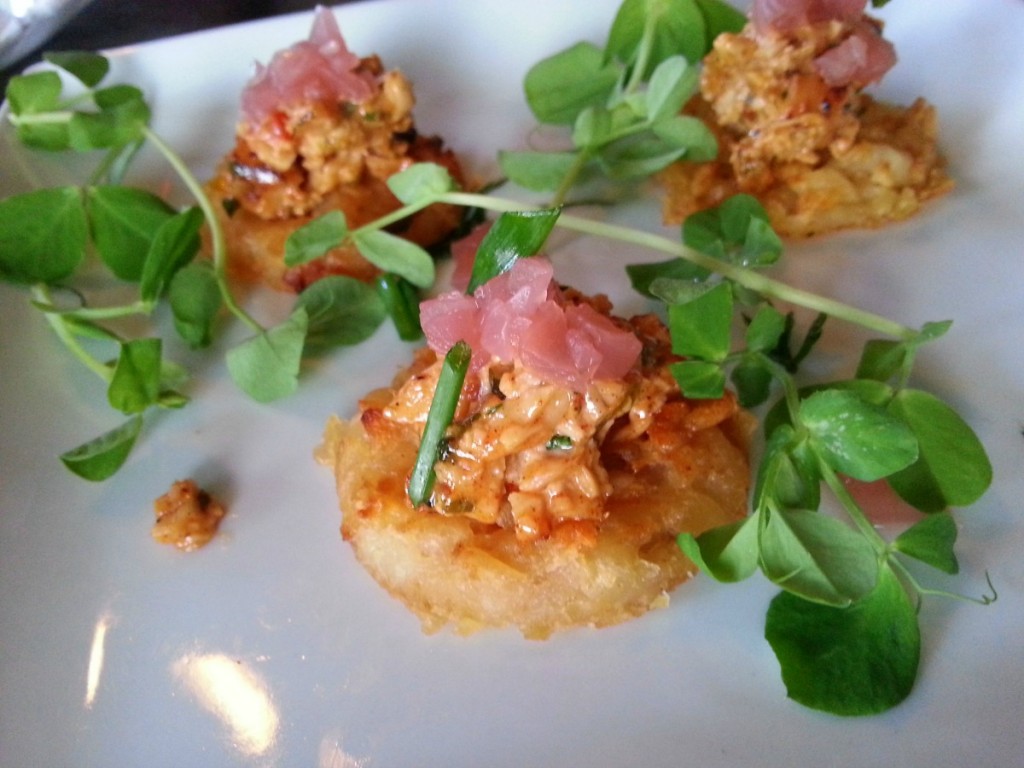 Then the first course prepared by Chef Kathleen Blake owner of The Rusty Spoon. She made for us her  Charmoula Chicken with salt and vinegar potato crisp and pickled red onions using McDonald's chicken breasts, hash browns, and red onions.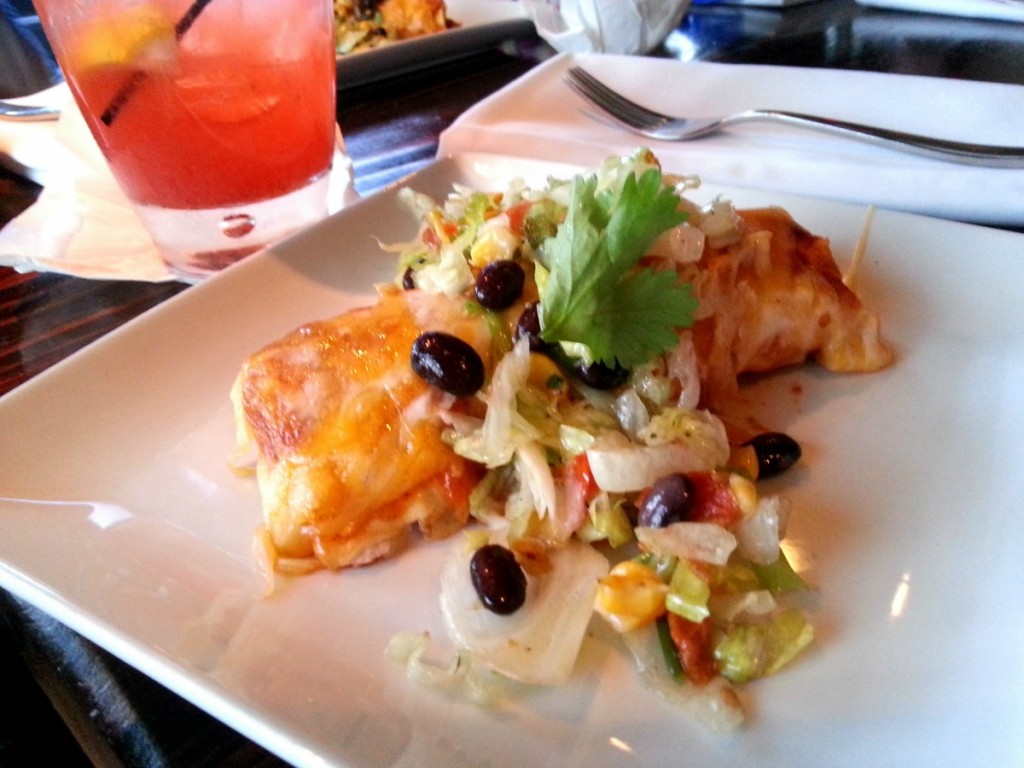 The second course was prepared by Chef Kevin Fonzo from  K Restaurant; he created a Chipotle BBQ Beef Enchilada with caramelized onions and a Southwestern veggie salad using McDonald's steak, tortillas, iceberg lettuce, southwest veggies, cherry tomatoes, white onions, cheese, and chipotle BBQ sauce.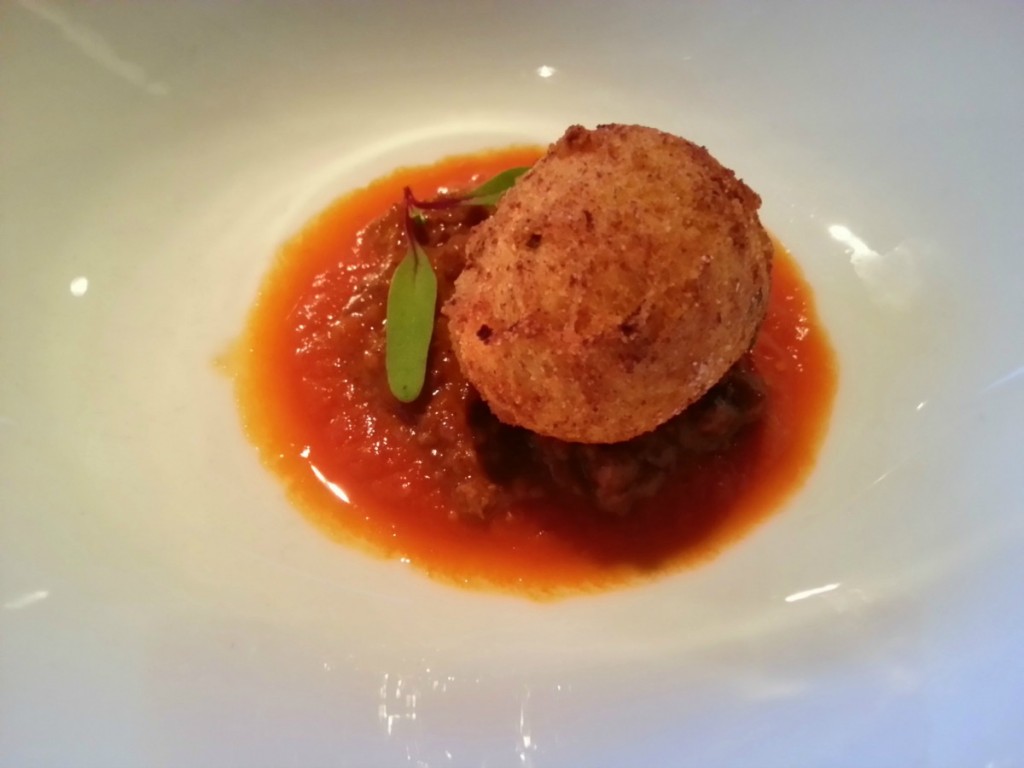 The third course was prepared by Chef James Petrakis from Cask & Larder he did for us a Brandade Fritter with smoked tomato bolognese using McDonald's fish fillets, hamburger, pork sausage, bacon, and cherry tomatoes.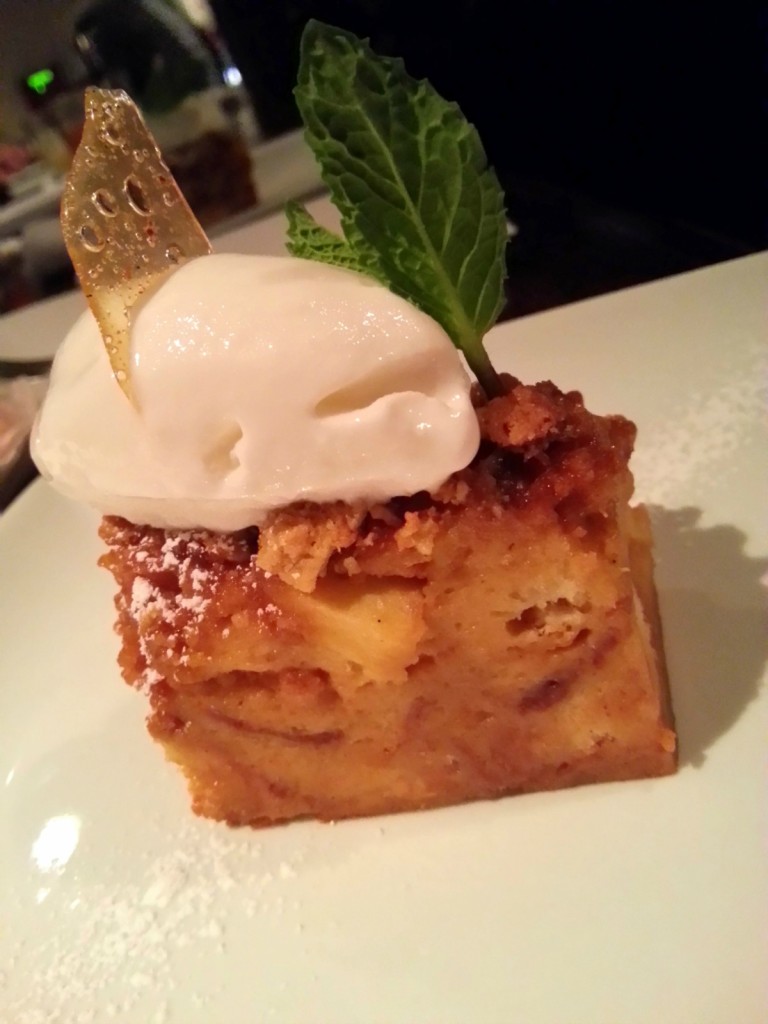 Closing the feast Chef Julie Petrakis indulged us with a dessert named  Caramel Apple Bread Pudding topped with oatmeal raisin streusel, vanilla ice cream, and a sugar tuille. McDonald's ingredients used to prepare this indulgent dessert were Cinnamelts, oatmeal raisin cookies, apple slices, lemon, milk, eggs, caramel sauce, and vanilla ice cream.
The bites that these talented chefs have developed for the Appetite for the Arches, a chef's event with a twist were incredibly creative, and all delicious and you have the chance to enjoy this fantastic menu attending Appetite for the Arches fundraising event and at the same time helping families and children that are facing life-threatening illnesses. The labor that Ronald McDonald House Charities® of Central Florida does would not be possible without the help of our Orlando community, corporate participation and events like this that make it so much fun to help others.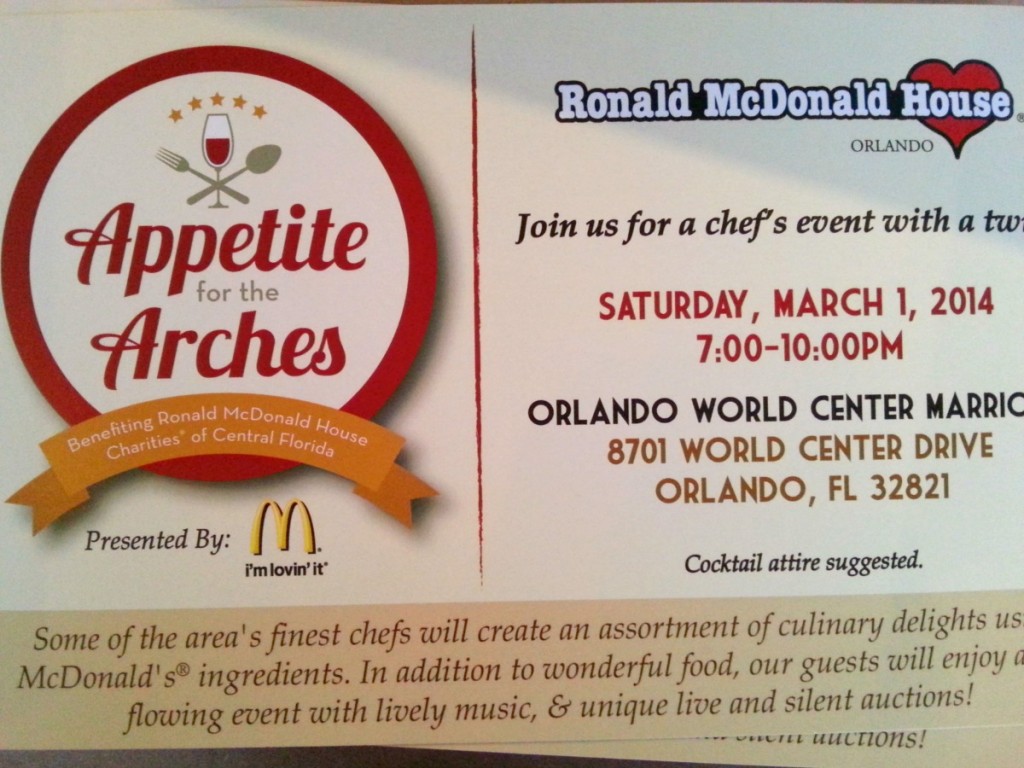 See you at Appetite of the Arches!
About Ronald McDonald House Charities of Central Florida: Ronald McDonald House Charities of Central Florida finds, creates and supports programs that directly improve the health and well-being of children and families. The cornerstone program, the Ronald McDonald House®, provides a home away from home that offers comfort and care to families with children receiving treatment at local hospitals and medical facilities in Orlando. The two Ronald McDonald Houses in Orlando serve over 1,800 families each year.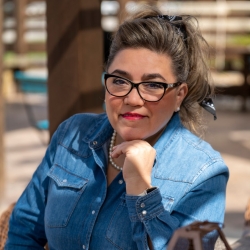 Latest posts by Chef Adriana Martin
(see all)