This post is also available in: Español
The movie nachos recipe is a sponsored collaboration with Cacique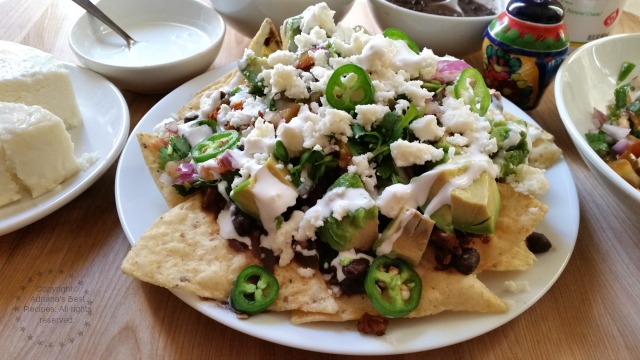 My movie nachos recipe is a family favorite, I serve the nachos in so many combinations and are great for a simple easy snack for eating while watching TV and a favorite movie. During the holidays we enjoy watching Christmas time movies on the TV and also many of our beloved movies on DVD. And Cacique Mexican Cheese is wonderful ingredient to craft delicious dishes and snacks like this movie nachos recipe I am sharing today, that is vegetarian, kid friendly and those children at heart will love these nachos too!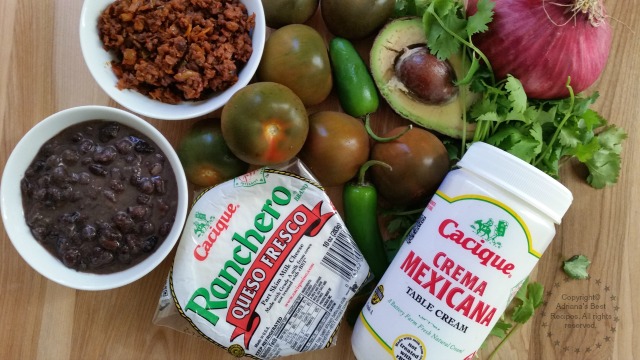 INGREDIENTS
4 cups of tortilla chips
1 cup of warm refried black beans
1/2 cup of cooked Cacique Soy Chorizo
1 cup of fresh kumato tomato salsa (2 kumato tomatoes, 1/4 purple onion, 1 deeded jalapeño pepper, 1/2 cup of cilantro, lime juice)
1 hass avocado cut in cubes
1 cup of crumbled Cacique Ranchero Queso Fresco
1/2 cup of Cacique Crema Mexicana
1 jalapeño cut in thin rounds
Salt and pepper to taste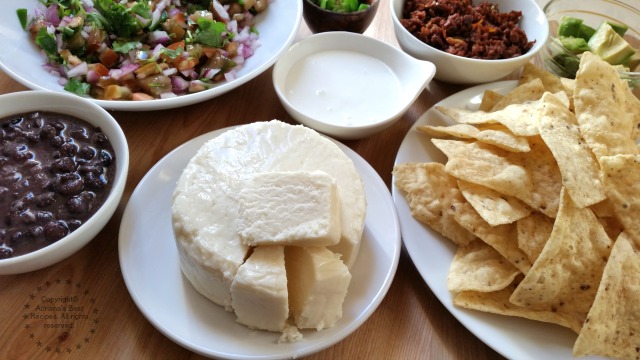 Preparation time: 20 minutes. Yields four servings. Cost per serving less than $5.00 dollars. You will need a chopping block, knife, mixing bowl, measuring cups, spoons, serving plates.
See this video tutorial for step by step process or follow these instructions to prepare the Movie Nachos recipe:
1- Chop the kumato tomatoes, the purple onion, the jalapeño and the cilantro. Add chopped ingredients to a mixing bowl and combine. Finish with lemon juice and salt to taste.
2.- Warm the refried beans and cook the soy chorizo then you will be ready to start the movie nachos assembly.
3.- Place a bed of corn tortilla chips on a plate. Add the warm refried beans evenly and then layer with cooked soy chorizo. Add the fresh tomato kumato salsa, few cubes of avocado, sprinkle the queso fresco, drizzle the crema and finish with the fresh jalapeño slices.
This movie nachos recipe is super easy to make, you can use commercial salsa or canned beans if you prefer. Also you can have all the ingredients lined up and make a nacho bar for everyone to prepare their nachos to their liking.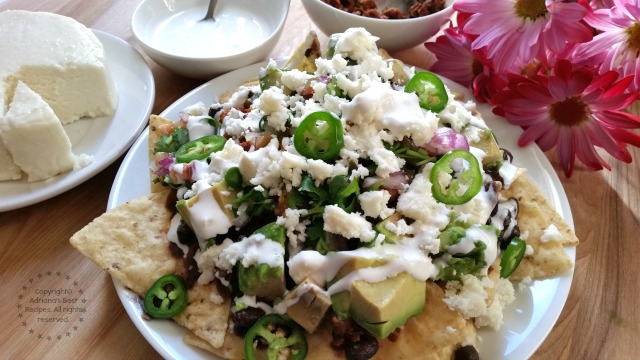 This is a lot of fun during holiday parties everyone enjoys to make their own nacho versions.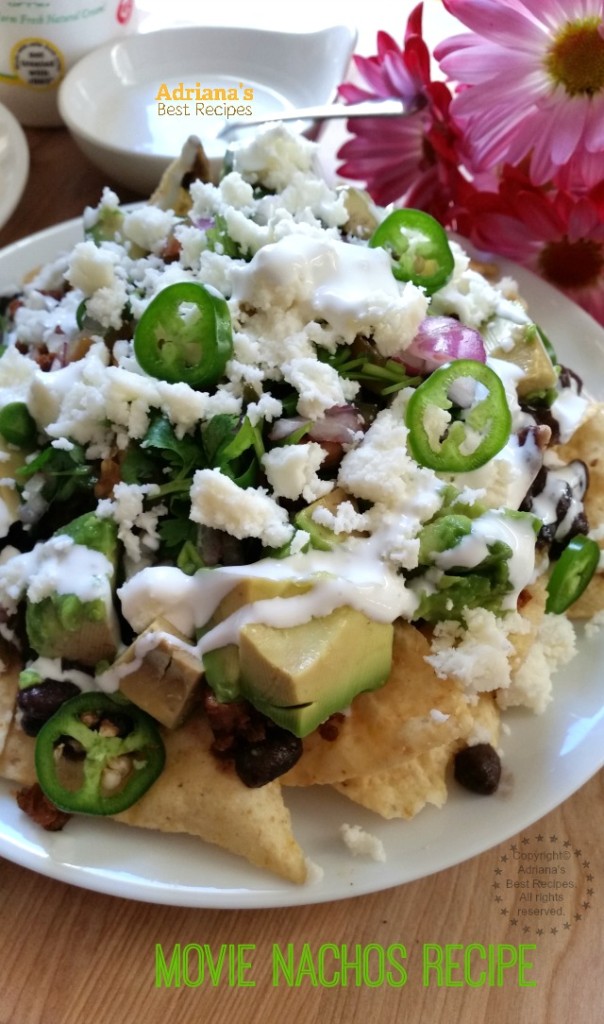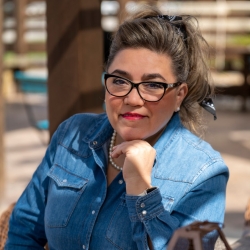 Latest posts by Chef Adriana Martin
(see all)