This post is also available in: Español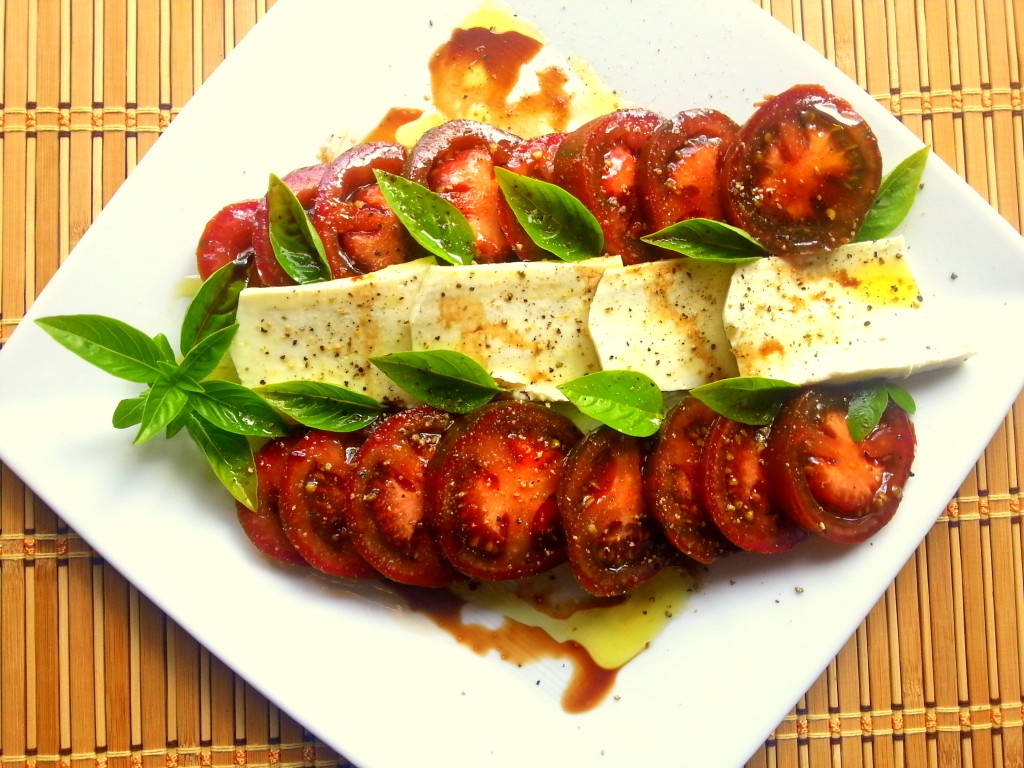 I love to try new things and the other day I went to the market found Kumato Tomatoes and needed to try. The flavor is so intense so you don't need to condiment a lot just let the flavor of the tomatoes be the star of the dish. Kumato tomatoes are very popular in Spain, Belgium, France, Greece and the Netherlands. These type of tomatoes are green reddish brown and have higher fructose content. They are sweet and have an intense tomato flavor, decadent and go perfect paired with simple ingredients.
INGREDIENTS
3 Kumato tomatoes
4-6 slices of Queso Fresco
1/2 cup of fresh basil leaves
Olive oil, balsamic vinegar, salt and pepper
Preparation time: 15 minutes. Serves 2-4  servings. Approximate cost per person $2.00 depending on local ingredients cost. You will need a paring knife, cutting board and a serving plate.
Wash the tomatoes and slice, place in a plate and accompany with slices of queso fresco, fresh basil leaves. Drizzle olive oil and balsamic vinegar condiment with salt and pepper.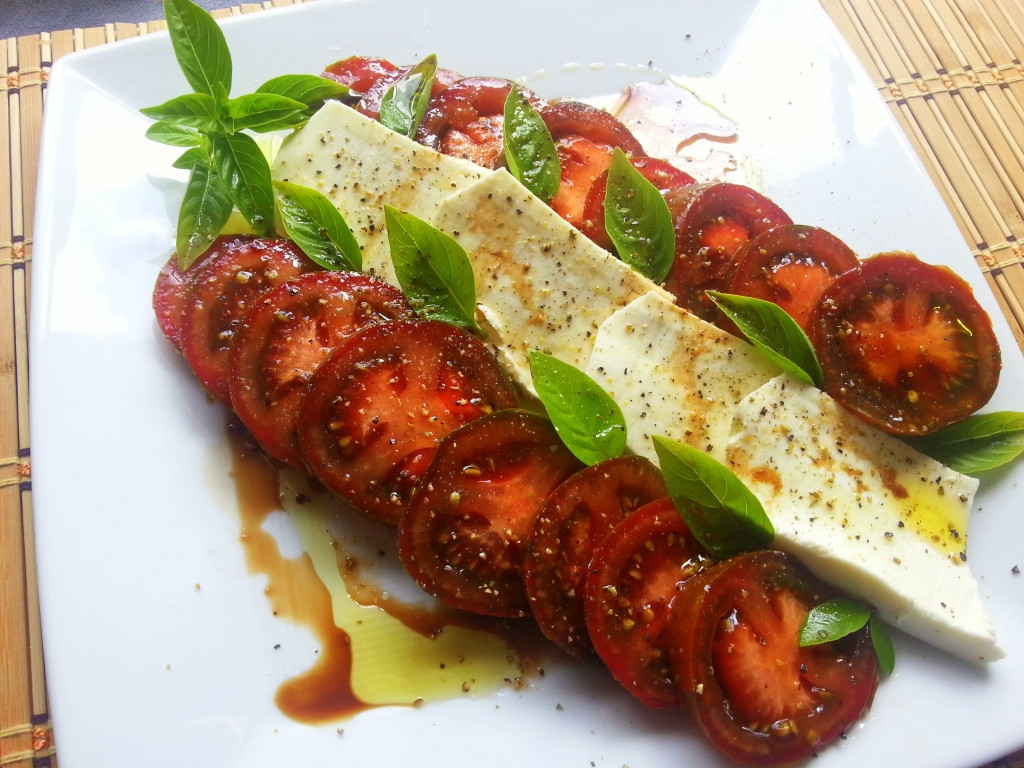 Enjoy as an appetizer with crostini or toast and a glass of Merlot.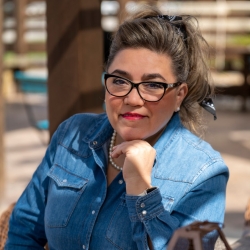 Latest posts by Chef Adriana Martin
(see all)