This post is also available in: Español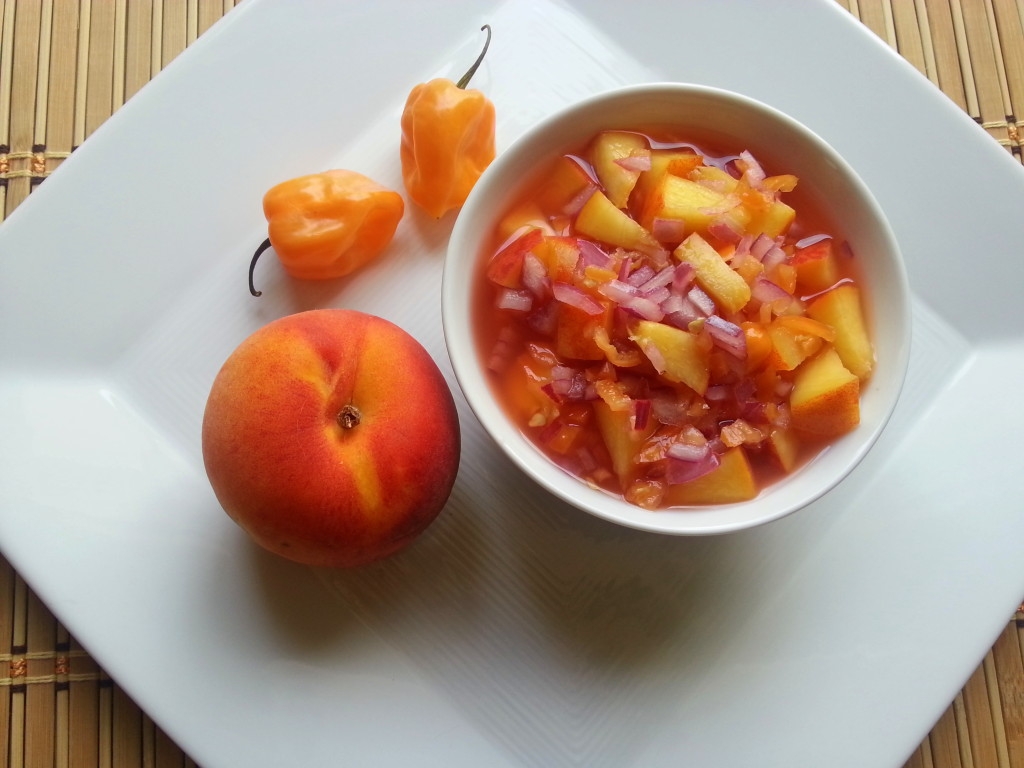 Peaches are now in season and what a better idea than to prepare a flavorful fresh salsa with habaneros and peaches from my local farmers market. This Habanero Peach Salsa goes great over grilled pork, carnitas tacos, fish and anything that needs the extra kick. Peaches are a great ingredient, they are tart and fleshy which makes them a good pairing for savory dishes not only to eat as a fruit or in desserts.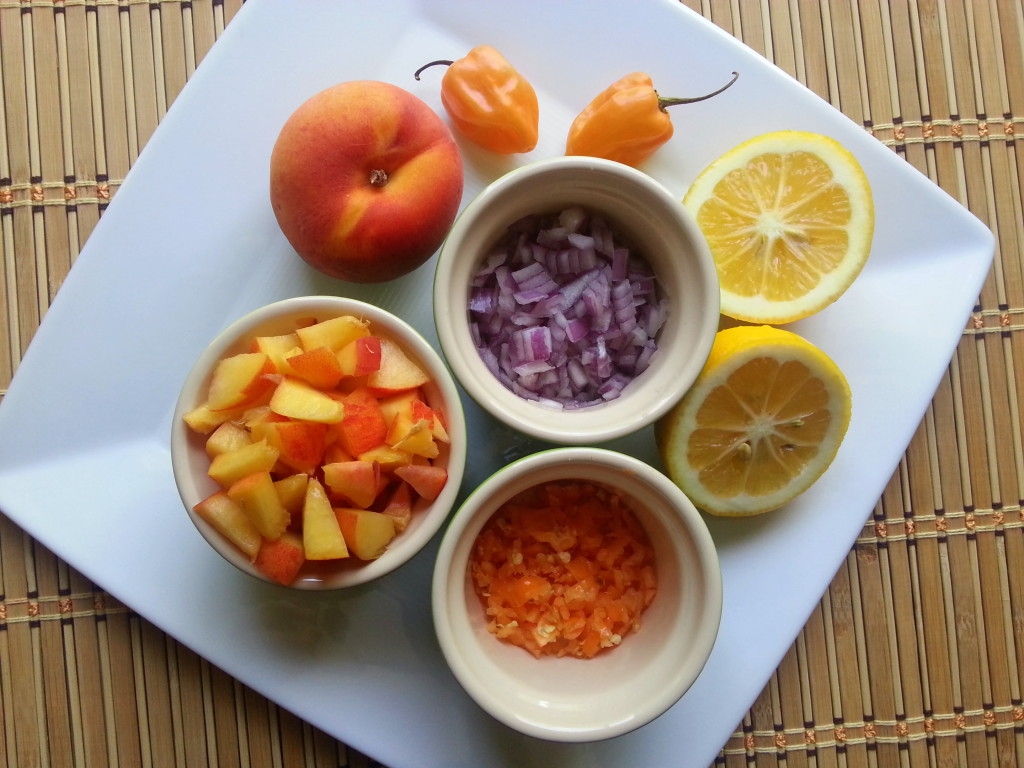 INGREDIENTS
3 ripe peaches cut in cubes
1 or 2 habanero chiles finely chopped
1 medium purple onion finely chopped
1 medium size yellow lemon juiced
1/4 cup of rice vinegar
Sea salt
Preparation time: 15 minutes. This recipe makes 2 cups of salsa. Approximate cost per cup $2.00 depending on local ingredients cost. You will need a paring knife, a cutting board, and a mixing bowl.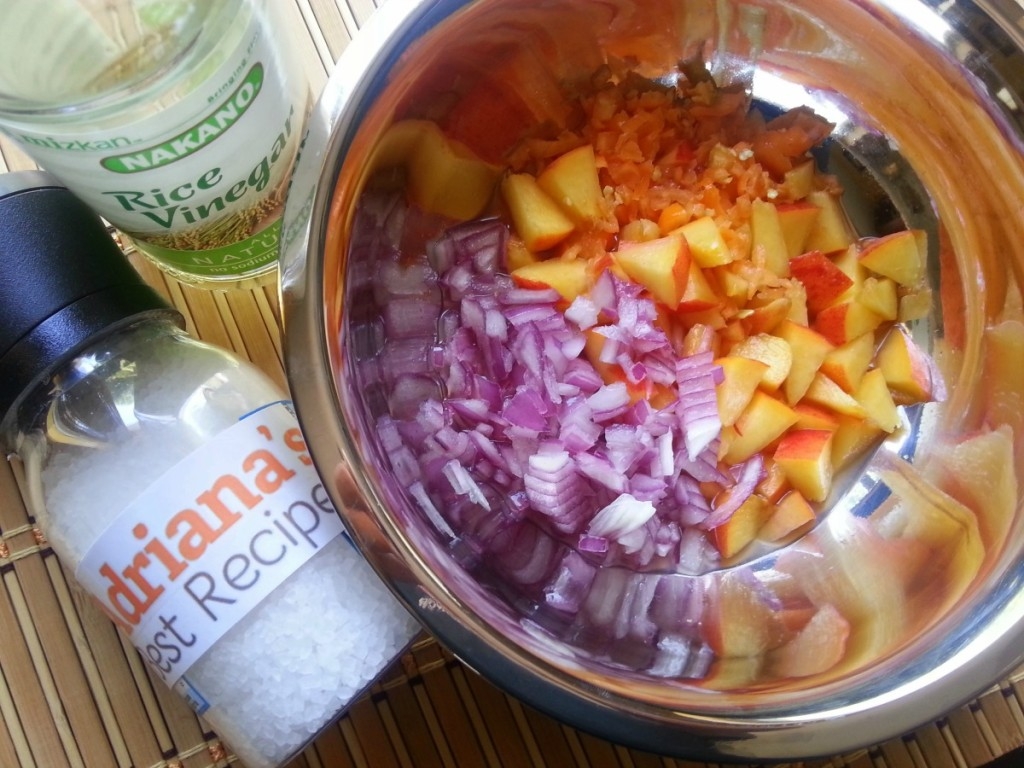 Place all ingredients in a mixing bowl and combine all together. Pour salsa in a sealed container and keep refrigerated until ready to serve. This salsa will be fresh for 2 weeks if properly stored. This salsa is also great on grilled shrimp, to add to ceviche or seafood tostadas.
In the south of Mexico specifically in the Yucatan peninsula there is a very famous habanero salsa prepared with habanero chiles, sour orange juice, purple onion and salt. This salsa is the companion to many dishes like cochinita pibil, the famous Valladolid turkey dish, chicken pibil, poc-chuc, and many more. In Merida there is a restaurant called "Los Almendros" a place that specializes in yucatecan specialties and a must do when in town. I certainly miss these flavors and that is why I took those flavor profiles to create this Habanero Peach Salsa. The Mexican cuisine is so vast and rich many of my recipes are inspired in my Latino heritage and bring back so many wonderful memories from my beloved country.
Enjoy!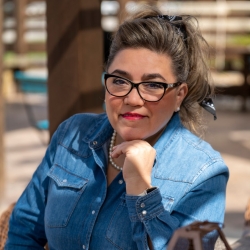 Latest posts by Chef Adriana Martin
(see all)