This post is also available in: Español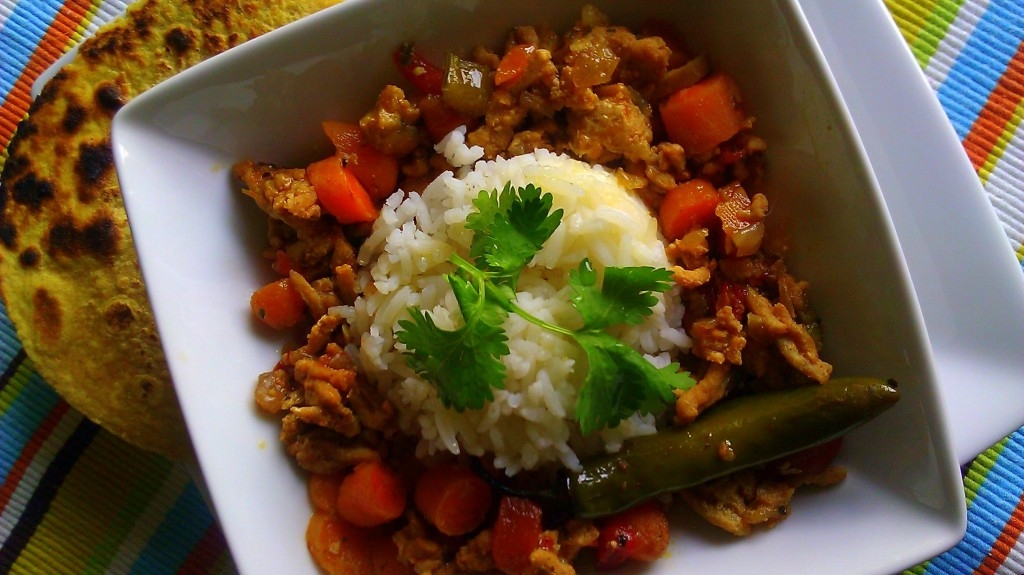 Picadillo is a very traditional Mexican dish that is very easy to prepare and inexpensive. For me picadillo is comfort food from my childhood and today I want to share with you my version inspired in the original but with a twist for this week's #WeekdaySupper event. This is what you will need to prepare Mexican style Turkey Picadillo:
INGREDIENTS
1 pound of lean turkey ground meat (you can use lean beef or chicken if desired)
1 cup of white onions finely chopped
2 garlic cloves finely chopped
2 cups of fresh carrots cut in rounds
1 green pepper finely chopped
2 fire roasted tomatoes diced in cubes (can be replaced with a can of fire roasted diced tomato)
1 teaspoon of ground black pepper
1 tablespoon of taco seasoning
1 teaspoon of sea salt
1/2 cup of chicken broth
3 serrano chiles (whole)
2 teaspoons of olive oil
Preparation time: 30 minutes. Serves 4-6 guests. Cost per person $2.00 depending on local ingredients cost. You will need a chef's knife, a chopping block, a sauteing pan with a lid and a wooden spoon.
Start by doing the prep, this is dicing the ingredients, roasting the tomatoes and having everything ready to start the cooking process of this delicious Turkey Picadillo. In the stove place the sauteing pan and add the olive oil, then fry the turkey meat and separate well. Then add the garlic and the onion, combine well and add the diced green pepper. Season with the black pepper, the sea salt and the taco seasoning. Finally add the tomatoes and the whole serrano chiles and stir. Add the chicken broth and cover. Let it simmer for 20 minutes. This dish the more it simmers the best the flavors will develop. It is suggested to cook a day in advance for better flavor. You can serve the Mexican Turkey Picadillo with white rice and homemade corn tortillas.
The Mexican Turkey Picadillo is great option to celebrate Hispanic Heritage month which started on September 15 and goes through October 15.
If you enjoyed this recipe here is  what you have to look forward to this week for inspiration:
09/24/13 – Tuesday – Alida's Kitchen – Tortellini Primavera
09/25/13 – Wednesday – That Skinny Chick Can Bake – Chicken Bulgoge
09/26/13 – Thursday – Cookin' Mimi – Chicken Fajita Melts
09/27/13 – Friday – Shockingly Delicious – Tuna Tomato Cucumber End-of-Summer Salad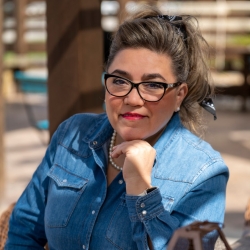 Latest posts by Chef Adriana Martin
(see all)