This post is also available in: Español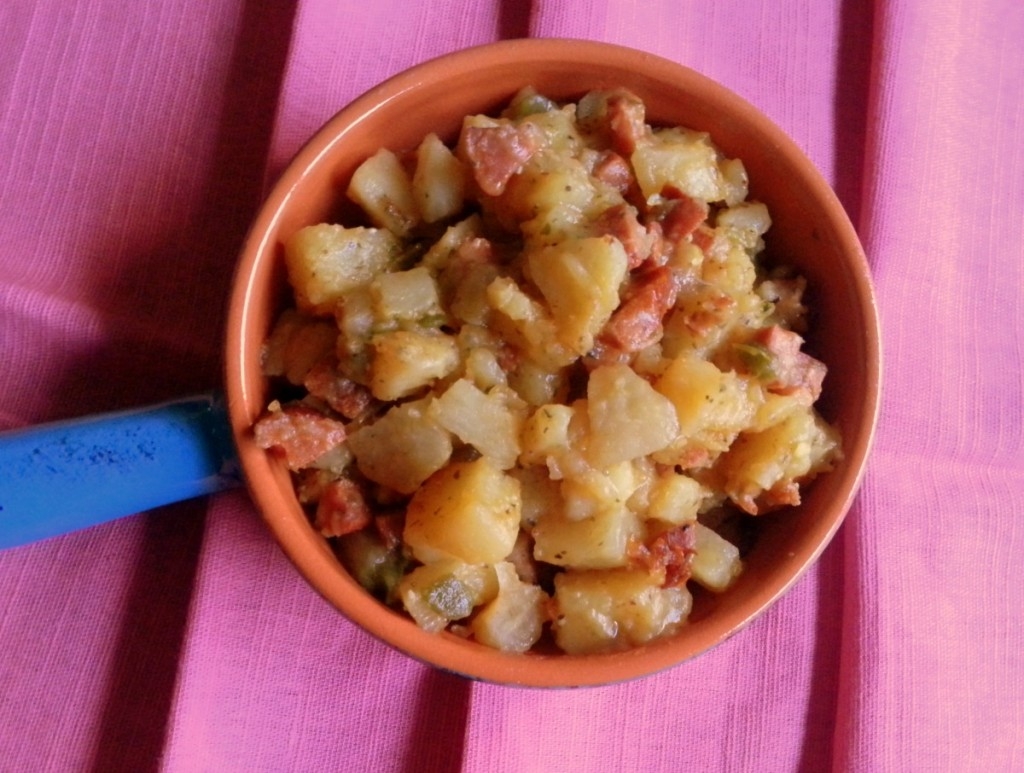 I absolutely love potatoes you can combine them with many flavors, and this Idaho Potatoes and Chorizo Casserole is one of my favorite family recipes because is full of flavor and so versatile. The inspiration behind this dish is my Latino heritage and the surprise I got from Idaho Potatoes when I won the #winspuds challenge during the Orlando Food and Wine Conference; so few weeks ago I received a big shipment of these fresh potatoes directly from Sun Valley, Idaho. When I opened that box of potatoes I smelled the freshness and richness of the Sun Valley soil where potatoes are grown that is why it is called the Magic Valley of Southern Idaho. Now that I have inspired you to prepare this dish here are the ingredients you will need: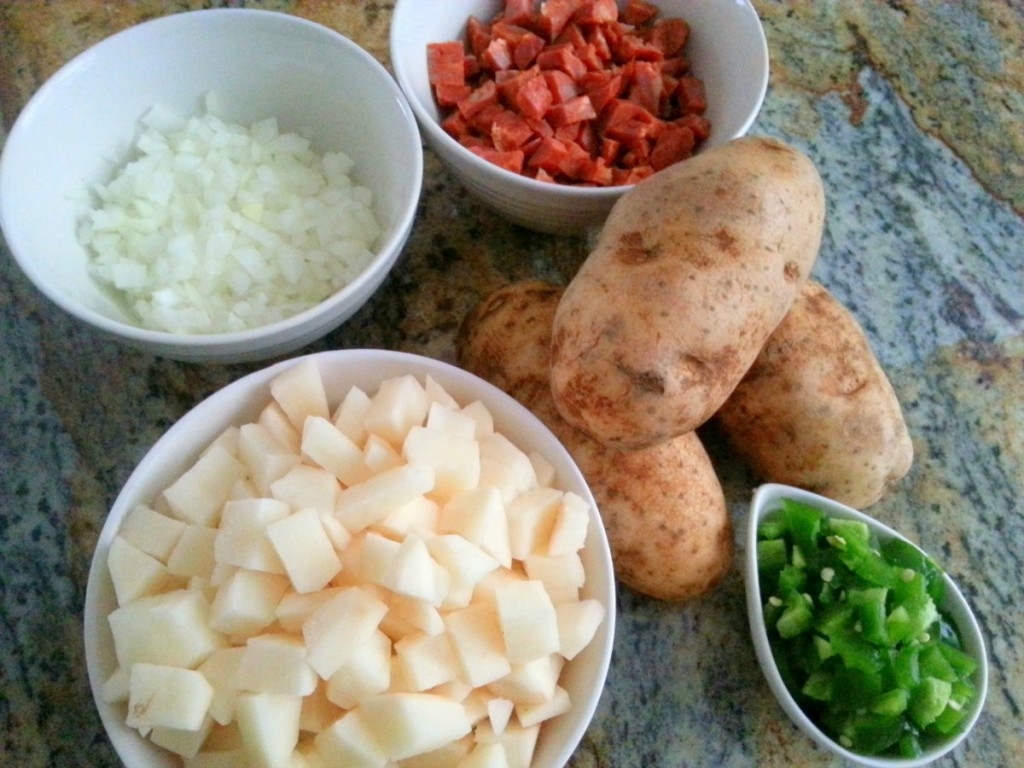 INGREDIENTS
3 fresh Idaho potatoes
1 1/2 cups of chopped white onion
2 cups of Spanish chorizo cut in cubes
1 or 2 jalapeño chiles chopped, deveined and without seeds
1 teaspoon of olive oil
1/2 cup of vegetable broth or water
1 teaspoon of ground cumin
Salt and pepper
Preparation time: 30 minutes. Serves 6 guests. Cost per person less than a $0.50 depending on local market ingredients cost. You will need a chopping block, a chef's knife, a potato peeler, a sauteing pan and a wooden spoon.
Start by doing your prep, this is peeling the potatoes and cutting the onion, the chorizo and the jalapeños. Place the sauteing pan in the stove on high and add the oil, then add the chorizo and fry until golden brown. Then add the onion, the jalapeños and the potatoes and stir. Add the condiments and the broth. lower the flame and cover. Let the casserole simmer until potatoes are tender.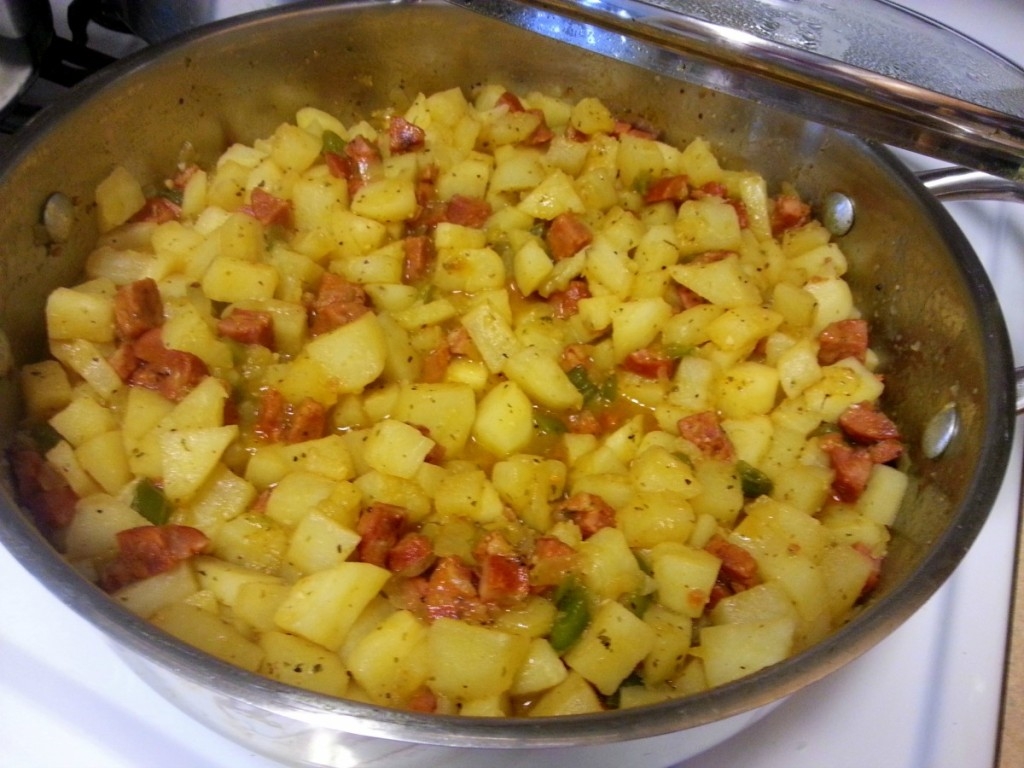 You can serve as a side dish for your meat main course, with scramble eggs for breakfast or prepare sopes, another favorite of my Mexican cuisine repertoire. Sopes are corn cakes that you make with corn flour which you can find in the Latino isle in the store. Follow the instructions on the package to prepare the "masa" and this process: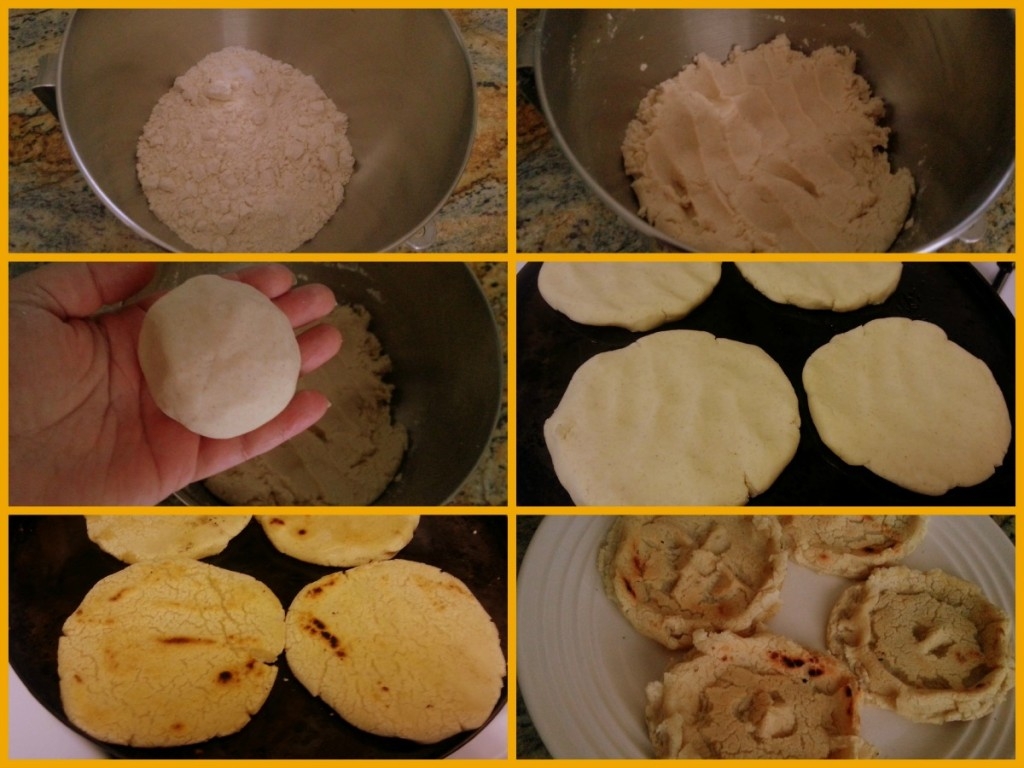 Then to stuff the sopes add a spoon of refried black beans, then add another spoon of the Idaho Potatoes and Chorizo, top with queso fresco and drizzle with salsa verde.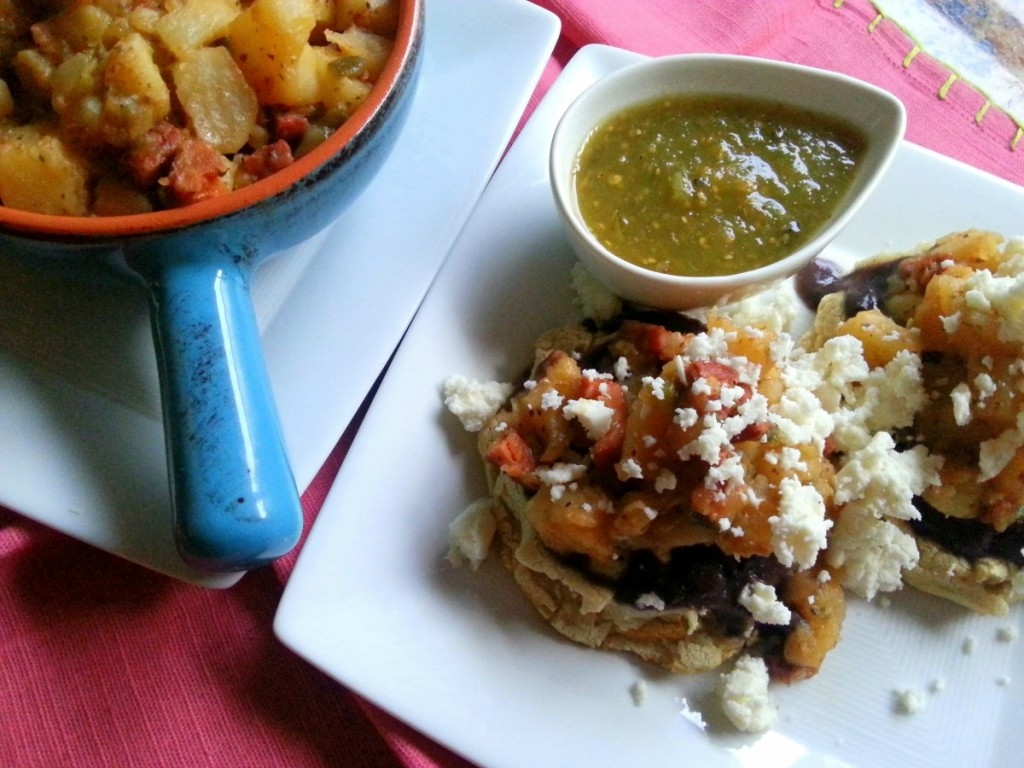 Hoping you liked this recipe  that you can enjoy preparing with the kids. Looking forward to hear how you and your family liked it!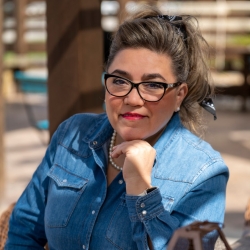 Latest posts by Chef Adriana Martin
(see all)