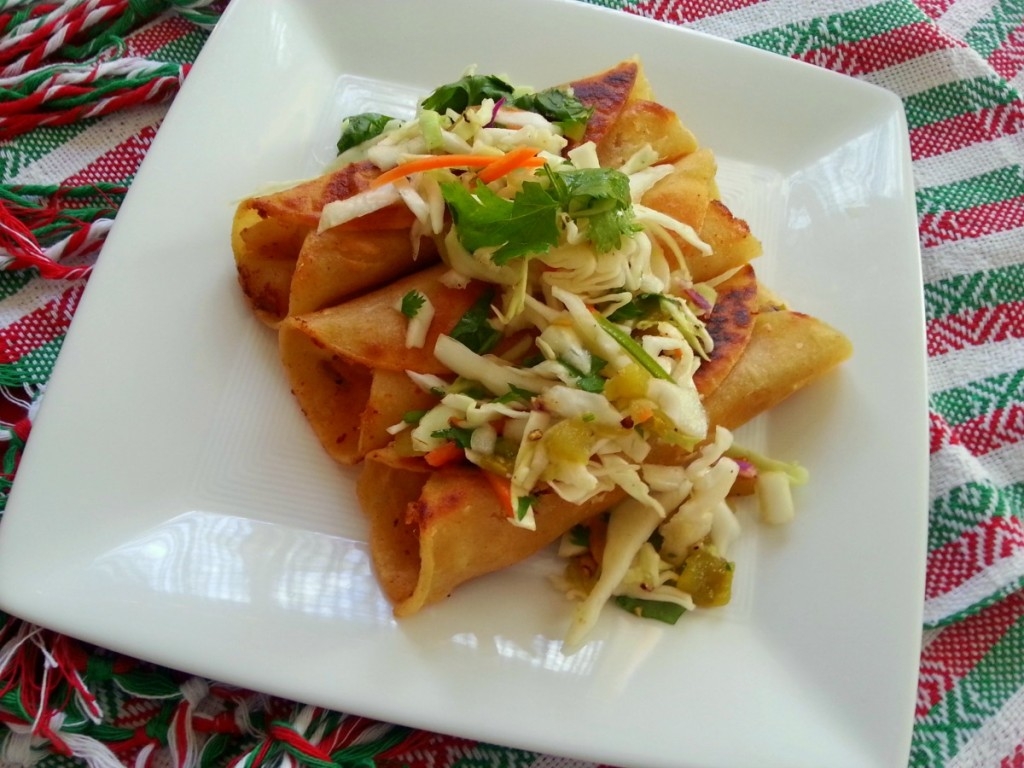 Tacos are a very popular dish not only in Mexico but also here in the US, but have you ever thought how tacos came about. There is anthropological evidence that the Mexican indigenous population living in the Valley of Mexico traditionally ate tacos filled with small fish and history says that Spaniard conquerors first enjoyed tacos in Coyoacan during the Hernan Cortes times. Tacos a very portable option for a quick bite on the go but also are a way for us to transform leftovers. Mexican cuisine is all about utilizing everything nothing goes to waste so dishes like tacos, sopes or tostadas are a favorite option to reuse meat and casserole dishes from the day before. Today I am sharing with you crispy tacos stuffed with potato, chorizo and jalapeno pepper hash I prepared for breakfast. This is an easy recipe for preparing Crispy Tacos for National Taco Day which is this October 4th, so let's cook!
INGREDIENTS
1 cup of potato and chorizo hash (recipe here)
12 corn tortillas (3 tacos per person)
1/3 peanut oil
2 cups of mix of shredded white and purple cabbage and carrots (commonly used for coleslaw, you can buy commercial mix in a bag)
1/2 cup of chopped cilantro
1/3 cup of lemon juice
1/3 cup of chopped jalapeno chiles (canned)
Salt and pepper
Preparation time: 30 minutes. Serves 4 guests. You will need a sauteing pan, a slotted spatula, a spoon, paper towels, a plate and a bowl for mixing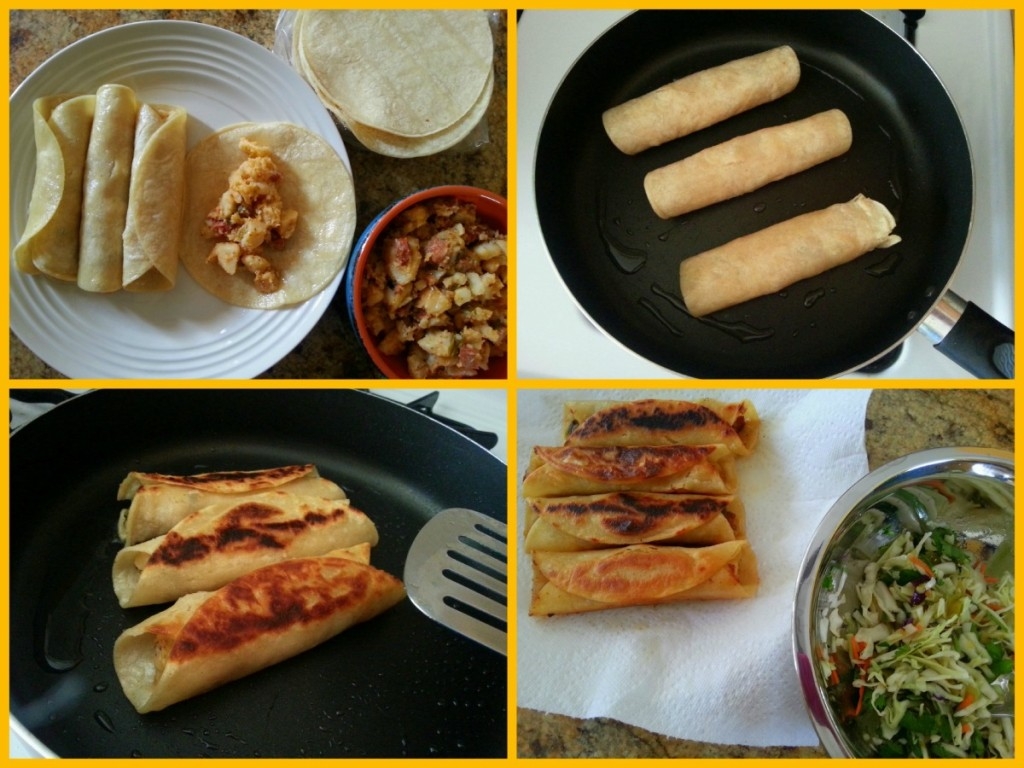 Start by warming the tortillas for easy folding, then stuff with the potatoes and chorizo hash and fold. Do this with the 12 tortillas which will serve 3 tacos per person. Then place the sauteing pan on the stove and add some peanut oil, let it get hot and fry the tacos three at a time. Tacos will be ready when golden brown. Place tacos on a plate covered with a paper towel to remove excess fat due to the frying process. To keep the tacos warm you can place them inside the oven at low temperature.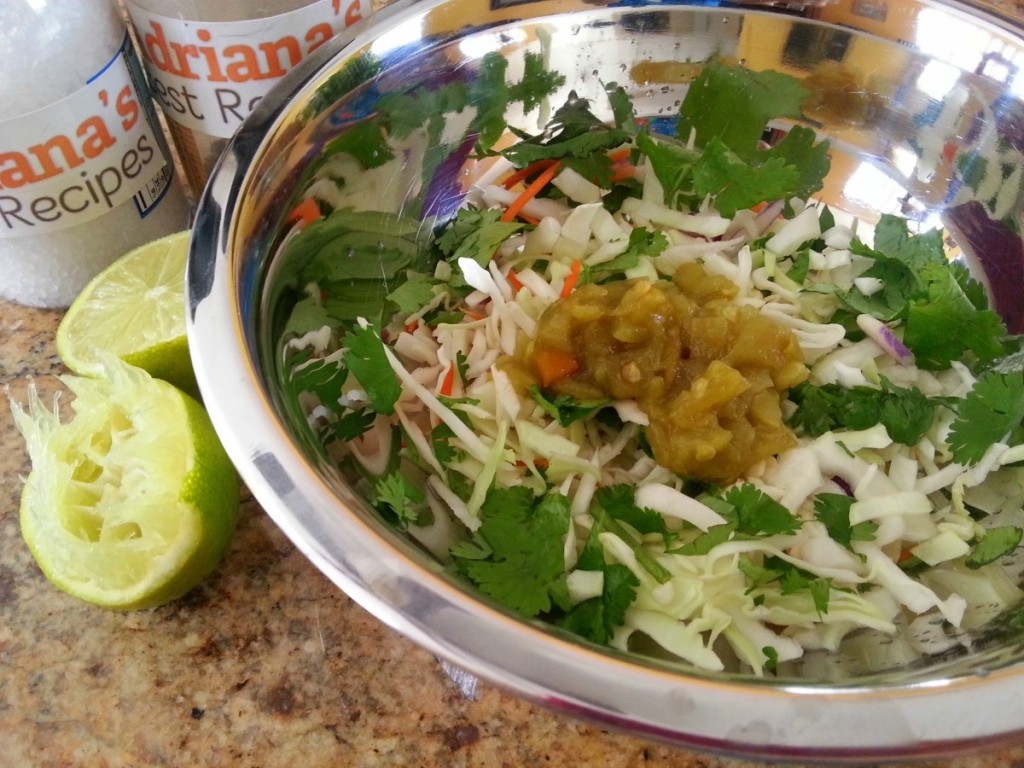 For preparing the slaw use a bowl add the cabbage mix and the chopped jalapeños, then add the lemon juice and season with black pepper and salt. Adding the slaw as a topping for the tacos will be a crunchy fresh surprise and will help balance the dish. If you don't like cabbage you can replace with shredded romaine lettuce.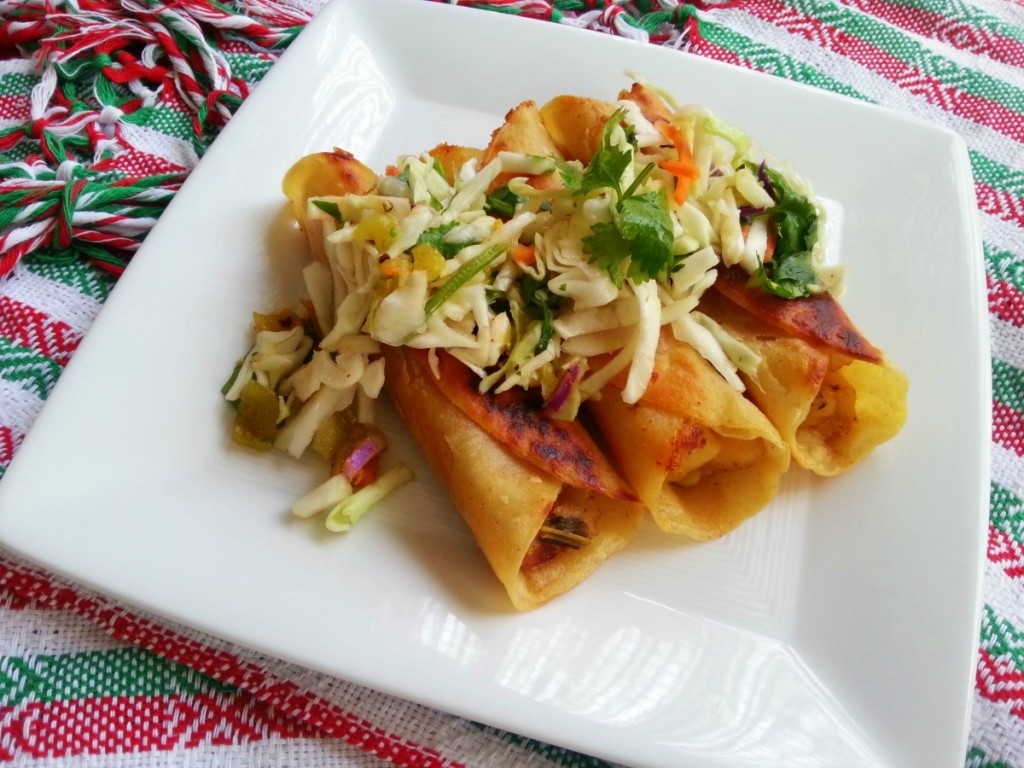 This crispy tacos you can serve for lunch or dinner and pair with a refreshing lemonade or hibiscus agua fresca. 
Happy National Taco Day!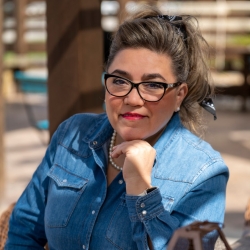 Latest posts by Chef Adriana Martin
(see all)