This post is also available in: Español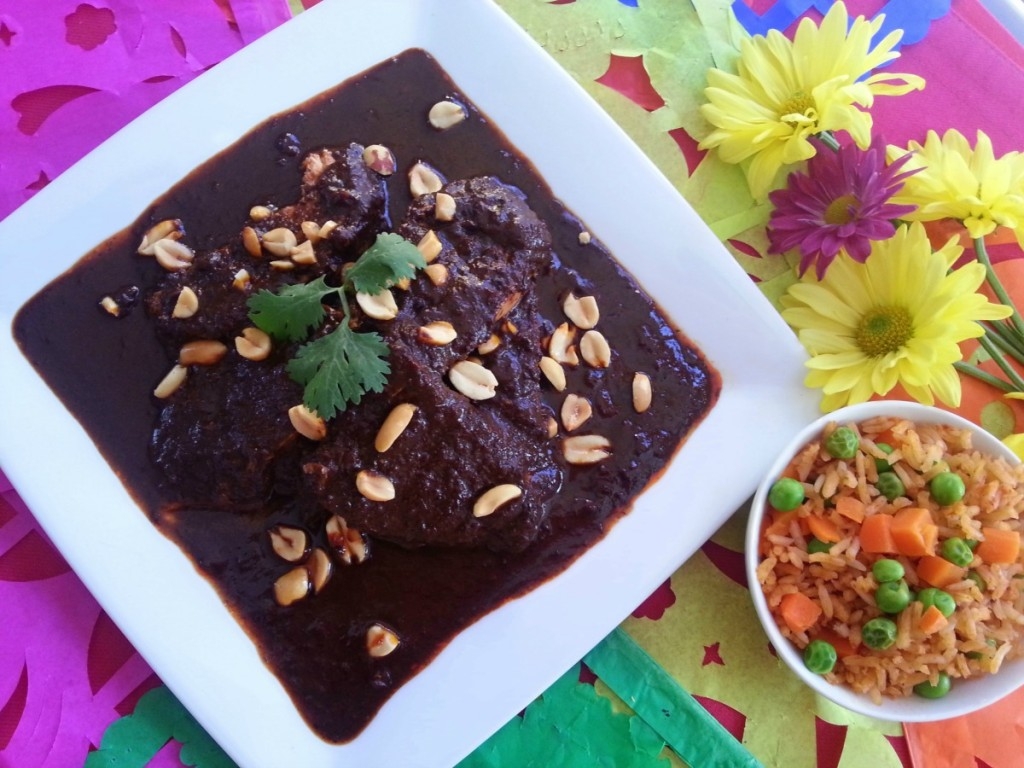 This is a compensated campaign in collaboration with Latina Bloggers Connect and The National Peanut Board though all opinions are my own.
Mole is a magical sauce from the Mexican cuisine and a dish commonly served during special celebrations like weddings, that is why in Mexico when couples are dating they are asked "when is the mole". Mole is so important in the Mexican culture that every October the "Mole Festival or Feria Nacional del Mole" is organized in the town  of San Pedro Atocpan, located few minutes from Mexico city where an array of different moles and flavors are offered. The inspiration  behind this Peanut Mole I'm sharing today is the original recipe for Mole Poblano but with a twist, so let's cook!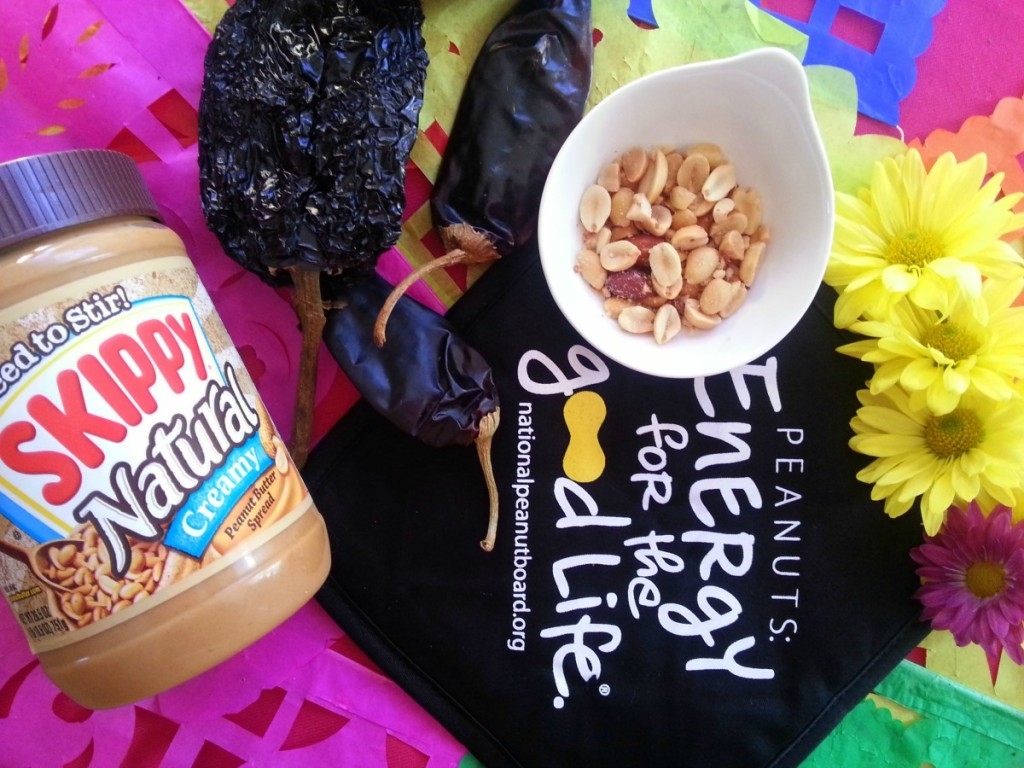 INGREDIENTS
1 cup of toasted peanuts
1 tablespoon of Skippy Peanut Butter
5 garlic cloves
5 ancho chiles dried
2 guajillo chiles dried
5 cups of water
2 tablespoons of chicken paste base
1 teaspoon of cumin
1 tablespoon of sugar on the raw
2 teaspoons of salt
1 whole chicken or 4 chicken breasts with bone
1 onion
1 bunch of fresh parsley
Preparation time: 1.5 hours. Serves 4-6 guests. Cost per person would be less than $4.00 dollars per person depending on ingredients cost at your local supermarket. You will need a medium sauce pan, a large soup pan, a mixer and cooling utensils.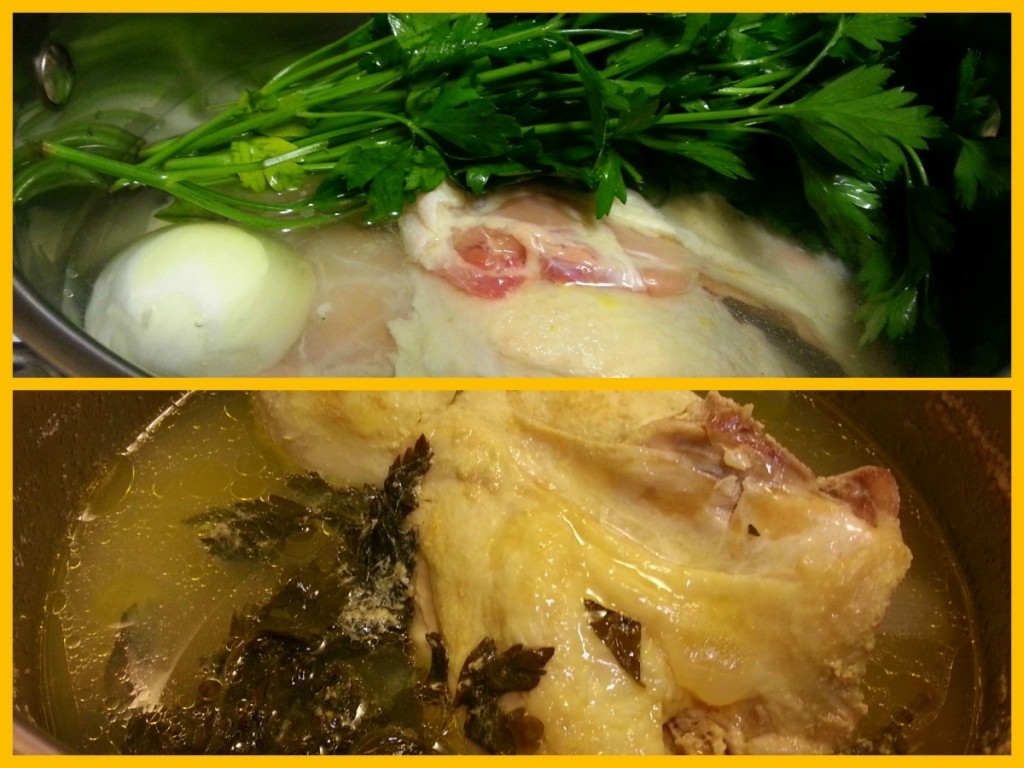 Start by cooking the chicken, clean it well with running water and place it inside the large soup pan. Add 4 cups of water, the fresh parsley, a whole onion, a teaspoon of salt and 1 tablespoon of chicken base paste. Cook at low flame and covered for 20-30 minutes. Make sure to follow food safety standards when handling raw chicken to avoid bacteria and cross contamination in your kitchen so clean well surfaces with bleach and wash your hands with antibacterial soap.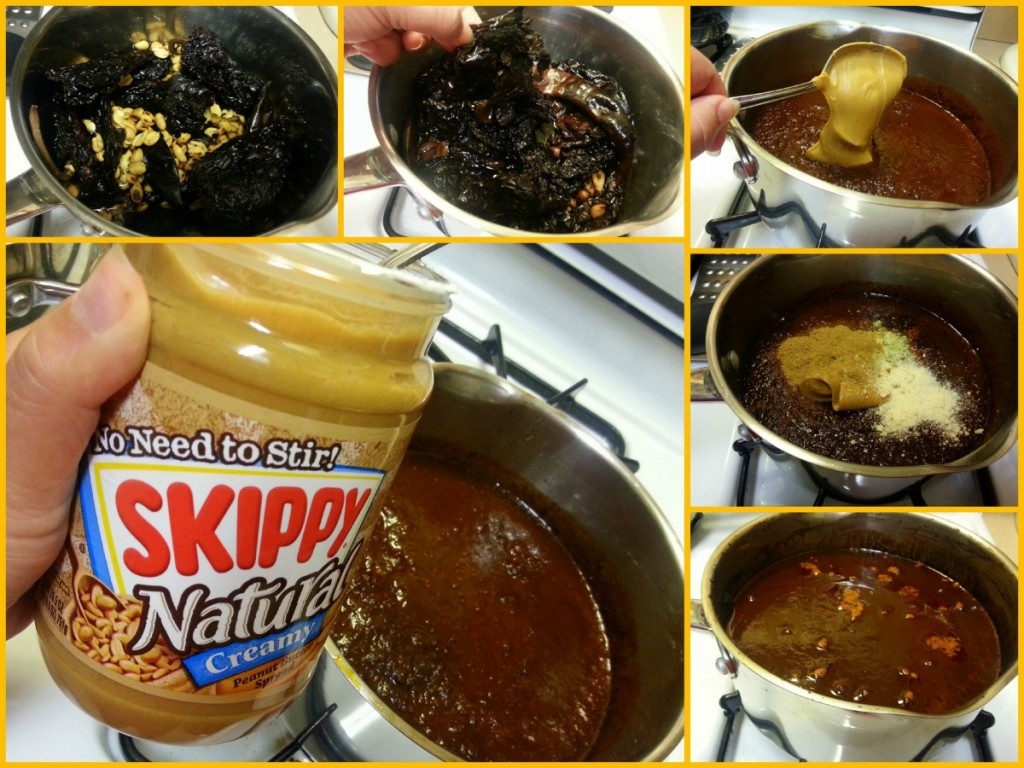 While the chicken cooks start the peanut mole preparation, for that place the dried chiles, the garlic, the roasted peanuts and add 1 cup of water. Cook using medium heat and covered for 15-20 minutes until chiles become soft. Let this preparation rest for 15 minutes and then pour this into the mixer and blend until getting a smooth paste. The peanut mole needs to be condimented so pour the paste back into the medium sauce pan, then add 2 cups of the fresh chicken stock made from the process of cooking the chicken and add the Skippy peanut butter spread, a tablespoon of chicken base paste, the cumin, the sugar on the raw, and salt. Let the peanut mole season at low flame, consistency should be smooth and luscious.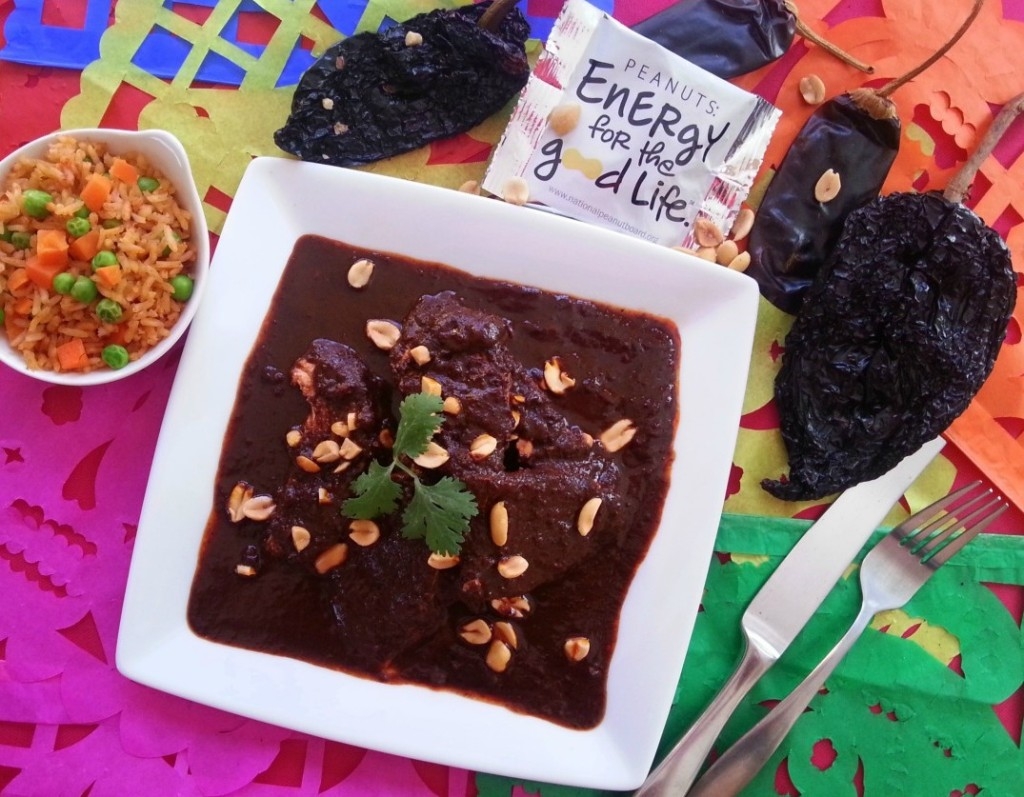 The serving suggestion is to take off the skin and debone the cooked chicken and cover it with the peanut mole sauce, sprinkle chopped roasted peanuts and pair with a cup of Mexican style rice and warm tortillas. This dish is full of flavor worthwhile to try it on a special night or for entertaining at home.
Peanuts originated in South America and are a key ingredient in  many Latin foods just like this delicious Peanut Mole I just shared with you all. With 7 grams per serving, peanuts have more energy boosting protein than any nut. Coupled with their more than 30 essential vitamins and nutrients, peanuts are considered a Superfood. When you combine the value, nutrition and flavor of peanuts and peanut butter, families really get a nice bang for their buck!
Peanuts and peanut butter provide lasting energy and are a smart addition to your diet any time of the day. It's also an affordable source of protein and really convenient. You can take a pack with you or stir peanut butter in a smoothie or your oatmeal giving you the needed energy when juggling work, family and activities part of our busy lifestyle. That is why more than ever, we need help to get through the day (or night) in our increasingly busy lives. I invite you to continue celebrating Hispanic Heritage by sharing  your family favorites with peanuts or peanut butter. Looking forward to your tips and ideas!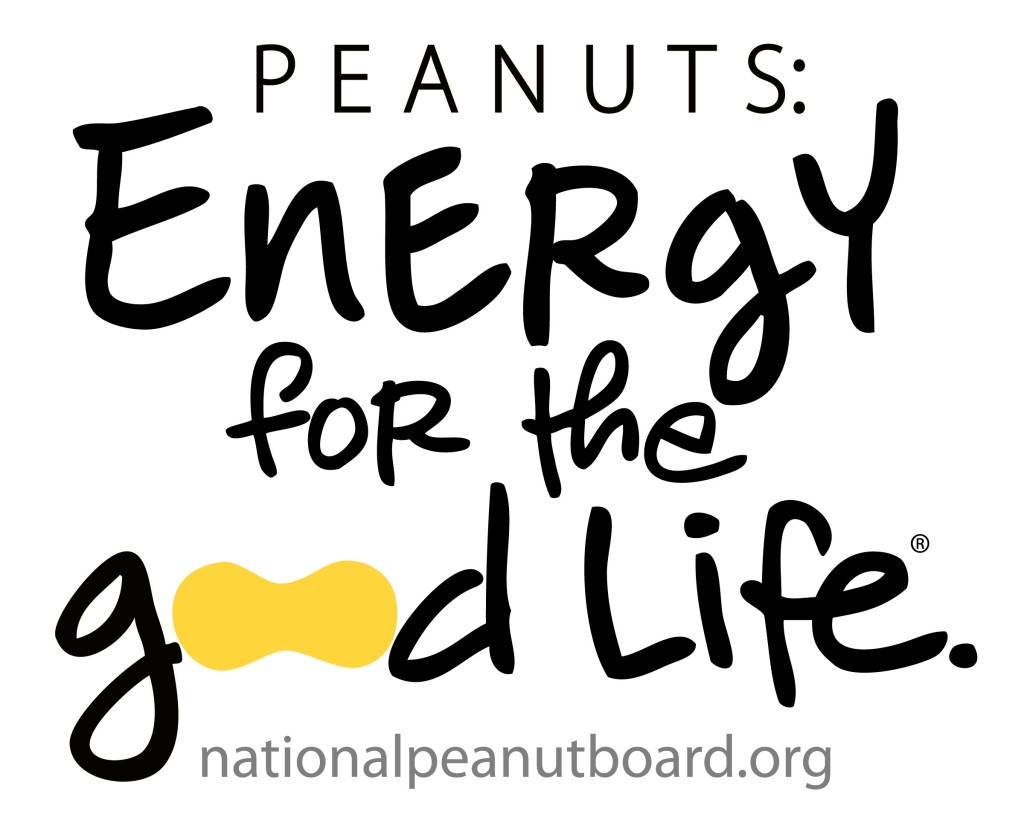 To learn more about all the benefits for including peanuts into your diet and favorite dishes stop by  the National Peanut Board site where you will find great recipes and lots of information about peanuts. Join the conversation following the hashtag #EnergytoBurn in Facebook, Pinterest and Twitter.