This is part of a sponsored campaign with the National Pork Board "Sabios del Sabor". However, all opinions expressed are my own.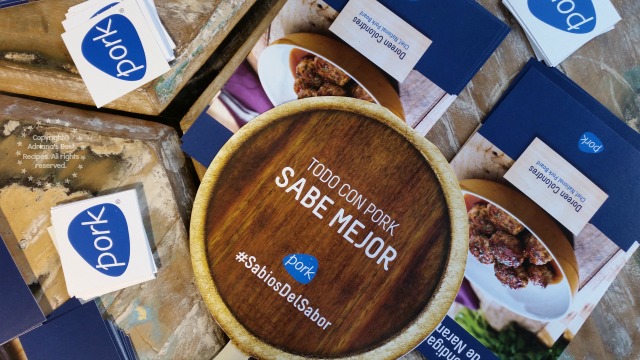 This weekend I was in Miami where I attended the Goya Foods Swine and Wine presented by the National Pork Board and part of the SOBE Food and Wine festivities. This exclusive event took place at the emblematic Biltmore Hotel built in 1924-1925 by developer George Merrick. The Biltmore looks like a palace yet it's architecture is Merrick's vision of Coral Gables as an elegant, stately suburb, which he called "The City Beautiful.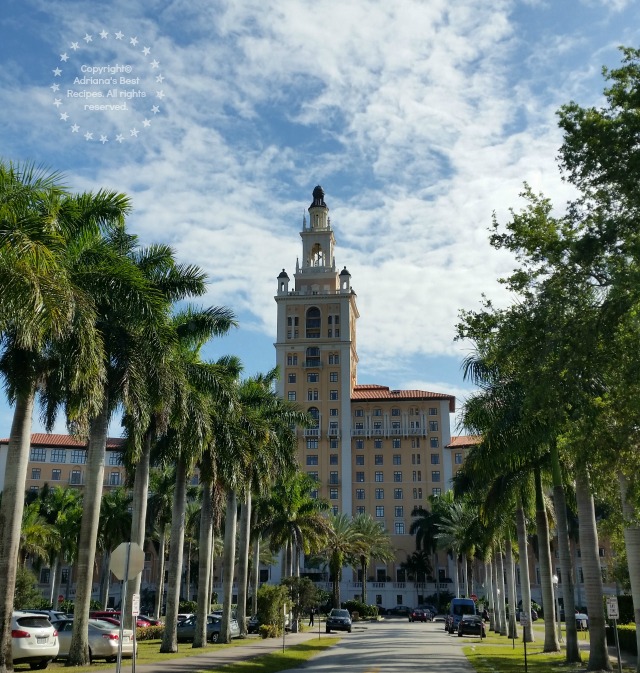 The hotel is beautifully decorated has hand painted frescos on barrel vaulted ceilings, brilliant travertine floors, fine marble columns, intricate leaded glass fixtures, carved mahogany furnishings and lavish gardens.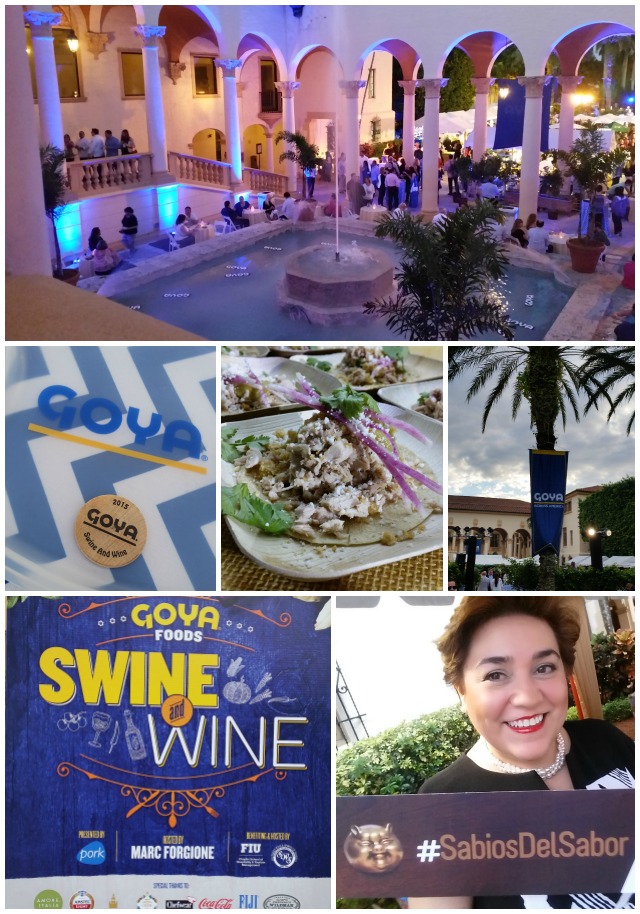 This fabulous hotel was the venue where the Goya Foods Swine and Wine presented by the National Pork Board was held and where Top Chefs battled it out for the Best Pork Centric Tapas dish.

The array of options was espectacular and all paired with wonderful wines, whiskey and bubbly to make the perfect combination.Marc Forgionne – one of the Iron Chefs competing on Food Network's "Iron Chef America" and owner of restaurant Marc Forgione in New York City was participating in the event.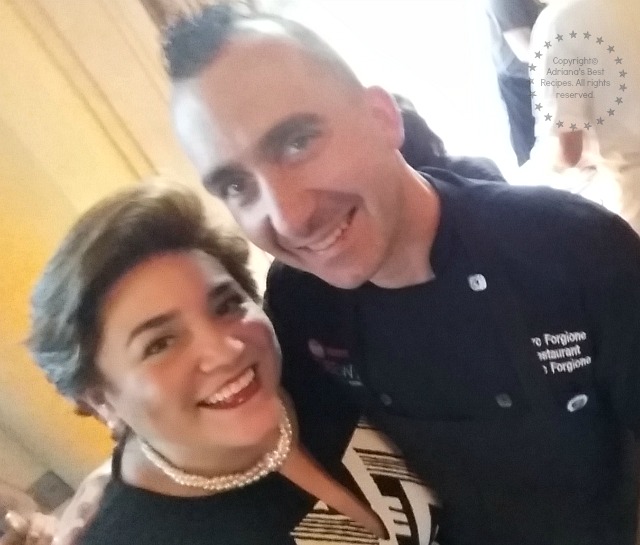 This was indeed a treat for me as I have been following his career for the longest time and I am one of his biggest fans. I had the chance to meet him in person and he was a delight. Down to earth very nice and approachable. Not to mention his dish called "Bang, Bang".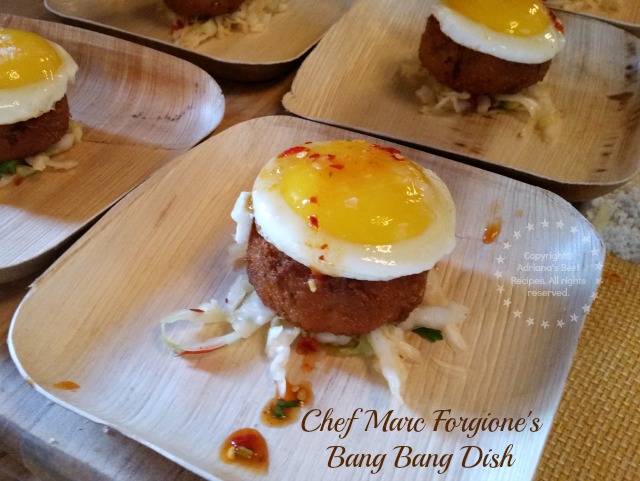 This was a pork cake served over a bed of pickled cabbage and crowned with an egg yolk cooked to perfection and finished with a spicy sauce. This for me was the winner of the evening, perfect balance between the heavenly pork cake, the melting egg yolk and the spike of the spice and acidity of the pickled cabbage.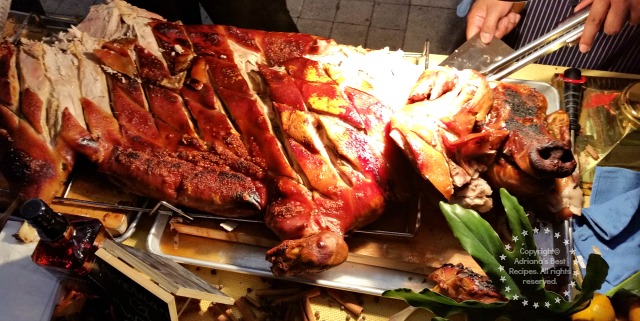 In the pork showcase outdoors, many local chefs were slow roasting whole pigs, served directly from la "Caja China" to each guest's plate. My favorite was this whiskey, tangerine and five spice pig called "WTF Pig". The crispy skin in combination with the juicy meat was a hit!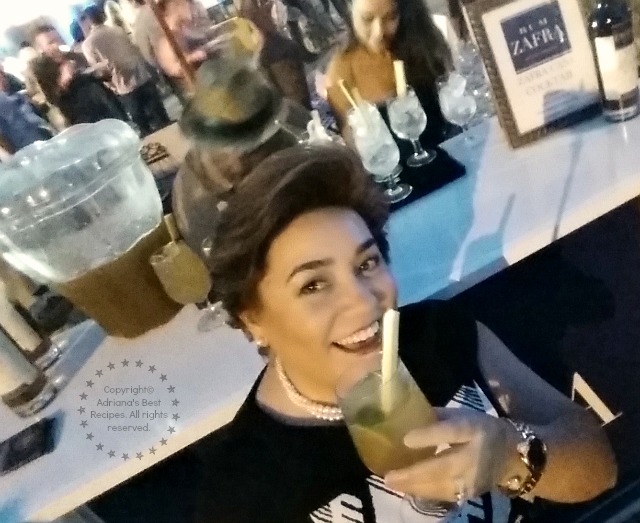 And to pair this bite I tried the Zafra cane cocktail with fresh cane juice called "guarapo". This was sweet yet very refreshing and fresh. This cocktail is one of those you must try and keep on your list of favorite drinks when in Miami.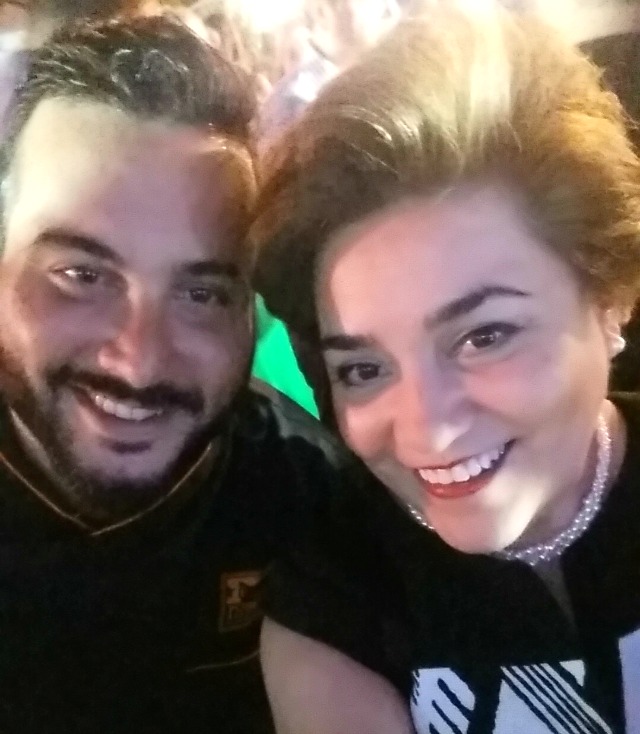 The National Pork Board hosted an entertainment and social media lounge at the Swine and Dine event, it was very nicely decorated with comfortable seating. There I had the chance to meet Chef José Mendín, James Beard Award Nominee. He was very kind in giving me few minutes to converse and he invited me to visit him soon at Pubbelly in Miami a restaurant where he prepares wonderful caribbean bites including of course pork.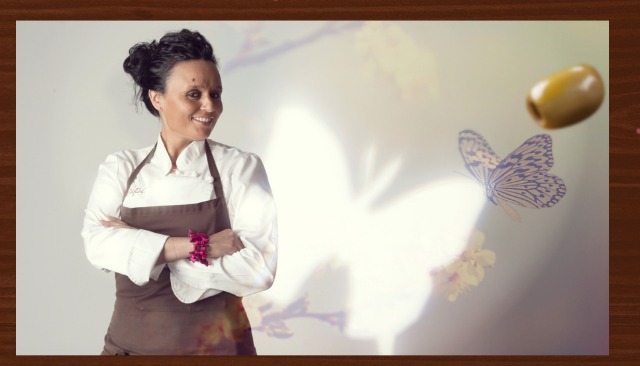 But now you might be wondering who was the winner of the best tapa, well Chef Najat Kaanache from Piripi Miami won the first place at the National Pork Board Critics' Choice Award with the dish called "Gilligan's Swineland"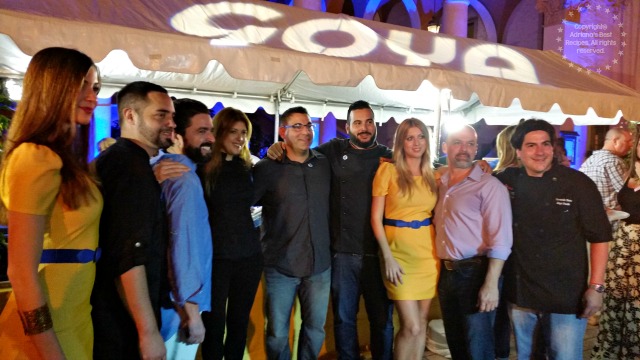 I can't wait for  next year's SOBE Food and Wine already scheduled for February 25-28, 2016!
For pork information and inspiration, including mouthwatering recipes, nutritional content of pork, choice cuts, health and safety information and cooking tips, visit: PorkTeInspira.com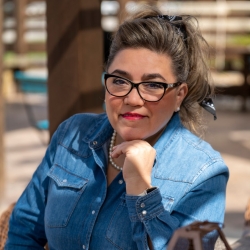 Latest posts by Chef Adriana Martin
(see all)