This post is also available in: Español
This article for Holy Week and Easter Menu and this shop have been compensated by Collective Bias, Inc. and its advertiser. All opinions are mine alone. #VivaLaMorena #CollectiveBias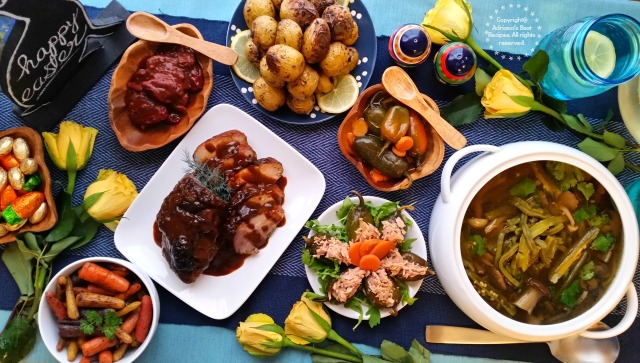 Presenting Holy Week and Easter Menu that showcases my Mexican flavors using authentic jalapeño and chipotle peppers from La Morena. Holy Week is a very important time for most latino families, we love to celebrate together, go on vacation and eat wonderful dishes during this time.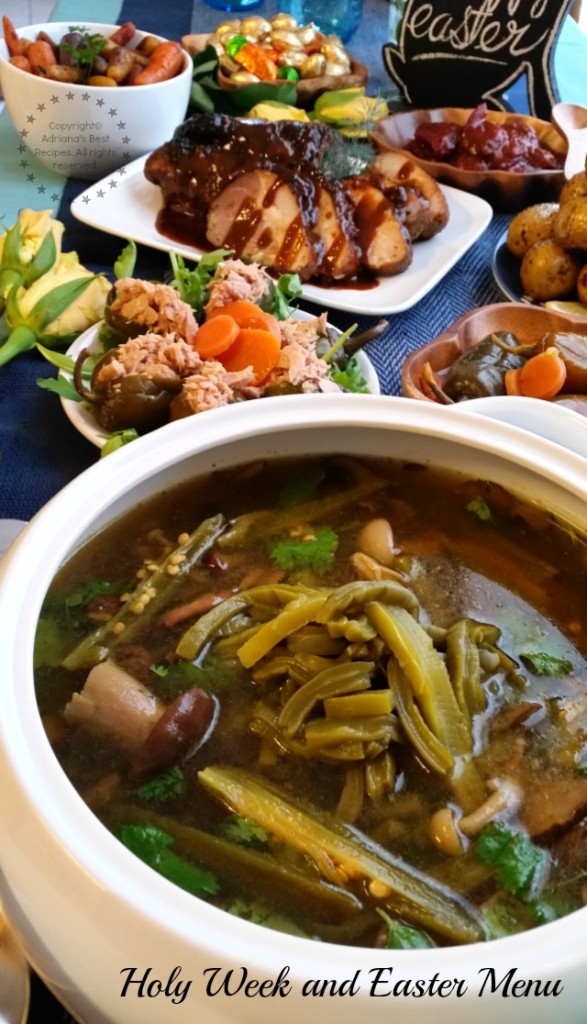 Holy Week this year starts March 20 going through March 26 and on Easter Sunday also known and Palm Sunday we catholics are allowed to eat meat. Only days that we observe lent are every Friday after Ash Wednesday, Holy Thursday, Good Friday and Holy Saturday.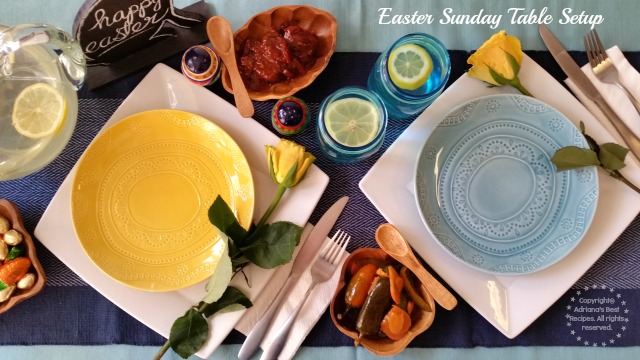 And there is nothing more Mexican than a Mushroom Soup with Cactus and Jalapeños, Tuna Jalapeño Peppers and Chipotle Prune Pork Loin. Closing the Easter feast will be chocolates and carrot cupcakes following my mom's tradition.
The Tuna Jalapeño Peppers are wonderful way to start a celebratory meal. These are very easy to make, you can pair with wine or beer and you can prepare a day in advance.
INGREDIENTS FOR THE TUNA JALAPEÑOS APPETIZER
10 whole jalapeños from La Morena
1 1/2 cups of tuna in olive oil
3 cups of fresh arugula
1.- Make a small incision lengthwise on the jalapeño and take out some of the seeds. Do this to all the jalapeños and place on a plate.
2.- On a bowl add the tuna and separate using a fork.
3.- Stuff the jalapeños with the tuna.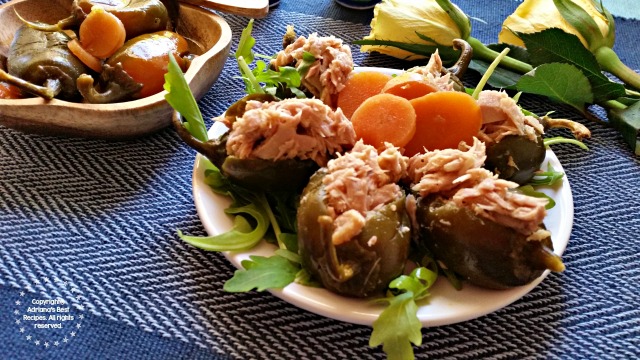 Serve over a bed of fresh arugula and add sliced picked carrots included in the La Morena whole jalapeños can.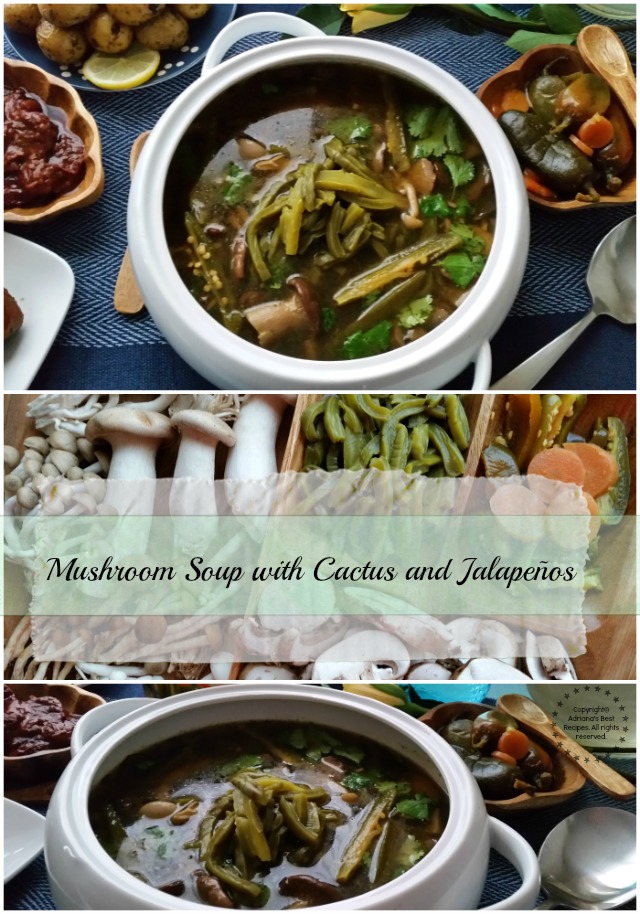 This Mushroom Soup with Cactus and Jalapeños is vegetarian and uses fresh mushrooms. This is appropriate for lent and those days when meat is not allowed or to offer as a hearty soup for your Easter feast. 
INGREDIENTS FOR THE MUSHROOM SOUP WITH CACTUS AND JALAPEÑOS
2 teaspoons of olive oil
3 cups of portabella or crimini mushrooms

2 garlic cloves or 1 teaspoon of garlic paste

3 cups of assorted gourmet selection of mushrooms (shimeji, straw, and beech)

2 cups of canned cactus cut in juliennes
4 cups of vegetable broth
1 teaspoon of sliced jalapeños from La Morena
Salt and pepper to taste
1.- Place a soup pot on the stove, add the olive oil and sauté the mushrooms for few minutes until brown on both sides.
2.- Add the garlic and combine, then add the mushroom gourmet selection stir. Then add the canned cactus and the vegetable broth.
3.- Add the sliced jalapeños from La Morena and season to taste with salt and pepper. Garnish with fresh cilantro and enjoy hot.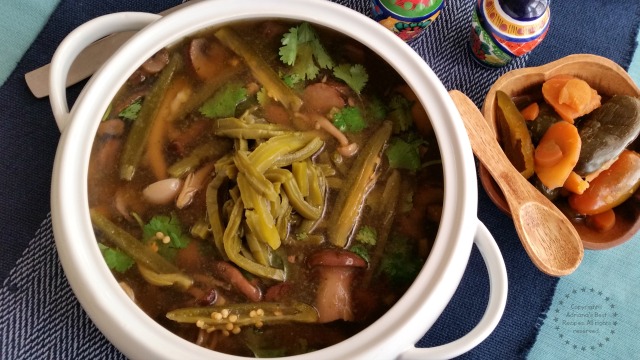 This Mushroom and cactus soup is flavorful and adding the pickled jalapeño slices from La Morena provides a nice mellow spicy flavor, this is a flavorful dish for your Holy Week and Easter Menu.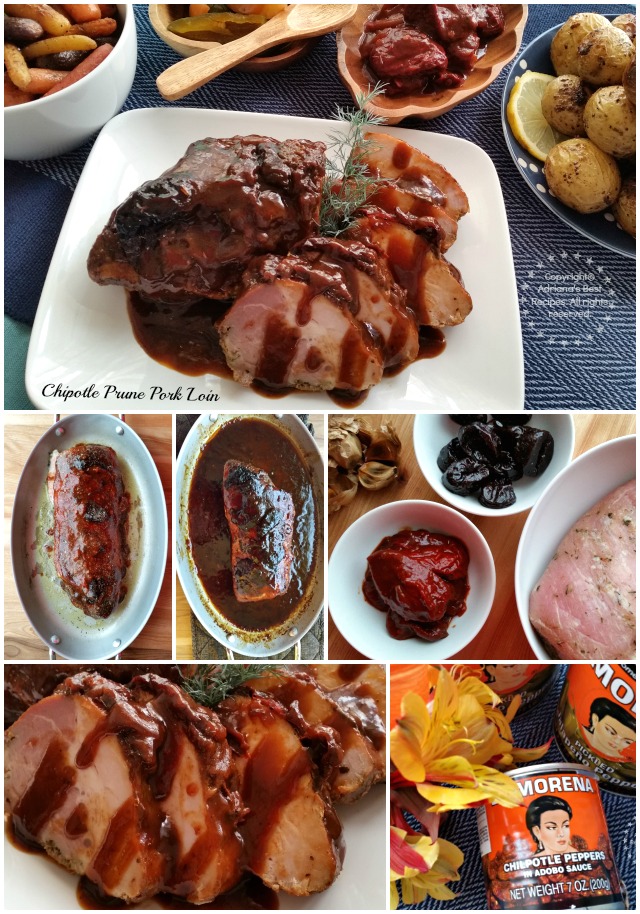 For the main dish I am suggesting for Easter Sunday a delicious Chipotle Prune Pork Loin cooked to perfection and using the authentic flavor of the La Morena chipotle peppers in adobo sauce. 
INGREDIENTS FOR THE EASTER SUNDAY CHIPOTLE PRUNE PORK LOIN
1 fresh pork loin
8 prunes
2 chipotle peppers in adobo from La Morena
2 cloves of black garlic
2 teaspoons of dried cumin
1 teaspoon of dried Mexican oregano
1 cup of hot water
Salt and pepper to taste
1.- In a bowl soften the prunes on one cup of hot water for few minutes until plumped. Add this to the blender along with the black garlic, the chipotle peppers in adobo from La Morena and the cumin and the oregano. Blend until getting a smooth consistency.
2.- Add this prune chipotle sauce to the pork loin and cook in the oven for 45 minutes at 375 degrees Fahrenheit.
3.- When ready take out the oven let it rest before slicing. You can serve with roasted potatoes and grilled rainbow carrots.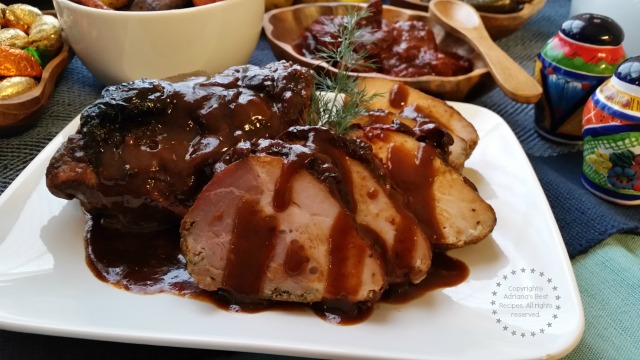 The combination of the sweetness of the prunes with the smokiness of the chipotles is the perfect balance for a juicy pork loin that is a perfect addition to the Sunday Easter Feast.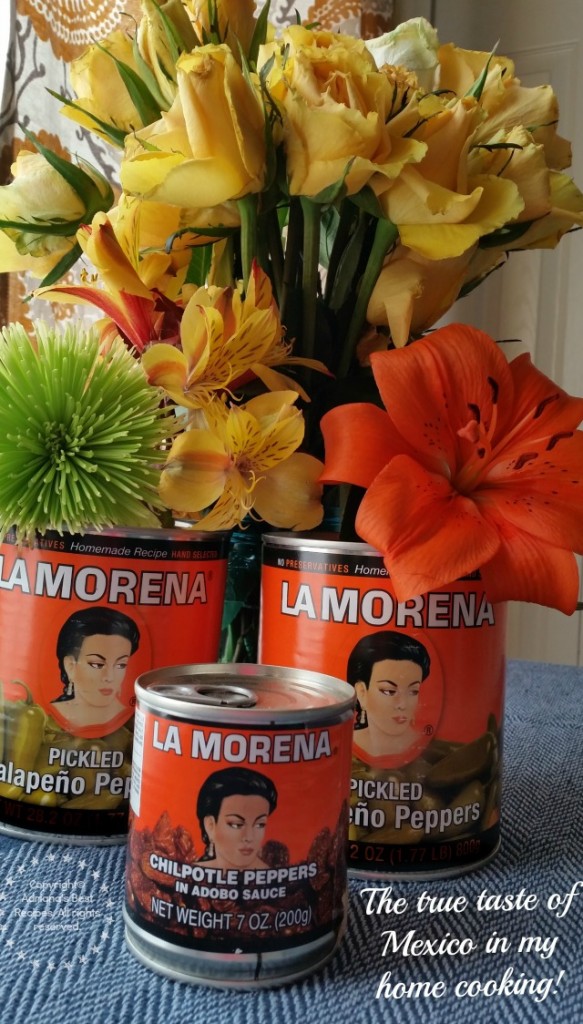 We as a family love to have parties at home and eat tasty dishes Holy Week and Easter are perfect occasions for us to gather around the table and celebrate our beliefs and traditions. When cooking for my family and friends I like to introduce my Mexican cuisine recipes so that I have the chance to educate them about those dishes I grew up with and my culture. I have found that La Morena is an authentic ingredient that allows me to incorporate the true taste of Mexico in my home cooking.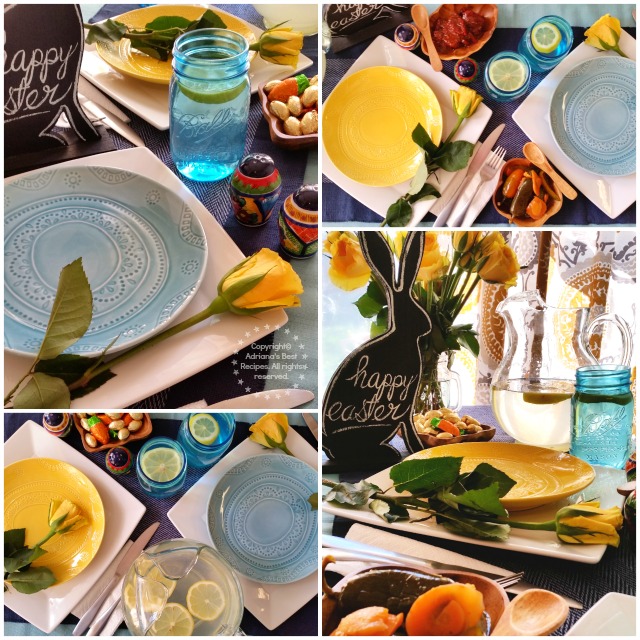 Using my childhood memories, favorite dishes and the Easter colors as an inspiration I have created a tablescape for presenting this Holy Week and Easter Menu that you can use to inspire yourself on your upcoming Easter feast.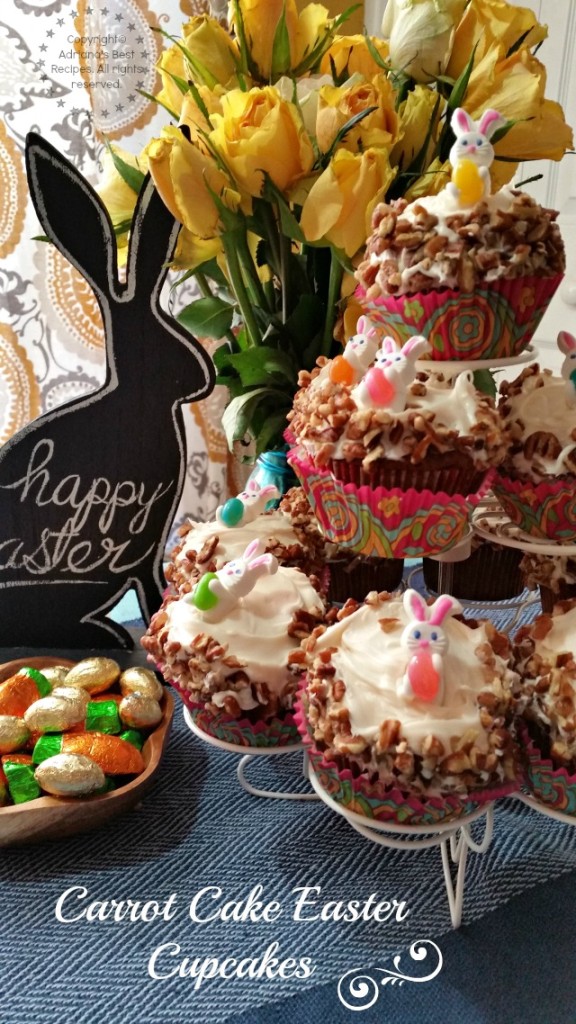 Growing up in Mexico City  my family was used to embrace some of the American traditions with our own during Easter Sunday. We just loved the chocolate bunnies, the egg hunts and my mom's carrot cake.
Wishing you and your family a wonderful Easter and blessed Holy Week.
Products from Amazon.com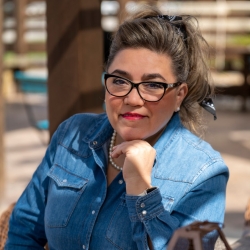 Latest posts by Chef Adriana Martin
(see all)