This post is also available in: Español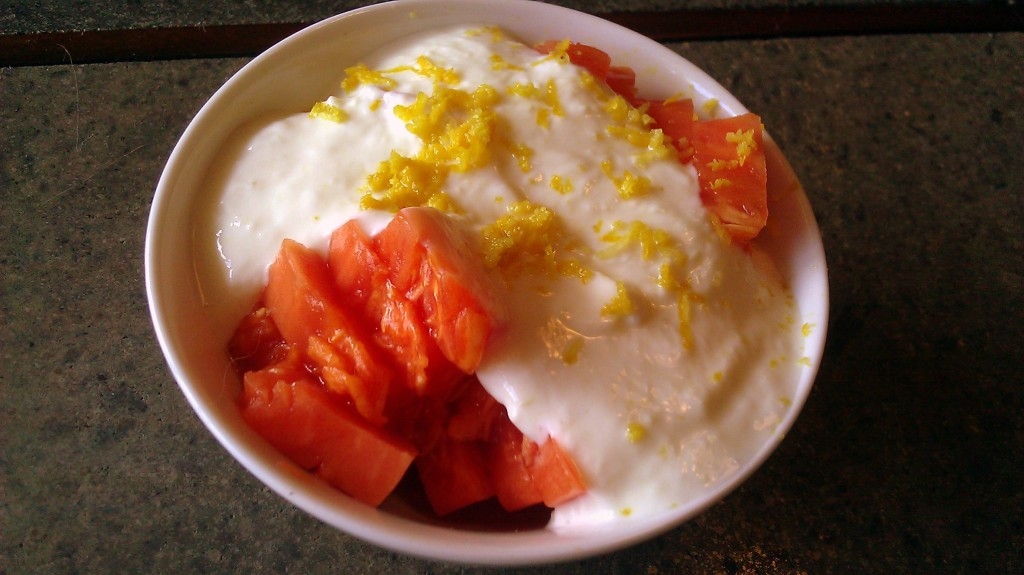 Papaya is a fruit most common in the Caribbean countries; it offers health benefits and it is very tasty. My favorite papaya is the one called "Maradol", sweet as a honey drop and combined with pineapple either canned or fresh they do a perfect pair. Then add Greek yogurt and honey and this fruit cup is to take you to a tasty paradise without travelling to the Caribbean islands.
INGREDIENTS
1 Greek plain yogurt
1 cup of fresh papaya cubes
½ cup of fresh or canned pineapple if desired
Honey
Zest of a lemon
Preparation time: 7 minutes. Serves 2 people. Approximate cost per person $1.00 depending ingredients market price. Check for local market availability. You will need a mixing bowl, serving bowls/cups.
Place the papaya cubes in your cup. On a separate mixing bowl mix the honey and the yogurt. Spoon the yogurt preparation on top of the fruit and decorate with lemon zest. You can use any fruit, be creative and enjoy the health benefits fruit and yogurt offer.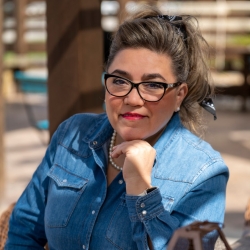 Latest posts by Chef Adriana Martin
(see all)