This post is also available in: Español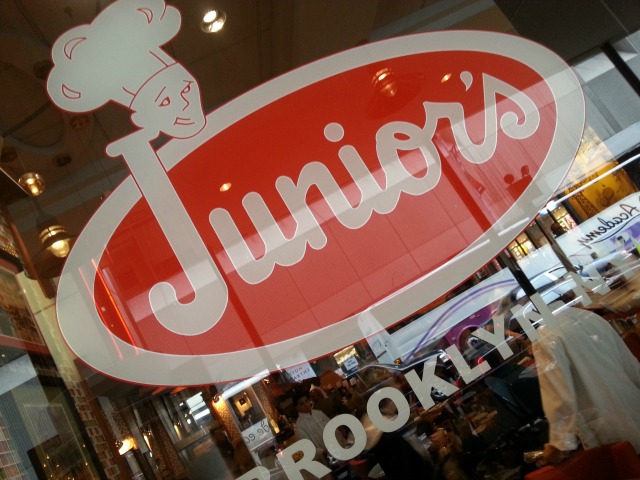 New York is such an interesting city with so many activities, attractions and fabulous restaurants to experience. One of the restaurants on my list for this trip certainly was Junior's New York because it is recognized as the best place to eat New York style cheesecake.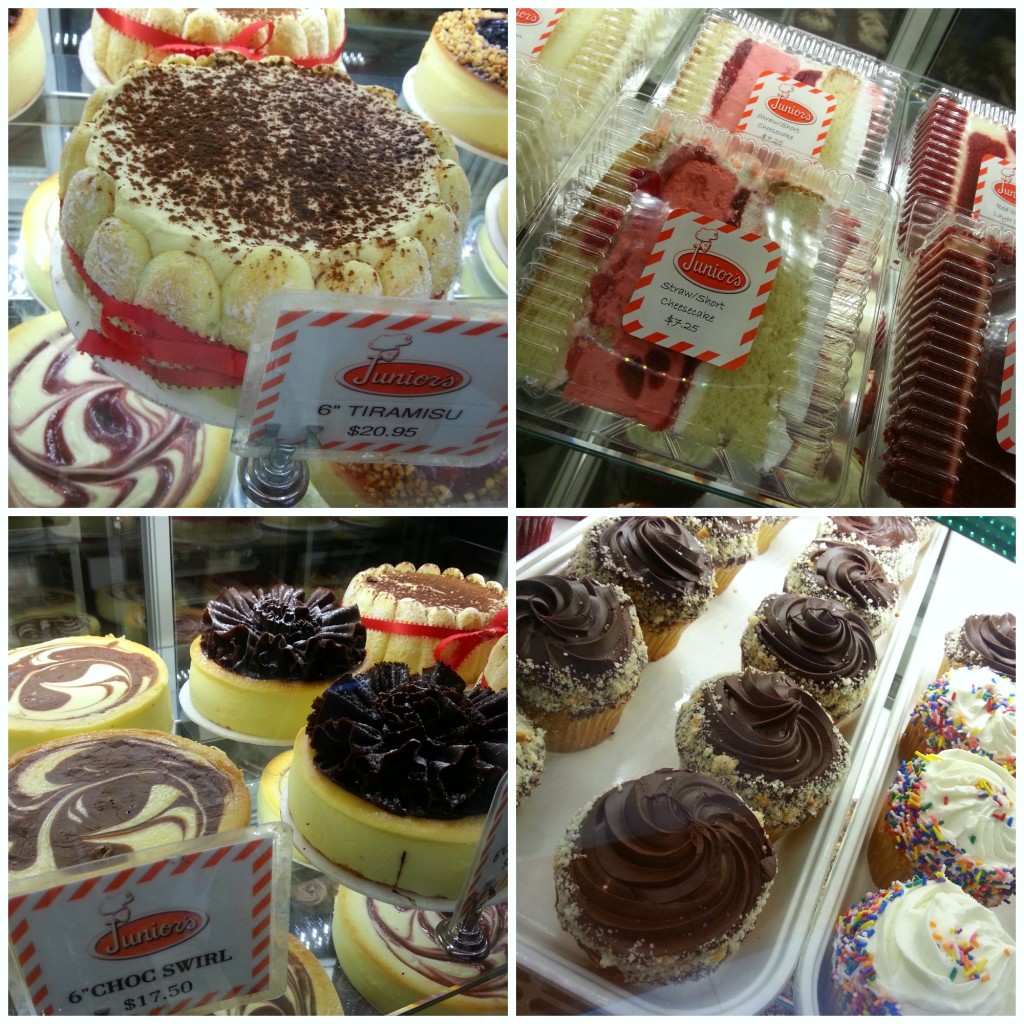 The original Junior's New York restaurant is located in the city of Brooklyn where Harry Rosen, the founder and  Chef Eigel Peterson in 1950 created the famous NY cheesecake inspired by a recipe that belonged to the Rosen family for over three generations. Junior's Cheesecake recipe has been famous for many years and has become a favorite dessert of all New Yorkers and visitors to the area. Even many have tried to imitate the recipe to bring the flavors of New York home but nobody has been successful to replicate such wonderful and traditional flavors of the original Junior's Cheesecake.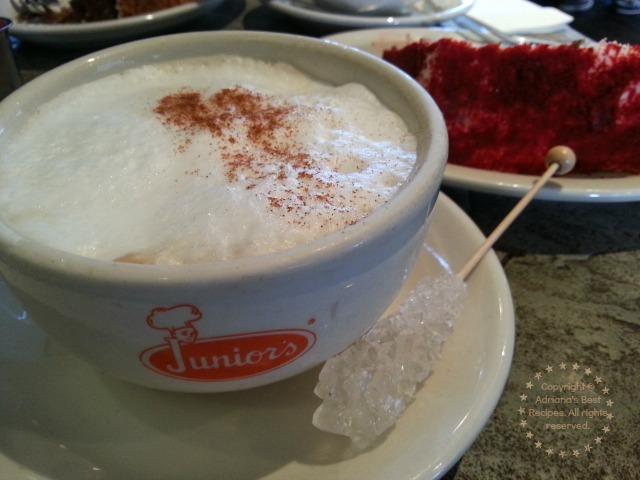 Junior's New York located in the Times Square area is the branch where we decided to go due to its proximity to the attractions and shops we were visiting that day, but they also have another branch in the area of ​​Grand Central Station. This Times Square branch has two areas: a bakery that sells to the general public where cupcakes, cakes, cheesecake slices and whole pies are sold. Next to the bakery is the restaurant where American favorites like burgers, sandwiches, soups, salads are served.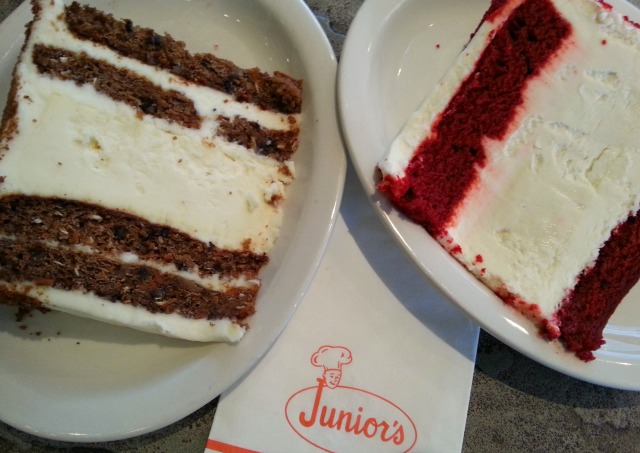 My husband and I arrived at Junior's to try the famous cheesecake and coffee after a day of walking and shopping. We ate dessert before dinner and I am sure we did well by doing that. The recipe for this Junior's original cheesecake is adapted to combine with many different flavors. The menu and options are so extensive and delicious that it is difficult to decide on what cheesecake to order, so we went by our favorite flavors. Hubby ordered the Carrot Cheesecake with layers of carrot cake interlaced with rich cheesecake, nuts and spices. The combination is the bomb. I ordered the Red Velvet Cheesecake, because I love the Red Velvet cake. I was fascinated to eat this slice of cheesecake with layers of the red velvet cake  and paired with a steamy frothy cappuccino.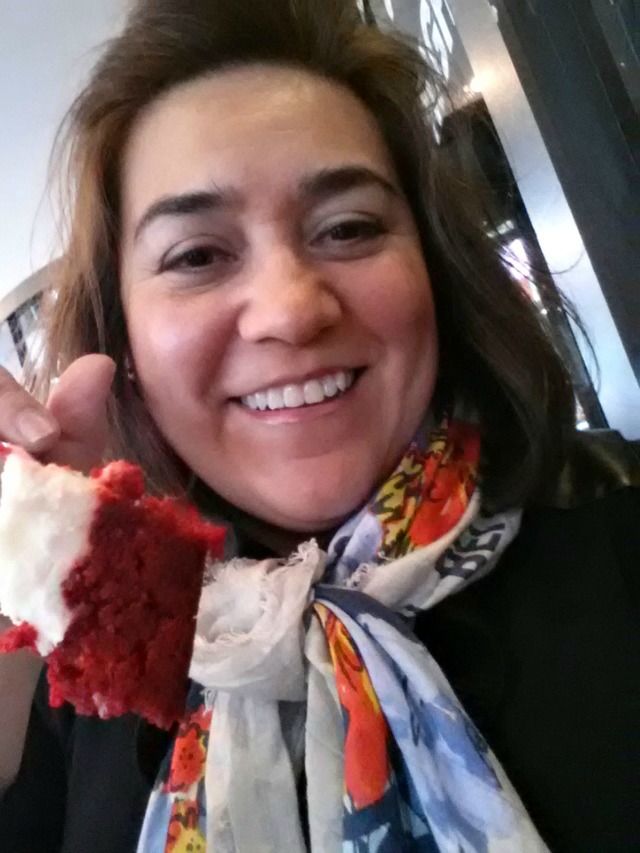 This was like a meal because believe me, after enjoying the big portions of delicious cheesecake there is no room for dinner but no complaints since there is nothing better than eating real New York cheesecake  at the famous  Junior's New York. When visiting the Big Apple Junior's New York is a must do. I am sure you'll love it as much as we did.
Yum, yum!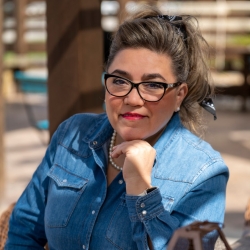 Latest posts by Chef Adriana Martin
(see all)