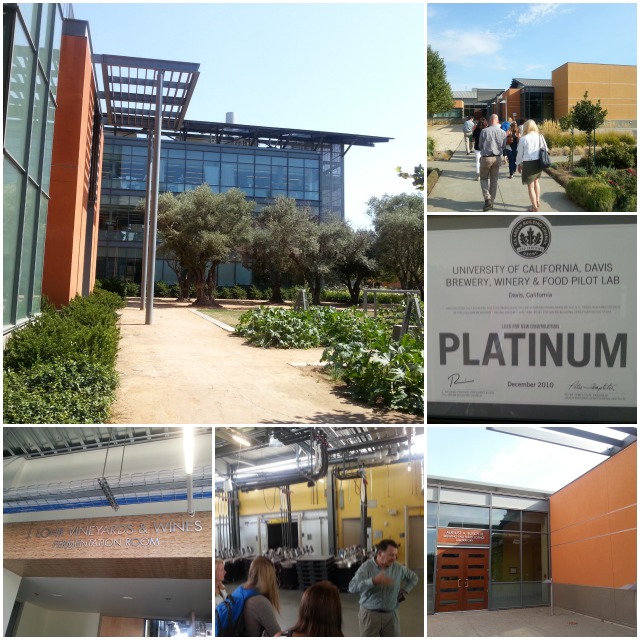 Disclosure: I was part of a group of six bloggers invited to the Taste 14 event held in Sacramento, California and organized by the Center of Food Integrity and Best Foods Facts both non profit organizations. During this trip we were given facts and information about important topics such as GMO and differences between organic and non-organic crops. We also had the chance to meet with scientists involved in biotechnology and to learn directly from the experts about where the food we eat comes from. This article isn't sponsored and its only purpose is to inform about resources available to learn about the foods we eat and make informed decisions. I do not have any affiliation to Monsanto nor am I a part of any group that supports or is against GMO's. I just feel the need to share what I learned using public information resources already available. I invite you to learn more to create your own conclusions. At the end this is a free world where freedom of speech and freedom of choice are part of our rights.
GMO stands for Genetically Modified Organism and recently has become a hot topic at the family table, food and mommy blogger chats and food forums. Because I believe this world is about choices and informed decisions I decided to share my experience with the scientists I met last week at the University of California Davis Campus, a university that has been in service for over a hundred years.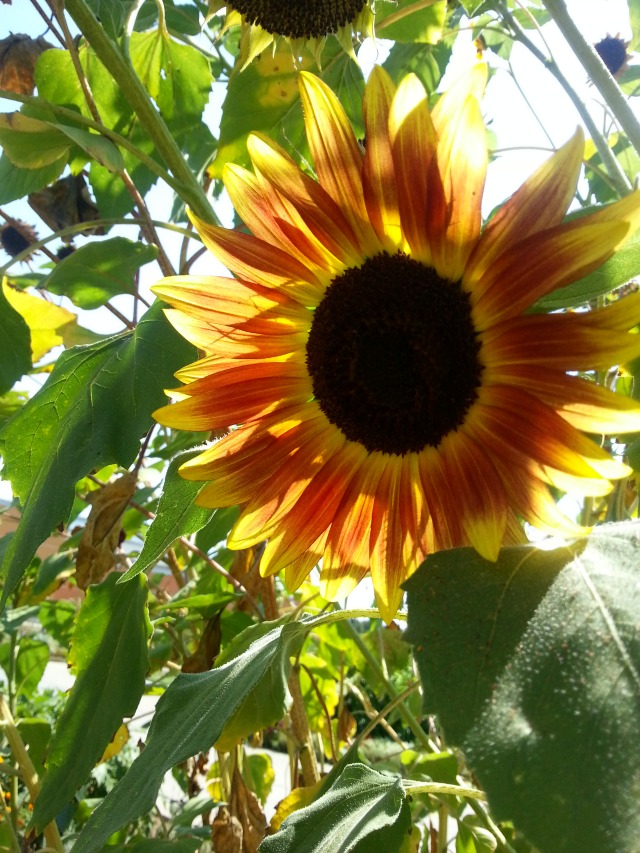 About UC Davis: A global community of individuals united to better humanity and our natural world while seeking solutions to some of our most pressing challenges. The university has more than 34,000 students, and the full-time equivalent of 4,100 faculty and other academics and 17,400 staff. The campus has an annual research budget of over $750 million, a comprehensive health system and about two dozen specialized research centers. UC Davis offers interdisciplinary graduate study and 99 undergraduate majors in four colleges and six professional schools.
During my visit I had the chance to meet with several of their department heads and scientists like Dr. Denneal Jamison-McClung, Associate Director of the Biotech. During our conversations all questions were allowed and of course the GMO and organic topics were answered with research studies backup, watch this video to learn more.
My personal  takeaways based on what I learned:
– GMO is a name given to crops that have been genetically modified to be better crops. GMO crops are safe,  scientifically has been proven that these crops are safe for human consumption as seen on the video GMO 101.
– Organic foods use pesticides so not necessarily are free of chemicals. See video below from a farmer explaining process on conventional and organic operations.
– Cattle fed with hormones and GMO grains are regulated and safe for human consumption since those animals are taken off the hormones long before they become fitted to be processed and GMO grains do not harm them neither contaminate the meat humans consume. Read this answer regarding Hormones in Beef via Ann Macrina, PhD, Research/Teaching Associate at Penn State University.
– The so called dirty dozen aren't that dirty and are safe for including in our diet, just follow proper food safety handling as any other ingredient we cook. Read this article to expand your knowledge: Dirty Dozen, Clean 15 Revisited.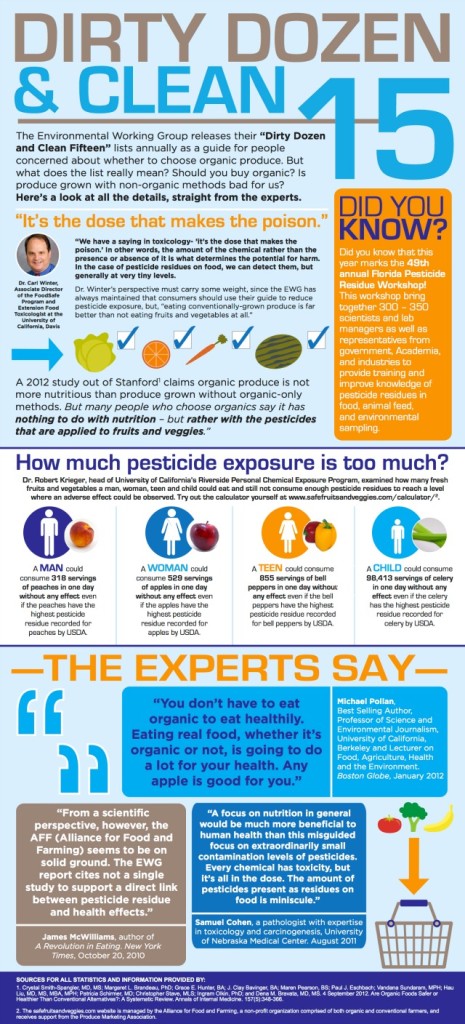 – People get sick and or die more often due to foodborne illness and poor food safety handling rather than from eating GMOs or non organic fruits and veggies. Read this article about Safe at the Plate via Carolyn O'Neil, MS, RD another professional I had the chance to meet during this trip.
– Bees are important since they pollinate third of the food we eat (statement taken from a presentation given by Amina Harris, Director, Honey and Pollination Center Robert Mondavi Institute for Wine and Food Science)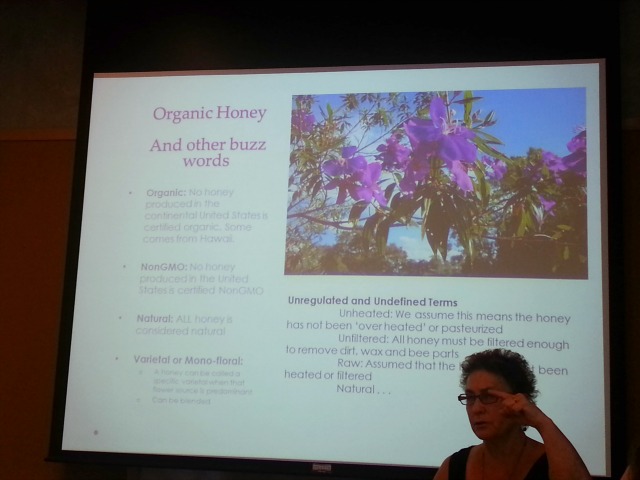 – Organic farming won't feed the world at least that is what is happening now; unfortunately in 2030 scientists predict food won't be enough despite today's waste; see this article via expert Dr. Robert Paarlberg, Betty Freyhof Johnson Class of 1944 Professor of Political Science at Wellesley College and Adjunct Professor of Public Policy at the Harvard Kennedy School, and Associate at Harvard's Weatherhead Center for International Affairs.

– The environmental impact of GMOs is very low, California farmers actually use less energy when growing GMO crops and perform sustainable practices to better the soil and the crops at the same time they save water which is sacarse in California. Biotechnology can also help avoiding allergens as explained by Cecilia Chi-Ham, PhD Director Science and Technology, PIPRA UC Davis.
– Any company is allowed  if they decide to include the verbiage "Non GMO" on their labels; as off today there isn't any law that requires companies to include that information. Learn more about this topic on this resource from Best Food Facts.
I hope this blogpost provides you with helpful information to easily reach out to the experts and get the facts; we as consumers deserve to know and have the power to decide what is best for us and our families. Again, my intention of giving this information is to share what I learned, not to create controversy. We all have the freedom to choose and to be informed. There isn't a reason to be afraid to express our thoughts or to choose what to eat or bring to our family table.
I leave you with few of my favorite phrases and some food for thought…
There is no wealth like knowledge, and no poverty like ignorance. Buddha
(c. 400/500 BC, founder of Buddhism)

Scientia potentia est: Knowledge is Power, commonly attributed to Sir Francis Bacon
(1561-1626, English philosopher, statesman, and scientist)

In order to properly understand the big picture, everyone should fear becoming mentally clouded and obsessed with one small section of truth. Xunzi
(c.312 BC-c.230 BC, Chinese Confucian philosopher)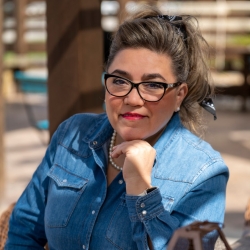 Latest posts by Chef Adriana Martin
(see all)