This post is also available in: Español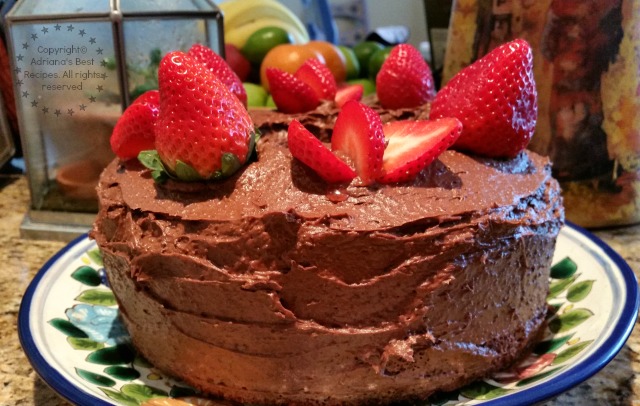 Yearly basis on my birthday my mom was used to bake for me my favorite chocolate cake, so I have used this recipe as the inspiration to create this Mexican Chocolate Cake recipe, honoring my mom and the wonderful memories of my time in Mexico City while I build new traditions with my family here in the United States.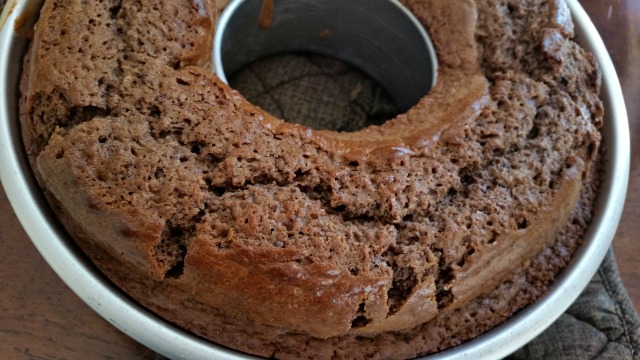 INGREDIENTS
For the cake:
2 cups of pancake flour (you can use gluten free)
1 cup of granulated Mexican Chocolate (preferably Chocolate Abuelita)
1 tablespoon of baking powder
1 cup of evaporated milk (you can use coconut or almond milk)
1 cup of vegetable or soybean oil
4 eggs
Non-stick baking oil in spray
For the frosting:
1 stick of unsalted butter creamed and at room temperature
2 cups of confectionary sugar
1/2 cup of granulated Mexican Chocolate
1/2 cup of cocoa powder
Cold milk (2 tablespoons or less. Can be almond or coconut milk if desired)
8 fresh strawberries
Preparation time: 30-45 minutes. You will need a mixer, a round cake mold with the shape of a donut. Measuring cups.
Watch this video to see the process and follow the step by step instructions to prepare this Mexican Chocolate Cake Recipe: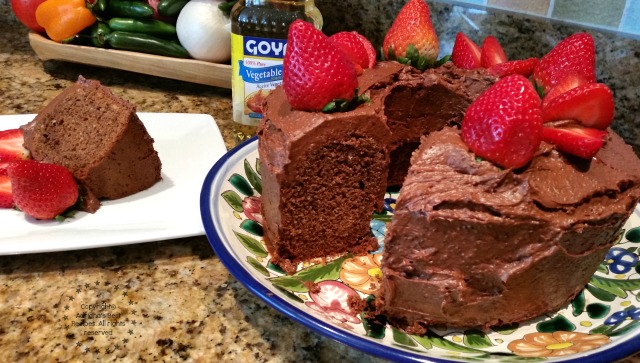 Turn on the oven at 375 degrees Fahrenheit and spray the cake mold with non-stick baking oil.

In medium size bowl add the pancake mix flour, the granulated Mexican chocolate, the baking powder.
Then add the milk, the soybean oil and the eggs. Mix until getting a smooth cake batter.
Pour the cake batter in the cake mold and bake in the oven for 20-30 minutes.
Prepare the frosting by mixing the butter with the confectionary sugar, the granulated Mexican chocolate and the cocoa powder. Add cold milk until getting the desired consistency. Use the frosting to cover the cake and decorate with fresh strawberries.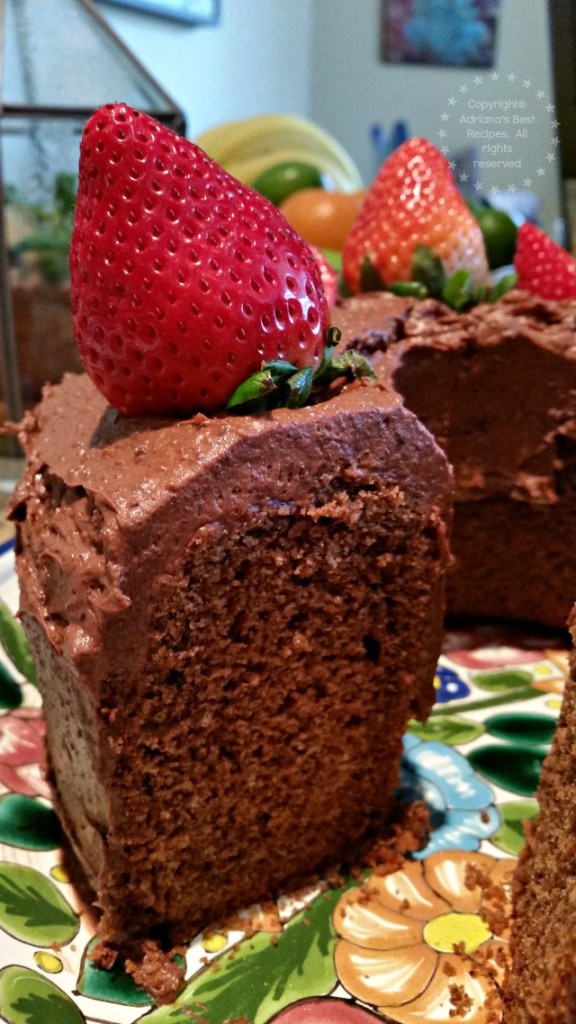 The taste of this Mexican Chocolate Cake is hard to forget because it is so decadent. I bake this cake now for my husband as a special treat. He isn't a chocolate person but he loves this Mexican Chocolate Cake recipe. It is tasty and goes great with a large glass of cold milk or a café con leche.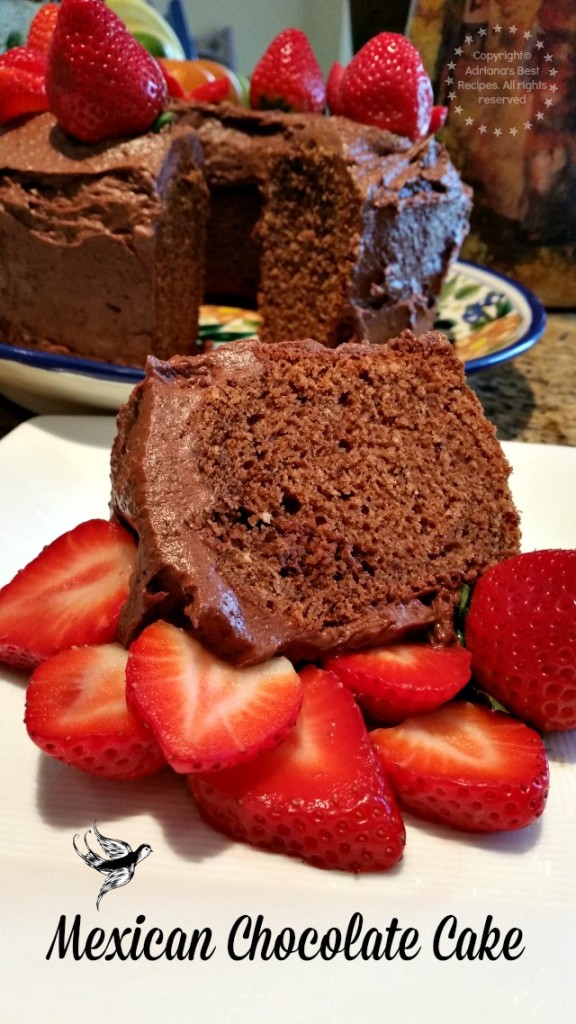 The pancake mix and the soybean oil have neutral flavors and make this Mexican Chocolate cake moist and tender to the bite. I invite you to take a recipe from the past and use it as an inspiration to create new memories with your family and friends.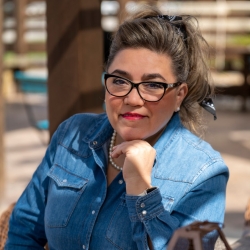 Latest posts by Chef Adriana Martin
(see all)