This post is also available in: Español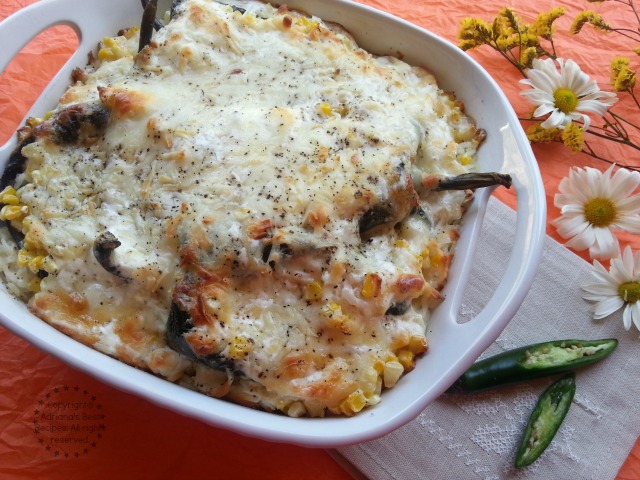 I love chiles rellenos or stuffed poblano peppers, this Poblano Rice Casserole recipe is inspired on that flavor profile but using the leftover rice and grilled poblano chiles. This recipe is another one from the past yet so worthy to bring back for my family to enjoy and for you to get inspired to cook Mexican home cooking dishes like this delicious Poblano Rice Casserole. This is recipe number four for the series "Favorite Recipes for Lent".
INGREDIENTS
4 cups of cooked white rice (preferably leftovers from previous day)
4 poblano peppers grilled, peeled and without seeds
2 cups of crumbled queso fresco
1 1/2 cups of frozen corn kernels
1 cup of fresh cream or Crema mexicana
1 cup of shredded Manchego cheese or  Monterrey Jack
1/2 cup of milk
Salt and pepper to taste
1 teaspoon of butter
Preparation time: 3o minutes. Serves 4 portions. You will need a deep baking dish the kind that is used for casseroles. You will also need aluminum foil.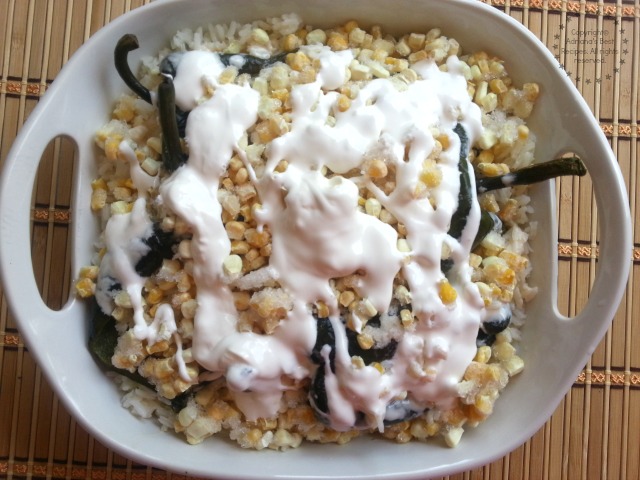 To make the Poblano Rice Casserole recipe follow this step by step instructions:
Grease the casserole baking dish with butter. Then stuff the poblano peppers with crumbled queso fresco.
Add the white rice to the casserole dish. Please note rice has to be cold.
Layer the cheese stuffed poblano peppers on top of the white rice and add the frozen corn kernels.
Top with shredded Manchego cheese and the fresh cream. Pour the milk on the sides of the baking dish to cover the bottom. Sprinkle salt and pepper.
Cover the dish with aluminum foil and bake for 25 minutes at 375 degrees Fahrenheit. Uncover and let the cheese grill for 5 minutes or less on high.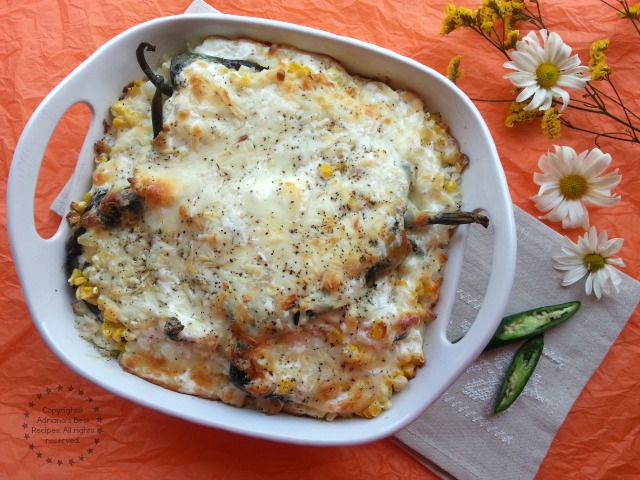 Serve immediately and enjoy with a fresh glass of jamaica agua fresca or strawberry lemonade. This Poblano Rice Casserole is creamy and with very mild flavor. The poblanos aren't hot and by roasting them you are able to peel easily and also the peppers develop a smoky flavor and a meaty texture.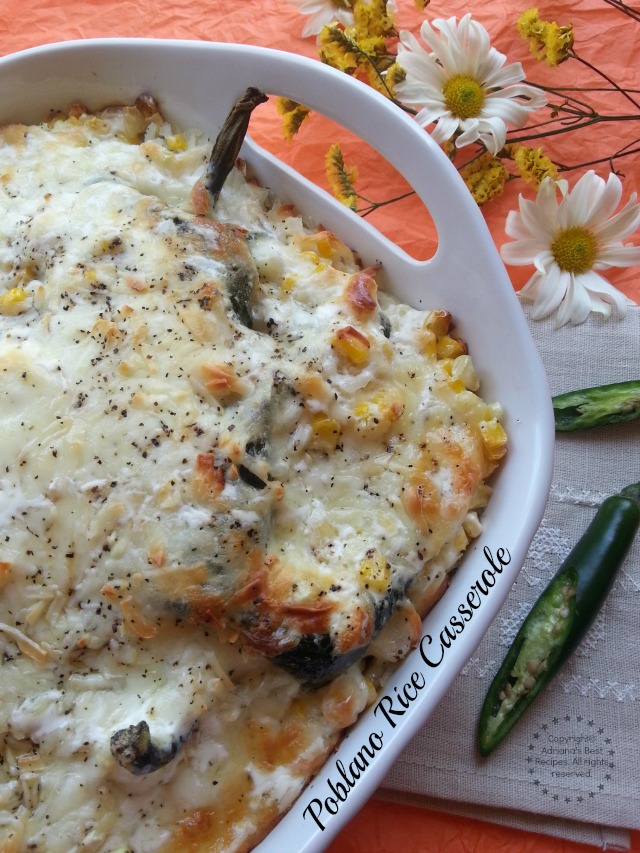 This Poblano Rice Casserole recipe is quintessential home cooking from my family kitchen to yours. You won't find this Poblano Rice Casserole at any restaurant.
Enjoy!
"Lent comes providentially to reawaken us, to shake us from our lethargy." Pope Francis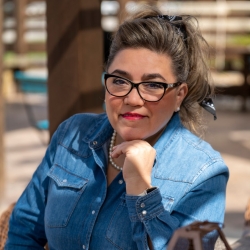 Latest posts by Chef Adriana Martin
(see all)