This post is also available in: Español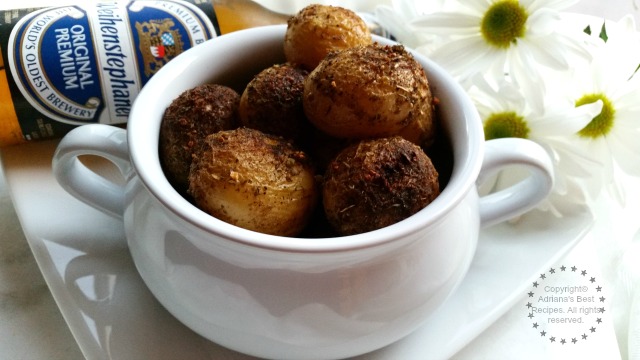 Beer is one of my favorite ingredients to cook so why not making Beer Drunken Potatoes for any occasion. You can eat this as a side dish, for an appetizer or as a snack. This recipe is inspired on my Grandma's Roasted Potatoes recipe that everyone loves at home.
INGREDIENTS
1 pound or four cups of petite yellow potatoes
1/3 cup of olive oil
1 tablespoon of dried garlic
1 teaspoon of salt
1 teaspoon of cumin
1 teaspoon of oregano
1 teaspoon of cracked black pepper
1 Persian lemon
2 cups of German or Belgian beer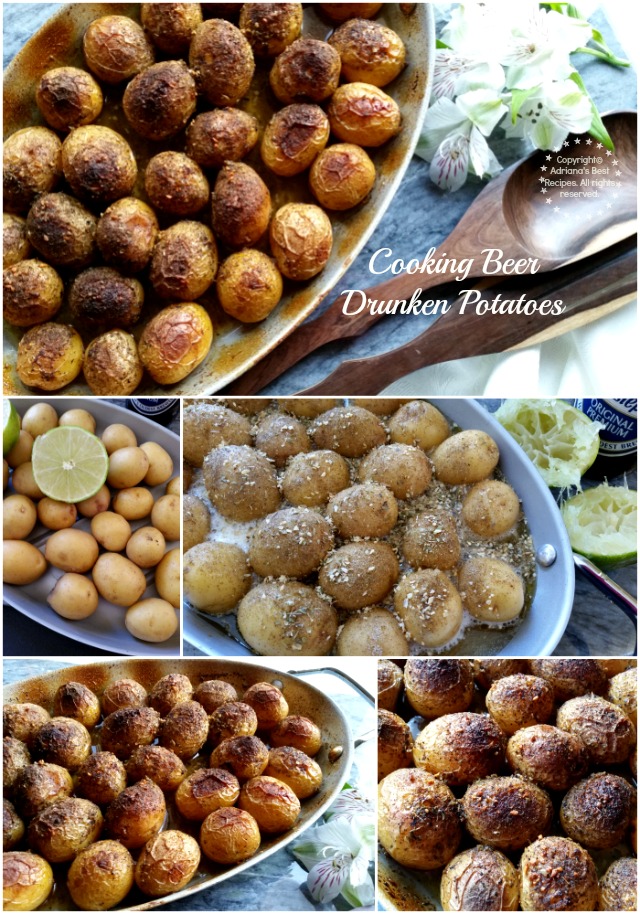 Preparation time: 30 minutes. Makes 6 servings. Cost per serving less than $2.00. You will need a roasting pan, measuring cups and spoons, a strainer and a big bowl.
To make the Beer Drunken Potatoes recipe follow this step by step instructions:
Place the potatoes on a medium size strainer and wash them with running water.
Add the olive oil to a bowl and place the washed potatoes on it and cover well with the oil. Then add the potatoes on the roasting pan.
Squeeze one Persian lemon evenly on top of the potatoes and season with the spices.
Then add the beer on the side to cover the bottom and roast inside the over for 30 minutes at a temperature of 400 degrees Fahrenheit covered with aluminum foil.
Potatoes will be ready when golden brown.
Plate the potatoes on a nice dish and enjoy as a side or as an appetizer during cocktail hour. The flavor of these potatoes is smoky and perfect to the bite.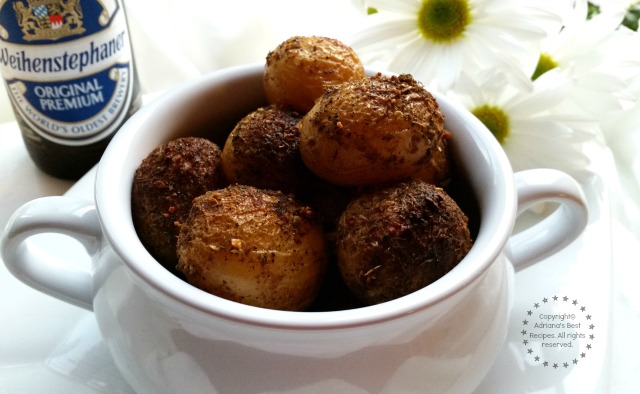 That is why today we are celebrating the love for beer and potatoes using two of my favorite ingredients to cook Beer Drunken Potatoes recipe for any occasion.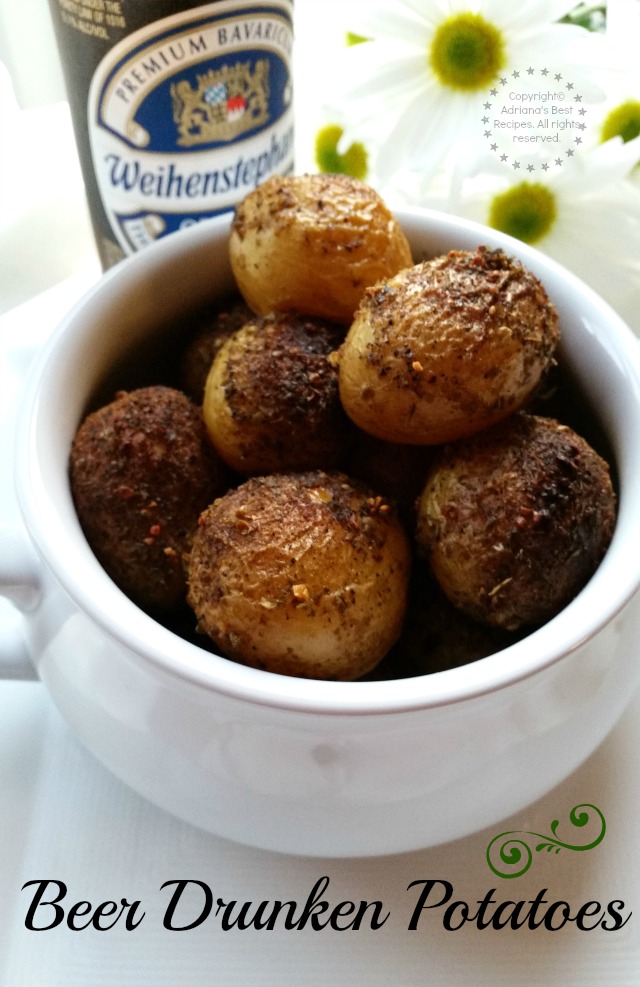 An easy recipe that everyone will love for St. Patrick's Day this coming March 17. If you like to cook with beer check out this beer pork roast recipe which goes great with the beer drunken potatoes and other side dishes.
Cheers!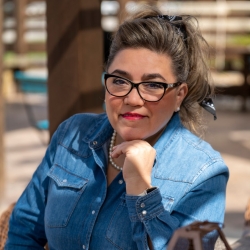 Latest posts by Chef Adriana Martin
(see all)