This post is also available in: Español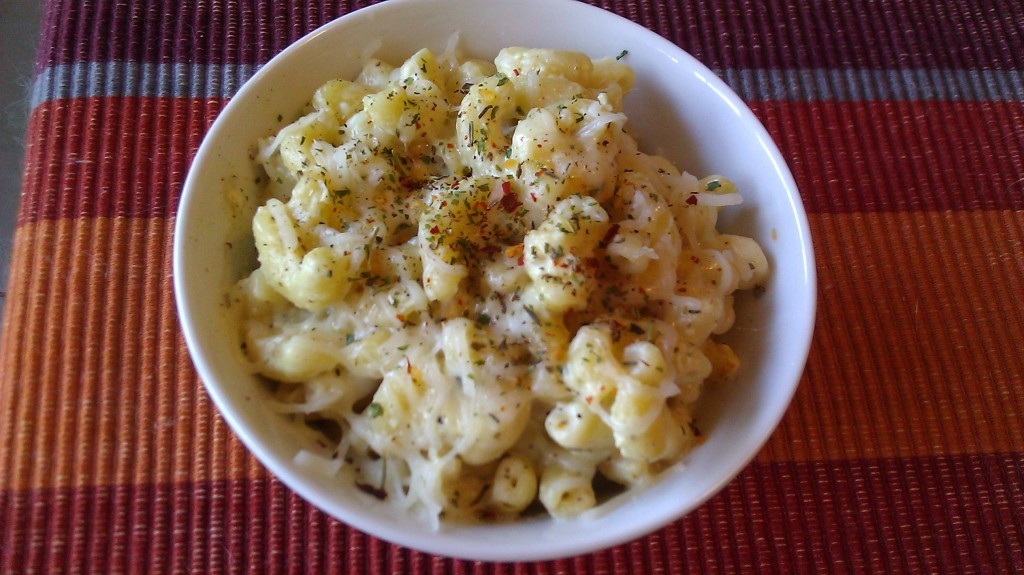 Mac and Cheese is definitely my guilty pleasure but adding black truffles makes this humble pasta an amazing gourmet dish specially for us the young at heart!
INGREDIENTS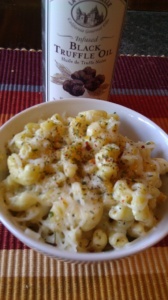 1 box of elbow pasta (4 cups)
3 cups of warm milk
1/2 bar of unsalted butter (4 tablespoons)
3 tablespoons of flour
1 cup of grated Gruyere cheese
1 cup of extra sharp cheddar cheese
1/4 of cup of crumbled blue cheese
Black pepper
Nutmeg
Italian spices
Salt
Black truffle oil to drizzle before serving
Preparation time: 30 minutes, you will need a deep pan for cooking pasta, a sauce pan, pasta strainer, a whisk and bowls for serving.
Cook your pasta following the instructions in the package, drain well and let it cold. Place a medium size sauce pan in the stove and add the butter when melted add the flour and combine using a whisk, that will form what is called a "roux". Add the warm milk, salt, pepper, pinch of nutmeg and continue whisking for few minutes, then add the cheeses on by one and whisk generously until having a runny thick sauce. Add the pasta and combine well, serve hot drizzle with Italian spices, grated Parmesan cheese and black truffle oil.
The truffle will give the pasta a earthy decadent flavor.
Oh la la!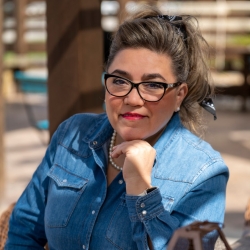 Latest posts by Chef Adriana Martin
(see all)