This post is also available in: Español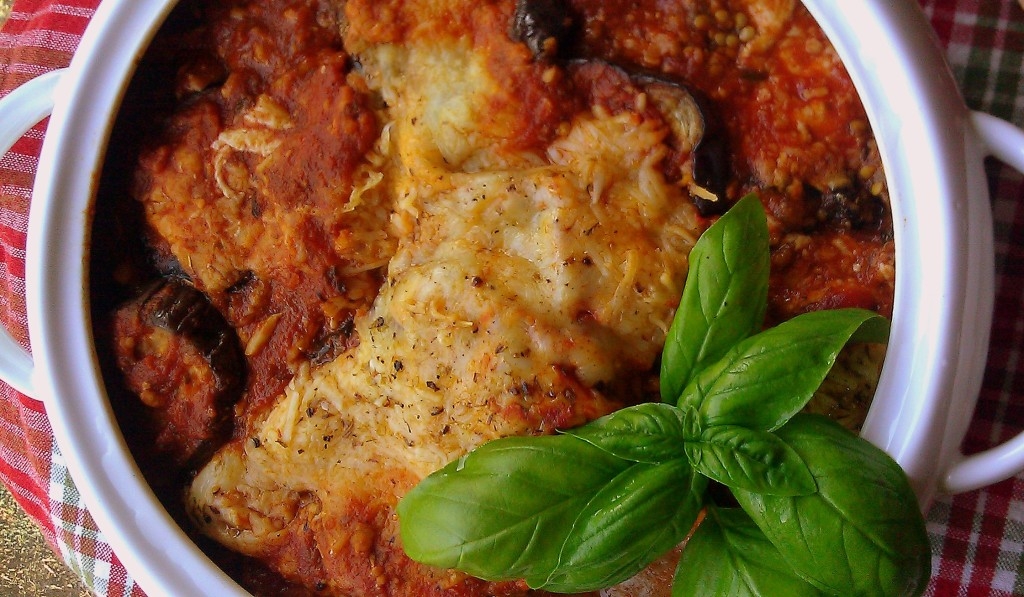 Eggplants are delicious and a healthy ingredient that goes perfect on an oven-baked casserole such as "parmigiana". My family loves Italian food so this is my interpretation of a low carb Eggplant parmigiana dish. This recipe is very easy, satisfying and full of flavor, this is what you need…
INGREDIENTS
2 medium size eggplants cut in rounds and oven-roasted
1 package of whole grain cheese ravioli (can remove this ingredient if you are in a low or no carbs diet)
1 bottle of tomato sauce (suggested basil and oven roasted tomato)
1 bag of shredded Parmesan cheese
1 pound of creamy goat cheese
1 bag of Italian combination shredded cheese
2 teaspoons of Italian seasoning
1 teaspoon of granulated garlic powder
1 bunch of fresh basil
Olive Oil
Salt & pepper
Preparation time: 45 minutes. You will need an oven, rectangular Pyrex, and a tray or baking sheet. The approximate cost per person is $3.00 per serving depending on local ingredients cost. This recipe serves 8-10 guests.
Cut the eggplant in rounds, place on a baking sheet, drizzle with olive oil, sea salt and black pepper. Grill on high using the oven for few minutes, turn and grill again.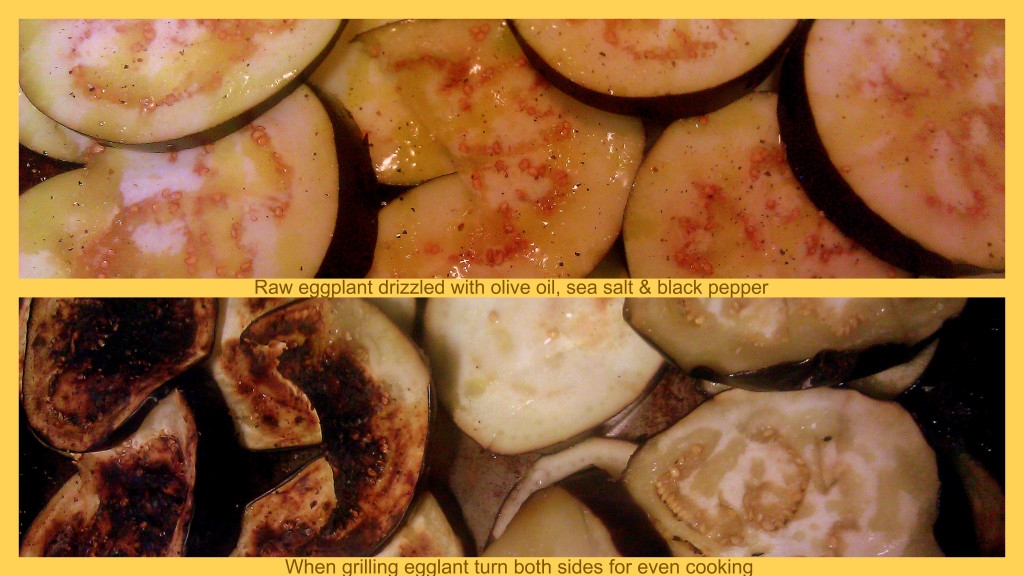 In the Pyrex add some tomato sauce, add layer grilled eggplant, some tomato sauce, then whole grain cheese ravioli and tomato sauce, other layer with Italian and goat cheeses, season with Italian spices and garlic powder. Add a second layer using same order and bake in the oven at 450 F for 30 minutes or until getting a golden brown color. Ravioli can be used without cooking or thawing as it will cook in the oven with rest of ingredients. If do not want to use ravioli can replace with lasagna pasta.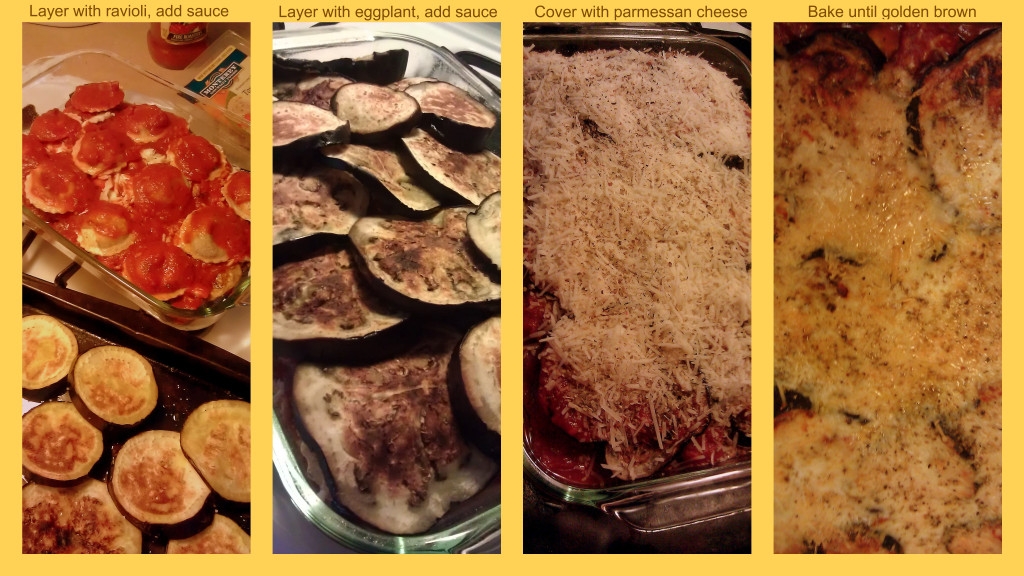 Place in a serving bowl, decorate with fresh basil and enjoy family style. Eggplant is now in season, has a meaty flavor and is a good source of Dietary Fiber.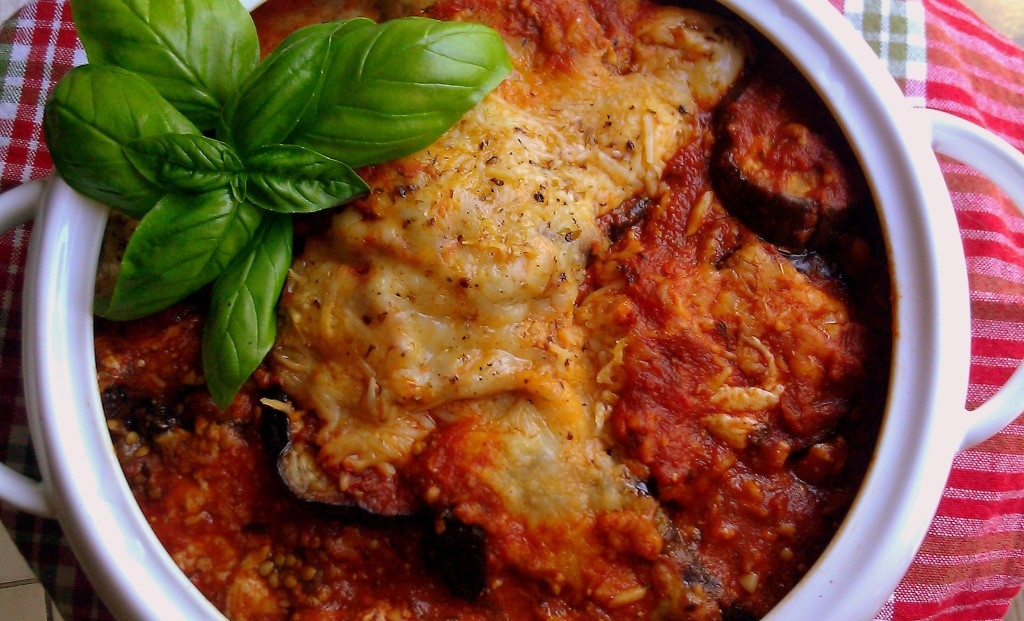 Happy eating!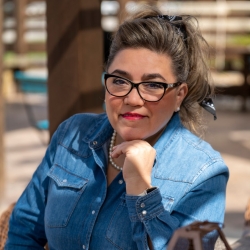 Latest posts by Chef Adriana Martin
(see all)