This post is also available in: Español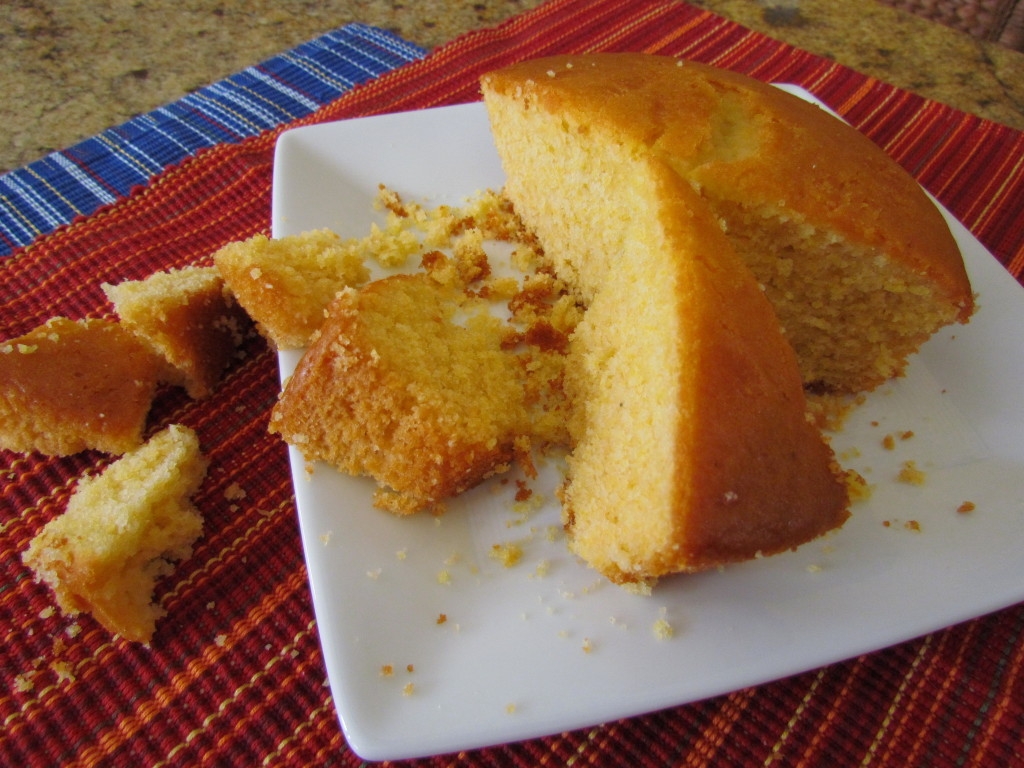 Cornbread is definitely one of my favorites, I'm originally from northern Mexico so a lot of the southern traditional dishes of the United States are part of the recipes I grew up enjoying with my family.
INGREDIENTS
1 cup of all purpose flour
1 cup of yellow cornmeal
1 tablespoon of baking powder
½ teaspoon of salt
2 eggs
1 cup of milk
4 teaspoons of honey
¼ cup of clarified butter
¼ cup of refined sugar
Non-stick spray
Preparation time: 30 minutes. You will need a 9″ round baking pan, a mixer, a flour sifter, mixing bowls and an oven.
Preheat oven at 400 F, in the meantime it reaches the correct temperature preparing your baking pan by spraying non-stick oil or cover with shortening or butter; by doing this the bread will come out easily after colds down and is ready to eat. Take your sifter and sift the flour, cornmeal, baking powder and salt all together. Place the flour sifted in a mixing bowl and add the milk, the eggs, the clarified butter, the honey and the sugar. Mix it for few seconds around 8-10 maximum, do not over mix to get better results. Pour the batter in the baking pan and bake for 20-30 minutes until golden brown. To make sure bread is fully cooked, insert a wooden toothpick in the middle of the bread if it come out clean the bread is ready. Let it cool and take out of the baking pan by separating the edges carefully with a knife.
Consistency of the bread should be moist and flaky and should have a sweet creamy taste. If you want to spice it up you can add to the batter jalapeno bits. Bacon and cheddar cheese also go great with this bread. This basic recipe for cornbread offers the chance to become creative and start exploring new flavors to add to your cornbread to make it your own signature recipe.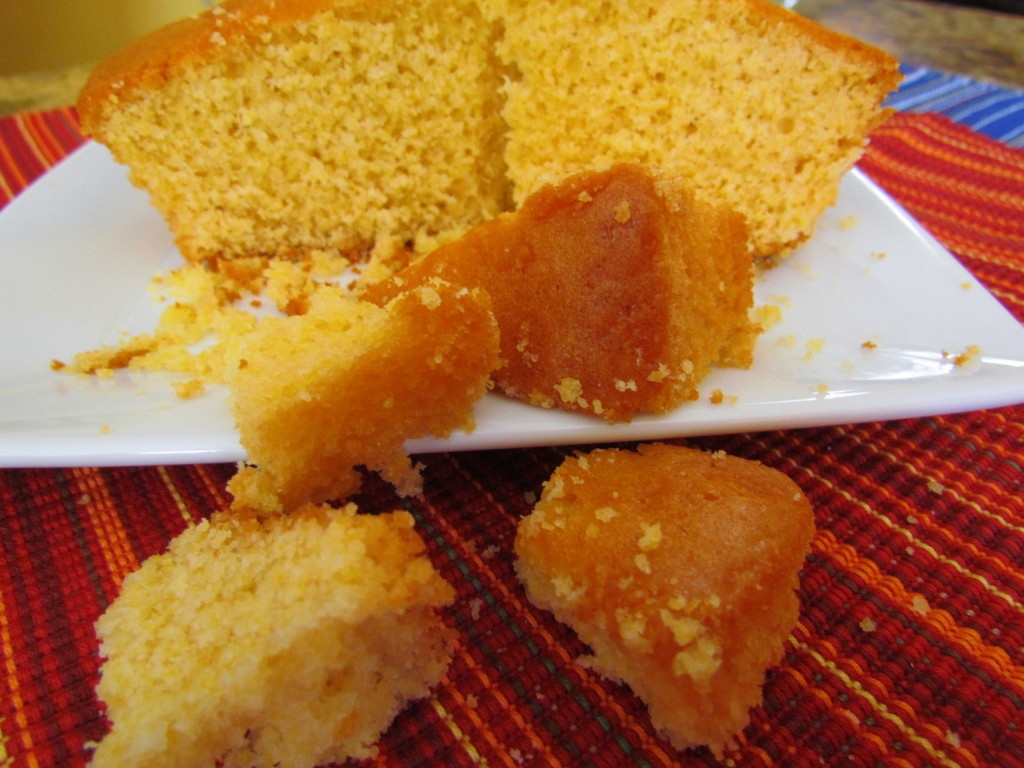 Cornbread goes well with chili and soups; you can also have a slice with your coffee in the morning o even as a dessert with vanilla ice-cream.
Happy baking!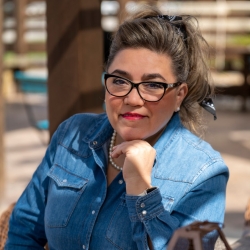 Latest posts by Chef Adriana Martin
(see all)