This post is also available in: Español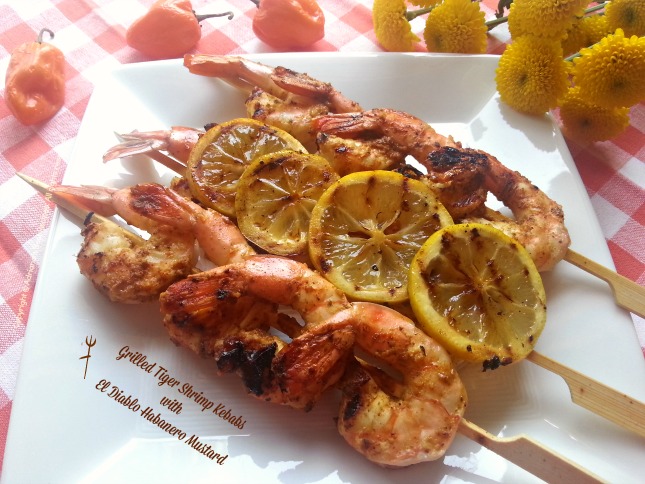 This article is brought to you by El Diablo Mustards though all opinions are my own.
I love grilling and spicy foods so today I am sharing with you my new creation Grilled Tiger Shrimp Kebabs with El Diablo Habanero Mustard a tangy mustard that screams back per the company's slogan. Weather in Florida is great right now you just want to lay on the pool, drink tropical libations and do some grilling. I chose tiger shrimps since those come from the beaches of Florida and are perfect for kebabs. So let's grill!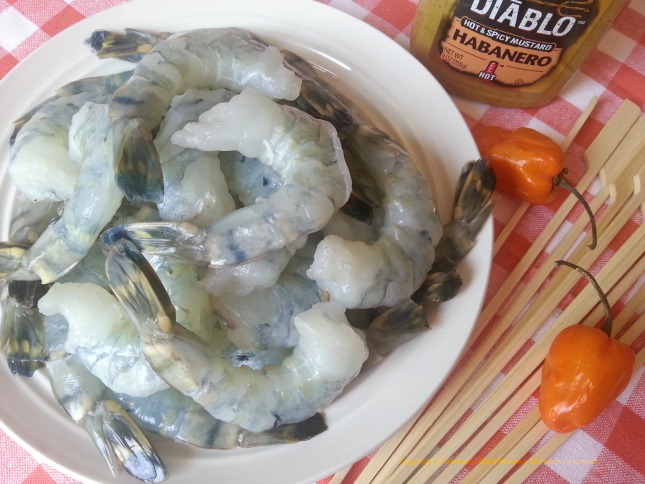 INGREDIENTS
1 pound of tiger shrimps jumbo size
3 yellow lemons cut in rounds
12 bamboo skewers
1 tablespoon of El Diablo Habanero Mustard
2 tablespoons of El Diablo Steakhouse Mustard
1 tablespoon of olive oil
1 tablespoon of fajita seasoning
1 lime juiced
1 cup of water for soaking the skewers prior grilling
Preparation time: 45 minutes. Serves 12 skewers. Cost per unit is less than $1.00 depending on the cost of the ingredients at you local supermarket. You will need a grill, a pan for soaking the skewers, two mixing bowls, tongs, measuring cups and spoons. Place the skewers in a rectangular pan and add the water. Then place the bamboo skewers and soak for at least 30 minutes. Doing this will prevent the bamboo to burn while grilling the shrimps.

Then proceed preparing the sauce that you will use for seasoning the tiger shrimps. In a bowl add the two mustards, the lime juice  and the olive oil and combine, then add the fajita seasoning and stir again until you get all ingredients incorporated. The El Diablo Habanero mustard is very spicy that is why I am combining the two flavors to get a milder finish though if you like spicy food then you can use only the habanero option. In my case I did two batches one only with habanero and the other with the combination of habanero and the El Diablo steakhouse flavor mustards.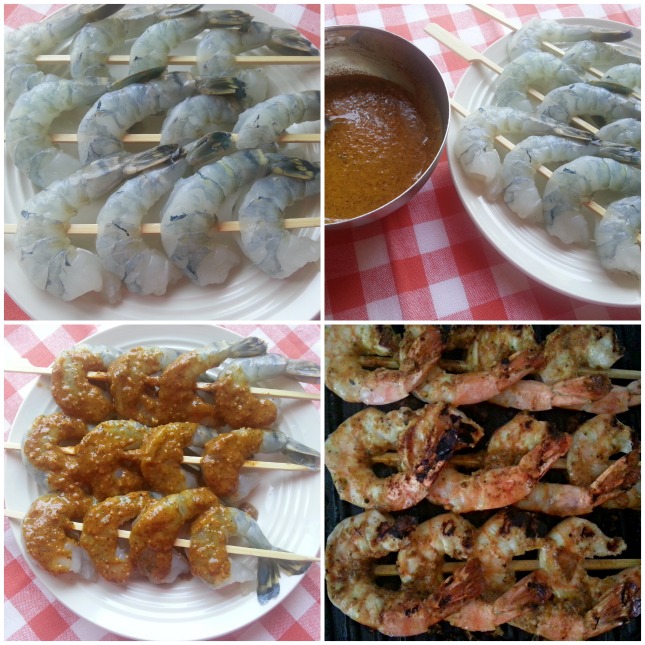 Take the first skewer and insert 4 shrimps do the same with the rest of the skewers and place in a tray. Brush the kebabs with the mustard sauce on both sides. Grill the Tiger Shrimp Kebabs for 3-5 minutes each side at a medium temperature. Place the yellow lemon slices on the grill and cook for 2-3 minutes each side until you get the grilling marks.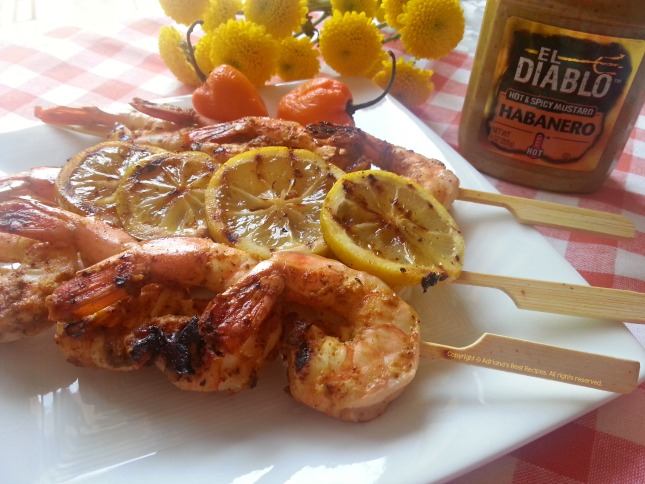 Serve the Grilled Tiger Shrimp Kebabs with the grilled lemon slices and enjoy with a glass of white wine or your favorite beer. I am sure you will love this finger licking Grilled Tiger Shrimp Kebabs with El Diablo Habanero Mustard, cheers!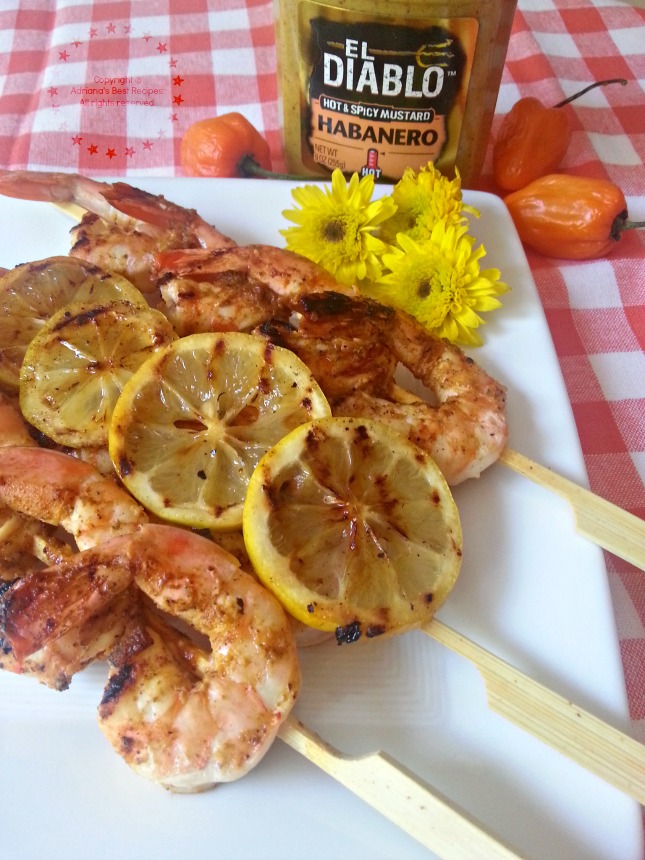 Learn more about El Diablo mustard by following their spicy news on Twitter and Facebook.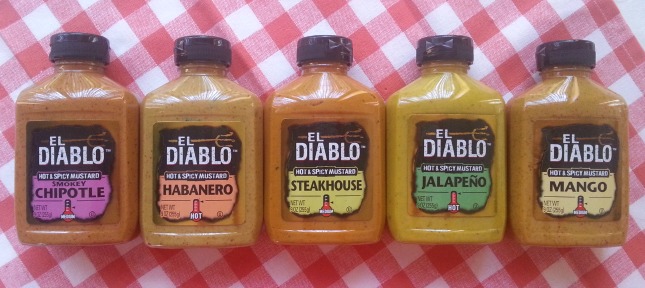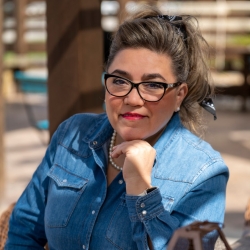 Latest posts by Chef Adriana Martin
(see all)