This post is also available in: Español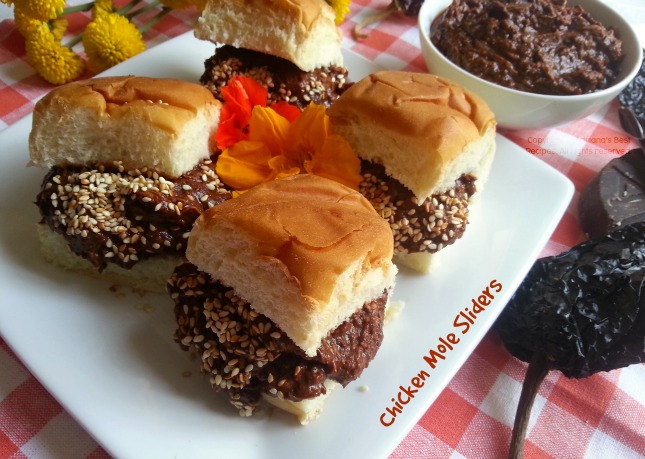 "This post is part of my entry into the KING'S HAWAIIAN® Go PupuleTM Recipe Sweepstakes. For details on how you too can enter for a chance to win the sweepstakes prize by entering the KING'S HAWAIIAN® Go PupuleTM Recipe Sweepstakes, go here: http://www.kingshawaiian.com/GoPupuleRecipe."
My family, cooking, and my culture are one of those things I am "pupule". But what is "pupule" this is a Hawaiian word that means to be passionate about something. And me as a Latina I am passionate about my Latino flavors that is why I created this Chicken Mole Sliders that for my family and me are a winner. The taste of the King's Hawaiian rolls reminds me of a traditional Mexican bread called "cemitas" which are sweet and at home my mom was used to prepare for us chicken mole cemitas for dinner or lunch so this is the inspiration behind my recipe for King's Hawaiian Go Pupule recipe contest. I invite you to "go pupule" with me and learn how to make this flavorful chicken mole sliders with King's Hawaiian sweet rolls.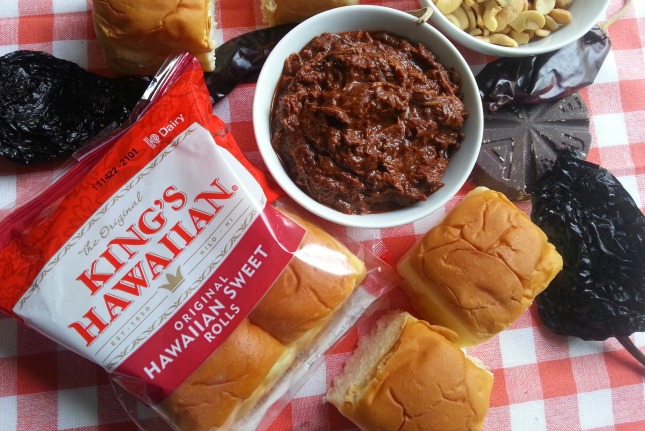 INGREDIENTS
1 1/2 cup of homemade mole (see recipe here)
1 cup of shredded chicken breast
1 package of King's Hawaiian sweet rolls
2 tablespoons of toasted sesame seeds
Preparation time: 15 minutes. This recipe makes 4 chicken mole sliders. Cost per unit less than $1.00. You will need a small pan, a sautéing pan, and a spoon.
Place the mole in a  pan and combine with the shredded chicken, warm for few minutes. You can also do this in a microwavable bowl and warm it using the microwave oven if desired. Toast the sesame seed in a sautéing pan until golden brown and set aside. Take the King's Hawaiian sweet rolls out of the bag and pull apart, then cut in the middle and stuff with two spoons of the chicken mole preparation.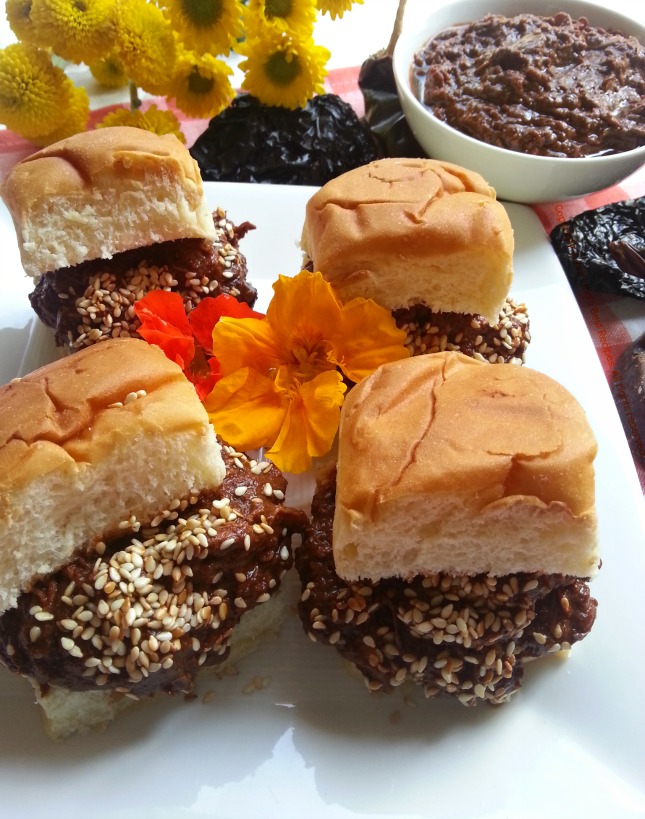 For plating take the Chicken Mole Sliders dust each with the toasted sesame seeds to add that nutty flavor. These chicken mole sliders are fabulous to offer as small bites for parties. And now that the big soccer games are to start I will be sure to have this recipe handy and prepare enough chicken mole sliders to offer my guests and family while we cheer for our favorite soccer team. Because for a soccer game party this recipe is a winner!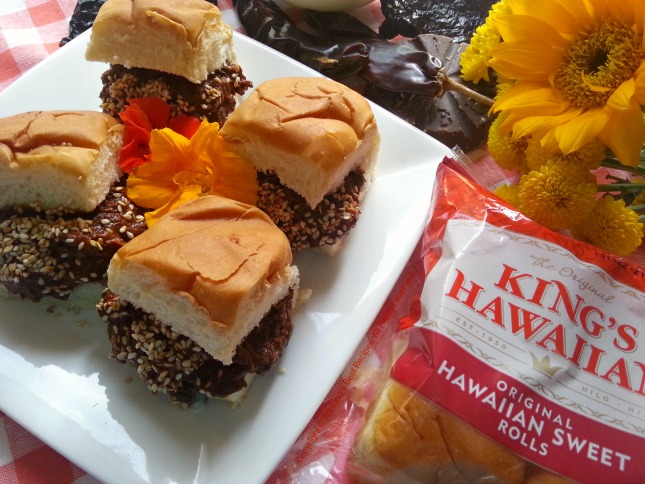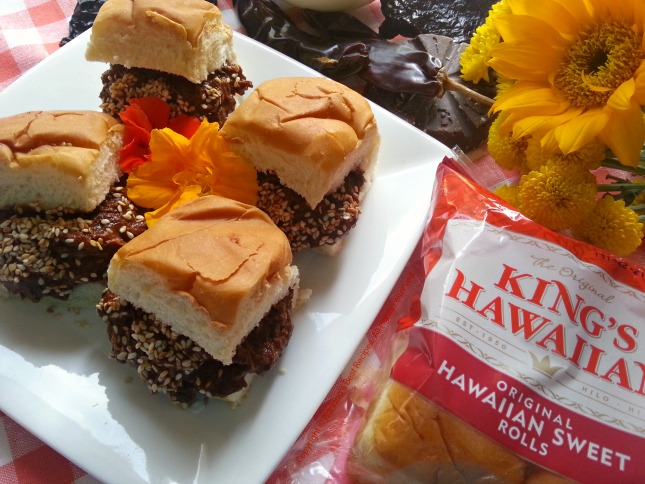 These sliders are also great to offer the kids as a back to school lunch option you can prepare quick and are an alternative to other favorites like sloppy joes and BBQ pulled pork sandwiches. For more ideas and to learn more about King's Hawaiian visit their website – they have such a wonderful story to tell.
I am sure now I have inspired you to cook my delicious Chicken Mole Sliders, so now is your turn to tell us what you are "pupule" about.
Mahalo, Gracias, Thank you!!!
Products from Amazon.com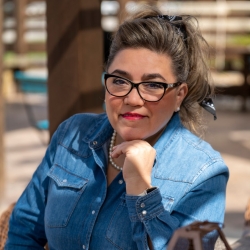 Latest posts by Chef Adriana Martin
(see all)