This article is brought to you by California Giant and Sunset Growers, though all opinions are my own.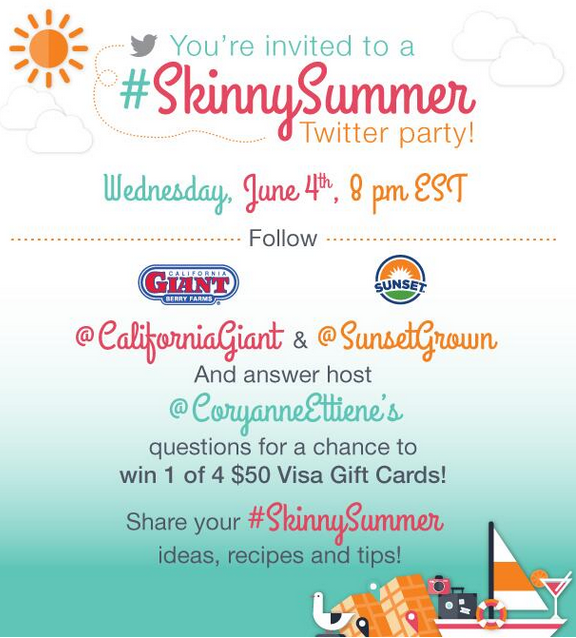 I am avery excited to be partnering with California Giant and Sunset Grown in their Skinny Summetime Sweepstakes and the #SkinnySummer Twitter Party happening on June 4 at 8 PM EST / 7 PM CST. You cannot miss the chance to participate in this party there will be many prizes, a lot of recipes and great chat with our host Coryanne Ettiene from KitchenLiving With Coryanne.
The Skinny Summertime Sweepstakes is a six week promotion featuring recipes crafted with fresh produce from California Giant and Sunset Growers with weekly drawings for $100 gift cards ending in a GRAND PRIZE of $1,000 airline voucher and $500 gift card to globalhotelcards.com to be awarded to a lucky winner on week 6.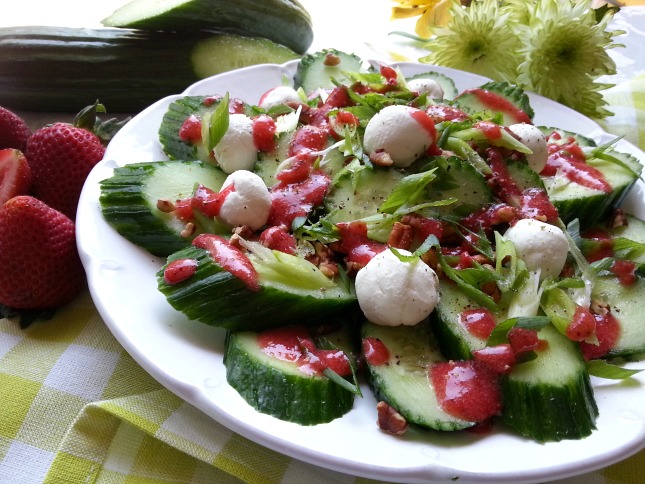 I invite you to join the sweepstakes so that you can start receiving recipes from my authorship like this English Cucumber Salad with Feta cheese, Pecans and Strawberry Walnut Oil Dressing and also from other very talented recipe developers my friends at The Adventure Bite and Today's Nest.
Don't miss out on getting fresh ideas for the summer and the chance to win a great summer vacation!
Join us tomorrow on Twitter with the hashtag #SkinnySummer and register to be eligible to win great prizes on this link