This post is also available in: Español
The recipe for the Green Ranchero Eggs was made in collaboration with McCormick®, however all opinions are my own.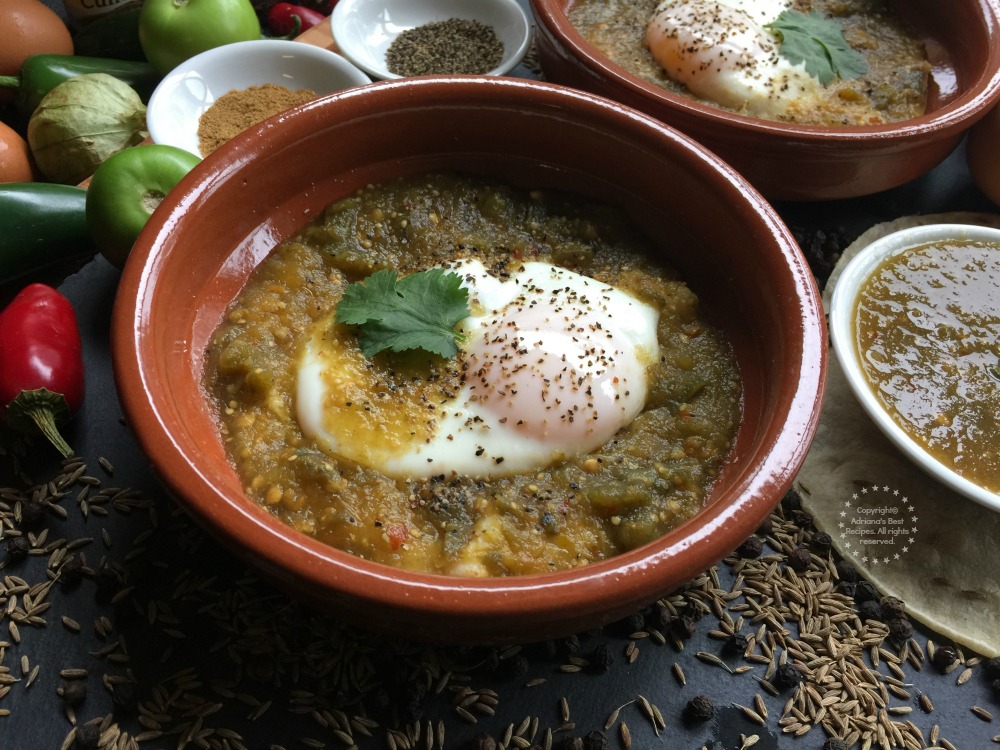 The Green Ranchero Eggs recipe is a staple of my Mexican cuisine. This breakfast dish is comforting and perfect to start the day. The traditional huevos rancheros that everyone knows are made with salsa roja using red tomatoes and serrano chiles.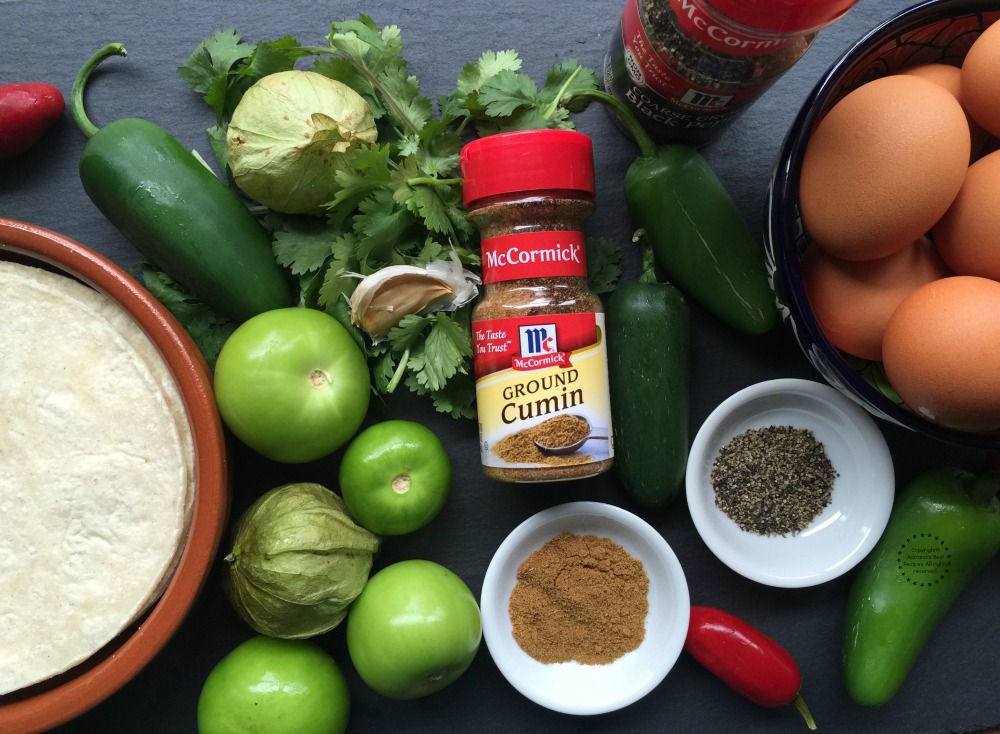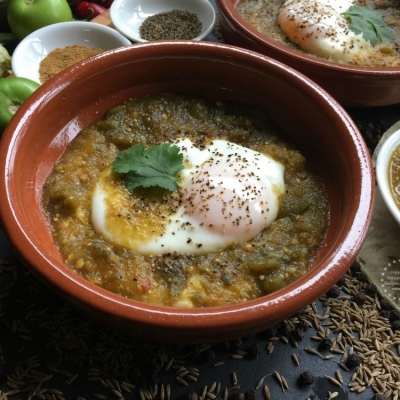 Green Ranchero Eggs Recipe
This yummy recipe for green ranchero eggs is made with McCormick® spices. An excellent option for breakfast, brunch, and even to serve for dinner.
Ingredients
2

eggs

1

tablespoon

of water

2

fried corn tortillas

1

cup of warm salsa verde

made with poached tomatillos, garlic, jalapeños and cilantro

1

tablespoon

of McCormick ground cumin

1

teaspoon

of McCormick ground black pepper
Instructions
Make the salsa verde combining all ingredients together in the blender and season with a pinch of salt, McCormick ground cumin and McCormick ground black pepper.

Fry the tortillas in a skillet and set aside.

Cook the eggs in a skillet using the tablespoon of water, cover until getting a perfectly poached egg

Place in a dish the fried tortilla, add some of the warm spicy salsa verde and add the poached egg.

Finish garnishing with a cilantro leaf and sprinkle with ground black pepper. Enjoy with a cup of Mexican cafe de olla.
Notes
Cook the sunny side up eggs adding a teaspoon of water for getting a vapor bath, that will allow the eggs to cook perfectly and get a tender yolk finish. It is recommended to use room temperature eggs for better results. The frying of the corn tortilla is optional, you can warm the tortillas on a skillet instead.
But at home, we love salsa verde, made with fresh tomatillos, garlic, cilantro, jalapeños, and seasoned with McCormick® ground cumin and black pepper. Both spices give it a rich smoky flavor, so typical of my Mexican cuisine. The use of the green sauce instead of the salsa roja gives this traditional huevos rancheros a new and delicious flavor twist.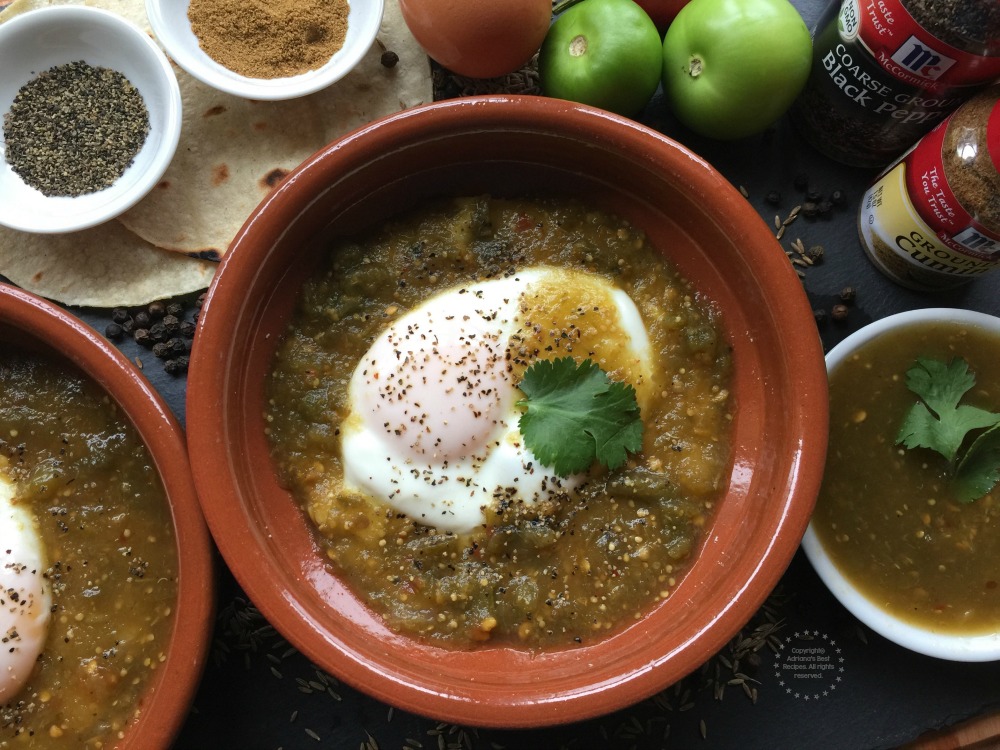 This recipe for green ranchero eggs is excellent for breakfast, brunch, and even for dinner. Because who doesn't love breakfast for dinner. My family loves that concept and many times I prepare for them their favorite breakfast dishes to enjoy at dinner time.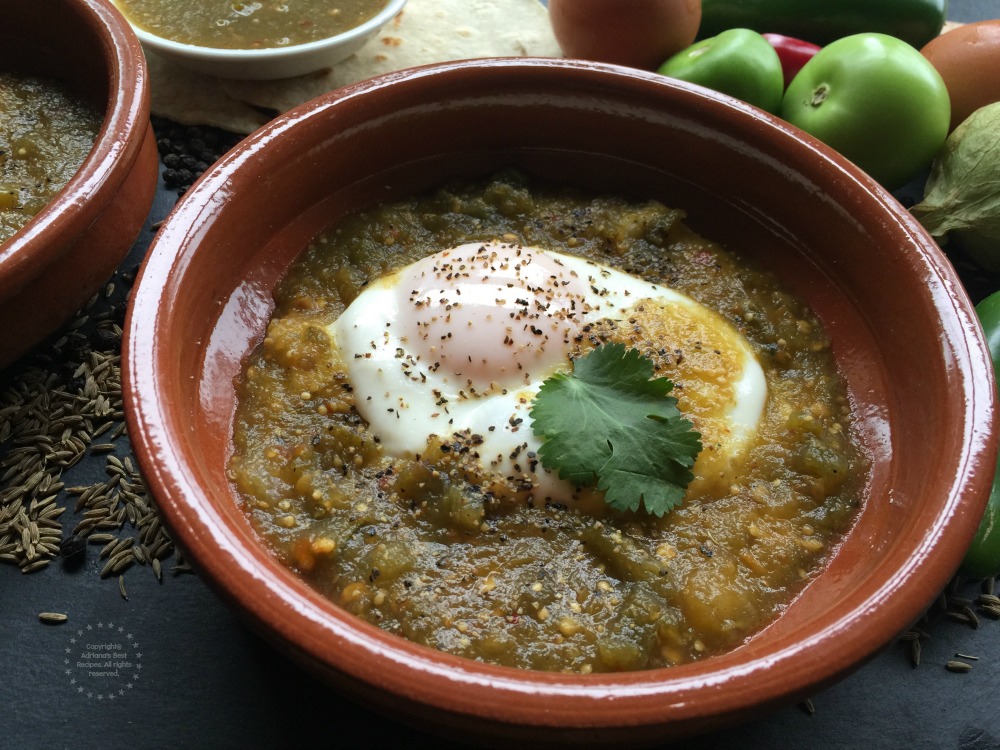 Preparing the ranchero eggs recipe is very simple. The green sauce can be made a day before to save time. This is essential to meet our busy morning schedule. And since the celebration of Mexico's independence is next September 15th why not starting the day enjoying a delicious meal, like this green ranchero eggs. A complete dish to keep you satisfied.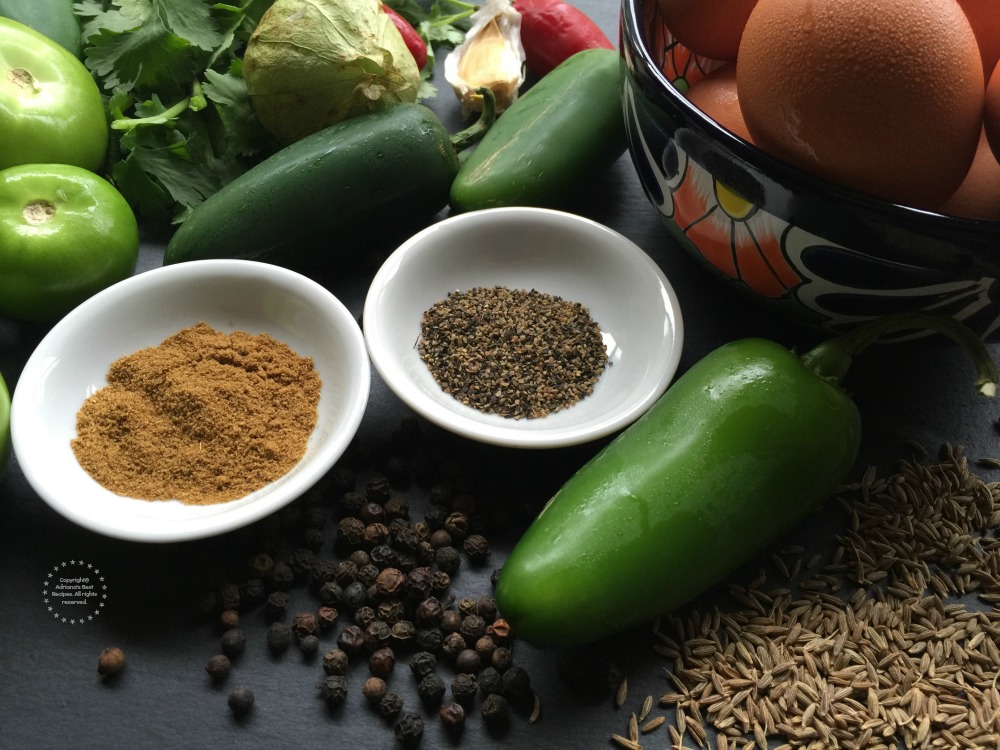 The use of McCormick® spices in my kitchen is a longstanding tradition. I grew up learning to cook with my grandmother. Who always had available in her pantry McCormick® spices. Like cumin, black pepper, oregano and paprika. All delicious and with that special taste of home.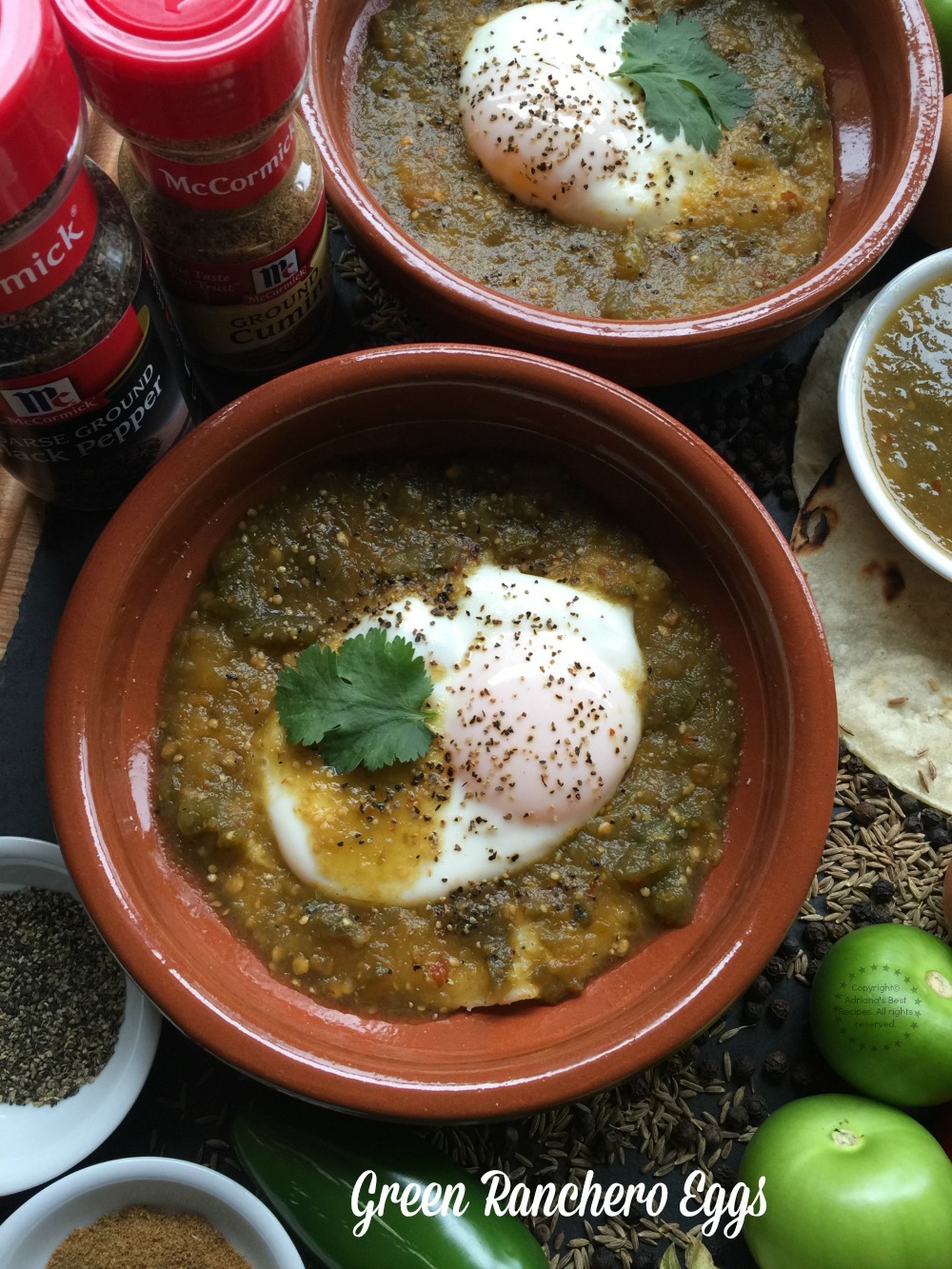 I invite you to discover the world of McCormick® spices connecting with them on their new site http://www.mccormick.com/espanol. There you will find delicious recipes for the holidays and special celebrations, as well as the full range of McCormick® products and cooking tips.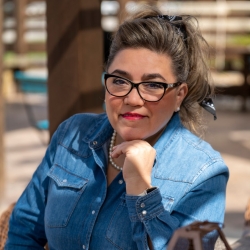 Latest posts by Chef Adriana Martin
(see all)