This post is also available in: Español
This recipe for the Shrimp Diabla dish is part of a sponsored campaign with TABASCO®. However, all opinions expressed are my own.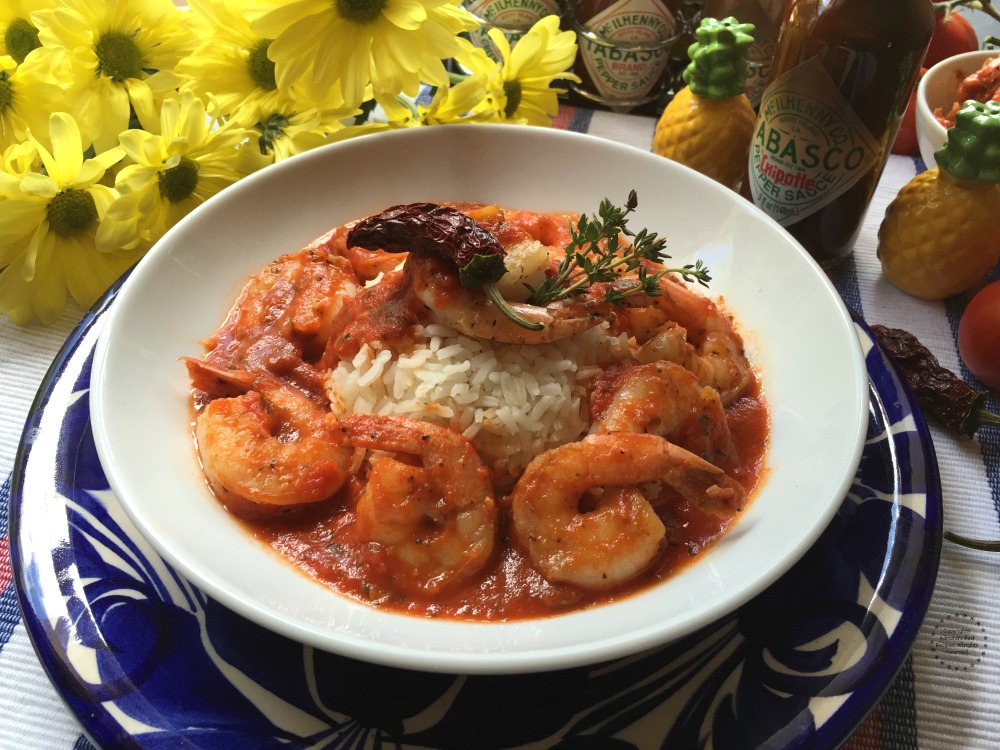 Shrimp Diabla is considered a classic in the Mexican cuisine. This dish is typically served at parties and special occassions because shrimps are somewhat a luxury ingredient that is appropriate for a celebratory dish. And since Hispanic Heritage commemorations start this September 15th going through October 15th,  what a better way to celebrate by preparing this shrimp diabla, with ripen tomato sauce, spices and for that special kick of TABASCO® Chipotle Sauce. The chipotle sauce provides a nice smoky flavor and the perfect amount of heat to this shrimp diabla dish.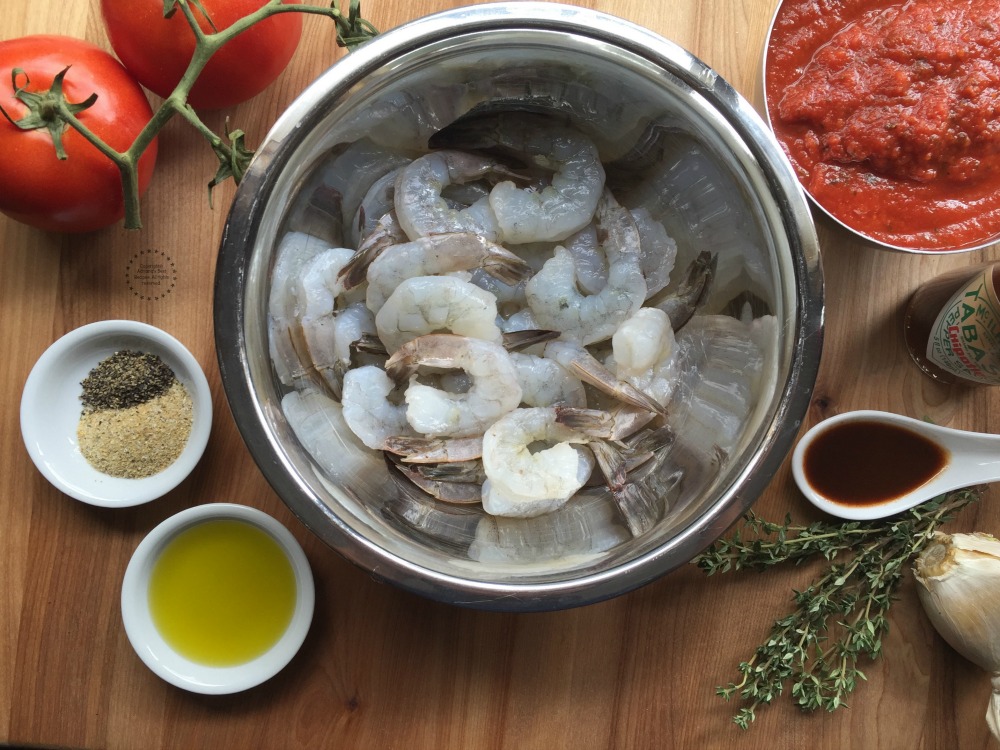 The TABASCO® Chipotle Sauce is also great to use in marinades for meats, like grilled skirt steak and even for spaghetti and meatballs. The whole range of TABASCO® sauces is so versatile and provides the right amount of heat needed to enhance my meals.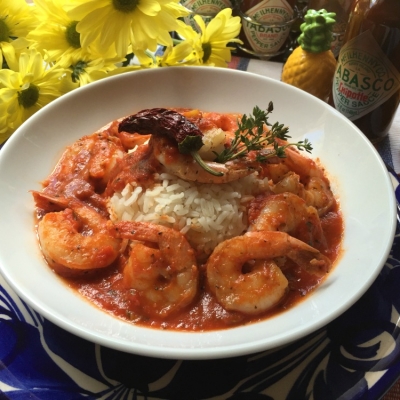 Shrimp Diabla
The shrimp diabla, made with ripen tomato sauce, Mexican spices and TABASCO® Chipotle Sauce. The chipotle sauce provides a nice smoky flavor and the perfect amount of heat to the dish.
Ingredients
1

pound

of cleaned and deveined shrimps

preferably large or jumbo size

1

teaspoon

of sazon latino with cumin, salt and oregano

1

teaspoon

of ground black pepper

1

tablespoon

of olive oil

1

garlic clove chopped

1

sprig

of fresh thyme

2

cans

of tomato puree

2

tablespoons

of TABASCO® Chipotle sauce

4

cups

of cooked white rice
Instructions
Season the shrimps with some drops of olive oil and the seasonings.

In a skillet grill the shrimps until getting the pink flavor. Doing this first to avoid overcooking the shrimps.

For the diabla sauce place a saucepan in the stove and add the olive oil, then sauté the garlic and add the fresh thyme. Pour the tomato sauce and add the TABASCO® Chipotle sauce. Combine well. You can add some salt but not too much.

Finally when the sauce is done fold the shrimps and cover them well.

Serve the shrimps on a bed of white rice and enjoy.
And now that the fall is to start I invite to experiment on new dishes and try different creative pairings using the TABASCO® sauce of your choice to make your Hispanic Heritage month celebrations even more special. A good way to start is by trying this zesty shrimp recipe. The name sounds complicated but it is so easy to make and hassle free.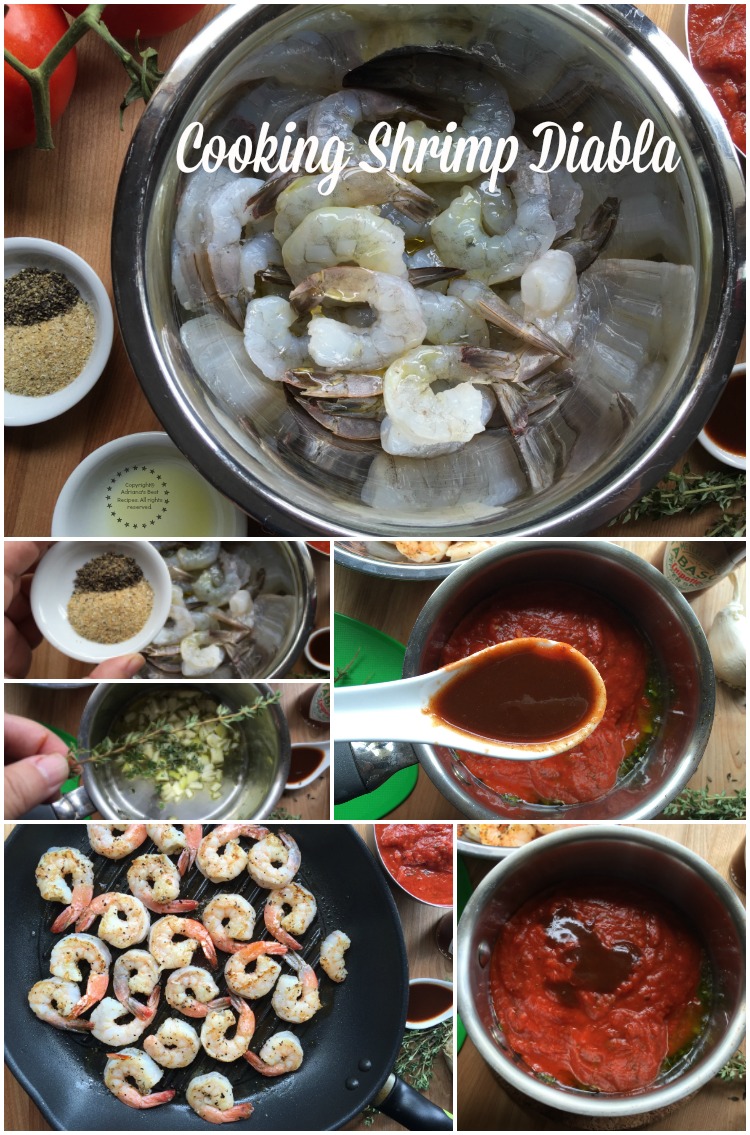 Once you cook it and serve it to your family everyone will ask for seconds and to have this dish often in the regular weekly menu. It is one of those dinner dishes that looks fancy and special but it is not complicated to prepare.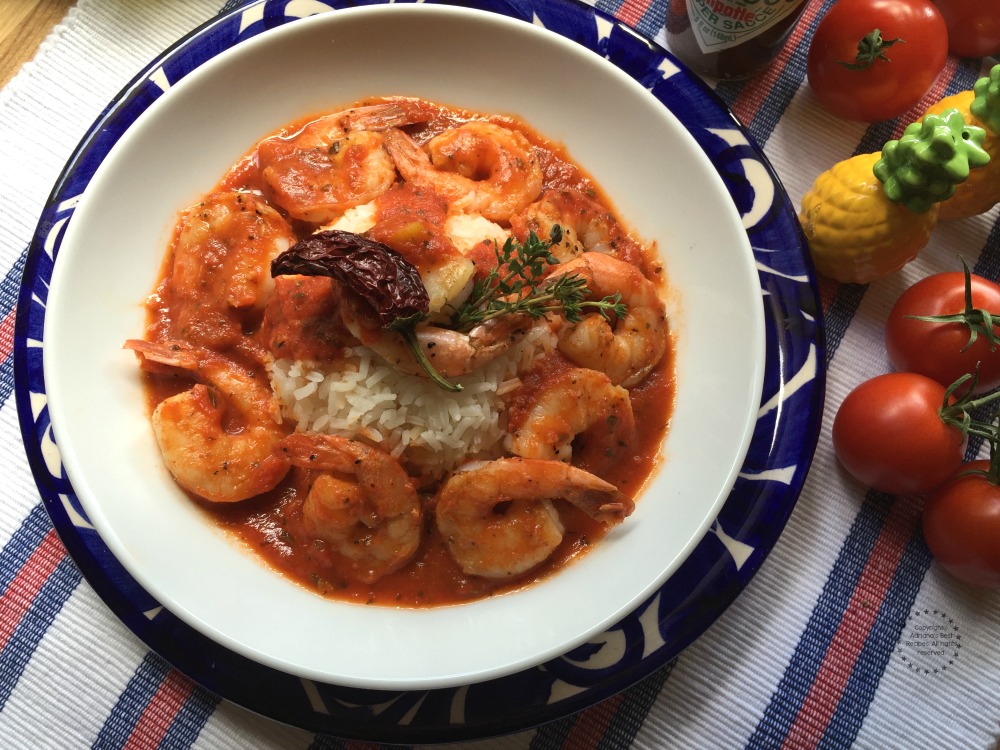 You just need fresh shrimps, preferably jumbo size and those that come already clean and deveined. Good quality tomato sauce, cumin, olive oil, fresh thyme, garlic and TABASCO® Chipotle sauce. And for serving, fluffy long grain white rice which pairs perfectly with the shrimps.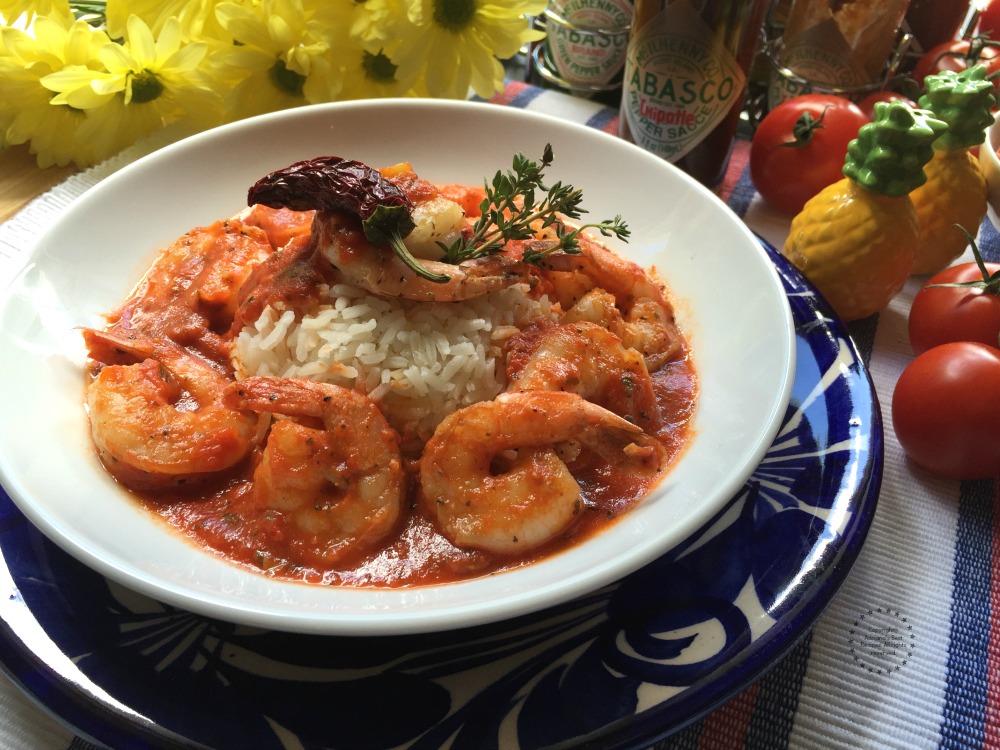 Now that you have the scoop on how to make this delicious shrimp diabla recipe let's celebrate Hispanic Heritage month and Mexico's independence day this September 15th. Let's recognize Hispanic and Latino American heritage and culture by preparing hispanic dishes that embrace our colors, aromas and flavors.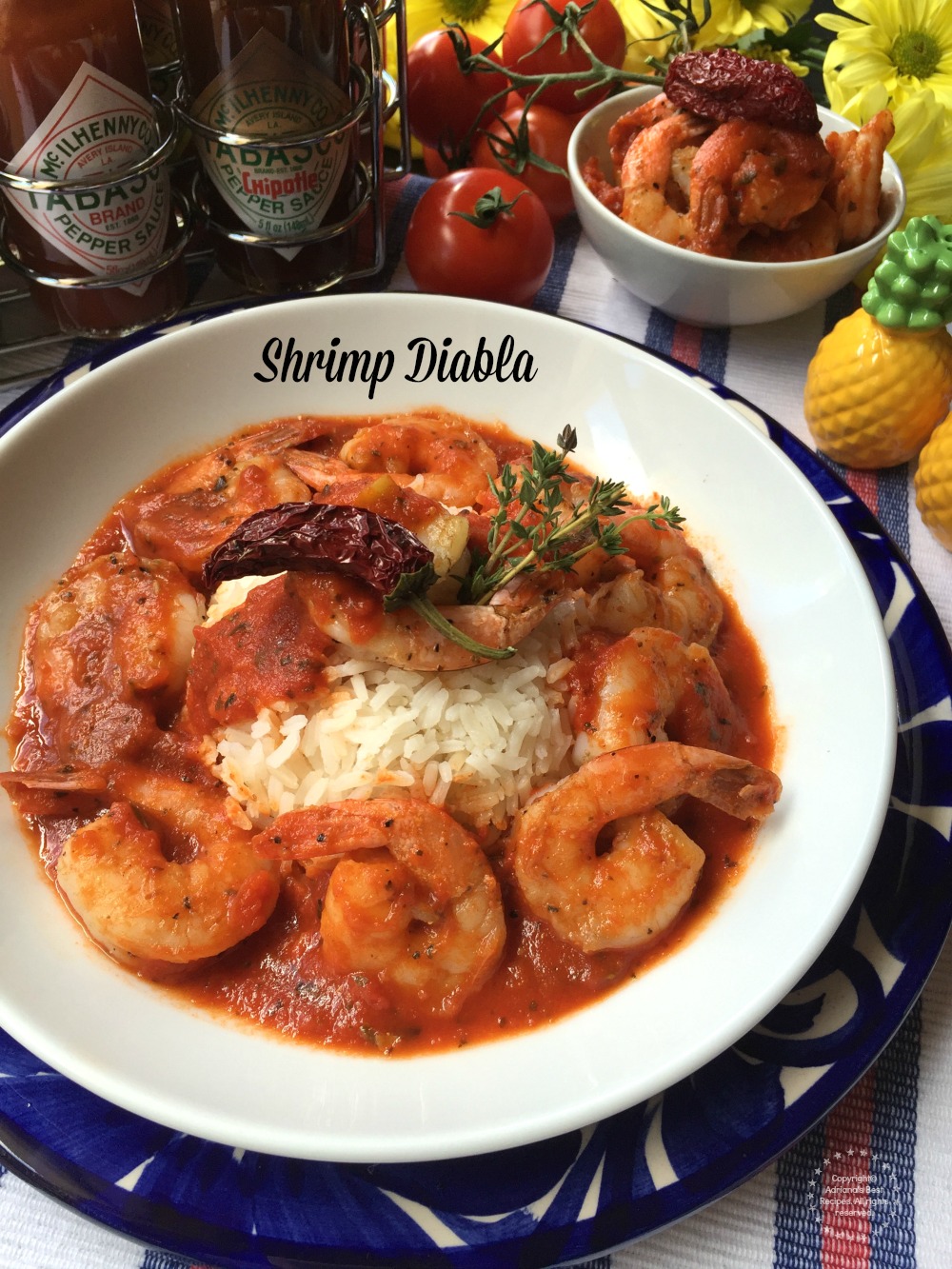 Follow TABASCO® on Facebook, Instagram, Pinterest and Twitter. And get the scoop on creative recipes and fun ways to add more sabor to your meals.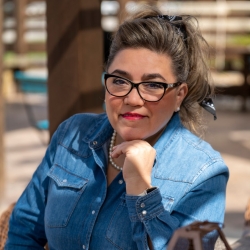 Latest posts by Chef Adriana Martin
(see all)