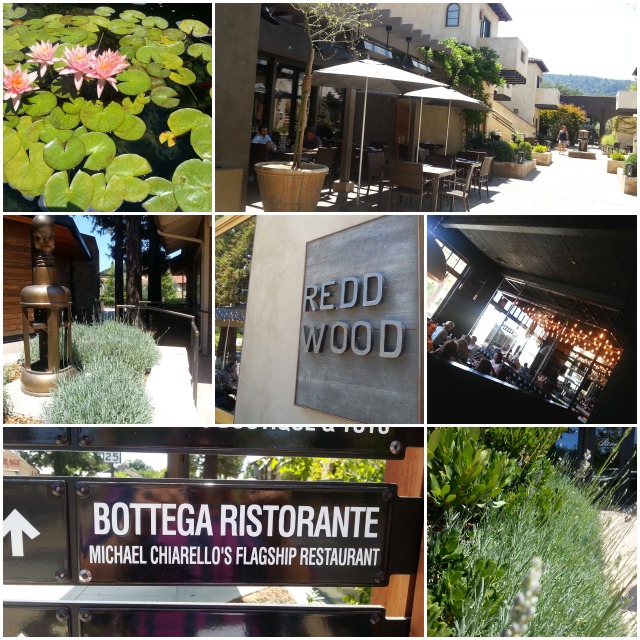 Last month I had the chance to visit Northern California as part of the TASTE 14 Food Tour organized by Best Food Facts, and one of the best meals I had was at Redd Wood Restaurant. Located near Napa in an area called Yountville this restaurant is neighbor to Michael Chiarello's Bottega Ristorante Napa Valley. When I arrived it was like a dream come true. You might think she's just exaggerating but for me being lover of good food and wine was like arriving to the promised land. The weather was hot though beautiful, the plaza where these restaurants are located is surrounded by lavender plants and beautiful settings even aquatic flowers, so beautiful and at the same time so simple. I guess I am a simple gal but having real simple things makes me very happy.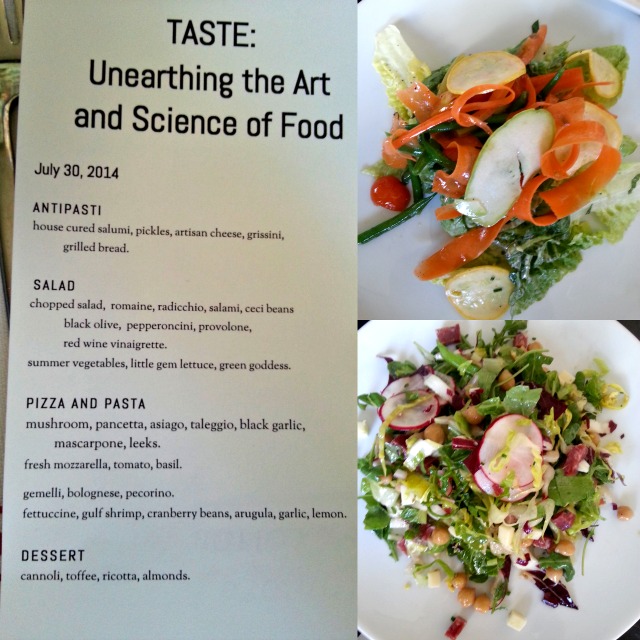 Redd Wood is owned by Chef Richard Reddington who was inspired by the Italian flavors to put together a stylist but laid back restaurant that offers Italian cuisine dishes using locally sourced ingredients including the fruits that are grown at KJ Orchards, a family owned orchard that distributes their bounty among the most important eateries in California and I had the pleasure to meet with the owner the day before my visit to Redd Wood.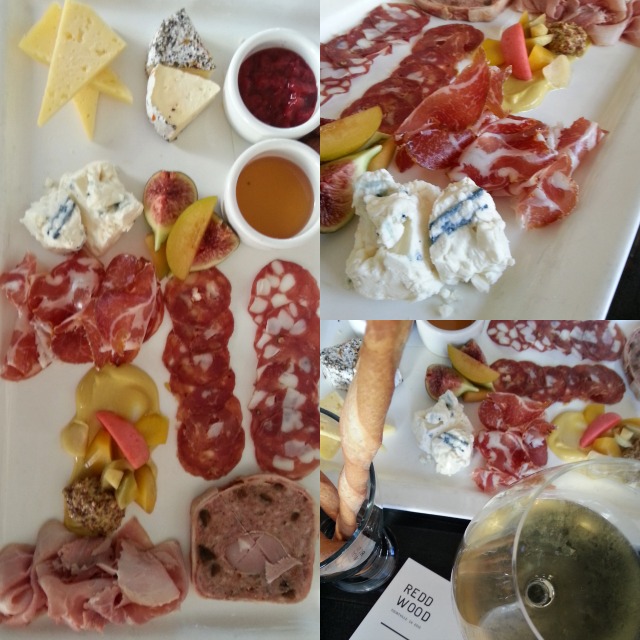 The feast at Redd Wood started with a plate of in-house charcuterie, which by the way is one of their specialties. This plate had the perfect balance of salty and sweet and paired with a crisp Chardonnay wine from a local Napa winery.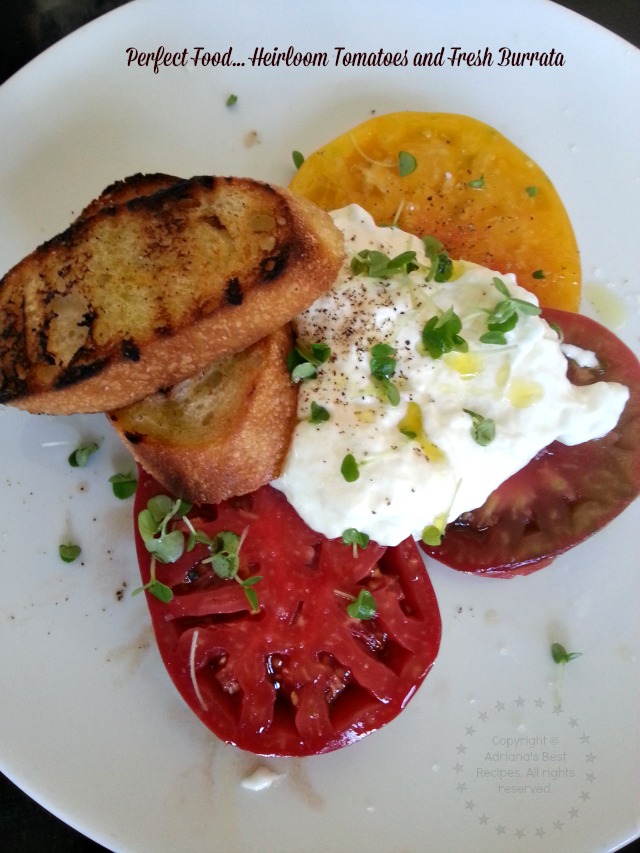 Then the Chef kindly sent us a plate with heirloom tomatoes from the region topped with house made burrata and perfect crostini making a divine bite. If I loved burrata before this one for me was the best I have tasted, so fresh and creamy.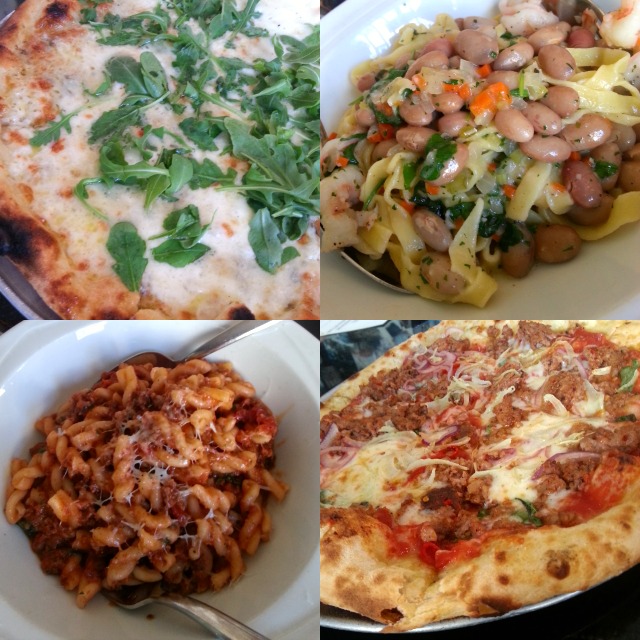 The specialty at Redd Wood are handmade pastas and pizzas done on a wood oven. We tasted the mushroom with pancetta, asiago, taleggio, black garlic, mascarpone pizza along with the classic margherita with mozzarella, tomatoes and fresh basil. Followed by gemelli bolognese pecorino pasta and shrimp fettuccine with beans. This fettuccini you might think with beans… well these beans gave a very nice texture to the bite so from now on adding beans to my pasta, so good!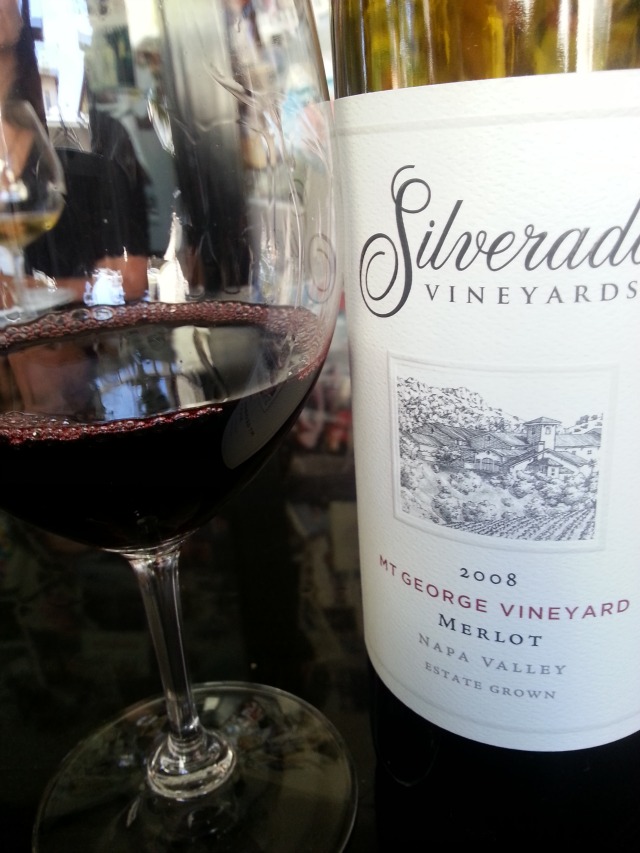 All of this paired with a Silverado Vineyards 2008 Merlot from Napa Valley. The wine selection at Redd Wood is fantastic, goes perfect with their menu and celebrates local Napa Valley Wines which were delicious.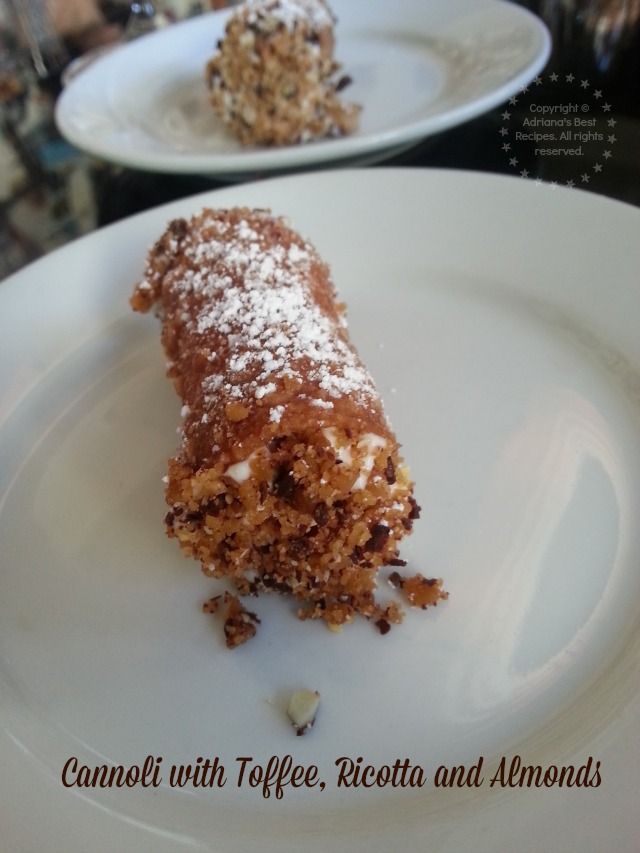 And to end the meal  Cannoli with toffee, ricotta and almonds, the best cannoli I have ever tasted. When in Yountville or Napa you need to lunch at Redd Wood great atmosphere and experience.
Bravo!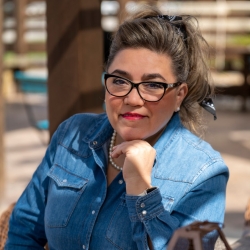 Latest posts by Chef Adriana Martin
(see all)