This post is also available in: Español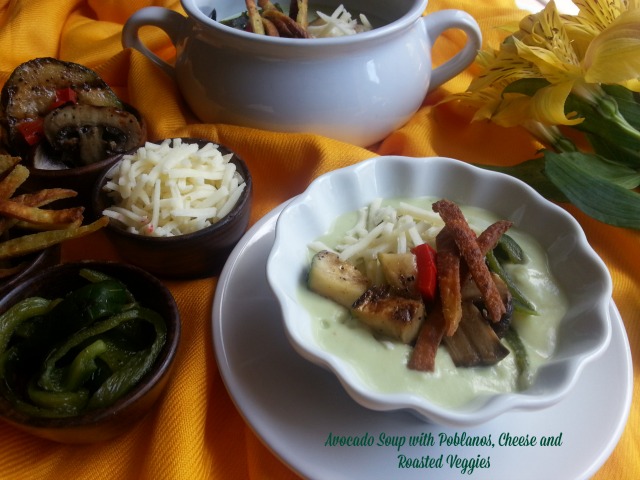 September is Hispanic Heritage month and there is nothing better than celebrating with delicious recipes and embracing our Latino culture using local and seasonal ingredients. That is why over at Amigas de Comida Kraft I have published a delicious soup recipe with Fall flavors, avocado and KRAFT Shredded Pepper Jack Cheese with a TOUCH OF PHILADELPHIA. The inspiration behind this recipe is the calabacitas dish my mom was used to cook for us. This cheesy calabacitas had the spiciness of the poblanos and were served on a cheese cream broth. A homey recipe with the warmth of my mom's kitchen.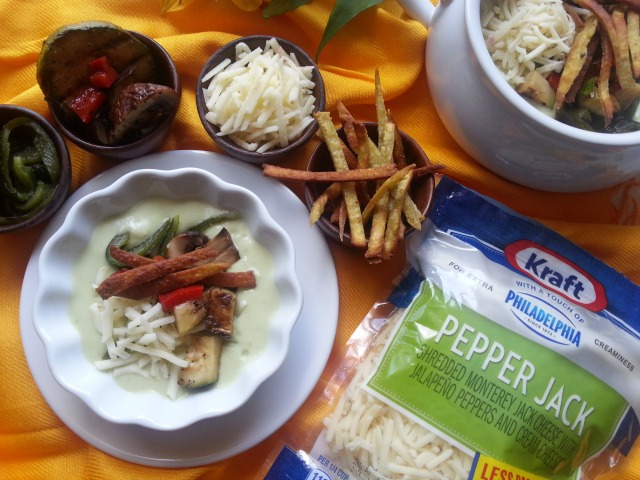 This soup I have transformed and have included other ingredients to make it my own and now is my own family's favorite, because who doesn't love avocados and KRAFT cheeses combined with grilled zucchini, portabella mushrooms, peppers and poblano rajas. Topped with shredded cheese and crunchy corn tortilla strips. See my recipe at Amigas de Comida Kraft.
This soup is most definitely a wonderful option for any dinner or lunch, it is luscious and so flavorful. The different textures are so pleasing to the palate that is difficult not to enjoy this soup that screams home. Poblanos, calabacitas and avocados are a Mexican cuisine favorites, Many dishes are created using these seasonal ingredients that now you can find easily at your local supermarket.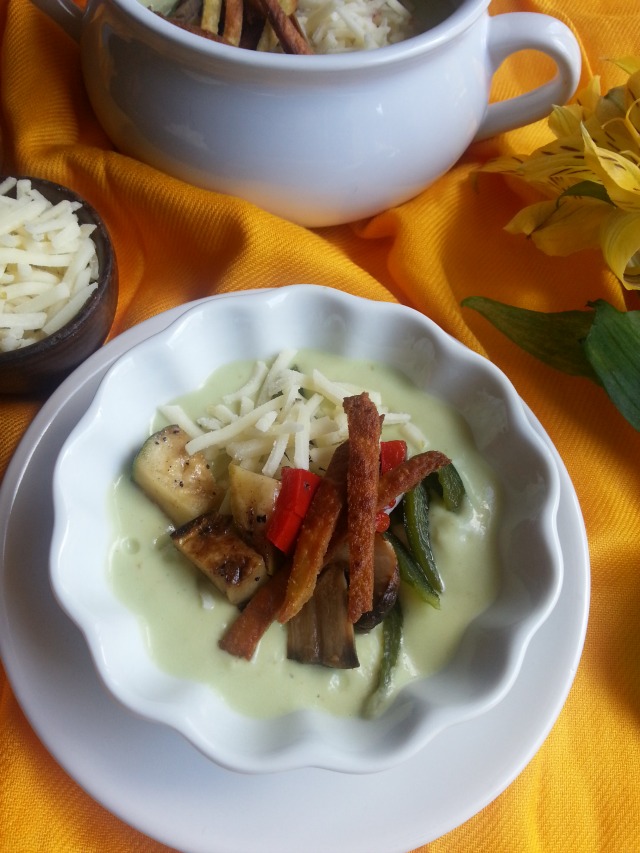 Hispanic Heritage celebrations starts mid September and goes through October 15, having handy recipes like this to teach our children about this Latino celebration is important since food connects us to our roots and culture. And on September 16 is National Avocado Month in my repertoire I have many recipes that embrace avocados like this fresh guacamole, Hass avocado cream soup, not to mention an avocado margarita and avocado salad with heirloom tomatoes.
I invite you to prepare this soup and celebrate with us Hispanic Heritage and upcoming National Avocado Month, happy eats!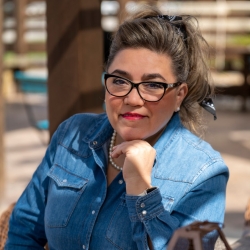 Latest posts by Chef Adriana Martin
(see all)