This post is also available in: Español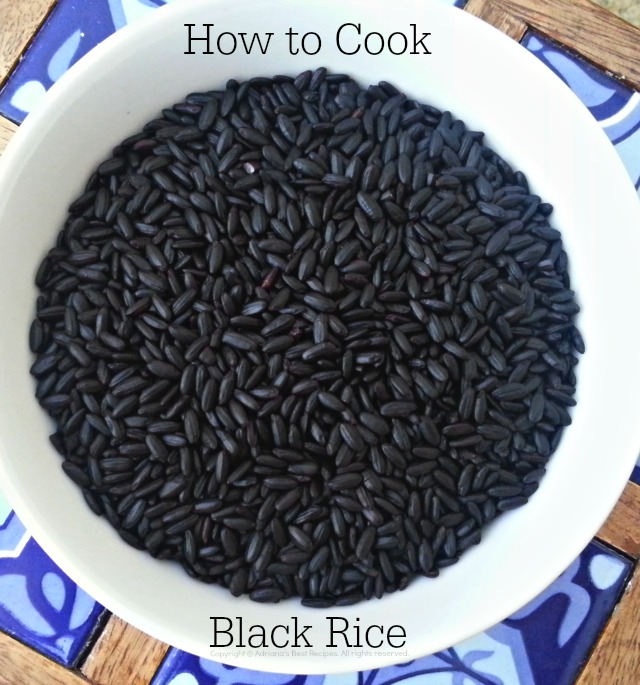 I recently discovered Black Rice and it isn't black because of squid or octopus ink. The color of this rice is natural and comes from the anthocyanin, a natural flavonoid pigment that gives purple, red or violet color to plants and flowers. This rice is also known as purple rice or forbidden rice and has nutritional benefits since it is high in antioxidants, vitamin E and iron.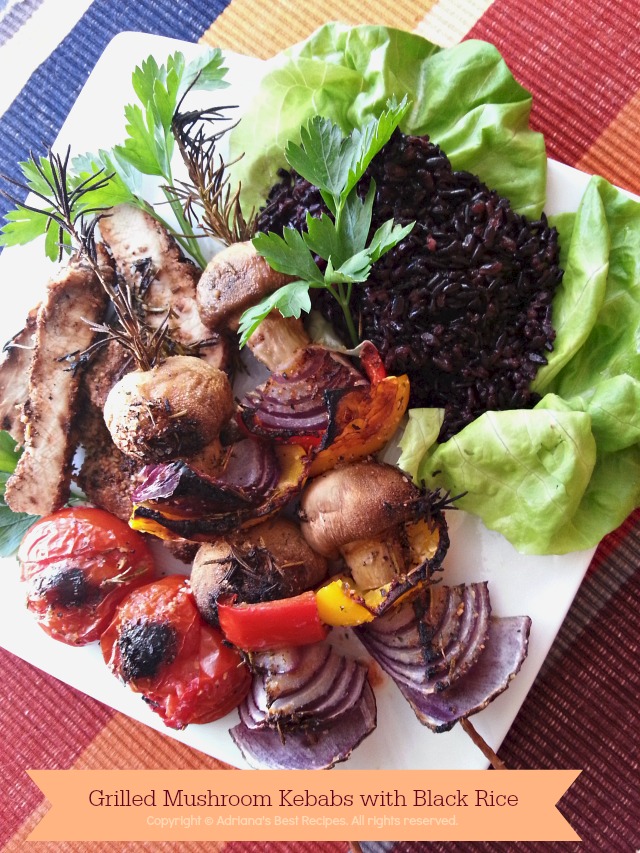 The flavor of the rice is smoky and delicious, it is a bit al dente, this is, it is firm to the bite after cooking. Goes very well as a side for several dishes like the Mexican Bowl with roasted veggies and mushrooms or the grilled mushrooms kebabs. This black rice is high in fiber like brown rice and very easy to prepare many dishes. I also learned this rice can be transformed into flour to use for gluten free breads. The cooking of the black rice is same procedure used for cooking white rice just needs a bit more of water and a bit more of time to cook but is all worth it because it is yummy, so let's cook!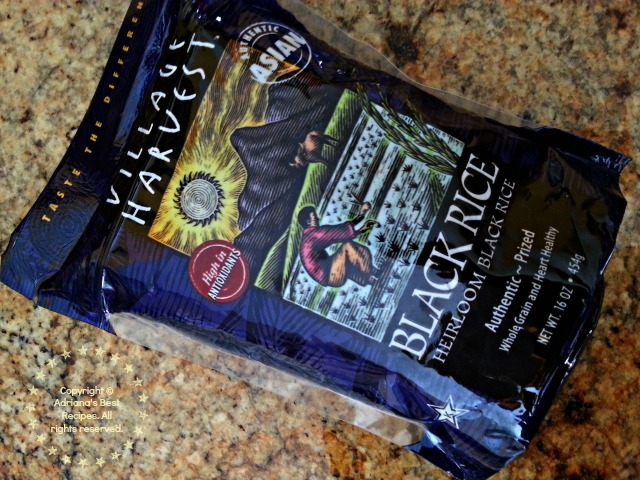 INGREDIENTS
2 cups of black rice
2 garlic cloves
1 teaspoon of olive oil
1 teaspoon of sea salt
3 cups of water
Preparation time: 45 minutes. Serves  6-8 portions. Cost per serving is less than $1.00. You will need a rice pot with a lid and measuring cups.
Place  the pot on the stove, add the oil and the garlic, saute and add the salt and the black rice. Finally add the water and cook covered for 40 minutes. When ready fluff with a fork and the rice will be ready to serve.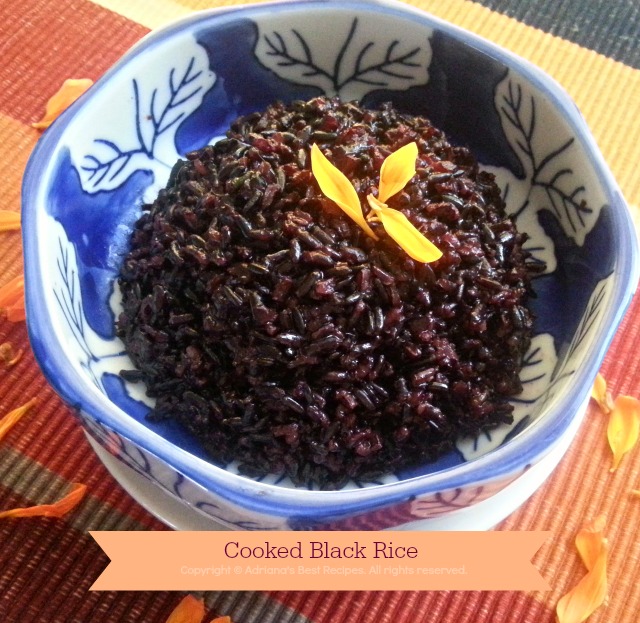 Black rice is a good option while incorporating new ingredients for special diets like diabetic diet or low carb ingredients. In our Latino culture for us rice is very important we eat it all the time so for a diabetic or a person looking to lower carb intake exchanging white rice with black rice is a nice option that offers full flavor and great texture. It isn't rare that in ancient times in China this black rice was served to emperors, and now in modern times we can bring it to our family table as a healthy replacement for white rice. I invite you to try this ingredient I am sure you will become fan like me!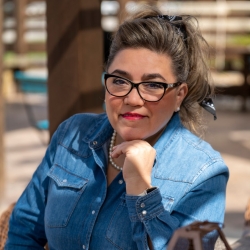 Latest posts by Chef Adriana Martin
(see all)