This post is also available in: Español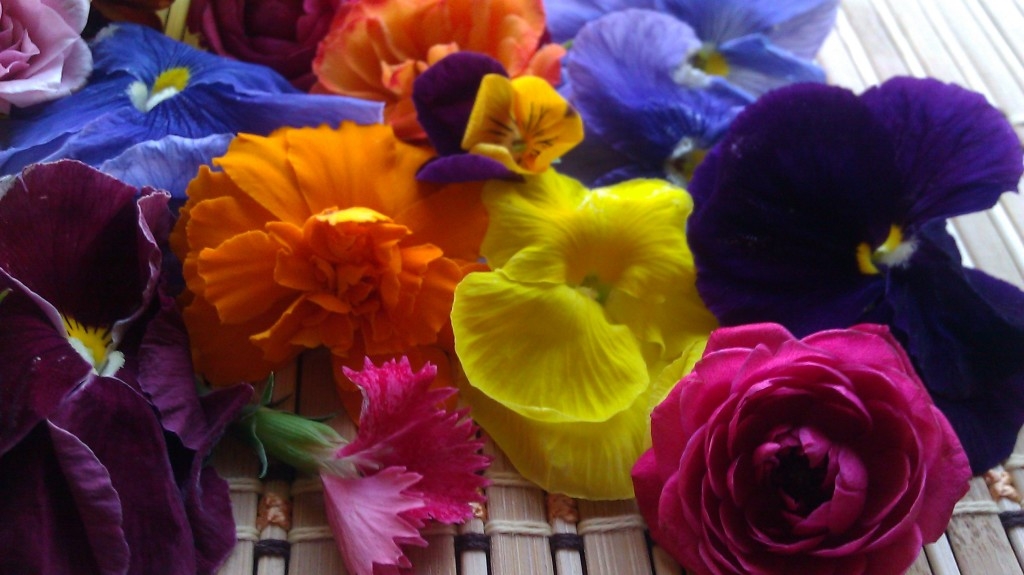 I love gardening and many of the plants I grow can incorporate into my cooking, like tomatoes, onions, garlic, jalapeno chiles, roses, lavender, basil, strawberries, guava, grapes, thyme, sage, cilantro, marigolds and chives.
Many of these plants grow flowers that can be used as a garnish but also to add perfume and flavor. Cooking with flowers is no mystery is it elegant and a nice surprise.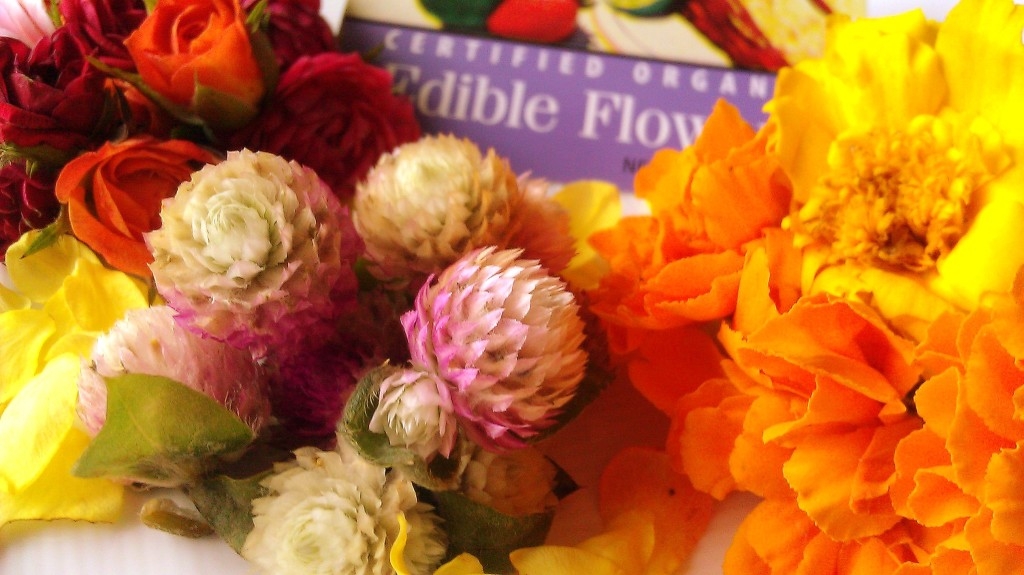 Who doesn't like a good looking plate? Thus not all flowers are edible; here is a list of the most common ones that you can use, Lavender, Citrus Marigolds, Old fashion Rose petals, Violas, Pansies, Hibiscus, Basil flowers, Sage purple flowers, Onion flowers, Chive blossoms, Violas and Pansies, Johnny-Jump-Ups, and Zucchini flowers.
With flowers you can create syrups to use for infusions and cooking sauces, add to salads and pastas and even to your meats. Who doesn't remember that famous recipe of quails with rose petals sauce from the movie "Like Water for Chocolate" (Como Agua para Chocolate) a tempting dish evoking love.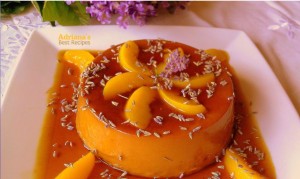 Cooking with flowers is easy just make sure to use the correct flowers depending the dish you are cooking, flowers should compliment the flavors, some flower varieties include tasty flowers and others have a bitter taste. I recommend always taste your ingredients to ensure a good tasting dish.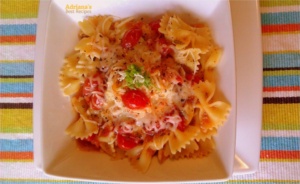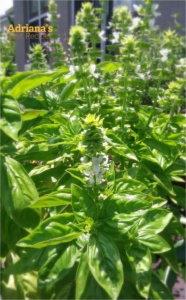 Want to add flowers to your salad, here is an idea to flower up a traditional Italian salad use romaine lettuce, tomatoes in the vine cut in slices, onion slices, cucumbers, basil leaves, black olives. Place nicely in a salad plate, drizzle with your favorite Italian dressing and garnish with basil and onion flowers. Or why not a delicious and aromatic farfalle pasta with tomato sauce and basil flowers.
Why not try a violet lemonade. Use Violas, Pansies, and Johnny-Jump-Ups grind flowers in a food processor with honey and water, this will create a divine violet syrup that you can add to your ice cold lemonade.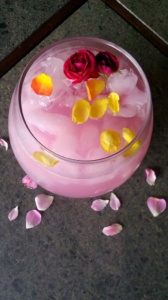 Feeling fancy  a Rose petal cocktail is perfect idea for weddings and romantic gatherings, using vodka and rose petal syrup. For the syrup you will need antique roses, those that have a fragrant smell, grind roses in the food processor with sugar and some water, and decorate with a rose petal or organic roses. Just remember do not drink and drive.
You can add roses to your ice cream, looks beautiful and makes a simple dessert look astonishing!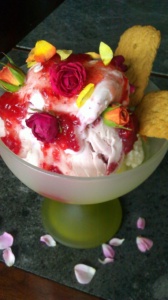 Flower up your cooking, bring the garden to your kitchen!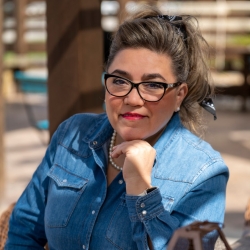 Latest posts by Chef Adriana Martin
(see all)