This post is also available in: Español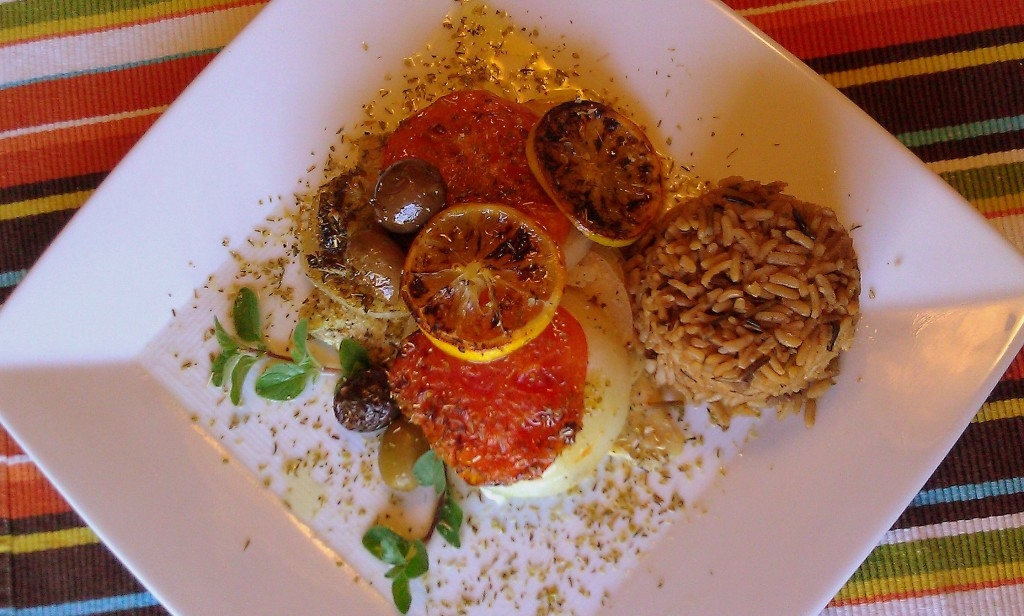 Fresh cod have found is very easy to cook and also tasty that is why today I'm sharing this easy recipe on the "7 Weeks of Lenten Recipe series".
INGREDIENTS
4 fresh cod fillets
2 roma tomatoes cut in rounds
1 yellow lemon cut in rounds
1 cup of black kalamata olives
1 tablespoon of oregano
1/3 cup of yellow lemon juice
Olive oil
Salt and pepper
Sprigs of fresh oregano
Preparation time: 45 minutes. Serves 4 guests. Approximate cost per person $3.00 depending on local ingredients market price. You will need a rectangular Pyrex and aluminum foil.
Cover the bottom of the rectangular Pyrex with aluminum foil enough to make a pouch. Place the cod fillets and drizzle with olive oil, salt, oregano, salt and pepper. Then layer the fish with rest of ingredients. Drizzle a little olive oil, more salt and pepper, lemon juice, add the olives and cover with another piece of aluminum foil to close the pouch. Cook in the oven at 420 F for 30 minutes. Serve with a side of wild rice and garnish with fresh oregano sprigs. This recipe is very easy and healthy. You can replace cod for other fish like Mahi Mahi, Sea Bass, Snapper, and or Salmon.
Happy week!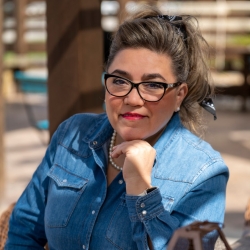 Latest posts by Chef Adriana Martin
(see all)