This post is also available in: Español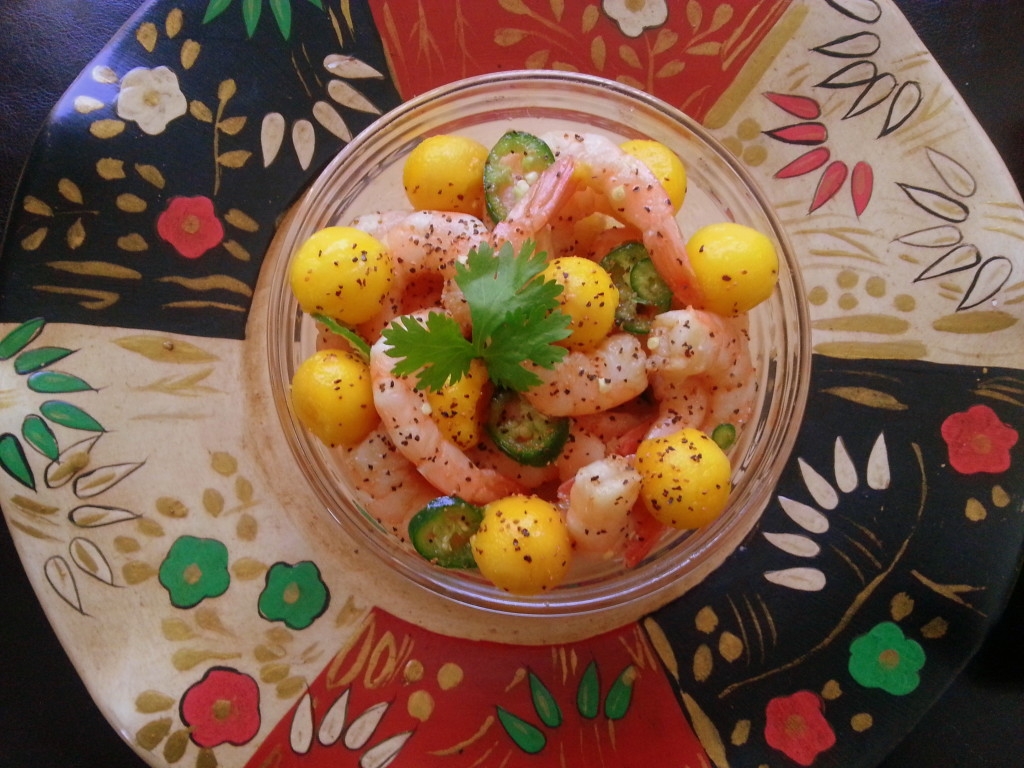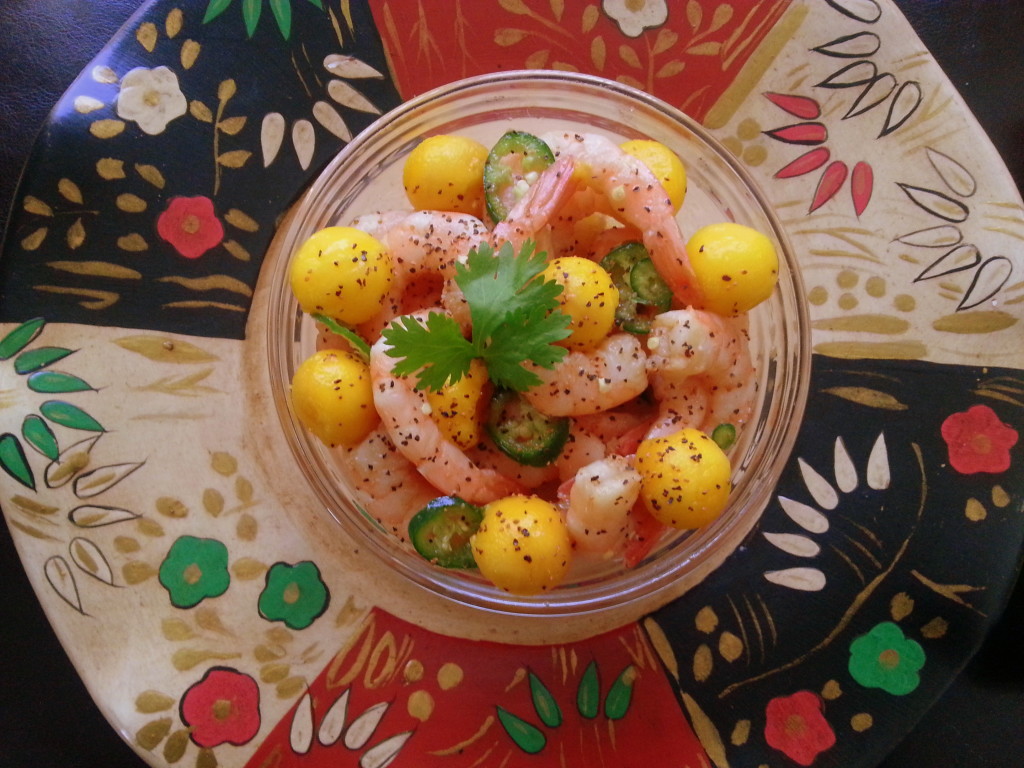 Ceviche has been one of those appetizers that have been my family favorites since childhood and I have used those flavors of the traditional ceviche as an inspiration to create this UMAMI Shrimp Ceviche. But you might be wondering what is ceviche. The word can be spelled "cebiche", "ceviche", or "seviche" depending on the country and what is means is "pickling"; ceviche is the method used to cook fish meat in vinegar, lemon or lime juices.
For us Latin Americans ceviche is a very serious thing we all have our own staple and spice combinations and we all claim we have the best tasting recipe of all. In Mexico this dish is famous especially in the coastal towns where there is bounty of fresh fish and ceviche can be as diverse as the variety of fish and shellfish that is available locally in each beach town.
Traditional Mexican ceviche recipe uses fresh white raw fish which is marinated in citrus juices until naturally cooked with the juices of the lime and the cumin and then for texture other components such as onion, cilantro, serrano chiles and avocado are added to make the perfect bite. Conch, abalone and shrimp are also very common ingredients for this dish. When preparing ceviche make sure to use the freshest seafood available if decided to use them raw.
The inspiration behind this dish is the traditional flavors of the original Mexican ceviche but combining sweet, salty, sour and bitter flavors that translate into what it is known as "umami" and the best way to achieve this flavor profile is by using Kikkoman Ponzu Lime Sauce. Let's cook!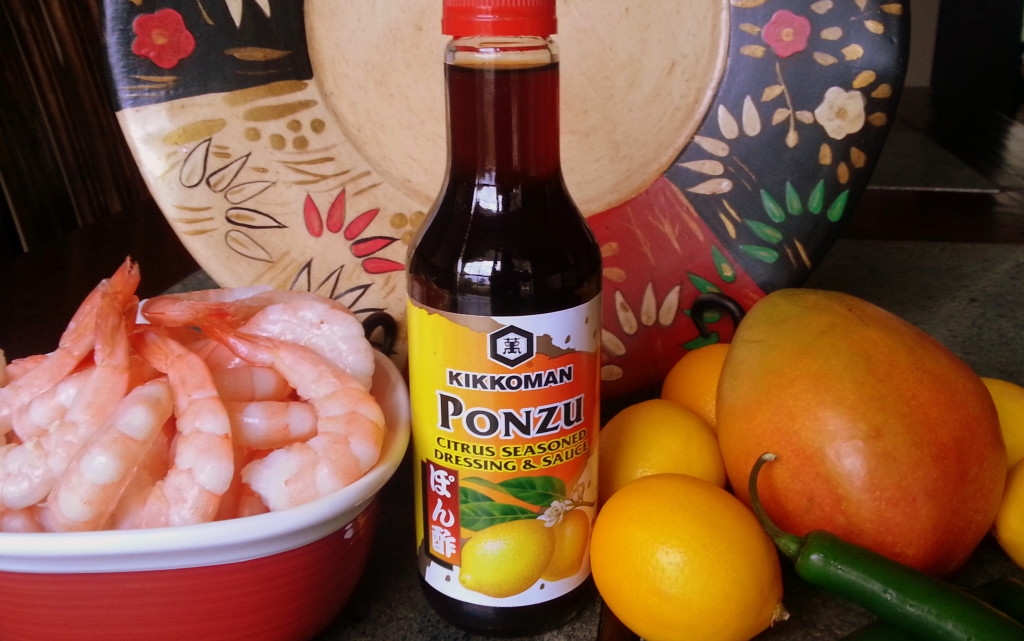 INGREDIENTS
1 pound of peeled, cooked and deveined medium size shrimp
2 cups of mango pearls
1/2 cup of meyer lemon juice
1/3 cup of Kikkoman Ponzu Lime Sauce
1 fresh serrano pepper cut in rounds
1/2 teaspoon of black and cayenne peppers
Preparation time: 30 minutes. Serves 4-6 guests. Approximate cost per person $2.00 depending on local market price. You will need a melon baller utensil for making fruit balls, a cutting board, a mixing bowl and a sharp knife.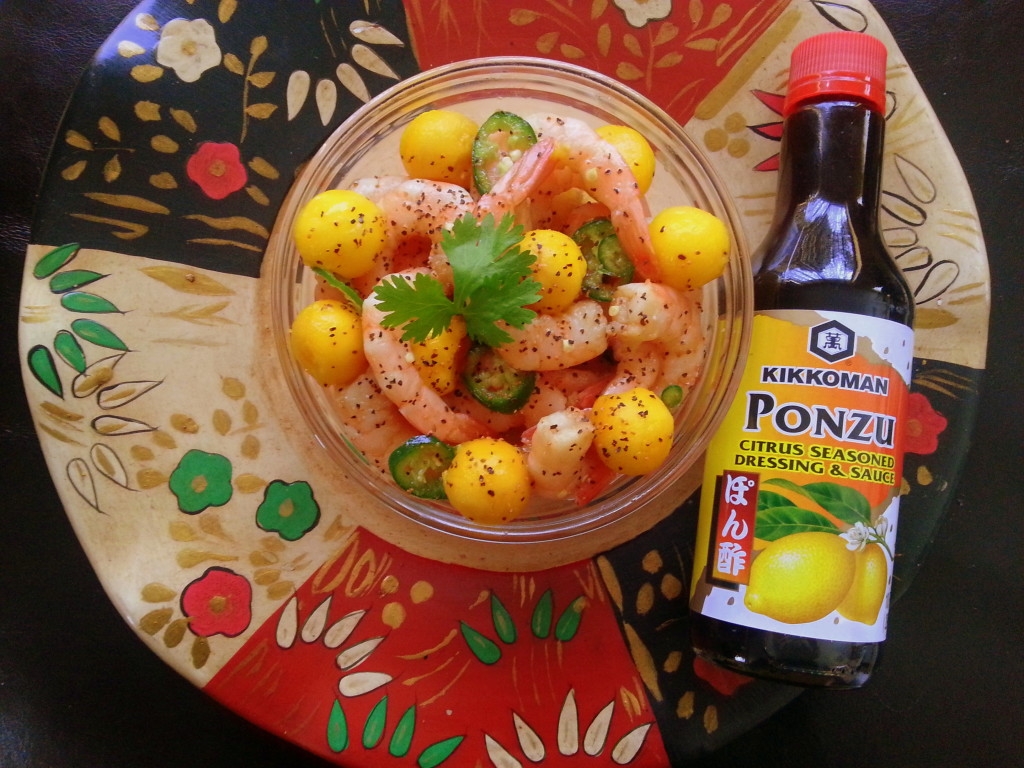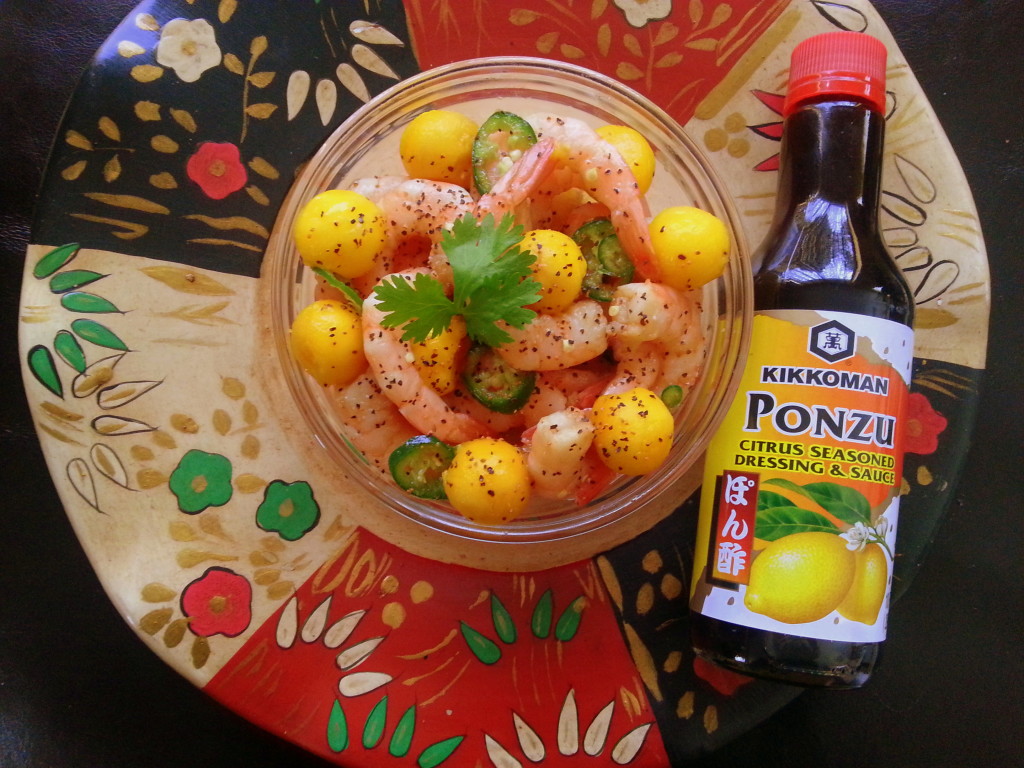 Clean your shrimps and cook them on salty boiling water for 5 minutes maximum, then temper them in an ice bath inside a bowl to stop the cooking process. Shrimps cook very fast if overcooked those will be rubbery make sure to cook until getting that characteristic pink color. For the marinade, combine the lime juice and the Kikkoman Ponzu Lime Sauce. In a mixing bowl add the shrimp, pour the marinade, cover and refrigerate for 15-20 minutes to allow the flavors to develop. Cut the mangoes in halves and using the melon baller cut fruit balls and set aside. When ready to serve add the mango pearls to the ceviche shrimp and combine well, decorate with serrano pepper slices and serve with corn chips. After the first bite you will know what "umami" means and how Kikkoman sauce can be the flavor kikker upper of your dishes #KikkomanSabor.
Enjoy!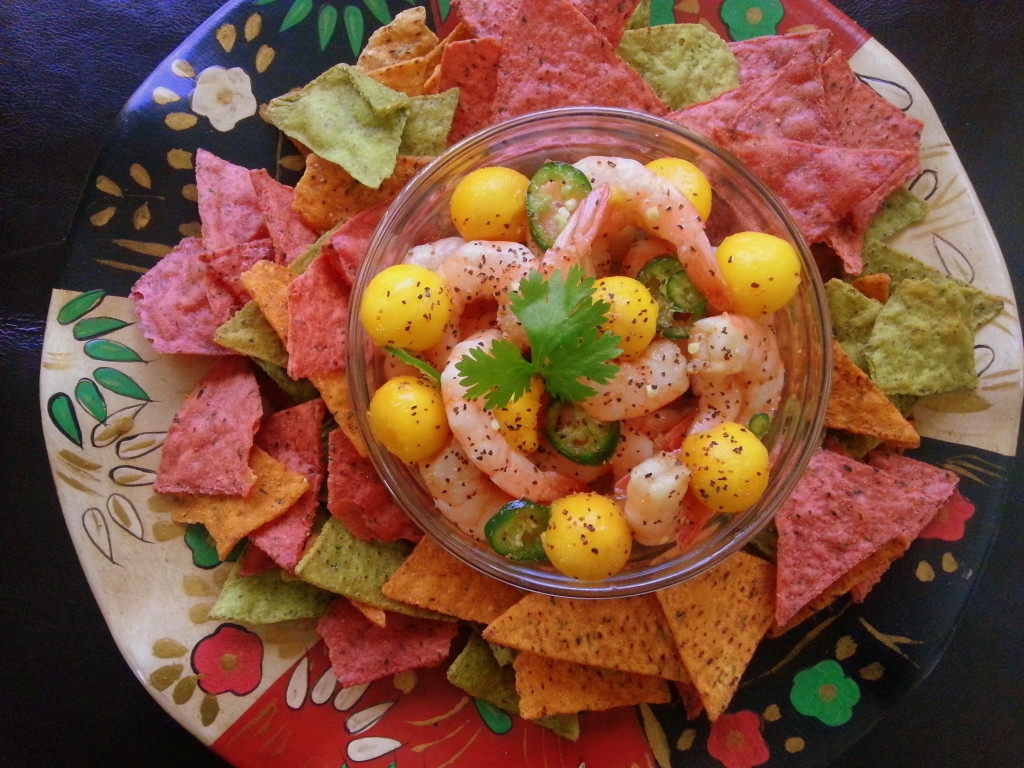 This story and recipe were developed in collaboration with Latina Bloggers Connect and Kikkoman for the #KikkomanSabor campaign however, all opinions expressed are my own.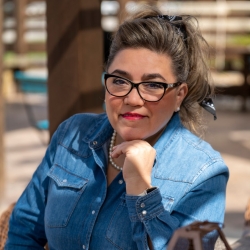 Latest posts by Chef Adriana Martin
(see all)