This post is also available in: Español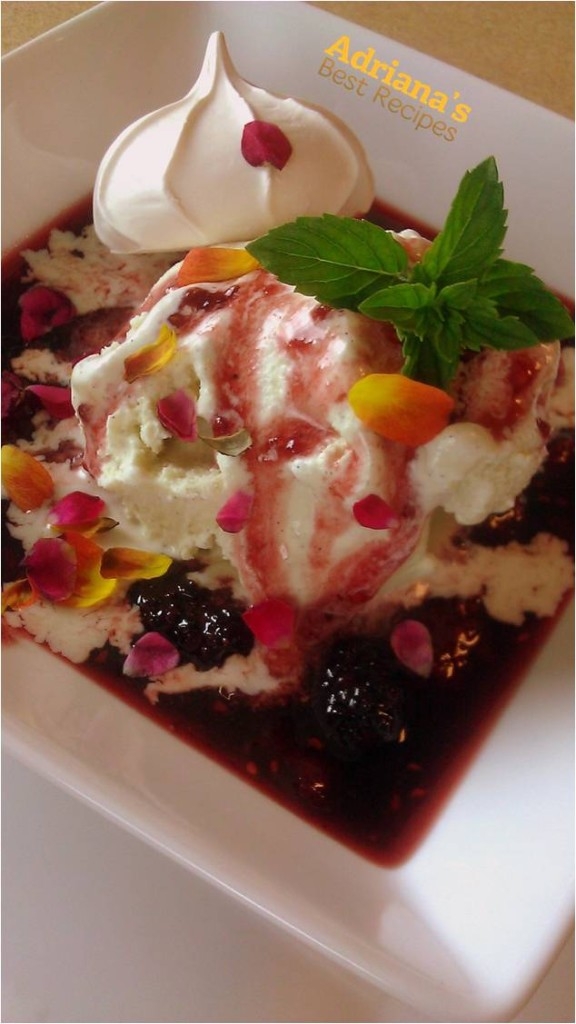 When entertaining at home I like to have desserts that are easy to make and using ingredients that are in season, that is why today I want to share with you the perfect dessert recipe that could suit any party and special celebration, here the ingredients your will need…
INGREDIENTS
For the Raspberry and Blackberry sauce:
1 pint of fresh raspberries
1/2 pint of blackberries
1 cup of sugar on the raw
1 cup of raspberry liquor
For the plating:
Store bought Meringues
Mint florets and rose petals for garnishing
1 pint of good quality vanilla bean ice cream like Haagen-Dazs
Preparation time: 10 minutes, serves 4-6 guests. Cost $1.25 per person depending on local market ingredients cost. You will need an ice cream scoop, spoons, small pot, wooden spoon and serving bowls. See video for preparation details:
This is my favorite recipe to serve a no hassle easy dessert to end the meal in a special way, certainly a dessert suited for a princess or two!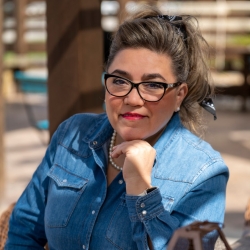 Latest posts by Chef Adriana Martin
(see all)