This post is also available in: Español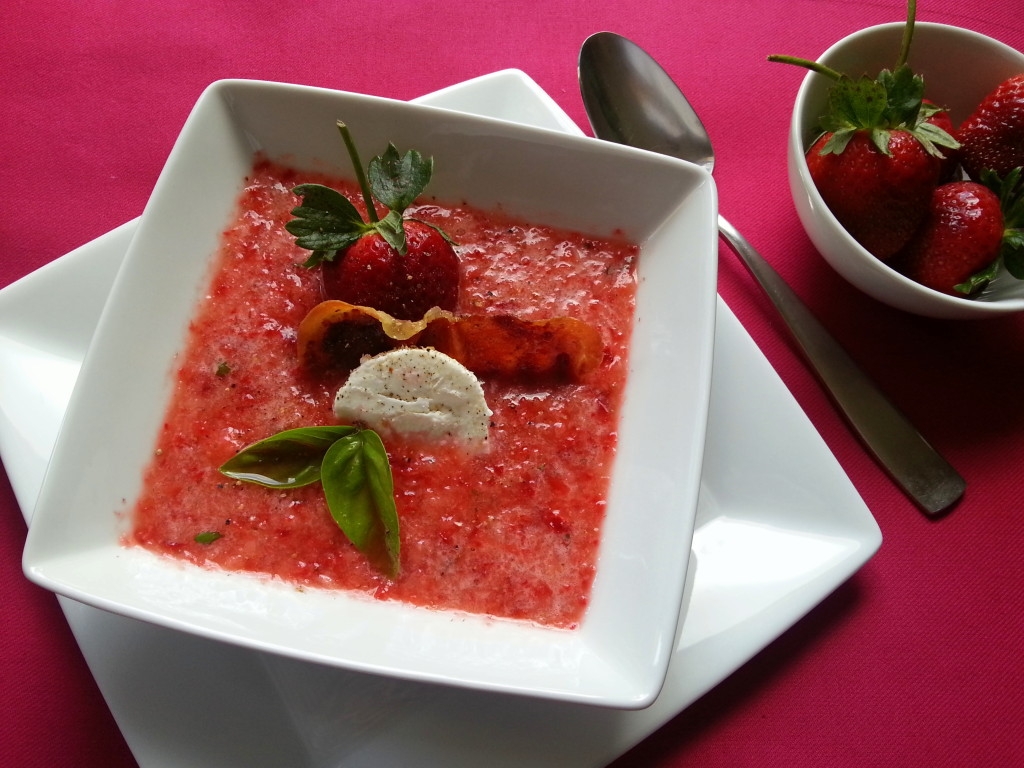 Strawberries are such a beautiful and sexy fruit, and recently had the chance to pick my own organic strawberries at Wish Farms in Duette, FL and came up with this idea that is great for special gatherings. Chilled soups are sophisticated and provide that unexpected surprise when entertaining that is why today wanted to share with you a version of sweet and salty soup that I'm sure you will love.
INGREDIENTS
2 pints of fresh organic strawberries
3 cups of orange juice
1/2 cup of fresh basil
4 slices of  fresh goat cheese
4 slices of crunchy grilled prosciutto
1 bunch of fresh basil leaves
Salt and pepper
 Preparation time: 15 minutes, serves 4-6 guests. Cost per person $2.00 depending on local ingredients cost. You will need a blender.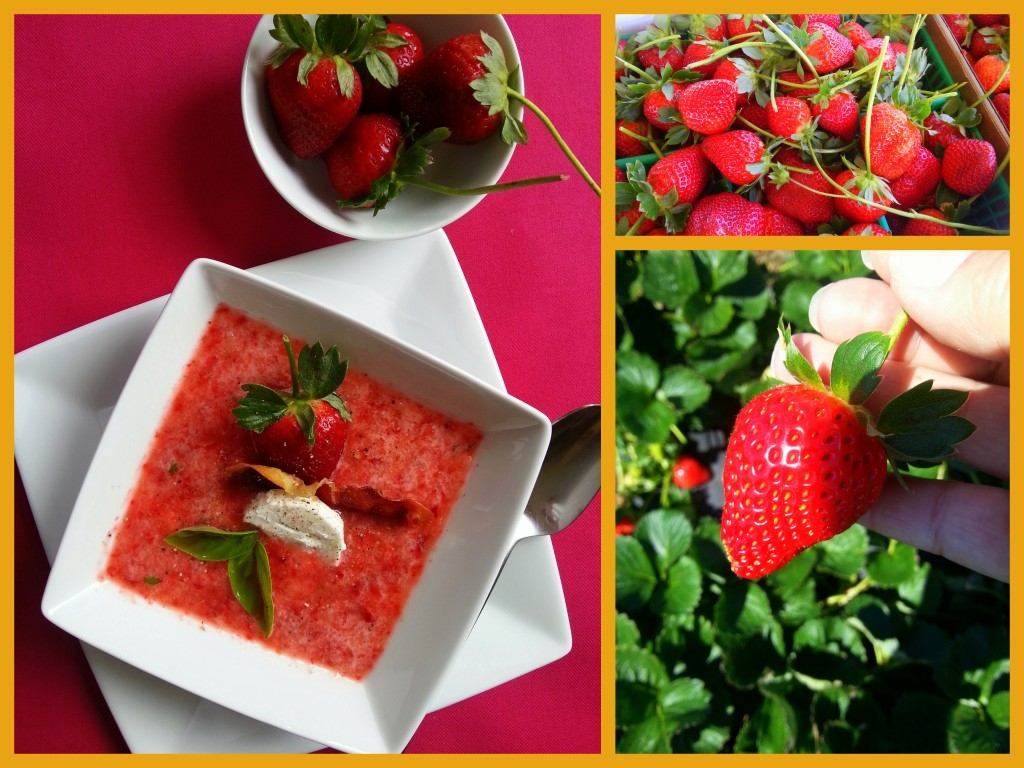 Clean the strawberries and place them inside the blender along with the basil and the orange juice and blend for few seconds, condiment with salt and black pepper, serve on a bowl and garnish with a slice of goat cheese, fresh basil leaves, and a slice of crispy prosciutto. To grill the prosciutto use a baking sheet and your oven on high, when golden brown the crispy strips will be ready to enjoy. This soup is very nice addition for any menu, if desired a vegan or vegetarian option do not serve with the ham or prosciutto.
Happy eating!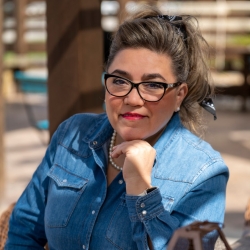 Latest posts by Chef Adriana Martin
(see all)