This post is also available in: Español
This recipe for the Arabian Tacos is part of a sponsored collaboration with Smithfield and DiMe Media. However, all opinions expressed are my own.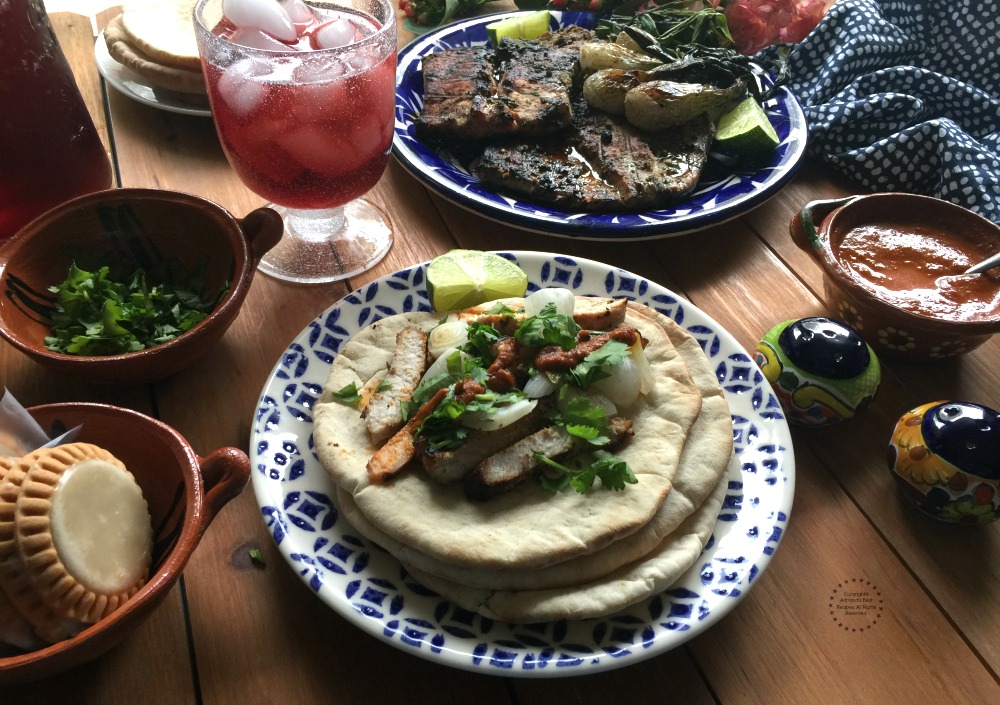 Few weeks ago I visited the beautiful city of Puebla where I first tried the famous Arabian Tacos or Tacos Arabes. In Mexico there is a large middle eastern community. Many immigrant families from the Middle East chose Mexico as their home many years ago. And they brought with them their traditions, flavors and culinary culture.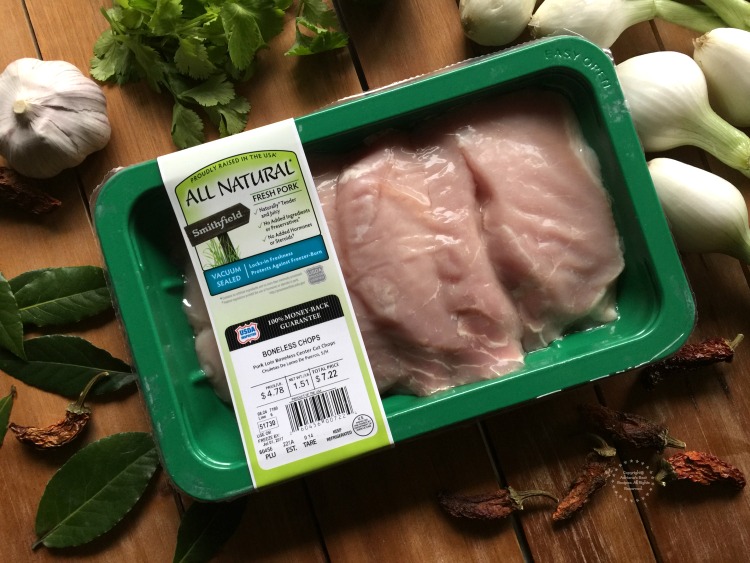 The  or also known in Mexico as "El Trompo" is the grilling technique for cooking meats on a vertical charcoal grill. This technique was brought from the Middle East and has become a tradition in Mexico. With this grilling technique taqueros in Mexico City cook the famous tacos al pastor, a delight that we all Mexicans raised in DF treasure.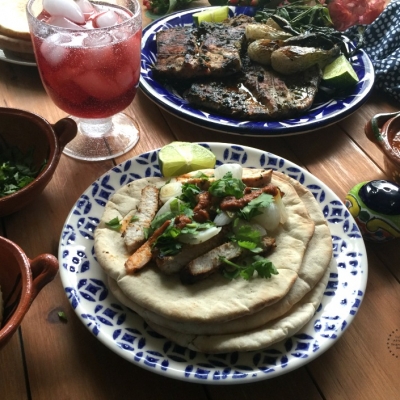 Arabian Tacos or Tacos Arabes
The Arabian tacos are the fast food par excellence in the city of Puebla. Made with pork meat marinated in spices, olive oil and lemon juice. And served on freshly baked pita bread.
Ingredients
1

Smithfield All Natural Boneless Pork Chops

4 pork chops butterflied

1/2

cup

lime juice

1/2

cup

olive oil

4

garlic cloves

3

sprigs of fresh thyme

3

fresh bay leafs

1

tablespoon

cumin

1

tablespoon

Mexican oregano

1

bunch of fresh cilantro

3

bunches of grilling onions

seasoned with salt, pepper and cooking oil

12

pita breads

1

cup

homemade chipotle sauce
Instructions
Smithfield All Natural Boneless Pork Chops butterflied to get a thinner cut. Combine the olive oil with the lime juice and the spices. Add this to the pork and marinade covered inside the fridge for one hour or longer if desired.

Prepare the charcoal grill and when ready take the pork chops out of the fridge and add the cilantro. Cook the pork chops on both sides.

Season the grilling onions with salt, pepper and cooking oil and add to the grill along with the pork. When ready take out of the grill and let the onions and the meat rest before slicing.

Slice the onions and the pork chops and warm the pita bread on the grill. Stuff each pita bread with the pork, the onions, add few drops of lime juice, cilantro and homemade chipotle sauce.

Enjoy the Arabian tacos with agua fresca and end the meal with traditional Santa Clara cookies to get the real Poblano cuisine experience.
Notes
This Arabian tacos are inspired in the original recipe for tacos arabes from Puebla with few adjustments to be able to cook the meat in a charcoal grill instead of a shawarma or "trompo".
Middle eastern food is characterized by the use of the shawarma to grill meats using direct fire. And pairing the grilled meats with garnishes and side dishes prepared with fresh ingredients. As well as serving freshly baked pita bread.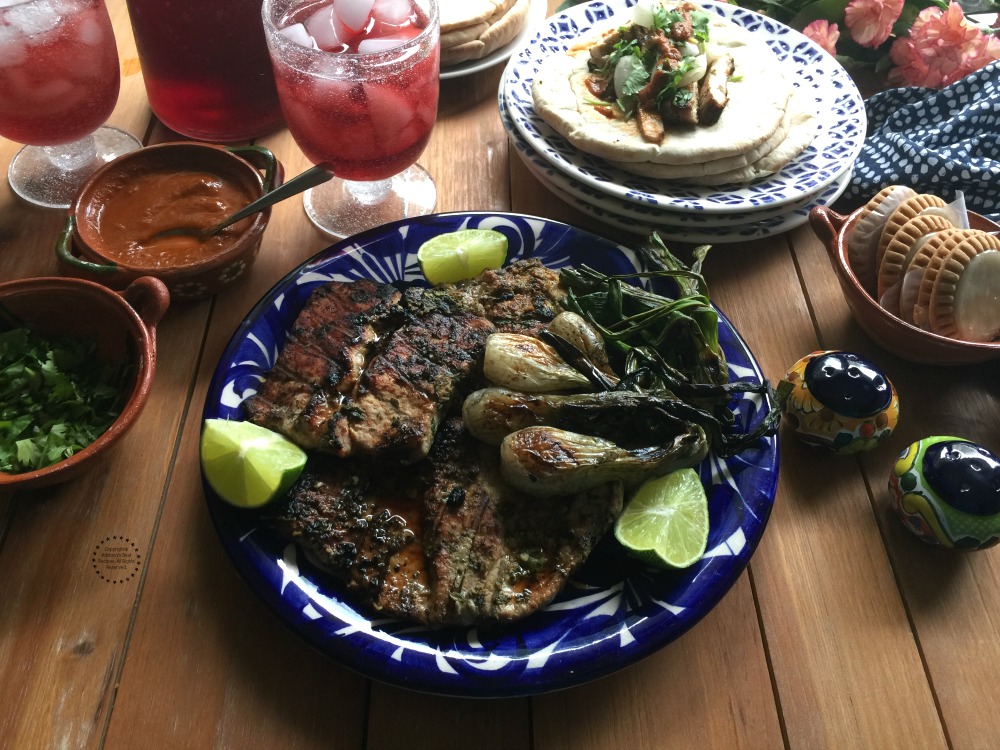 Arabian tacos are the fast food par excellence in the city of Puebla. Puebla's taqueros take great care in this important job of preparing the best taco arabe in the city. And they are proud of their creations.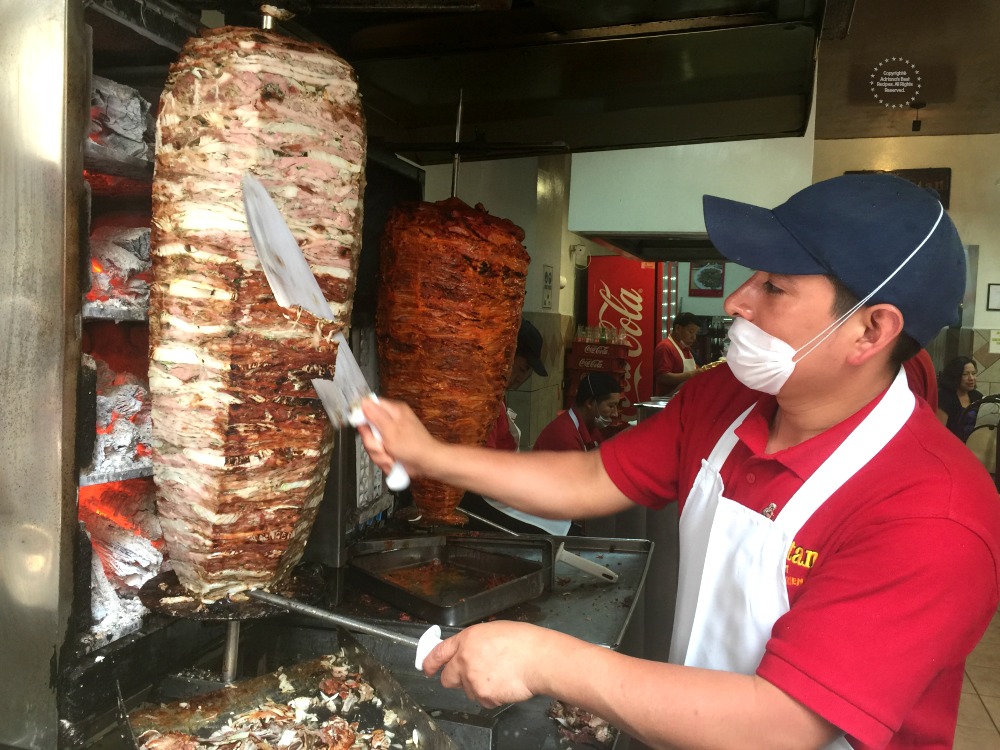 Arabian tacos are made with thin pork steaks that have been marinated in lemon juice, garlic, thyme, oregano, bay leaf, olive oil, fresh cilantro and salt. To then be inserted into the shawarma alternating with thick slices of white onion. Then the trompo or shawarma is placed in the vertical charcoal grill and cooked for several hours.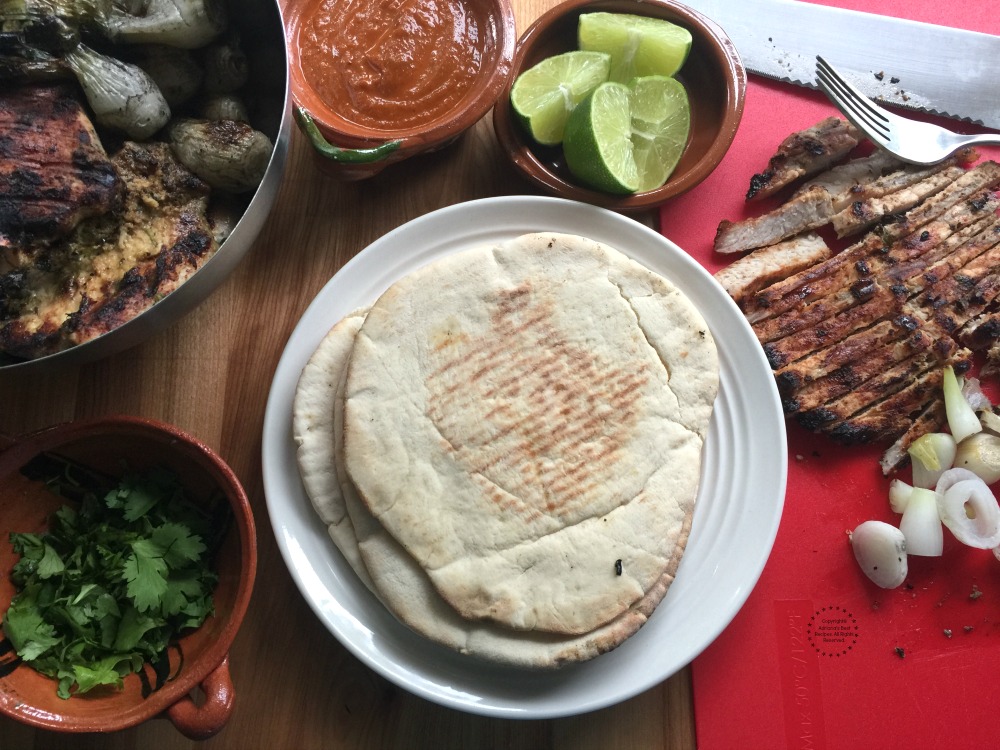 For serving the tacos, the taquero cuts thin slices of the cooked pork, which are served on a warm pita bread and drizzled with a traditional chipotle sauce made with dried chipotle peppers, vinegar and spices.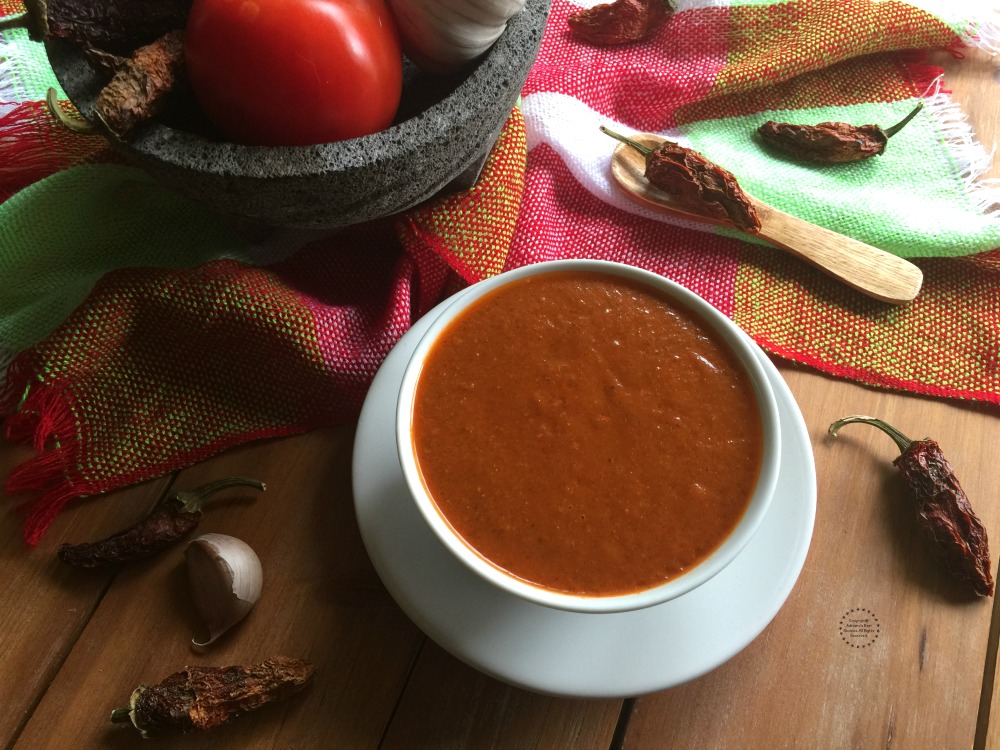 The Arabian Tacos are simple but full of flavor. I was pleasantly surprised when I had them and that is why I wanted to bring the secrets that the taquero shared with me to prepare this recipe at home. Which I have modified a bit, because I do not have the shawarma but instead I am grilling the pork in a charcoal grill. Watch the video for details.
For this recipe I am using Smithfield All Natural Boneless Pork Chops, which I have butterflied for a thinner cut. In my kitchen I always choose the best.
And the quality Smithfield Fresh Pork is second to none plus it's my best cooking secret. Smithfield's pork meat is high quality, juicy and super fresh. I also like that the Smithfield experts cut the meat by hand.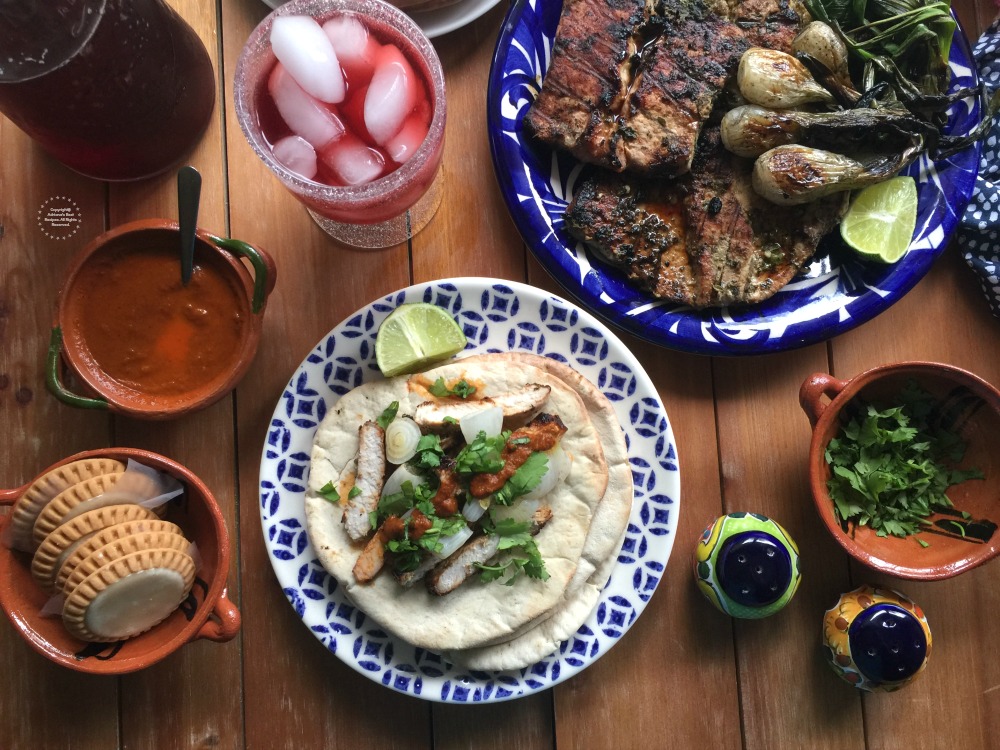 You can tell the difference, and I feel confident when including Smithfield pork in my menu. As well as using Smithfield fresh pork for my Mexican traditional recipes like this Arabian Tacos. And in favorite Cuban and Latin cuisine dishes that my family enjoys.
I invite you to learn more about Smithfield fresh pork. Visit SaborSmithfield.com where you'll find more recipe ideas as well as learn about the quality and freshness that Smithfield offers.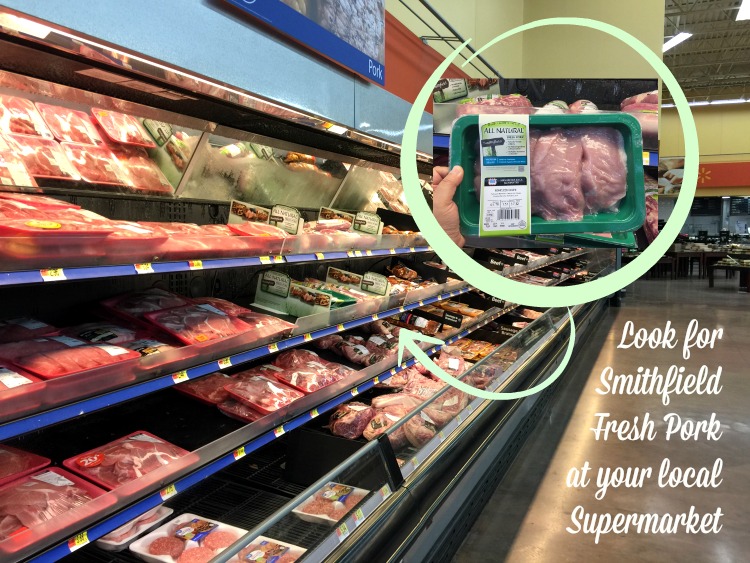 Visit your local Walmart store, where I usually find many of the Smithfield wide variety of pork cuts . Ranging from pork loins to hams, back ribs, pork feet, fresh ground pork meat, pork chops, baby back ribs and much more.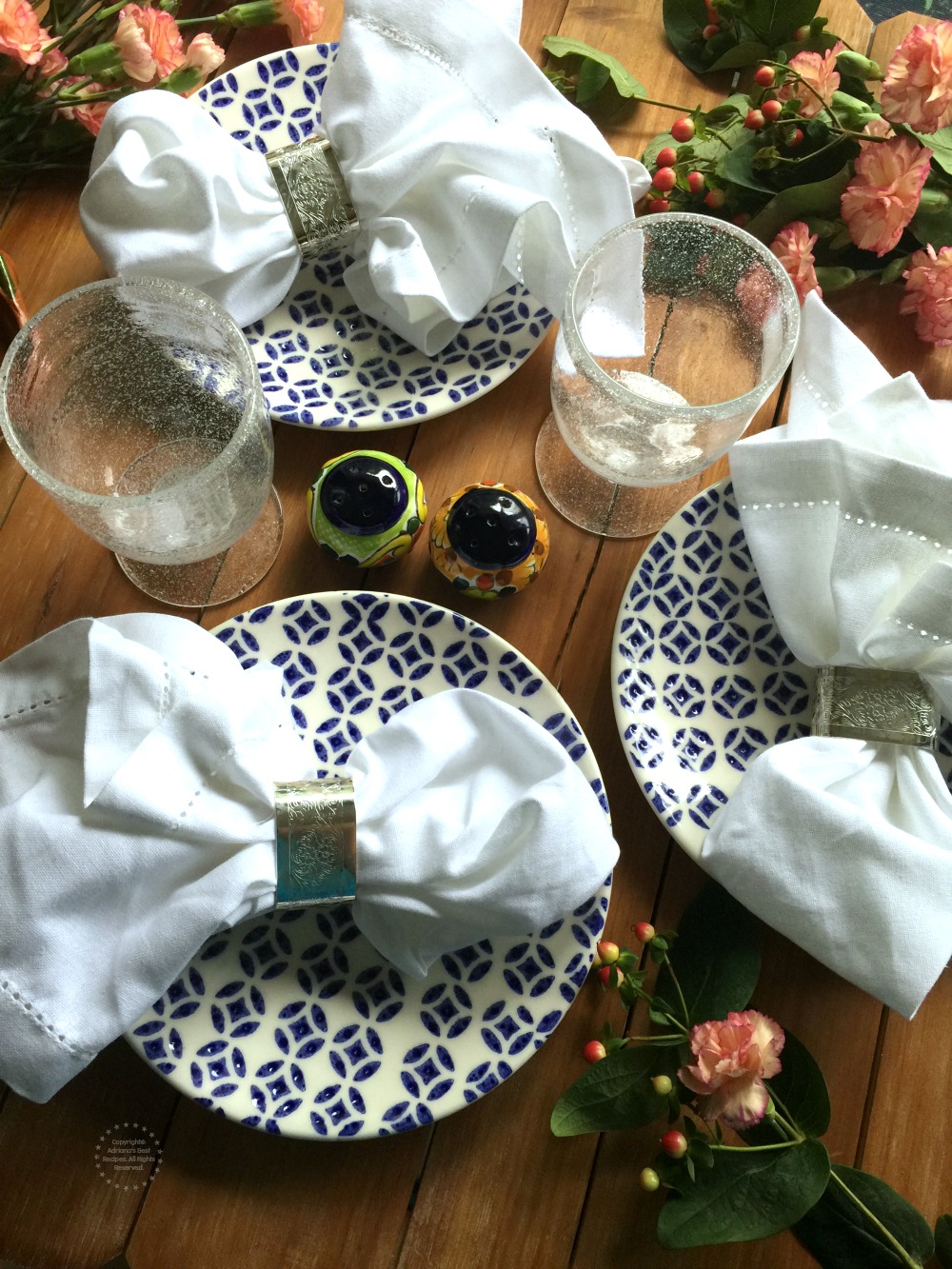 And now that you have all the details try this mouthwatering Arabian Tacos at home. This tacos are perfect addition to your next barbecue at home. Such a treat!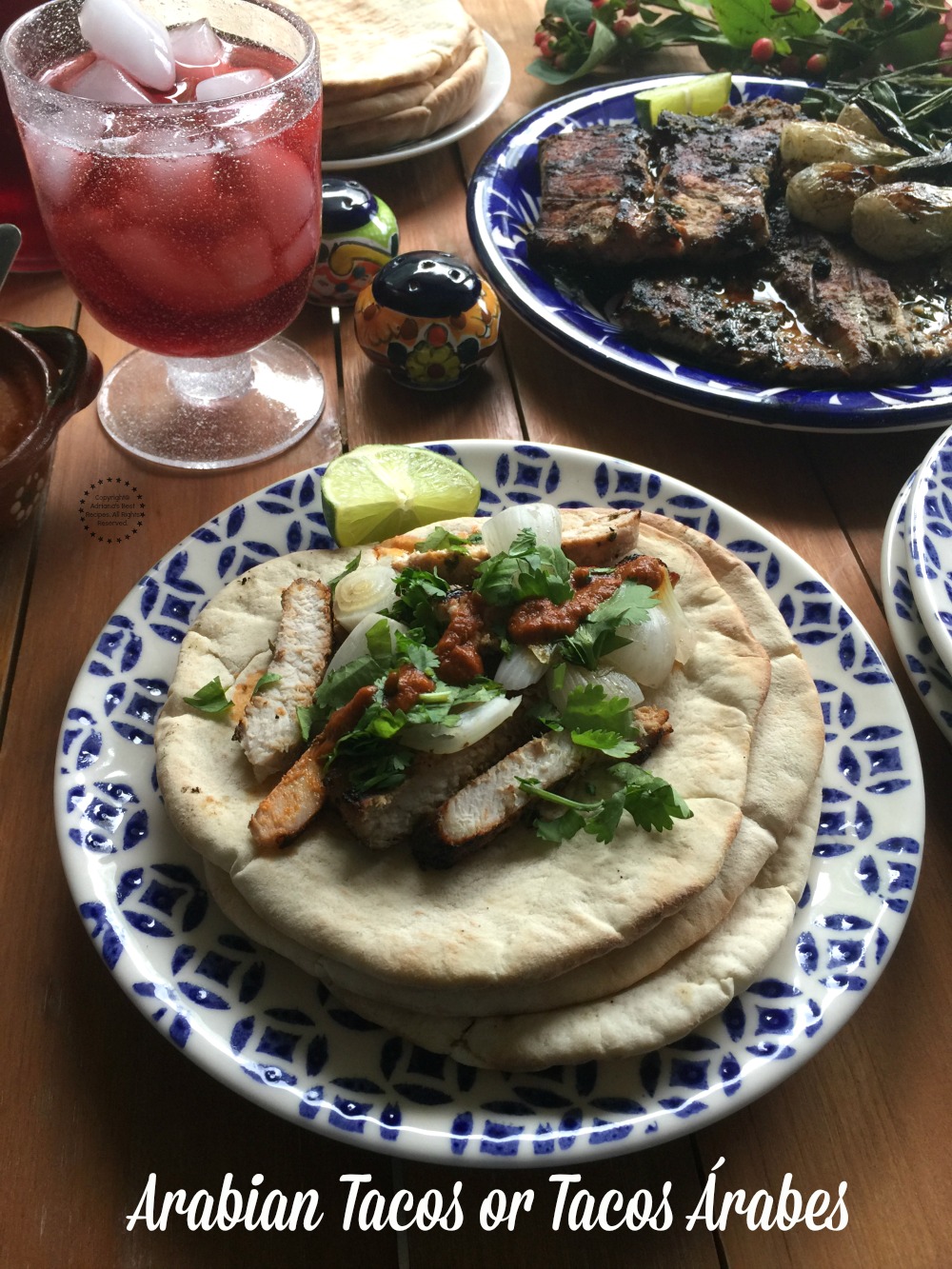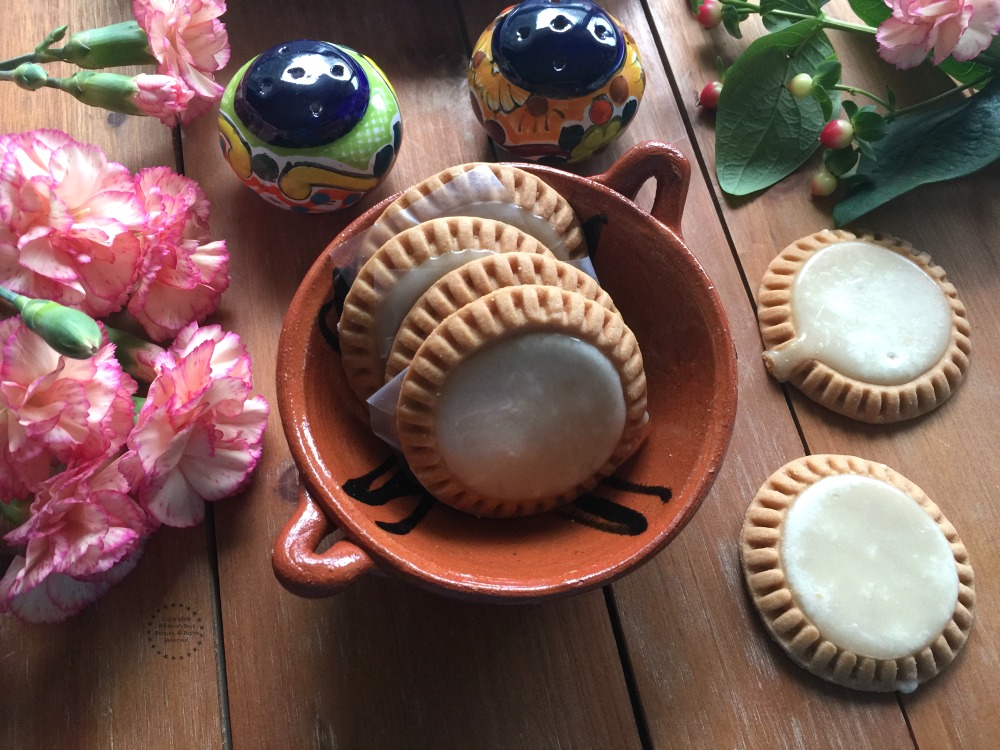 Products from Amazon.com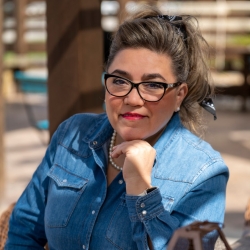 Latest posts by Chef Adriana Martin
(see all)