This post is also available in: Español
The tropical indoor picnic and this shop have been compensated by Collective Bias, Inc. and its advertiser. All opinions are mine alone. #CraftYourCool #CollectiveBias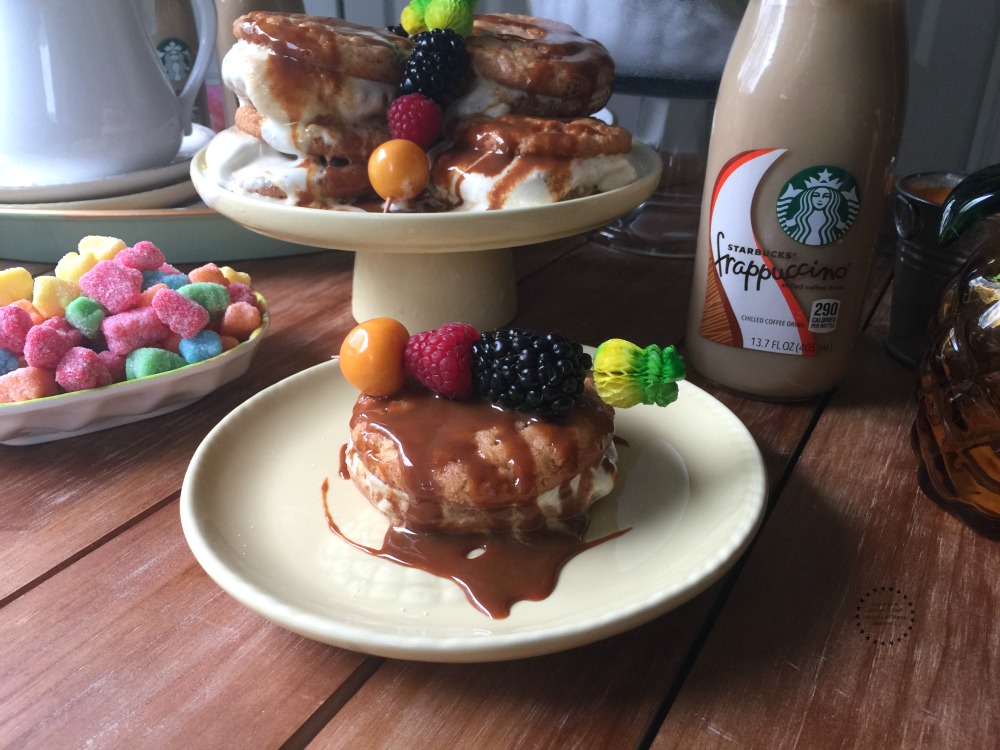 Florida and summer are equal to daily showers and thunderstorms which can be a challenge when trying to have some summertime fun in the sunny state.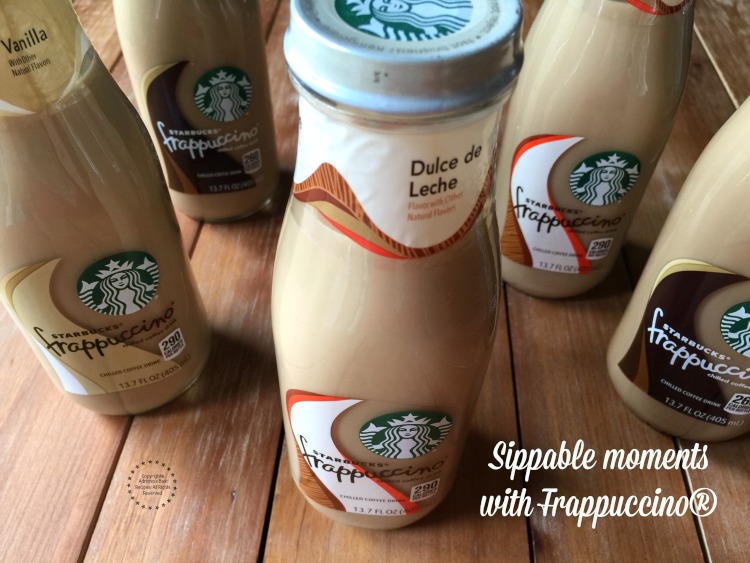 Throwing a tropical indoor picnic with las amigas is in order to enjoy a good chatter and spend time together while sipping yummy Frappuccino® and eating sweet treats.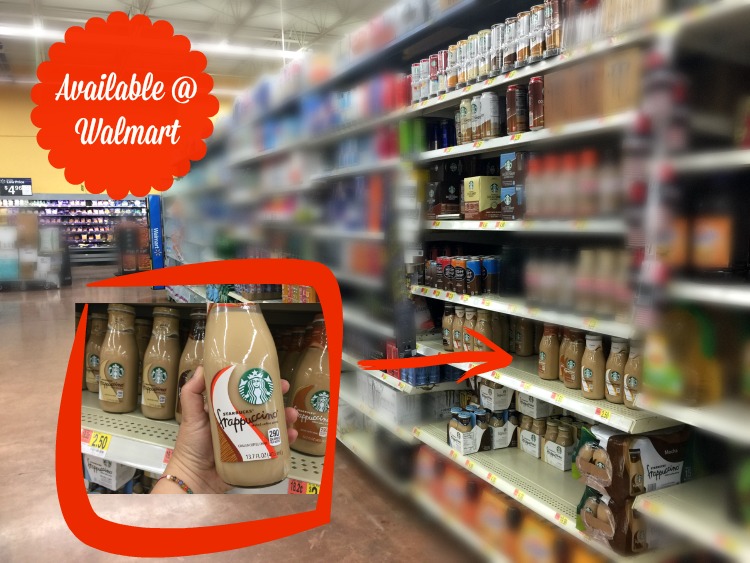 The other day while shopping at the supermarket I found the NEW Starbucks® Bottled Frappuccino® Dulce De Leche flavor. This coffee drink is available at Walmart. Visit Walmart.com/starbuckssummer or click on the picture for details.
Take advantage of this Starbucks® Rewards offer for Walmart shoppers > Buy 3 Ready to Drink Products and get 35 stars" (In-store only, receipt verification).
While at the store I bought Starbucks® Bottled Dulce de Leche Frappuccino® Coffee Drink 13.7 oz, as well as Starbucks® Bottled Frappuccino® Mocha and Vanilla.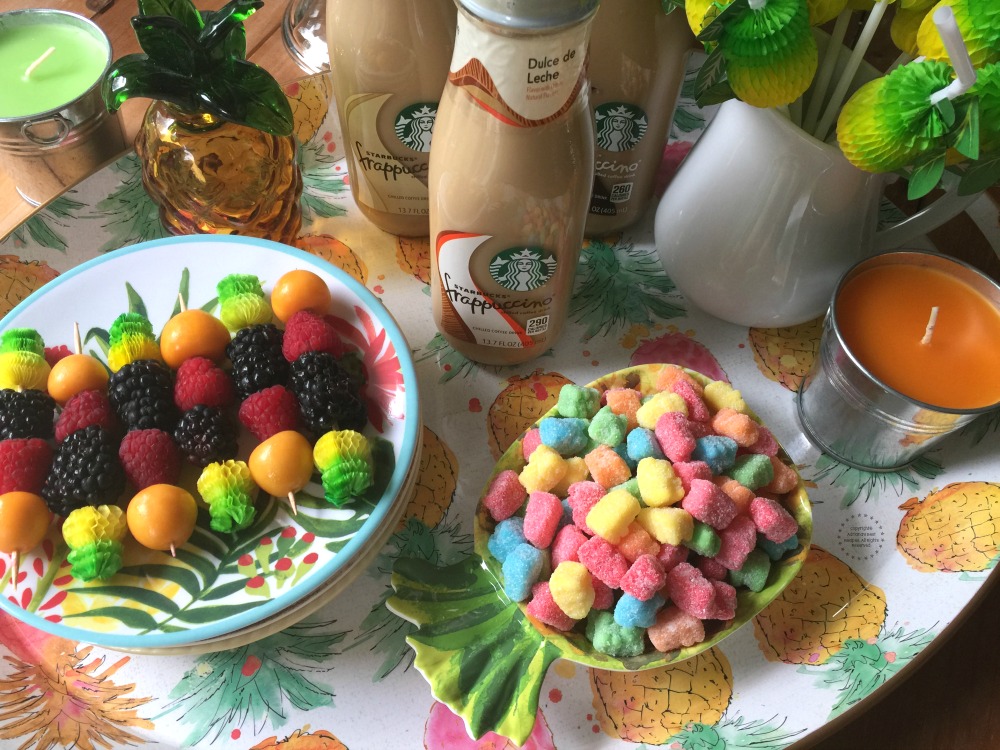 Being a dulce de leche and Starbucks® fan thought this new coffee drink would be excellent to serve on an upcoming tropical indoor picnic with my BFFs. Because it is convenient as it comes in a glass bottle with a pop of cap. Making it easy to drink directly from the bottle without having to pour. Which in my world of entertaining at home means less things to clean after the indoor picnic is over. Plus the flavor of the Starbucks® Bottled Frappuccino® Dulce De Leche is fantastic.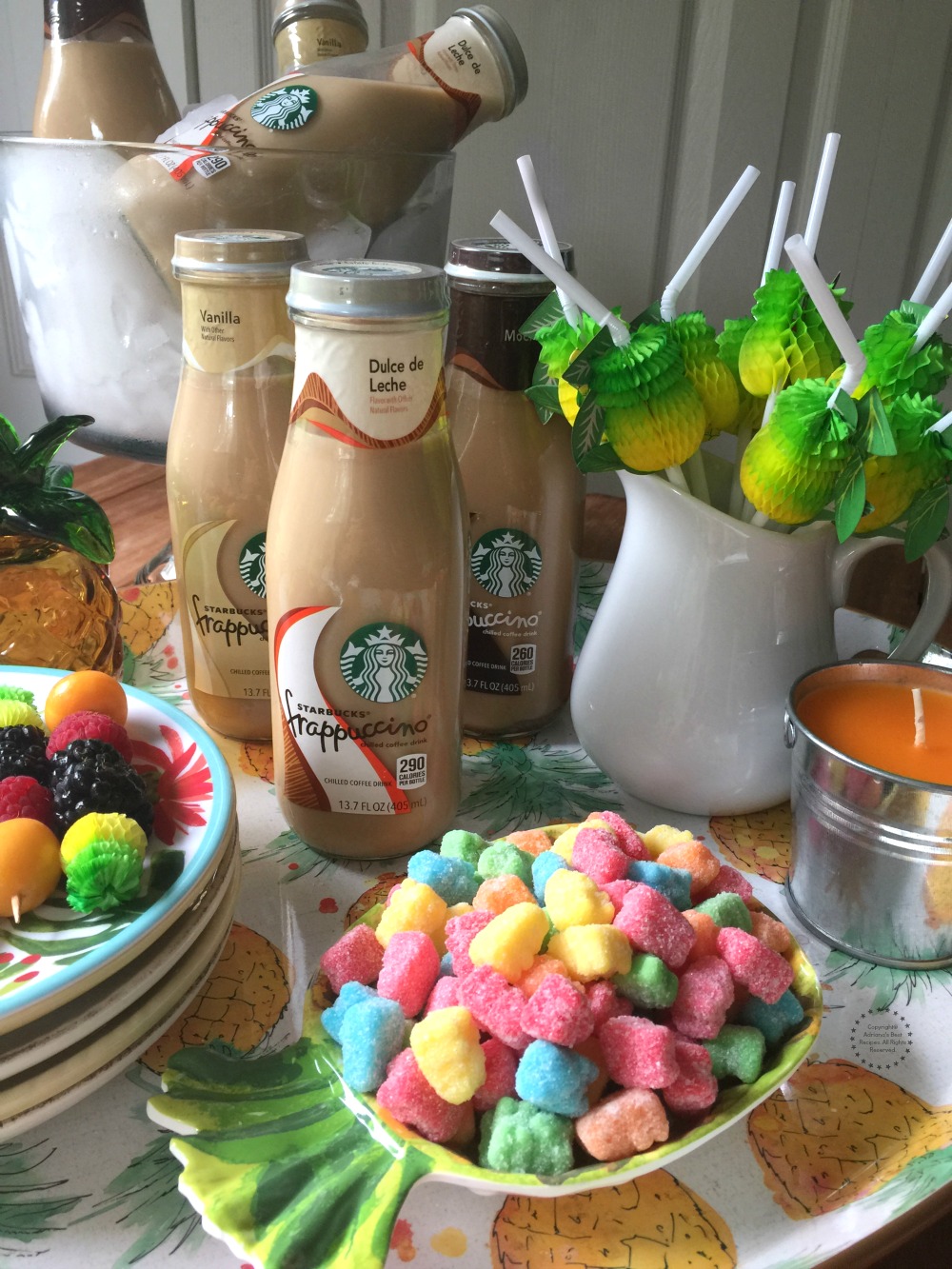 I love a tasty cold coffee drink in the afternoon. Specially when the weather is hot despite the rain. It is amazing how refreshing and enjoyable a cold coffee can be. An uplifting sensation indeed. I know I cannot live without my daily cafecito so having a product that is ready to enjoy is what I call a sippable moment for a summertime sunny state of mind.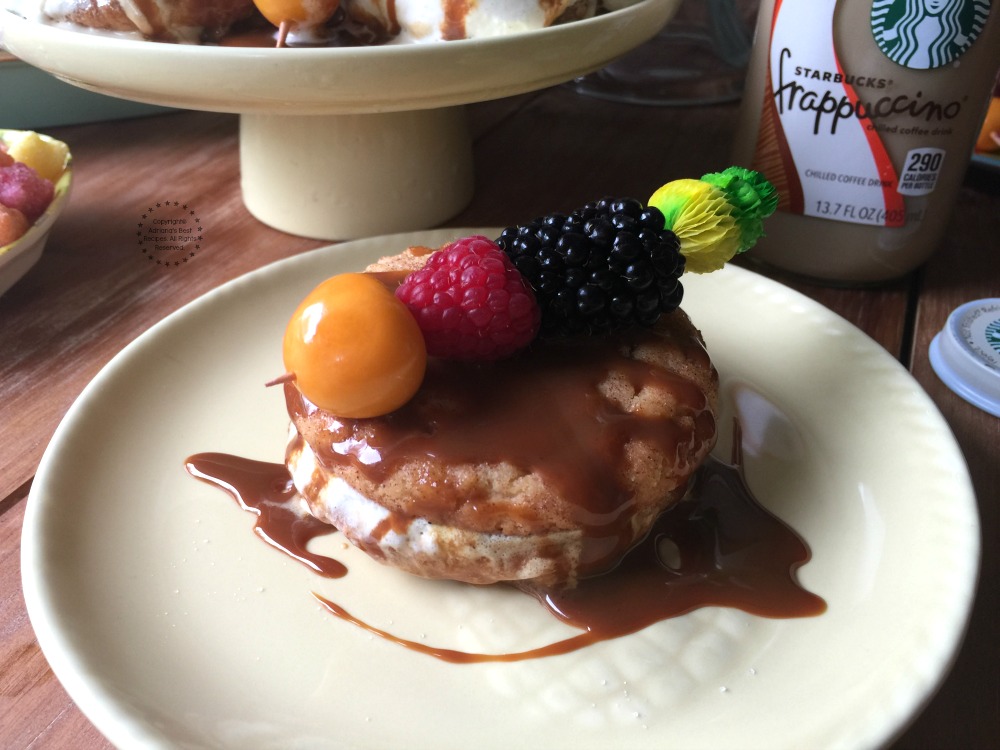 Every summer I invite my best friends to come over to my home so that we can have some time together and relax. When entertaining at home I like to be creative and think of themes and menus that my guests will enjoy. And a themed tropical indoor picnic I thought was suitable for this year's get-together.
If you like this idea of hosting a tropical indoor picnic for grown ups follow this simple steps:
Shop at Walmart for Starbucks® Bottled Dulce de Leche Frappuccino® Coffee Drink 13.7 oz.
While at the store buy cookies, dulce de leche and ice cream for making ice cream sandwiches. Plus gummy candy and fresh fruits. Shop for decorative tropical straws and medium size pineapple picks to make fruit kabobs. As well as napkins, candles and other decorative elements to enhance the picnic party environment.
Use a pineapple themed tray and plates, as well as a cheerful color palette appropriate for a girls indoor picnic.
On your table set up place a big bowl with ice and add the Starbucks® Bottled Dulce de Leche Frappuccino® Coffee Drinks to serve them cold.
Have fun and celebrate friendship and good times while creating everlasting memories with those gals that you consider your hermanas.
Watch the video to see how easy it is to put together a quick indoor picnic at home.
For more information about Starbucks® Bottled Dulce de Leche Frappuccino® Coffee Drink 13.7 oz visit http://frappuccino.com/bottled. Shop at your local Walmart for this refreshing NEW Starbucks® bottled drink!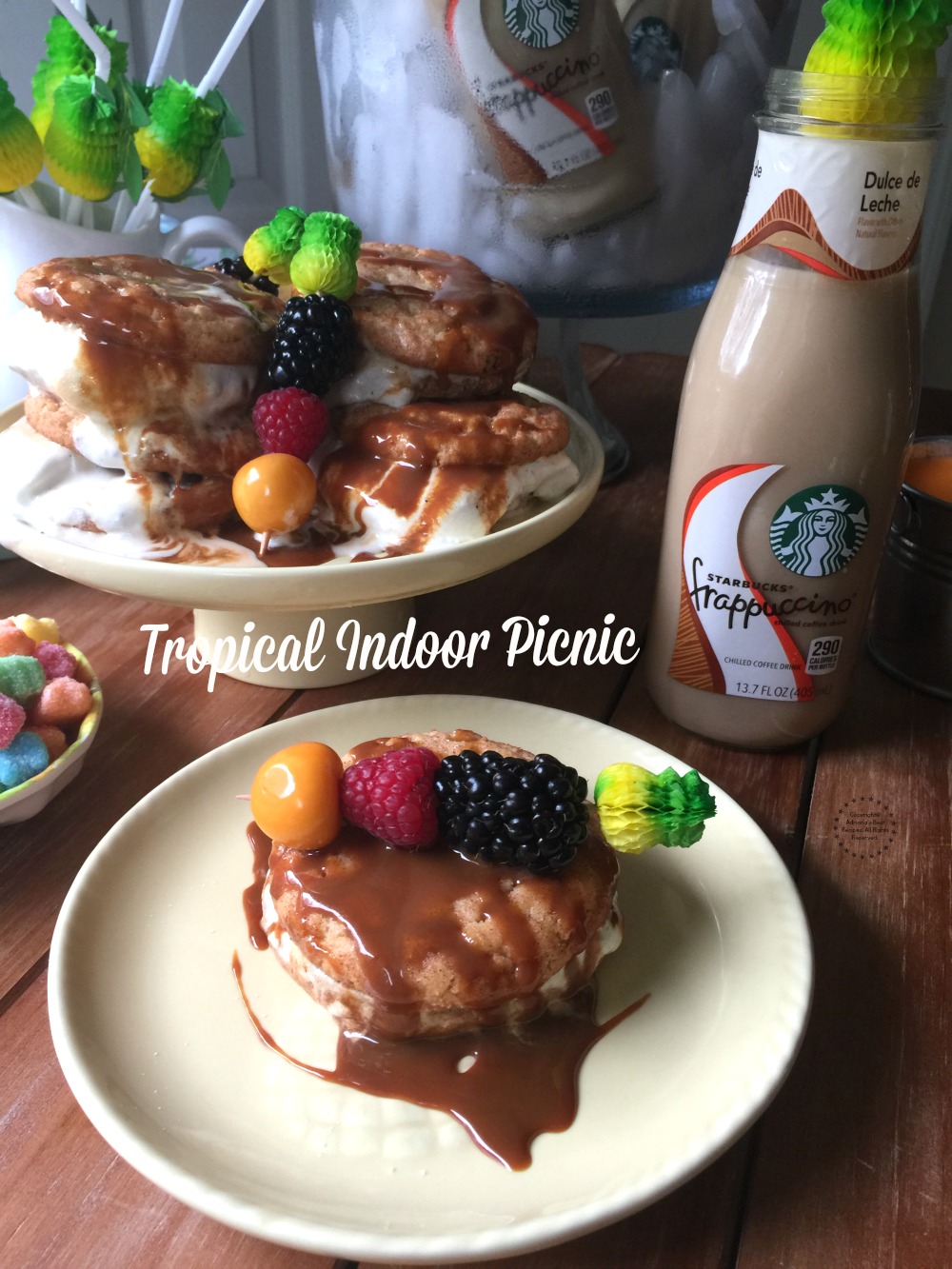 Products from Amazon.com