This shop and the hairy situation story have been compensated by Collective Bias, Inc. and its advertiser. All opinions are mine alone. #CleaningUntangled #CollectiveBias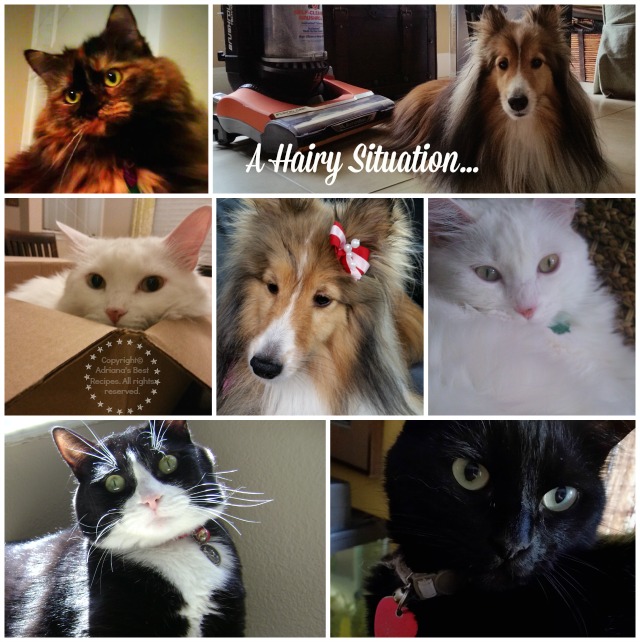 I confess I have a hairy situation at home. I am a pet lover and cannot see animals suffer or in need so I have helped and rescued many cats and dogs for many years and even some I have had them with me until they have crossed the rainbow bridge. Somebody says that cats choose the home they want to live in so if that is a real statement I can say I am proof of that. My husband and I rescued two kitties seven years ago. Tatiana, a tuxedo cat, and Jasmine, a white angora cat.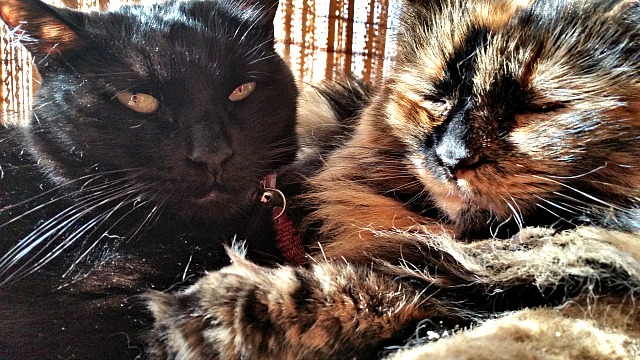 We thought two cats were enough until one-day "Scruffy" a long hair calico tortie entered our lives and with her came her baby Onyx, a short hair American cat. They both were begging for food and attention, so we fed them once and that was the end of the story.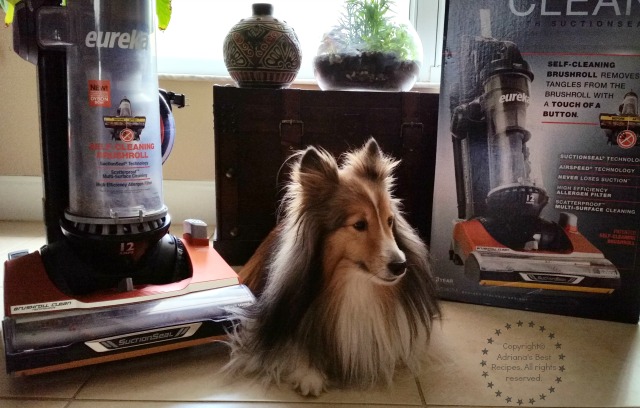 Now we have four cats living in our household along with our sheltie dog Bella, so we indeed have a hairy situation at home since each of our furry babies shed a lot of hair despite regular grooming and constant brushing.

Which means our house has to be cleaned every day to take care of the hairy situation and enjoy a hair-free environment. One of my daily chores includes sweeping and vacuuming the floors. I have used many different products that they say are effective, but when handling so much hair, most vacuums have failed. The vacuum I have now, same as others in the past, keeps the hairs on the brush roll and then I have to clean manually and even cut the tangled hairs with scissors for the vacuum machine to work correctly. To avoid this hassle, I sweep first, pick up the hair and then pass the vacuum. I am having to clean before vacuuming adds time to the already difficult task of resolving my hairy situation at home.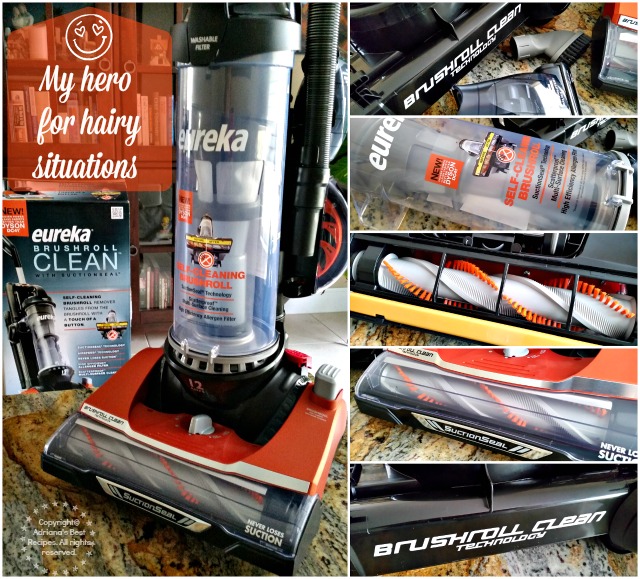 That is why when I was presented with the chance to try the new Eureka Brushroll Clean™ with SuctionSeal® I was so excited to test and see if this new vacuum machine could take care of my hairy situation without the need of sweeping first.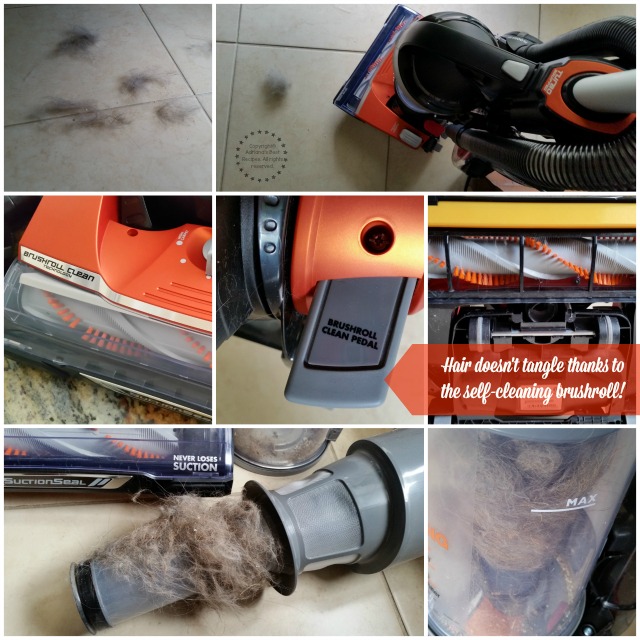 And I can say the Eureka Brushroll Clean™ with SuctionSeal® is a winner on my list. I love the feature that cleans the brush roll. You push the button that says "BRUSHROLL CLEAN PEDAL" and does it automatically. This feature makes my life easier as I don't have to waste time cleaning the vacuum manually neither sweeping before vacuuming. See this video for details on my experience.
The new Eureka Brushroll Clean™ with SuctionSeal®, sold at Walmart stores nationwide, has excellent suction and power. It takes away all the dust and hair on its way with no problem. I like the fact that you can clean many kinds of floors as we have tile and hardwood. Not all the vacuums can clean effectively bare floors. This vacuum is also light and easy to carry around. The filter you can wash which is also a great feature.

I have a pet-peeve regarding cables; I want them neatly wrapped and taken care when finishing the cleaning job. Well, the Eureka Brushroll Clean™ with SuctionSeal® automatically puts the cord away with the push of one button. This feature is so convenient!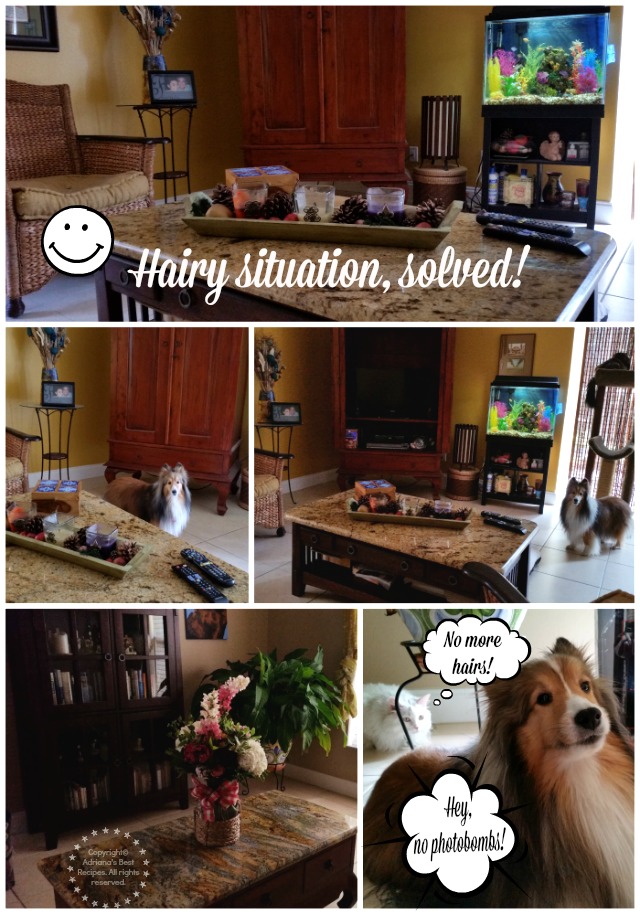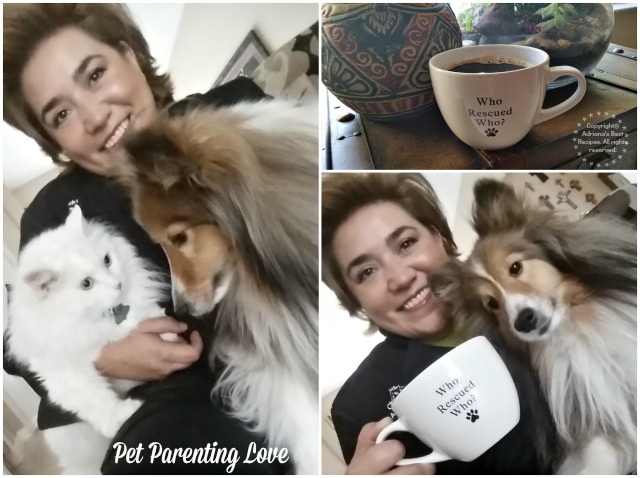 If you have a hairy situation to be sure to check out more about the Eureka Brushroll Clean™ with SuctionSeal®. You and your family will benefit from this new technology while enjoying pet parenting rescues and adventures.
Cheers!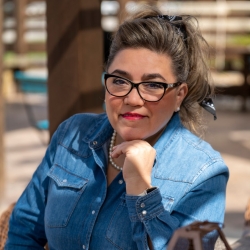 Latest posts by Chef Adriana Martin
(see all)