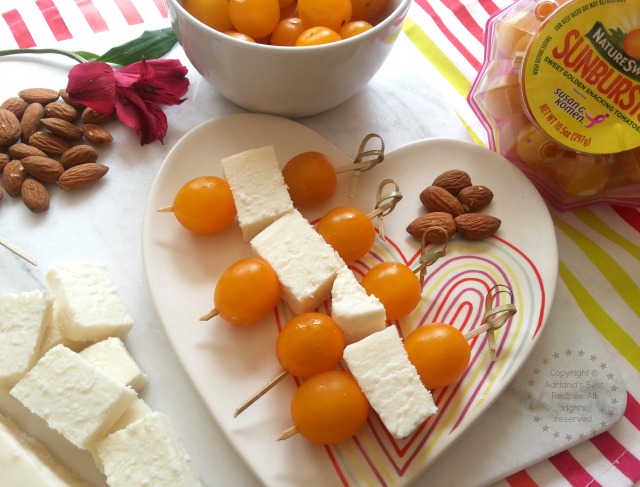 "Disclosure: The information and tomato samples have been provided by NatureSweet"
I absolutely love tomatoes and I serve them at home in many ways, in sauces, salsas, salads, with pasta, stews, chili, etc. The tomatoes are so versatile and combine well with many different ingredients and flavor profiles. As you know me my style of cooking is to allow the ingredient to shine and be the star of the dish so when NatureSweet Tomatoes sent me Sunburst Yellow Cherry Tomatoes to develop a recipe to honor women and help generate awareness about National Breast Cancer month I decided to make a fresh and easy recipe that it is great as a snack or as an appetizer.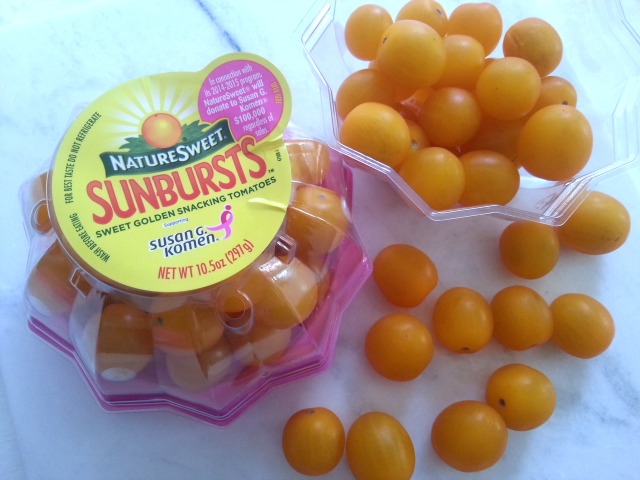 INGREDIENTS
1 pint of SunBursts Yellow Cherry Tomatoes (10.5 ounces)
1 cup of queso fresco cut in cubes
12 bamboo knot picks
1/2 cup of raw almonds
Preparation time: 15 minutes. Serves 12 individual portions. You will need a nice serving plate.
To form the snacks place insert one tomato on a bamboo know pick then insert a piece of cheese and finish with a second tomato. This Yellow Cherry Tomatoes are great to serve as a snack or for an appetizer before dinner. They are sweet and burst in your mouth!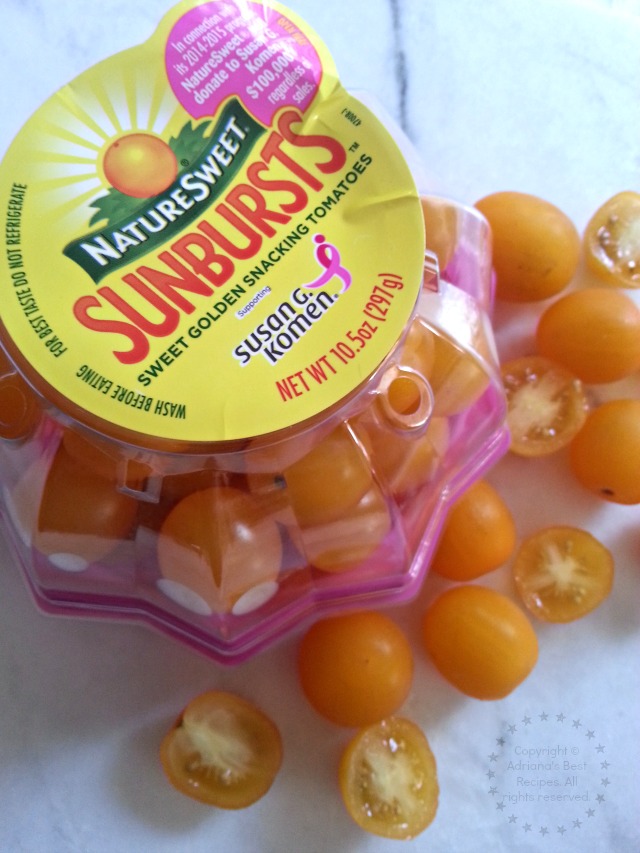 As women we have to take care of our health and I have learned that including fresh vegetables and whole grains into our diet as well as exercising and doing a yearly screening we can prevent developing breast cancer. This disease is a personal thing for me as me myself have suffered the illness and also people I love have lost their battle because of breast cancer. In our Latino community this illness is very common and thanks to organizations Susan G. Komen® there are programs and research to find a better treatments for this terrible disease.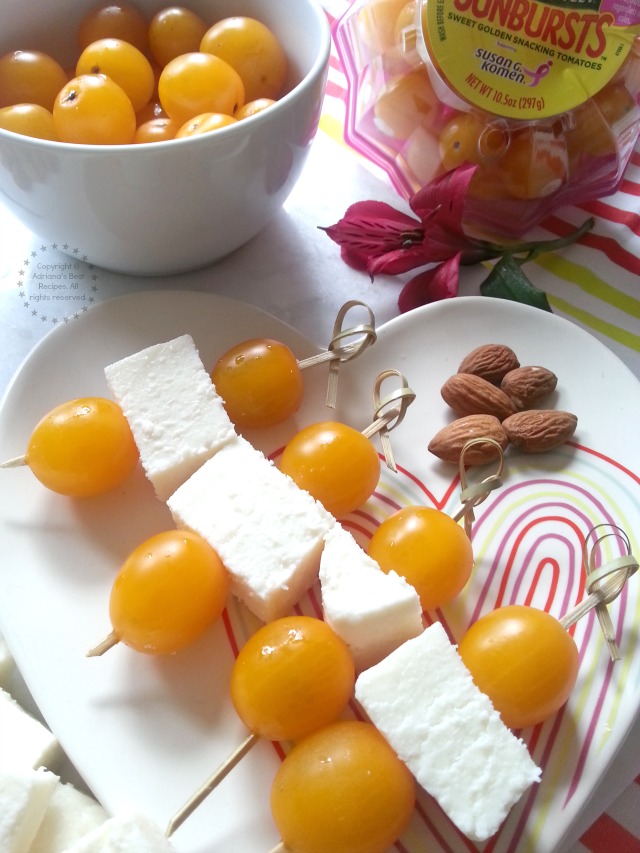 I am very happy to see that many companies like NatureSweet are joining efforts with our community by helping support Susan G. Komen® and the fight to end breast cancer by launching a PINK packaged version of SunBursts tomatoes nationwide now through October 31st. In addition to raising awareness with its timely PINK packaging, NatureSweet has also vowed to donate $100,000 toward the fight to end breast cancer.
In its third year of partnering with Susan G. Komen, NatureSweet has donated a total of $255,000 to aid in the search for a cure. Susan G. Komen is the foremost entity in the fight against breast cancer with over 110 affiliates in cities across the United States and partnerships in more than 30 countries. Thanks to support from partners like NatureSweet, Susan G. Komen has invested over $2 billion in research and life-saving community programs since 1982.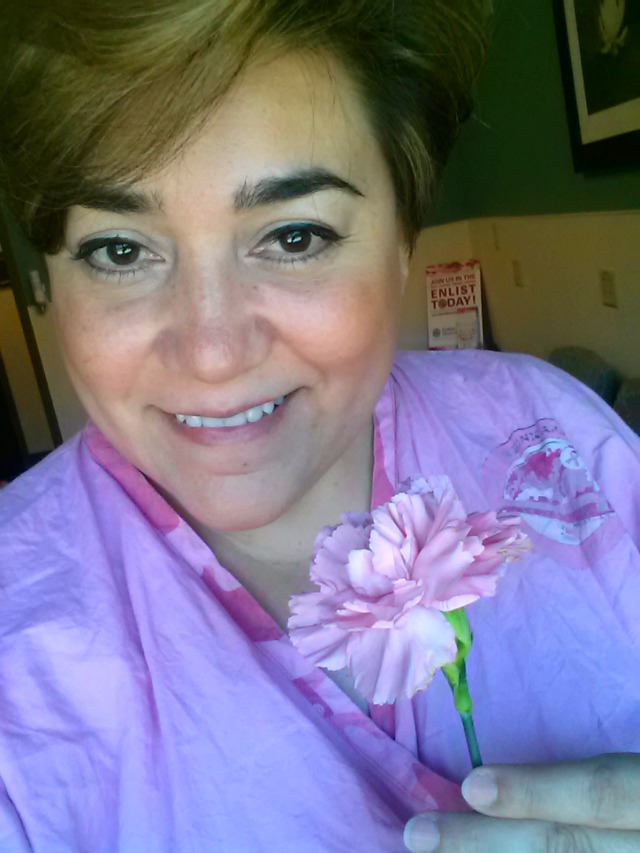 I got my mammogram screening have you done yours yet, let's celebrate October the Women's Month and get checked we can prevent breast cancer. Screening and a healthy diet are key for us to fight against this disease. We can do it!
Now let;s enjoy a snack with Yellow Cherry Tomatoes!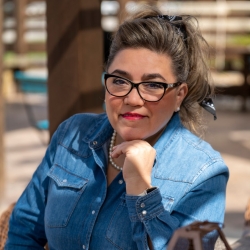 Latest posts by Chef Adriana Martin
(see all)