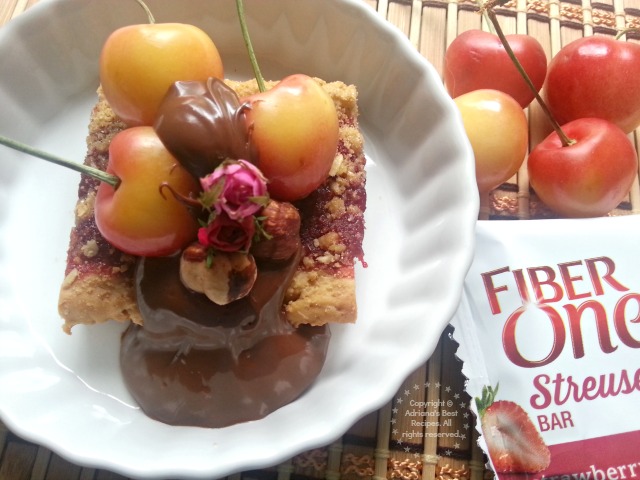 "Disclosure: The information and prize pack have been provided by General Mills through Platefull Co-Op."
We all live hectic lives and sometimes we just need a break and with my sweet tooth I love preparing a dessert hack with the new Fiber One products that now you can find at Target. They have so much variety and also new additions like the new Fiber One Dark Chocolate Almond Meal Bar and the Soft Baked Fiber One Chocolate Chunk Cookie.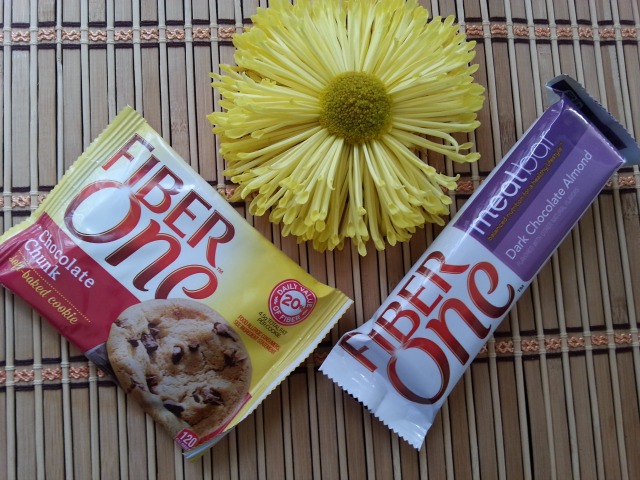 Both can be eaten alone or can be enjoyed combined with fruit or ice cream for a sensible snack midday or mid-afternoon. The flavor of the new Fiber One products is delicious and you cannot tell these products are low calorie. You can now find Fiber One Meal Bars in the nutrition aisle at Target. Curb hunger with a Fiber One Meal Bar with 10 grams of protein and 9 grams of fiber. Take one easy step closer to a healthier lifestyle with a bar that makes every delicious bite count!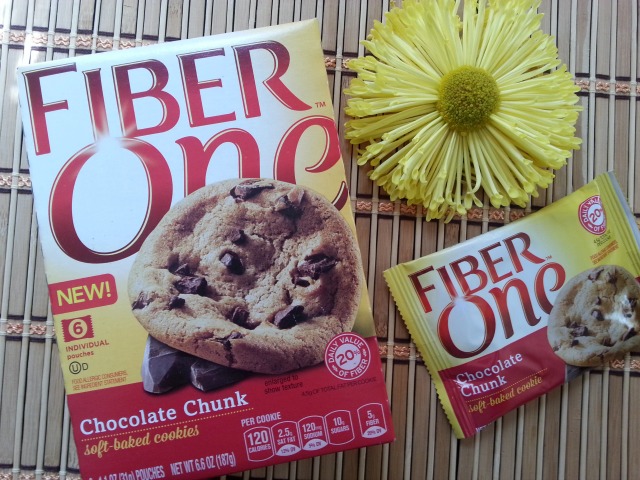 General Mills and their team really have done a great job developing sensible food products for those looking into cutting calories and adding more fiber to the diet without compromising flavor. Fiber One Streusel is a delicious streusel bar made with a brown sugar and oats topping over a real fruit filling, with 20% daily value of fiber, 150 calories per bar, and 12 grams whole grain. Fiber One Soft Baked Cookies are a delightfully soft and chewy a product that you can feel good about. Each cookie contains 20% of your daily value of fiber and is individually packaged for easy on-the-go convenience.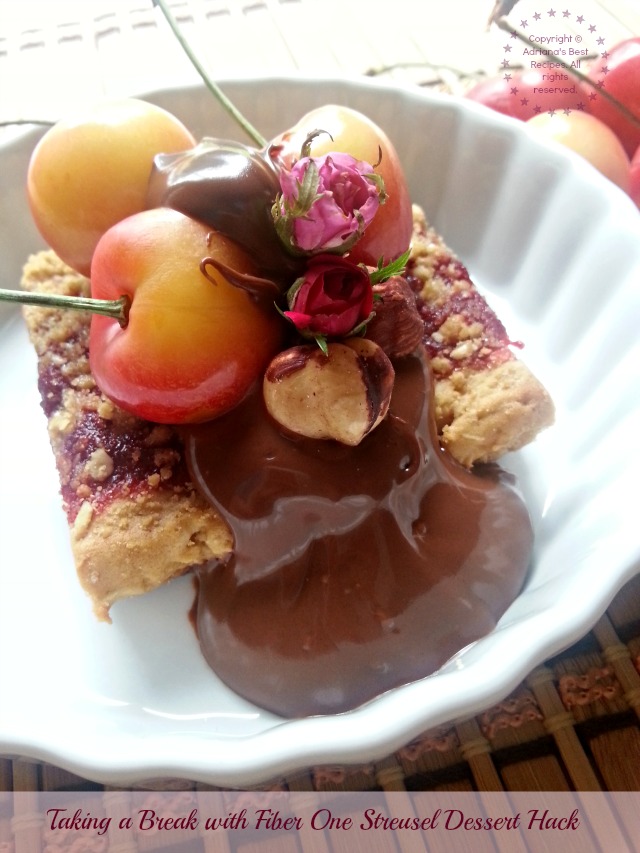 Myself have had the chance to develop yummy dessert hacks for Fiber One using fresh fruit and favorite products like cottage cheese and kefir. And paired with Fiber One Streusel blueberry and strawberry as well as the Fiber One lemon bars and cinnamon cakes. You can see my recipe suggestions HERE. But this time I am suggesting the use of  fresh cherries, edible flowers, whole hazelnuts and hazelnut chocolate spread on top of a Fiber One Streusel strawberry flavor bar. The combination is definitely full of flavor and satisfies my craving for something sweet without killing my calorie count for the day. For this Fiber One Streusel Chocolate Cherry dessert hack you will need:
INGREDIENTS
1 Fiber One Streusel bar strawberry flavor
1 teaspoon of chocolate hazelnut spread
3 fresh rainier cherries
1 whole hazelnut
2 edible flowers (roses)
Preparation time: Less than five minutes. Makes one portion. Cost per portion less than $2.50 dollars. You will need a small plate and a spoon.
Place the Fiber One Streusel bar on a small plate, add the hazelnut chocolate spread, the rainier cherries, one whole hazelnut and decorate with edible flowers.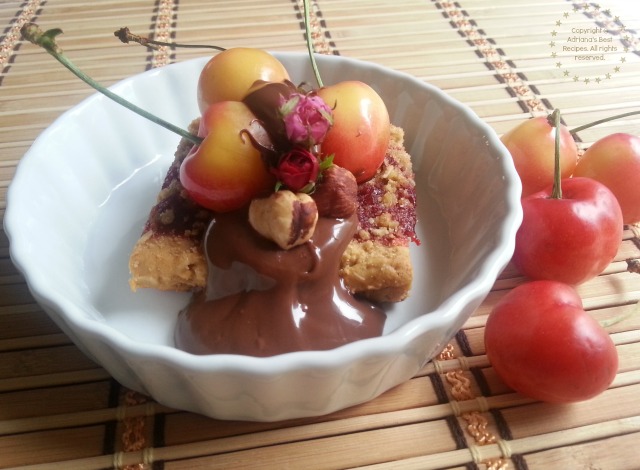 This dessert is very easy and delicious, I invite you to try it and bring back dessert to our table!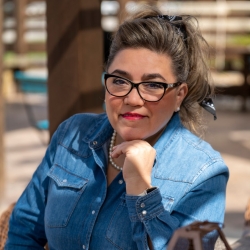 Latest posts by Chef Adriana Martin
(see all)