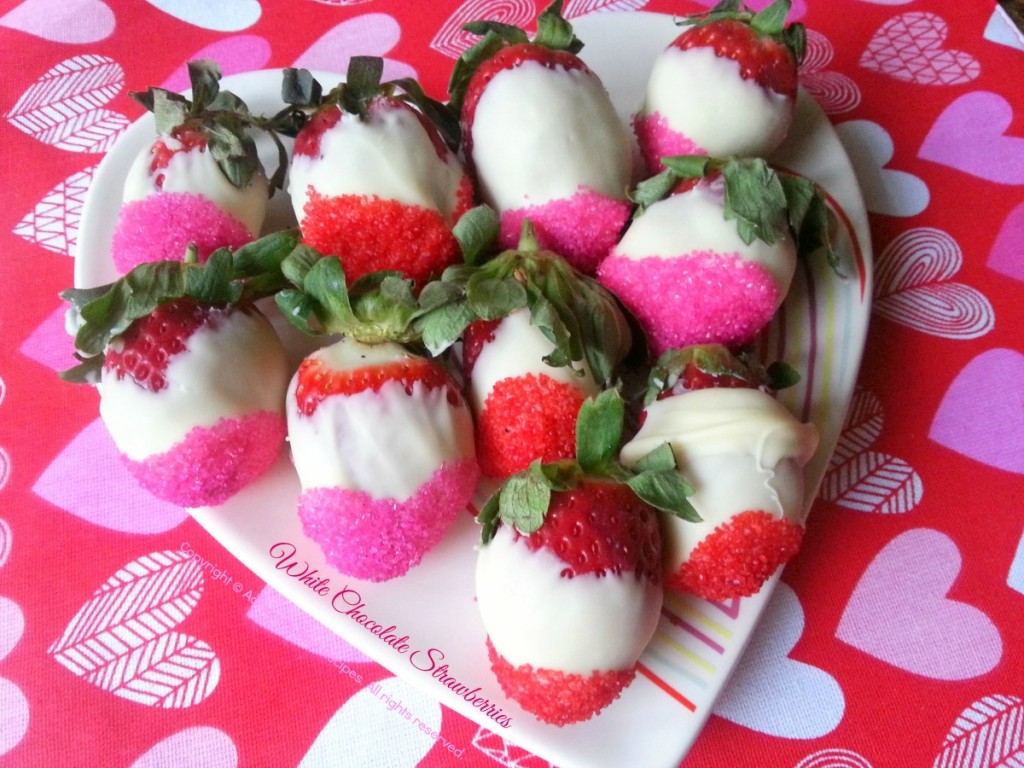 Valentine's Day is almost here and I am preparing a favorite White Chocolate Strawberries with colored sugar for a festive look. This time of the year is also peak season for Florida strawberries that come from Plant City a town near my home. I just love those juicy Plant City strawberries now available at all local supermarkets too. My husband loves white chocolate so I will treat him with champagne and white chocolate strawberries to celebrate February, the month for love and friendship. I invite you to join me preparing this easy recipe that will be a favorite for all because who doesn't like strawberries covered in chocolate, so let's cook!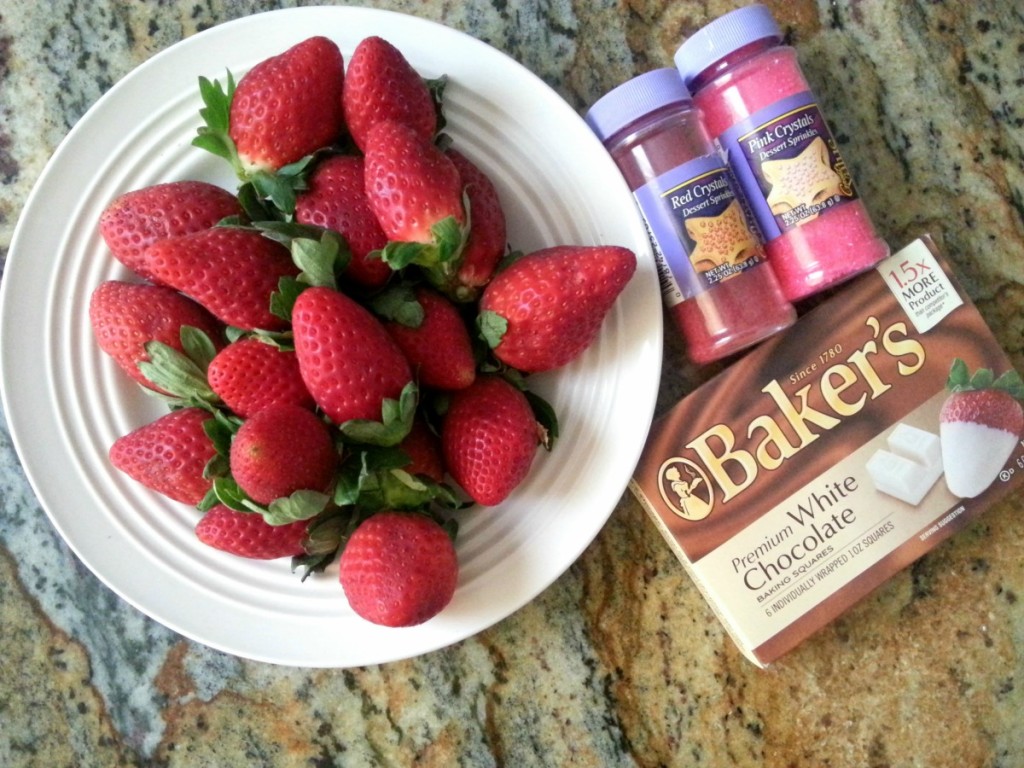 INGREDIENTS
1 pint of fresh strawberries
3 ounces of white chocolate bars
2 tablespoons of pink sugar
2 tablespoons of red sugar
1 sheet of parchment paper
Preparation time: 30 minutes. Serves between 15-20 strawberries. Cost per serving less than $0.50 cents of a dollar. You will need a tray or cookie sheet, a bowl, a spoon, two plates and a nice heart-shaped serving plate.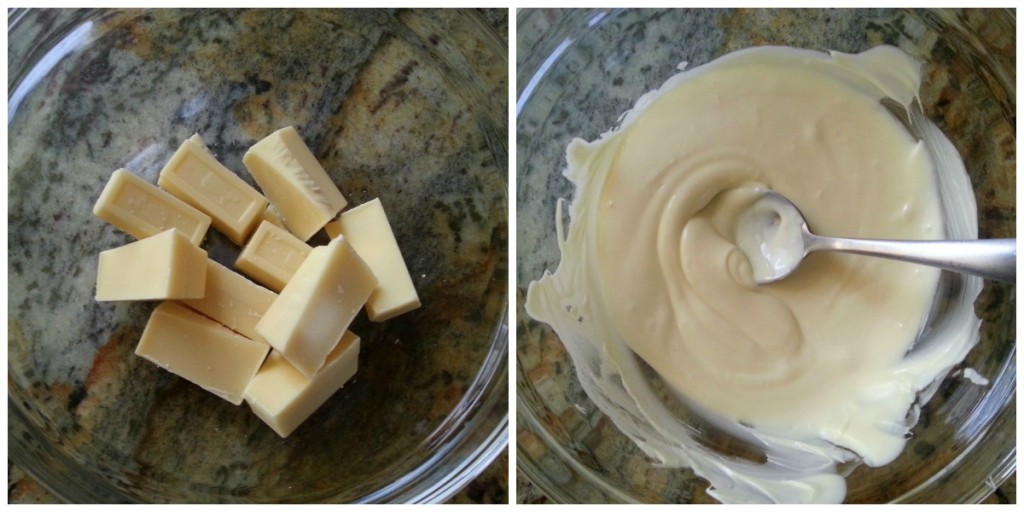 To prepare the white chocolate strawberries start by cleaning the strawberries with running water and dry them with a paper towel. Then cut the white chocolate in chunks and place the pieces inside a bowl. To melt the chocolate use the microwave following the package instructions (cook inside the microwave less than a minute in low, if not all melted try another minute), then stir with a spoon to make sure all chocolate has melted but isn't watery the consistency will have to be somewhat medium thick and creamy.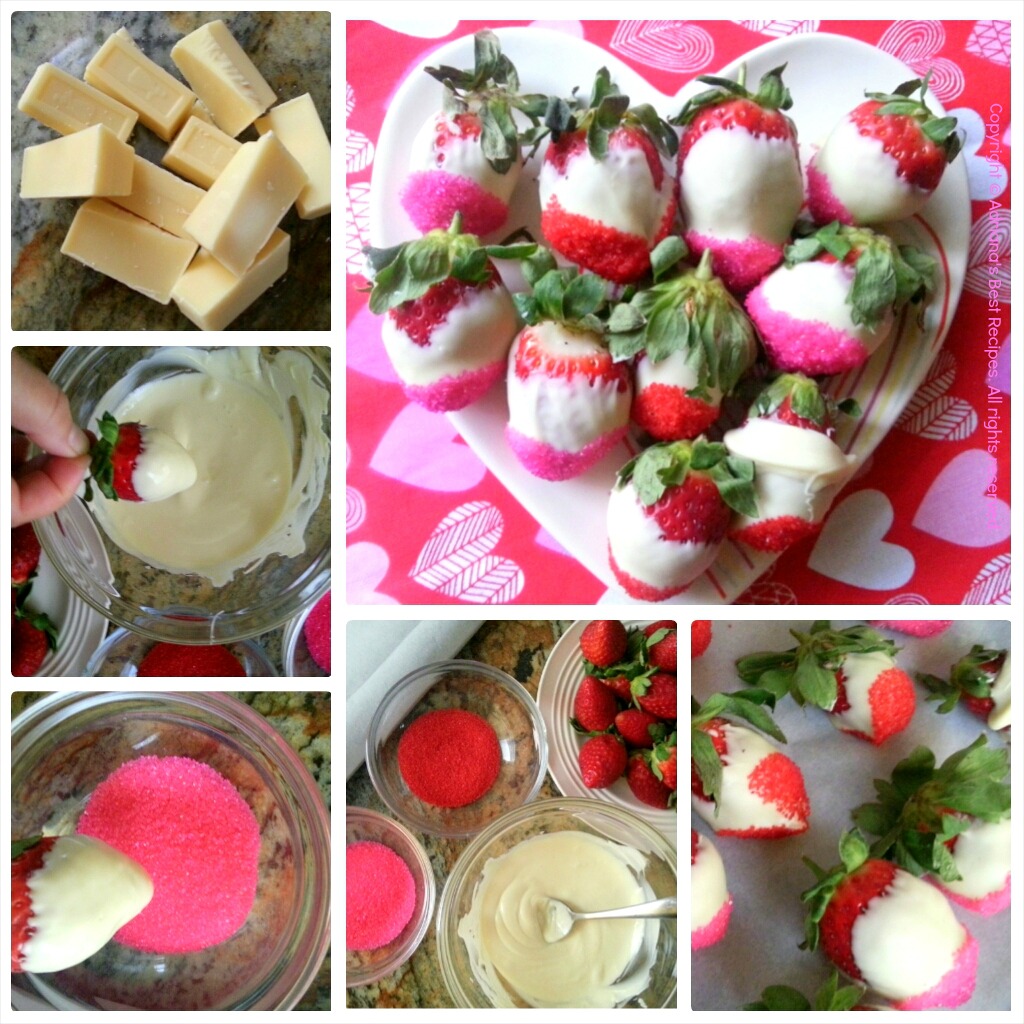 Using two small plates add the colored sugar, one color on each, and cover the cookie sheet with parchment paper. Then soak the strawberries one by one in the melted white chocolate and then dip in the colored sugar. When done place the white chocolate covered strawberry in the parchment paper and let it dry. Do this with each strawberry, if needed you have place the cookie sheet with the chocolate covered strawberries in the fridge until ready to serve.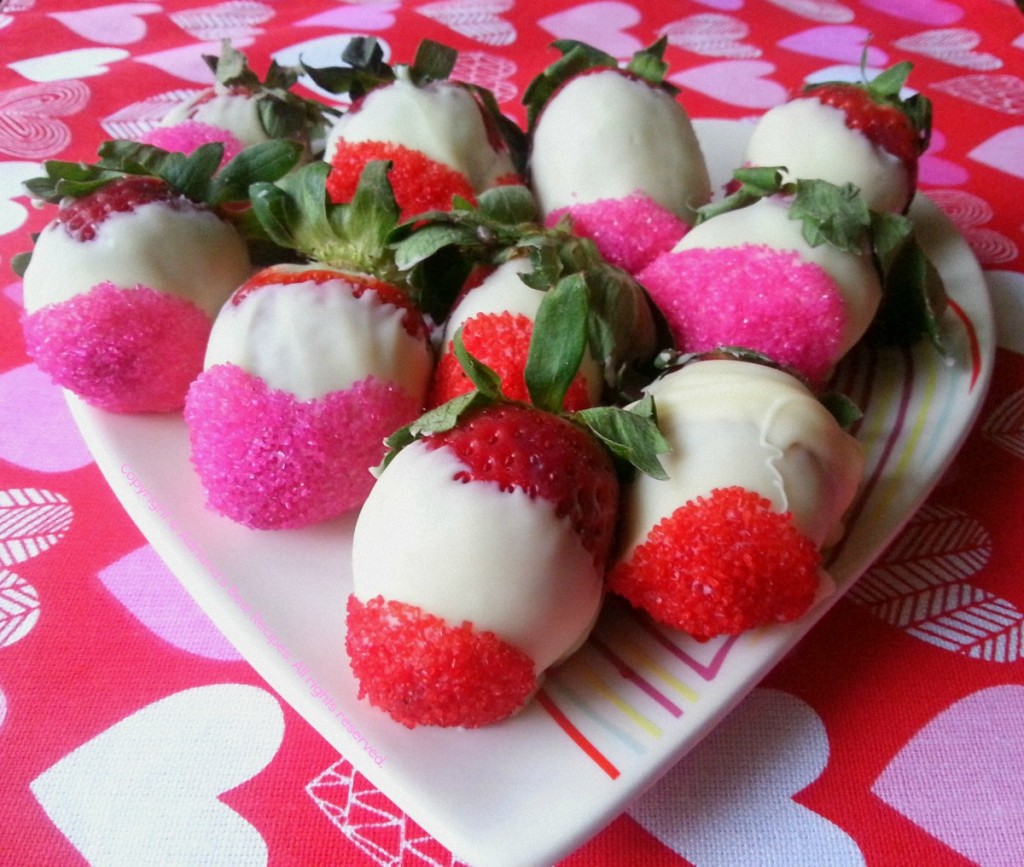 The serving suggesting for this White Chocolate Strawberries is to place them in a heart-shaped dish and enjoy with a flute of champagne.
Happy Valentine's!