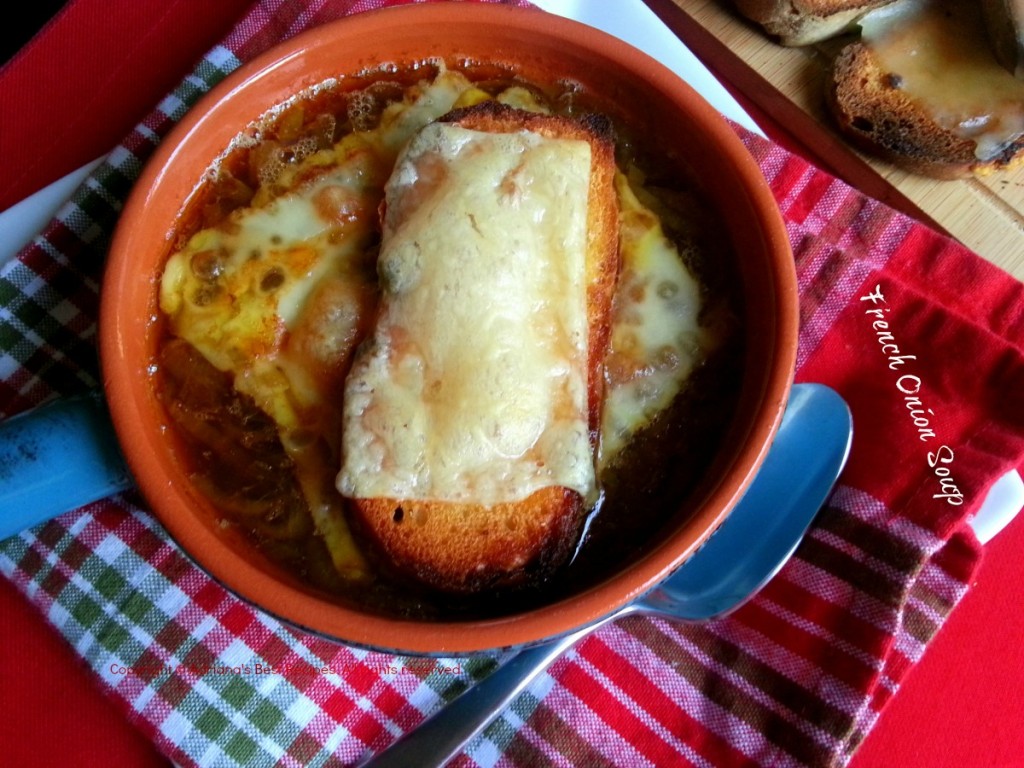 Who doesn't like French Onion Soup, I remember cooking this soup with my mother and complaining to her about the tearing when cutting so many onions. These memories warm my heart, it was great cooking with my mom when I was a teenager and sharing with her in the kitchen. My mom's idea of interpreting  her favorite restaurant's onion soup and try to make it at home was a total success her version for me is my favorite and that is why today I want to share with you this traditional recipe that is comforting and a great way to start a fabulous meal, let's cook!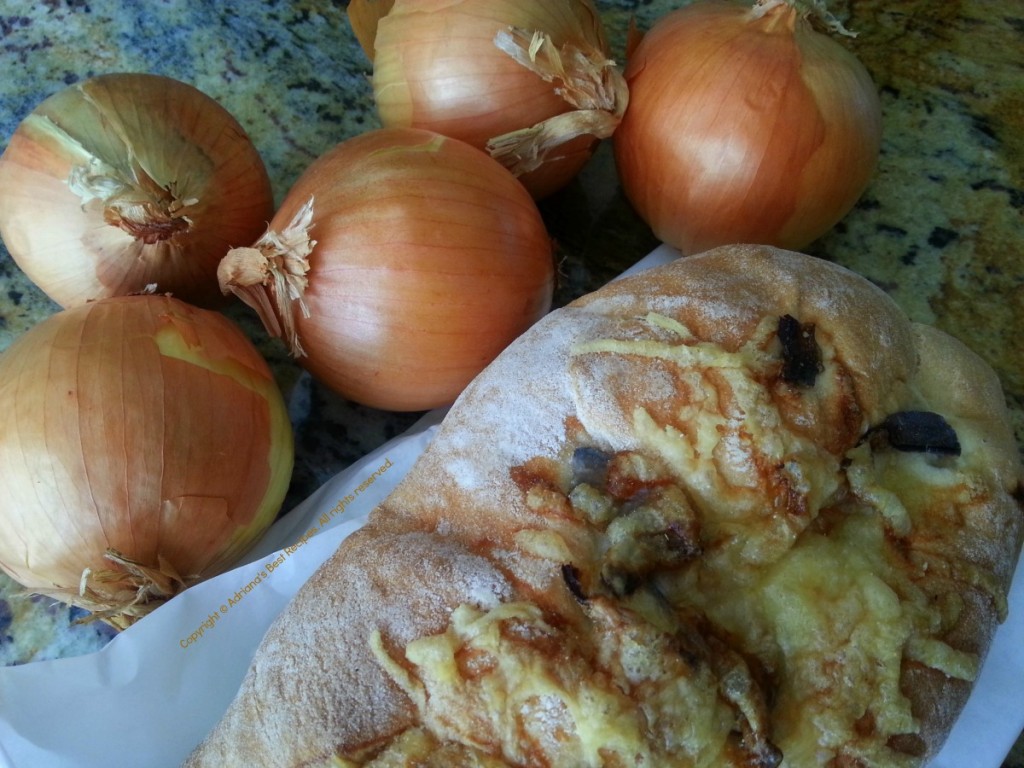 INGREDIENTS
5 vidalia onions cut in rounds
2 teaspoons of olive oil
1 teaspoon of butter
1 teaspoon of chicken bouillon paste
1 teaspoon of sea salt
1 teaspoon of ground black pepper
5 cups of chicken stock (can replace with beef or vegetable stock if desired)
1 loaf of artisan bread with roasted Vidalia onions and Gruyere cheese
8 slices of Gruyere cheese
Preparation time: 1 hour. Serves 4-6 soup bowls. Cost per serving is less than $1.50 dollars depending on the price of the ingredients at your local supermarket. You will need a chopping block, a chef's knife, a bread knife, a soup pan, measuring cups and spoons, a ladle and serving bowls preferably those that can be used for baking in the oven or ramekins.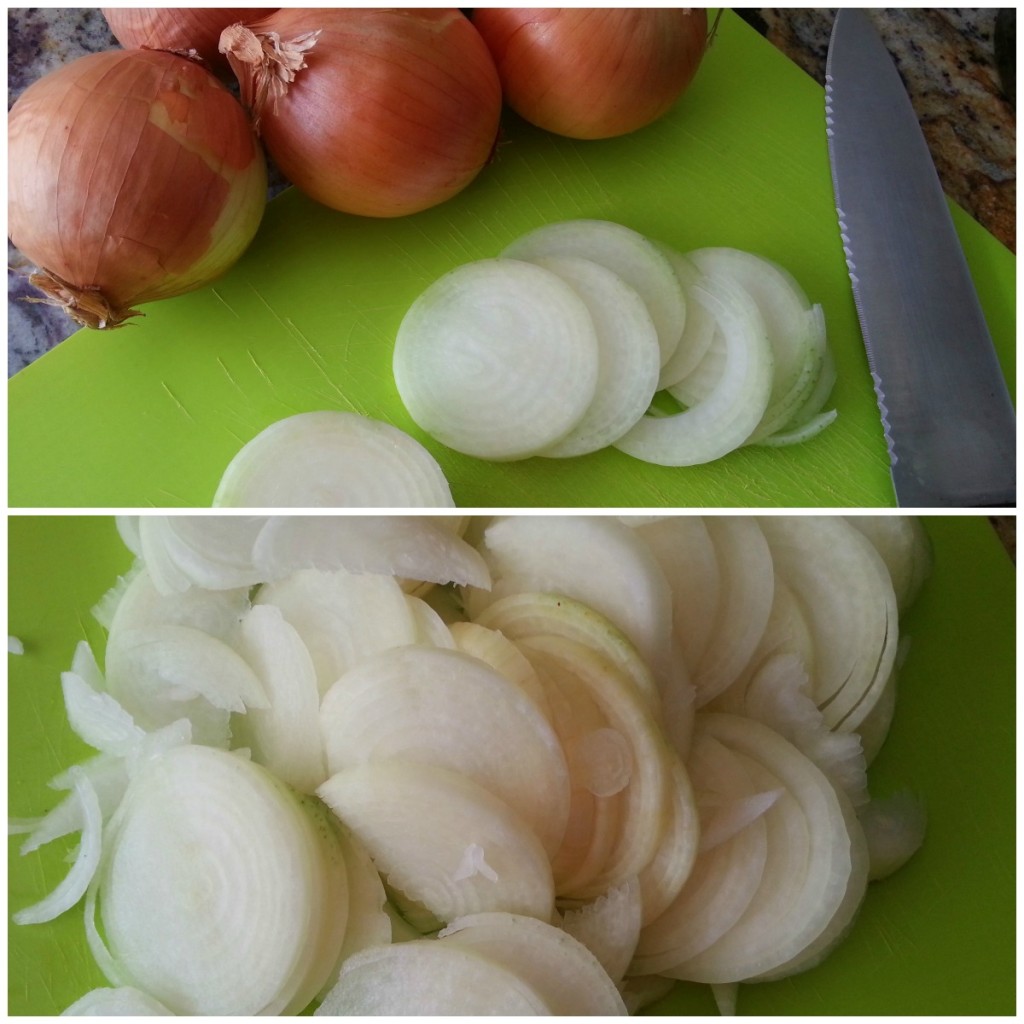 To prepare the french onion soup start by cleaning the vidalia onions and cutting those in rounds. Then in the soup pan add the olive oil and the butter and fry the onions until golden brown. The trick to getting golden brown onions is to avoid moving them a lot just  let them caramelized at a medium flame and be patient.

When the onions are golden brown then add the chicken bouillon, the salt and the black pepper and combine. Then add the chicken stock and let the french onion soup simmer for 15 to 20 minutes.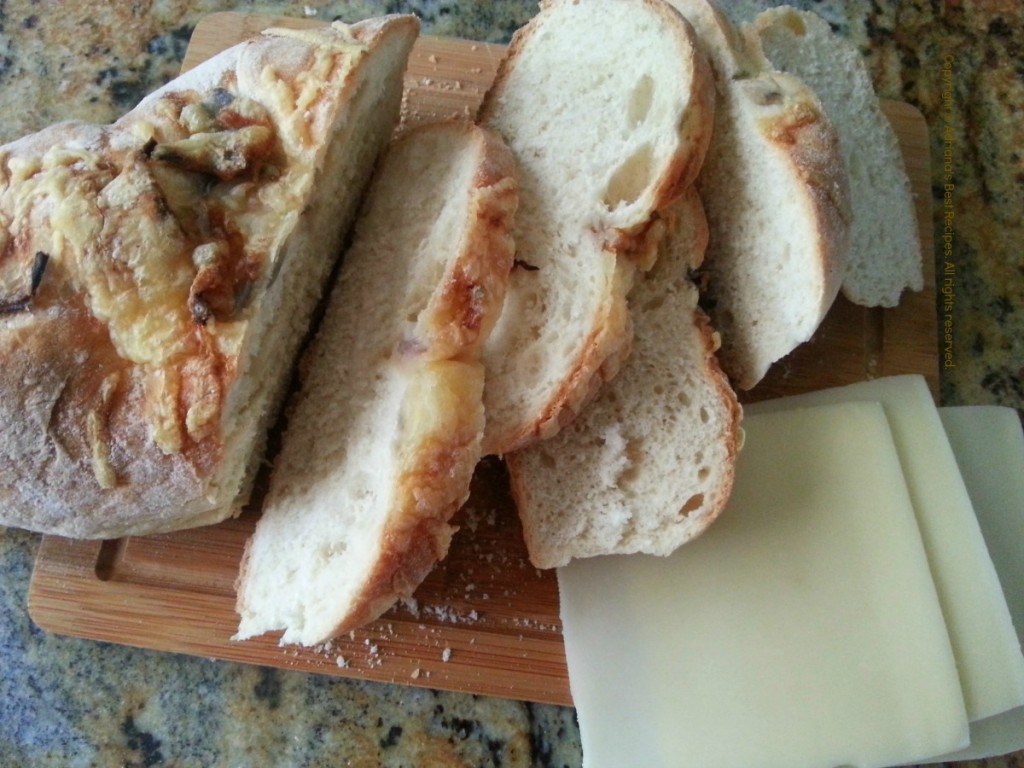 Last weekend when I was visiting my farmers market I found this delicious artisan bread with roasted vidalia onions and Gruyere crafted with the traditional French baking techniques; if you cannot find such a bread in your local market then use a baguette. Cut the bread loaf in slices and place in each slice half of a slice of Gruyere cheese and toast inside the oven.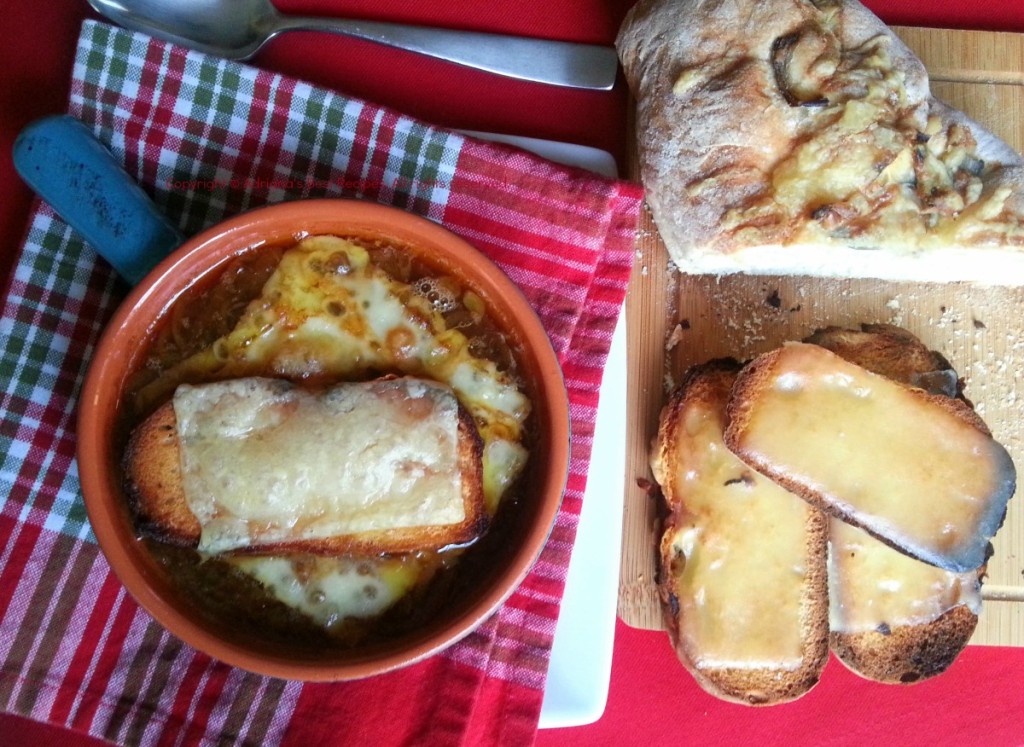 To serving suggestion is to serve the french onion soup in a bowl and garnish with the toasted bread and two more slices of cheese and then place inside the oven to get a gratin. Serve hot and enjoy with additional bread toasts and a cup of Shiraz or a red wine. You can pair this french onion soup with a pear salad and make it a full meal.
Yum!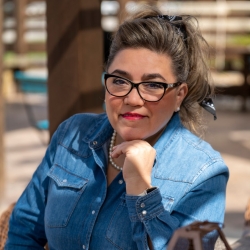 Latest posts by Chef Adriana Martin
(see all)