This post is also available in: Español
Experiencing the wheat harvest and learning how wheat turns into bread and other favorite treats, read on!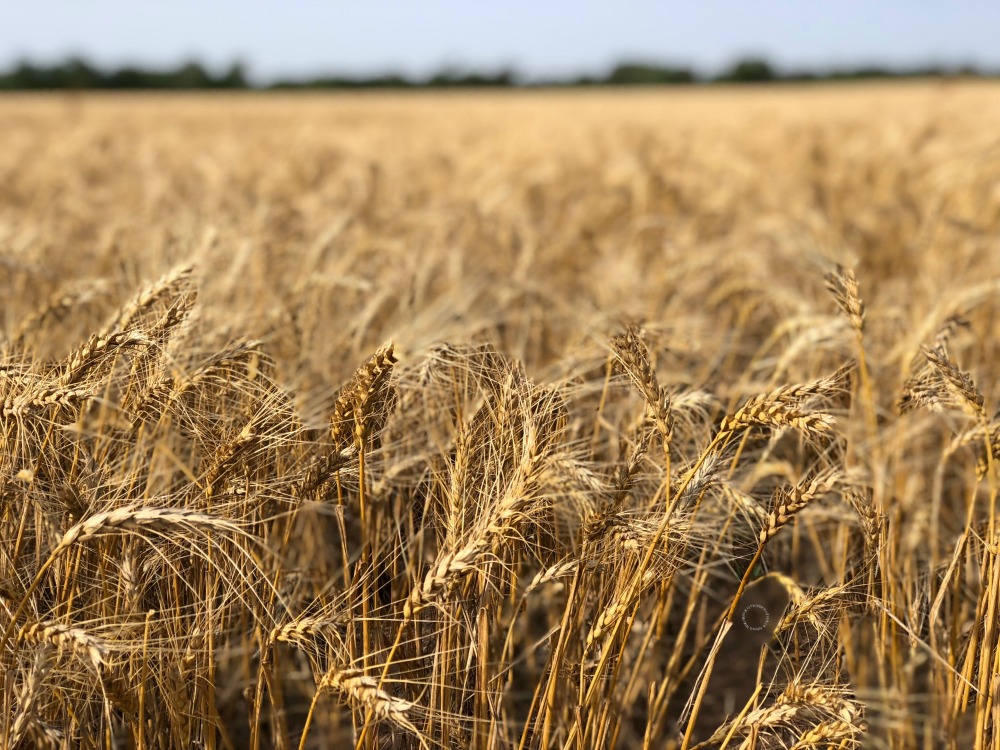 I was invited to the wheat harvest tour organized by Kansas Wheat who kindly sponsored my trip to get educated on wheat farming and bread baking. However all opinions expressed on this article are mine alone and I am offering my honest thoughts about what I learned during the Wheat 2 Bread tour.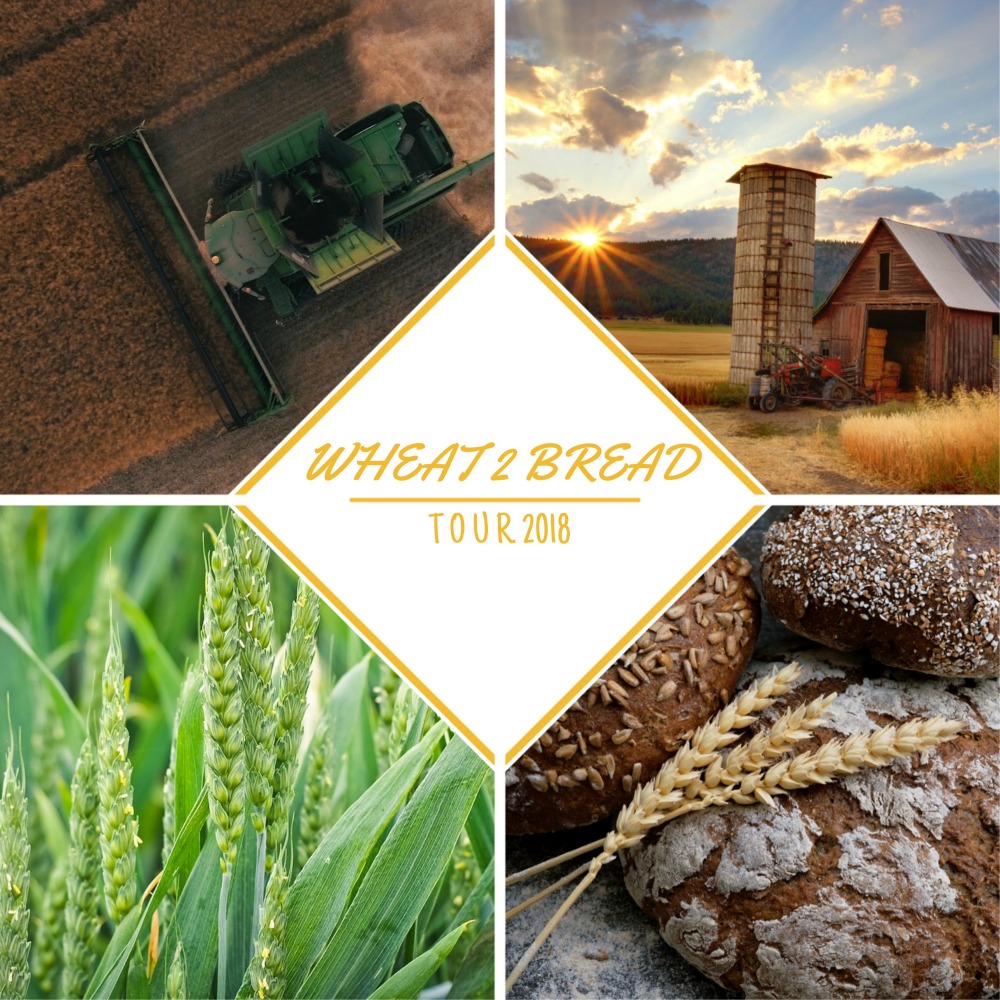 The adventure started by arriving to Wichita, Kansas where I joined a group of food bloggers experts in baking, executives from Red Star Yeast and the Kansas Wheat Team. Both sponsors of this educational experience. In the group I was the only latina and inexperienced baker so that posed a great opportunity for me to get inspired and educate myself in baking techniques while savoring all the goods made with wheat.
Being a bread lover and a farming advocate having the chance to experience the wheat harvest, meeting with the wheat farmers and seeing how the wheat gets to our pantries, was without a doubt interesting. Not everyday you get to be a in a golden wheat field, hop onto the combine and then learn what happens after the wheat is harvested from the fields.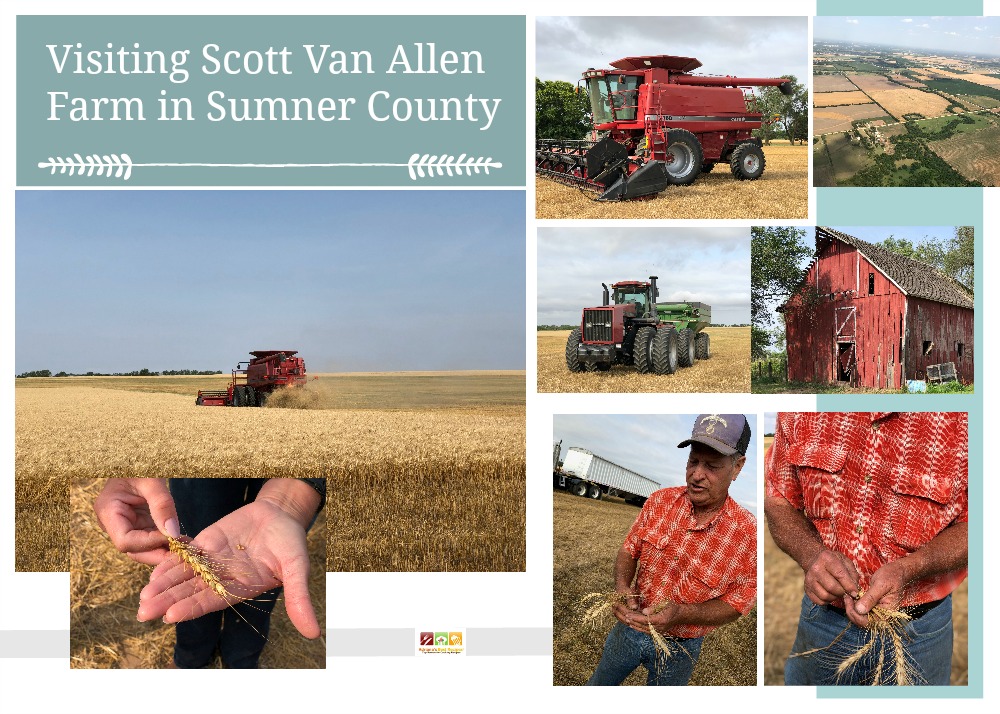 Scott Van Allen, owner of Scott Van Allen Farm hosted us for our first top. Scott raises wheat and grain sorghum. His farm is located in Sumner County known as the wheat capital of the world. One 60-pound bushel of wheat  harvested at Scott's farm provides about 42 pounds of flour enough to make 70 pounds of loafs of bread. Impressive indeed.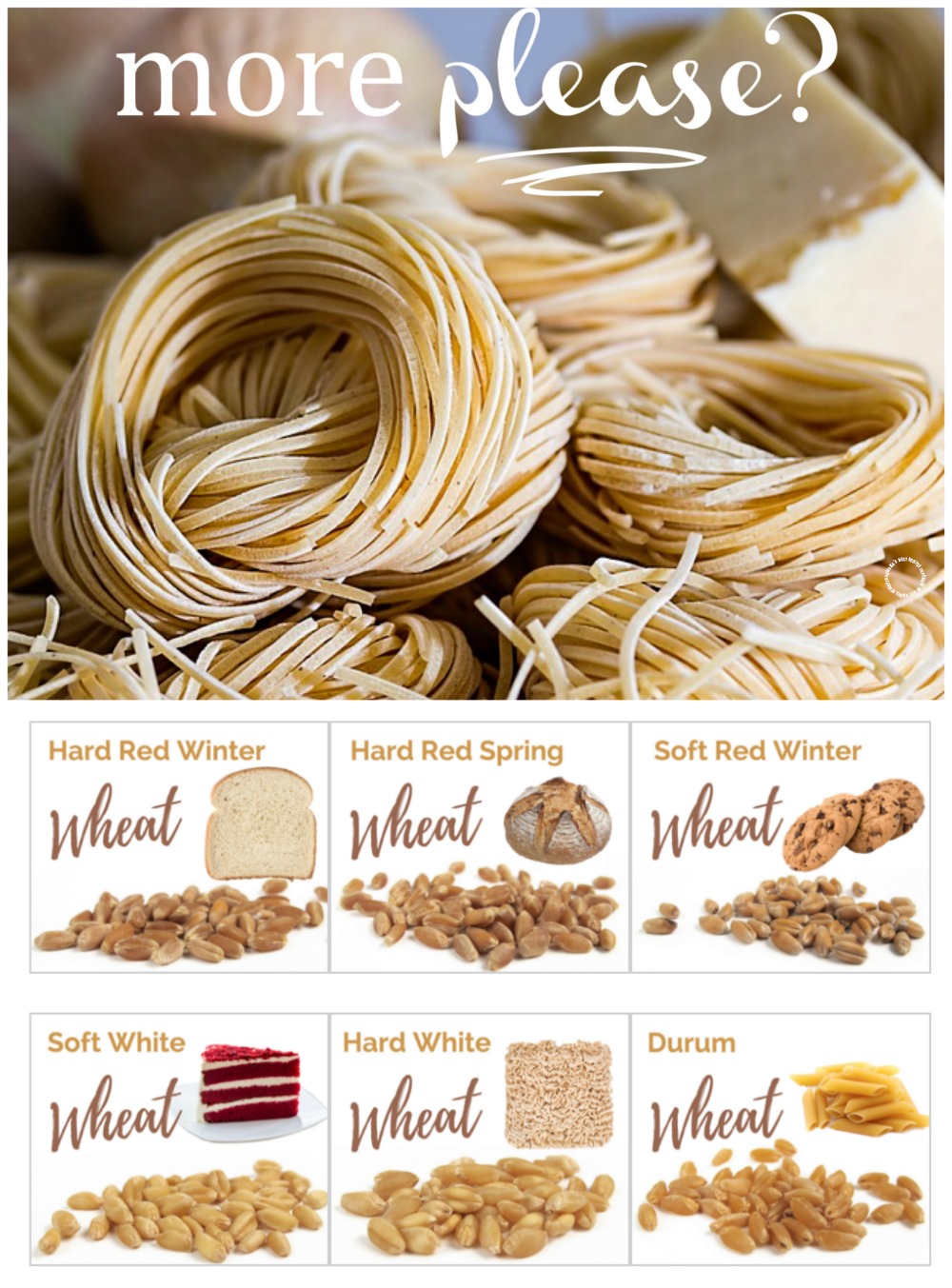 In terms of wheat varieties I learned that there is an endless number of crop varieties. However each of these varieties belong in one of the six wheat classes: Hard Red Winter (mostly all purpose flour); Hard Red Spring (the aristocrat of wheat good for designer breads, bagels and croissants); Soft Red Winter (good for crackers, pretzels, pastries and cookies); Soft White (perfect for cakes, pastries and middle eastern flat breads); Hard White (used for ramen, asian noodles and tortillas); and Durum Wheat (high protein wheat intended for pastas).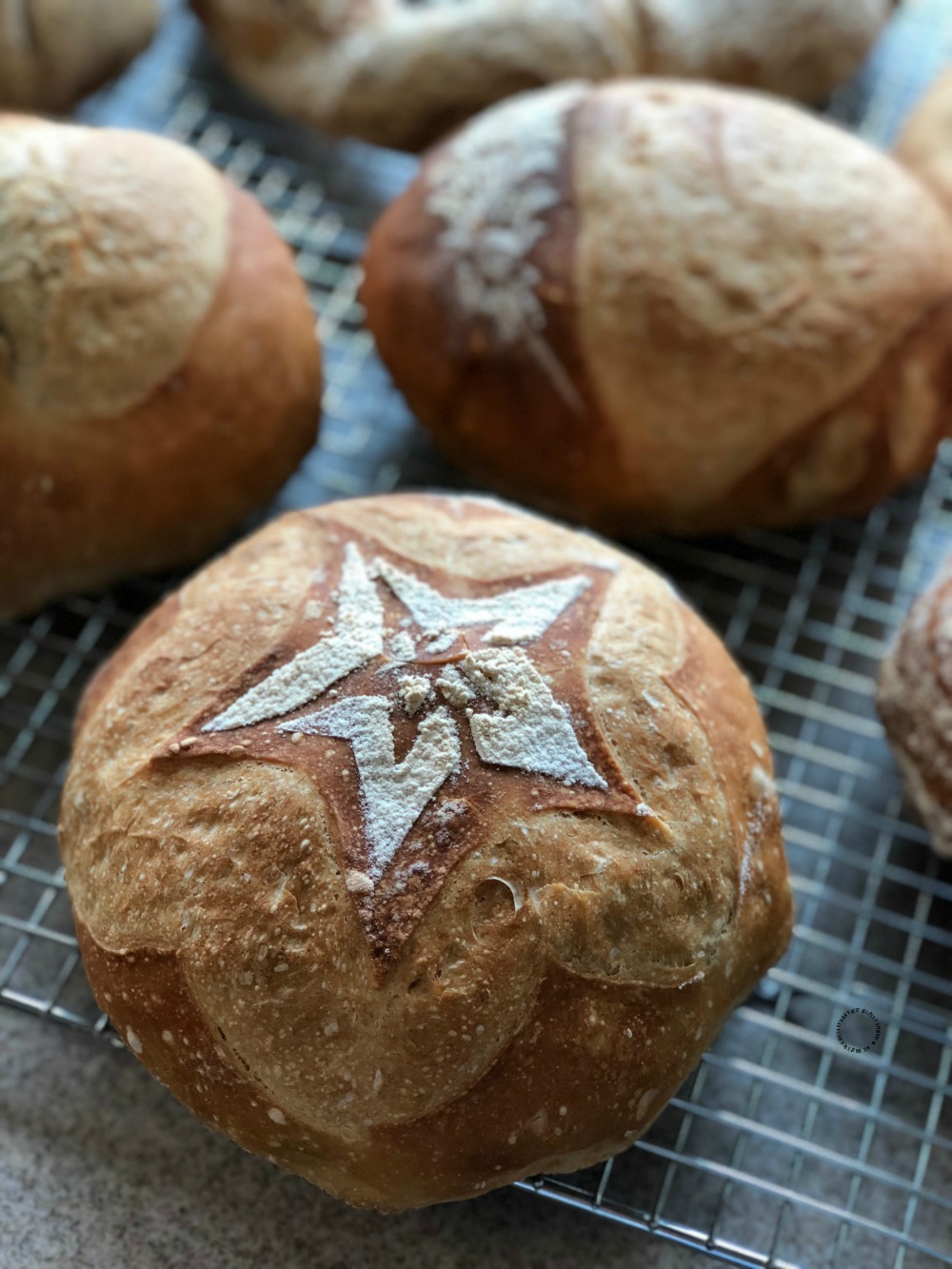 Some kinds of wheat may be good for baking artisan bread, cakes, pasta or cookies, but they may also have large differences like plant dates and geographic locations. That is why wheat farmers have to consider which plant characteristics are best suited for their fields. One important thing to consider is that there's no GMO wheat. All varieties are created naturally in the field. Wheat varieties in Kansas are very specific to the needs of the weather and the soil. The United States is the 5th most important producer of wheat. Around 50% of the wheat harvested in Kansas is exported to Mexico, one of the most important importers of Kansas wheat.
I have been fan of King Arthur Flour. Which in my opinion is the best flour in the market. And I had the chance to visit the mill where ten million pounds of stone ground Kind Arthur white whole wheat flour is milled at Farmer Direct Foods. Milling and the quality of the flour both are key for achieving best quality bread.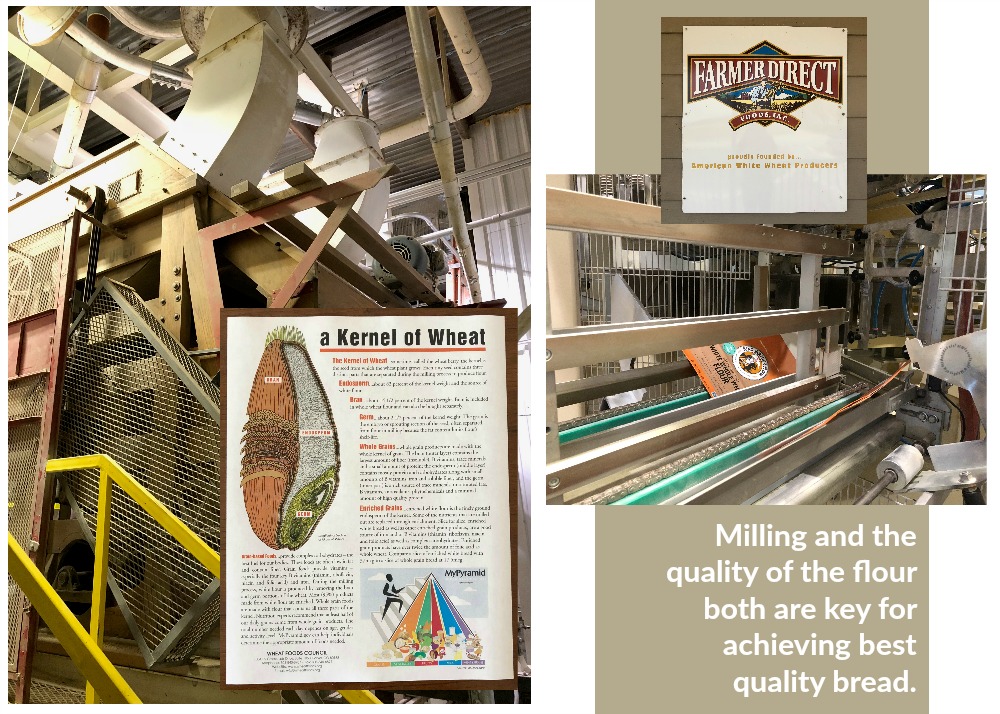 Farmer Direct also sells this high quality flour to Radina's. A local family owned business with several locations within Kansas. They sell up to 250 loafs of artisanal bread everyday. And serve many breakfasts and lunches made with their own baked goods. Which are baked there in the store. I got the chance to meet Chef Santiago, a Mexican pastry chef from Zacatecas trained in French patisserie. His advice when baking bread is patience. A sour dough bread takes 36 hours from loaf start to final product. No doubt a labor of love and patience.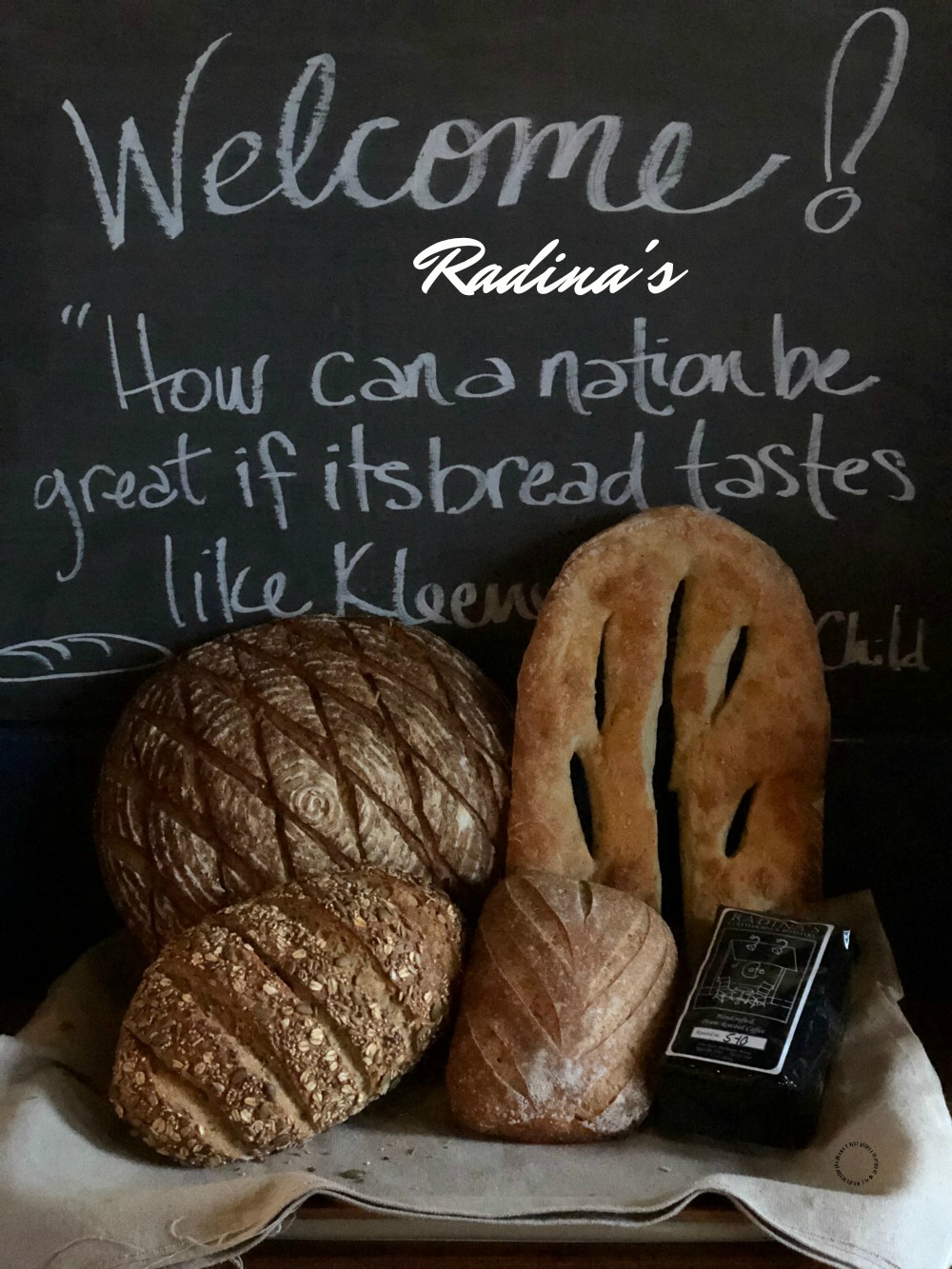 The wheat harvest tour was a true farm to table experience, as we got to see the complete process. From harvest, to milling to the end product. But wheat is not only good for bread. Kansas is famous for their wheat craft beers. One of my favorites was the 1863 wheat beer at Tallgrass Taphouse. If you love Belgian style beers, the 1863, Unfiltered American Wheat Ale (5.5%) is a must try!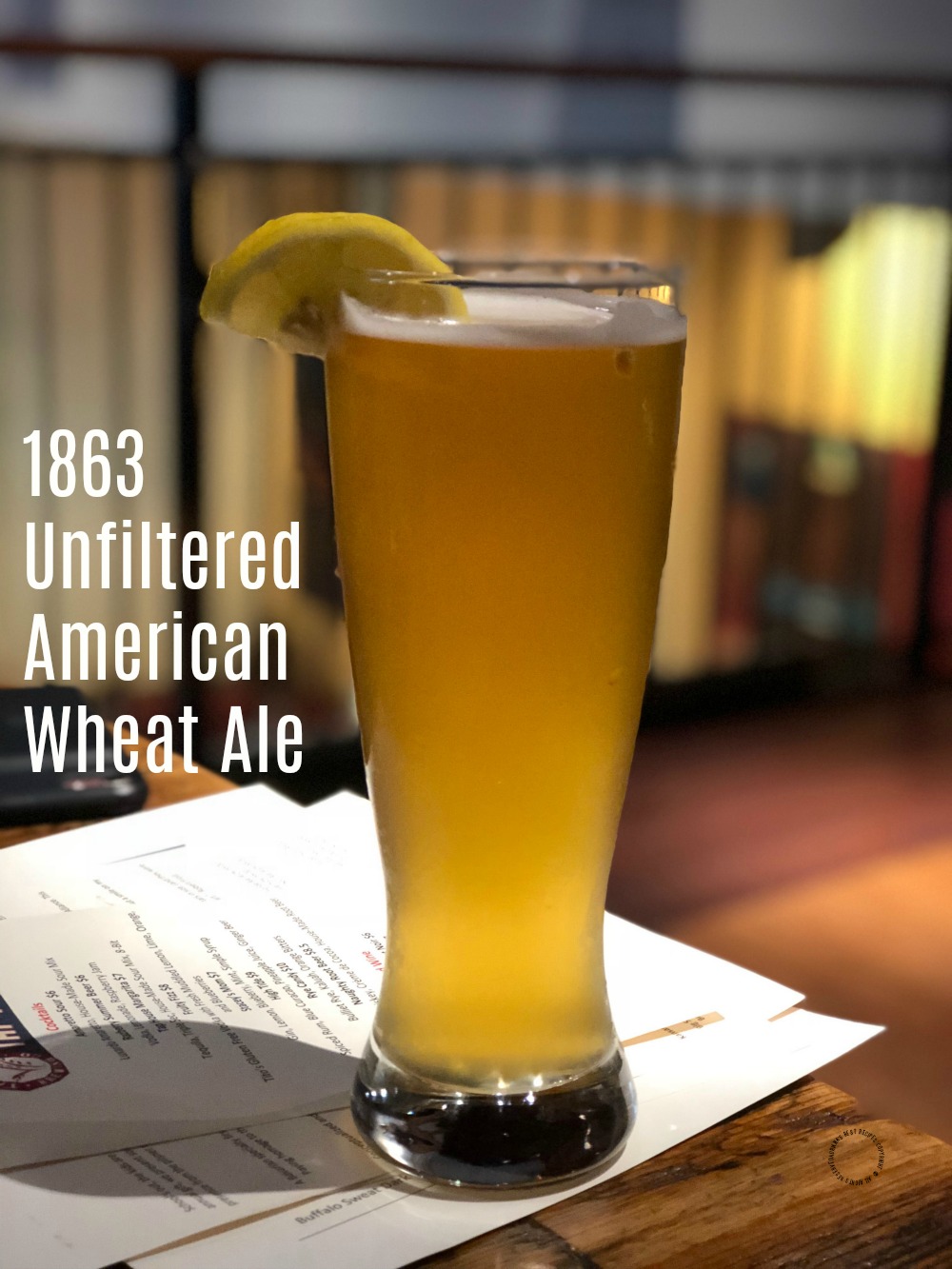 Many times I have shared the importance of getting to know from where the food that we eat comes from. If you have the chance to meet a farmer ask questions and learn the process. Visit local farms in your town to understand what is grown locally in your area. You will be surprised of all the good information and great people that you will meet in the process. Nonetheless the appreciation for food and the knowledge of what you and your family are consuming is safe and nutritious.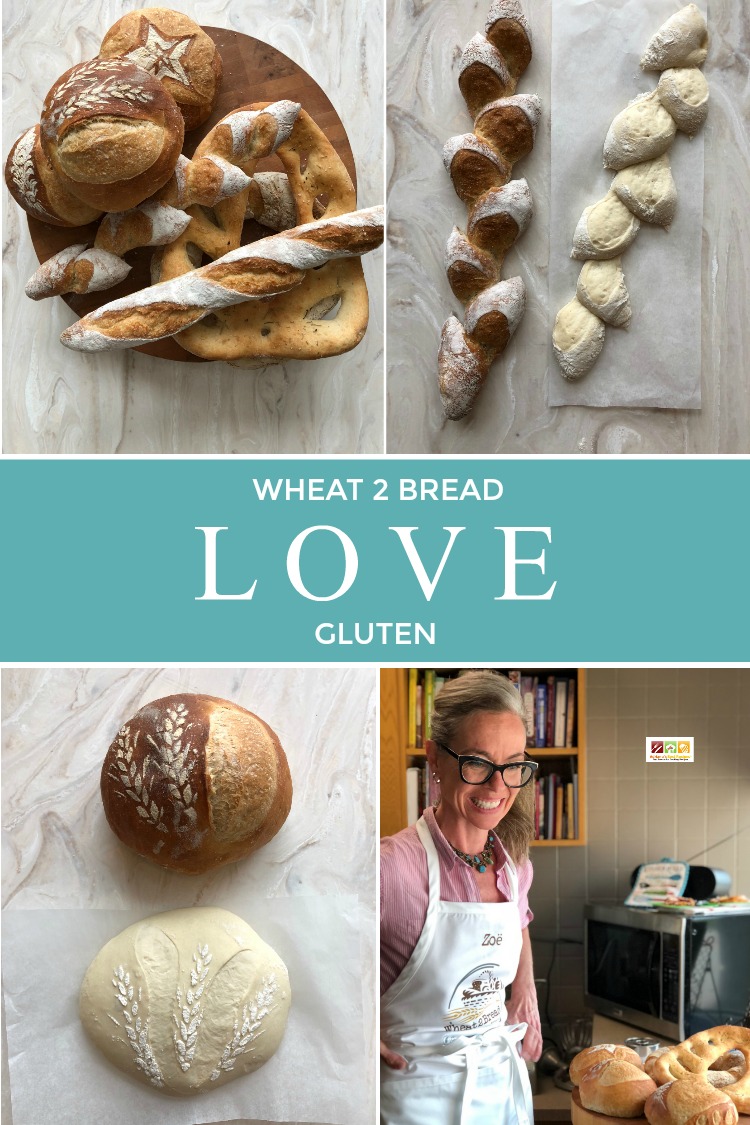 Hoping you have enjoyed my article about the wheat harvest. If visiting Kansas soon stop by The Keeper of the Plains. Located where the Big and Little Arkansas rivers join together in downtown Wichita. Very interesting site and a great way to say goodbye to a wonderful wheat harvest tour.
Products from Amazon.com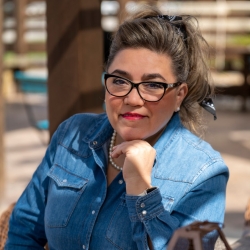 Latest posts by Chef Adriana Martin
(see all)