This post is also available in: Español
Disclosure: I'm a member of the Kraft Tastemakers—a community of kitchen aficionados contributing my recipes and stories to KraftRecipes.com. Kraft compensates me for my time and provides me with materials to make the lovely dishes you see. My stories, my opinions, and my tastes are my own!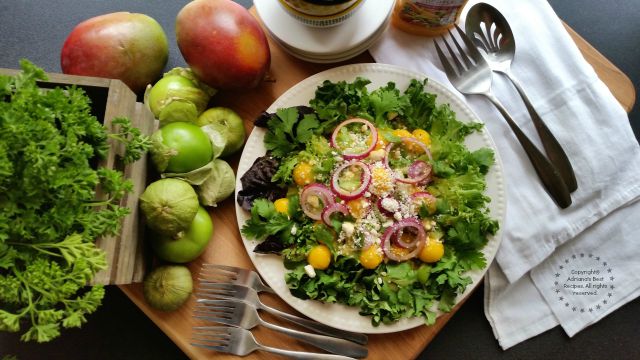 Tomatillos can be eaten raw or cooked and are related to the Cape gooseberries. This fruit is tasty and a versatile ingredient that is now in season. And since we are still enjoying the summer weather there's nothing like a refreshing Tomatillo Salad with Mango Vinaigrette to enjoy with all the family. This salad is my most recent creation published at Amigas de Comida Kraft, a recipe site where I collaborate developing recipes with my latino flavors and style.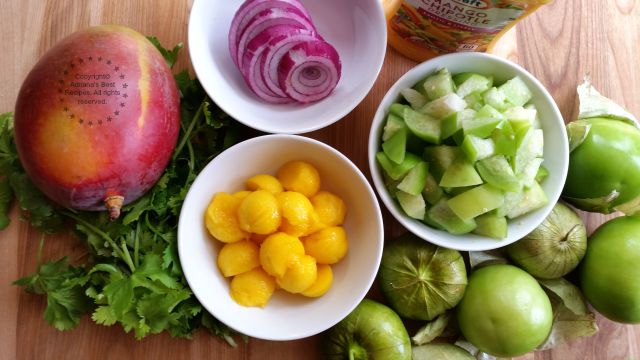 During this time of the year that the warmer weather is the norm, we crave for fresh and hassle free dishes since we homemakers don't want to spend too much time in the kitchen so that we can enjoy with our kids and the whole family the time off and summer fun. Making easy fresh options in my opinion is the way to go to safe time and provide something cold and delicious to those we love.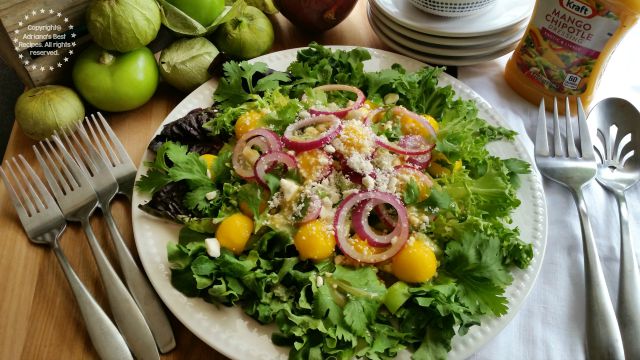 This recipe for Tomatillo Salad with Mango Vinaigrette is inspired in a quick salad my mom was used to make for us with ham, chopped jalapenos and raw tomatillos, paired with corn tostadas and drizzled with lime juice.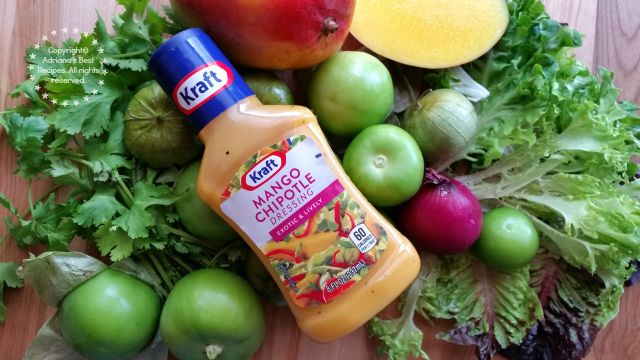 I really enjoy bringing those flavors of the past and reinvent using new combinations. And since my family loves fresh mango I decided to pairing mango pearls with tomatillo and field greens from my vegetable garden and drizzle with KRAFT Mango Chipotle Vinaigrette Dressing. This vinaigrette is tasty and tangy and goes nicely with all the ingredients part of this creative recipe for Tomatillo Salad with Mango Vinaigrette that you can offer on your next grilling party before the kids go back to school. You can see the complete recipe details HERE.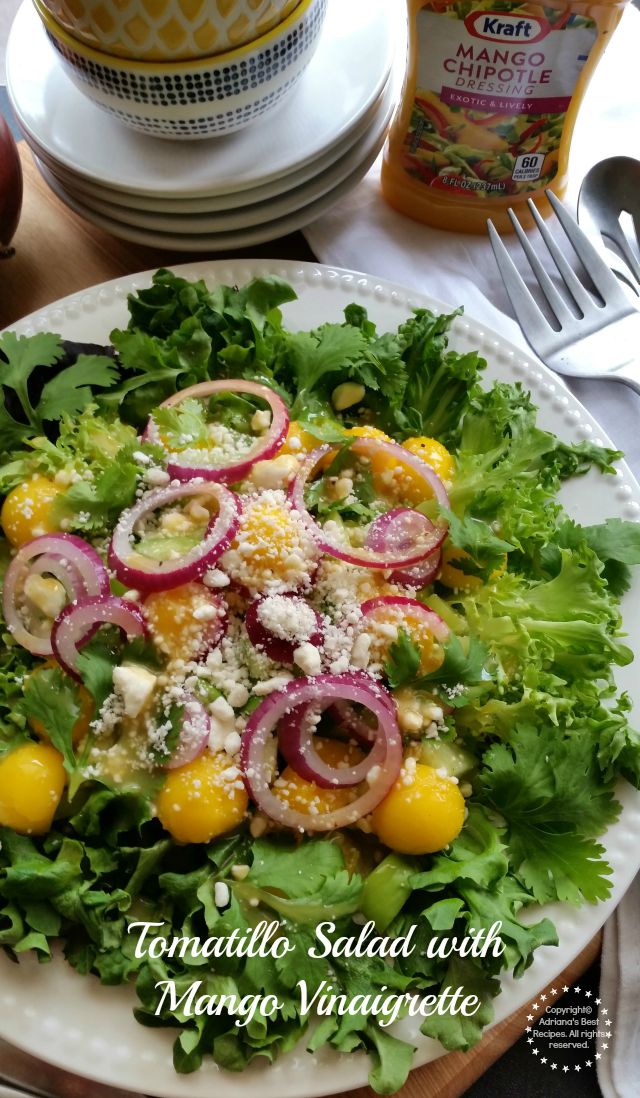 I invite you to join the conversation on Facebook at the Comida Kraft where many tasty recipes like this Tomatillo Salad with Mango Vinaigrette are posted daily basis for you to get inspired.
Happy summer cooking!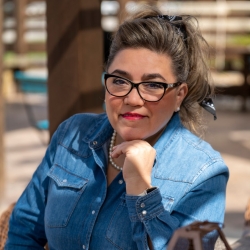 Latest posts by Chef Adriana Martin
(see all)