This post is also available in: Español
The Sweet Potato Black Bean Quesadillas recipe and the Healthy Family Classics Cookbook giveaway are being done in collaboration with Produce for Kids. All opinions are mine.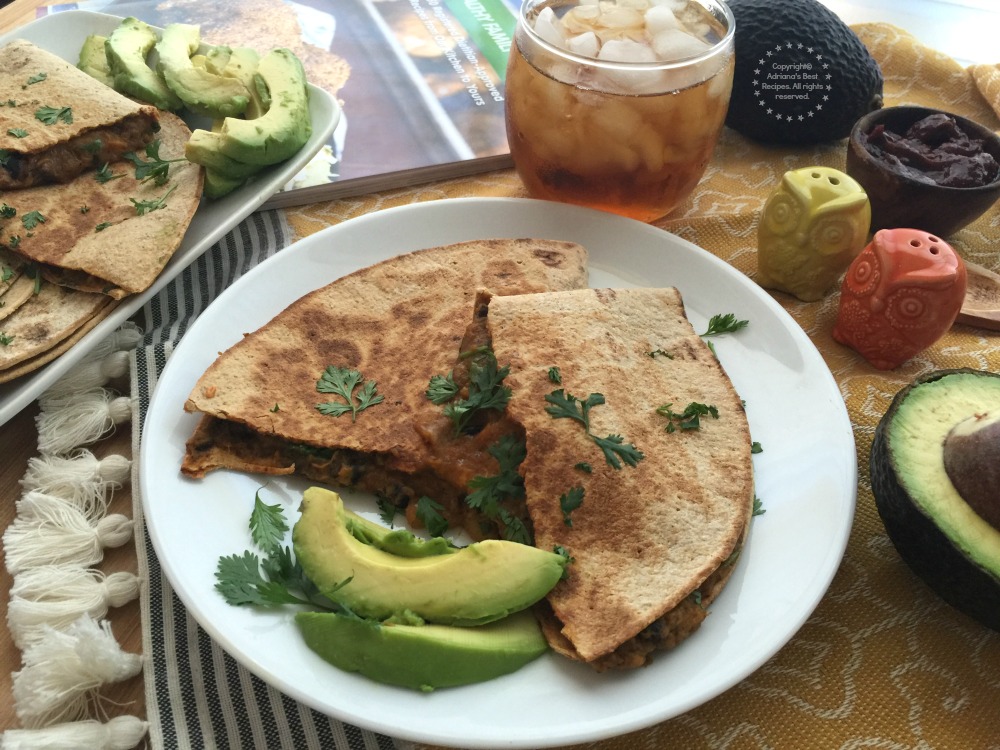 While reading Produce For Kids Healthy Classics Cookbook I found a sweet potato black bean quesadillas recipe that is nutritionist approved and also very tasty. Using sweet potato and beans in a quesadilla might be a little crazy but it isn't. This combination has the perfect balance between sweet and smoky.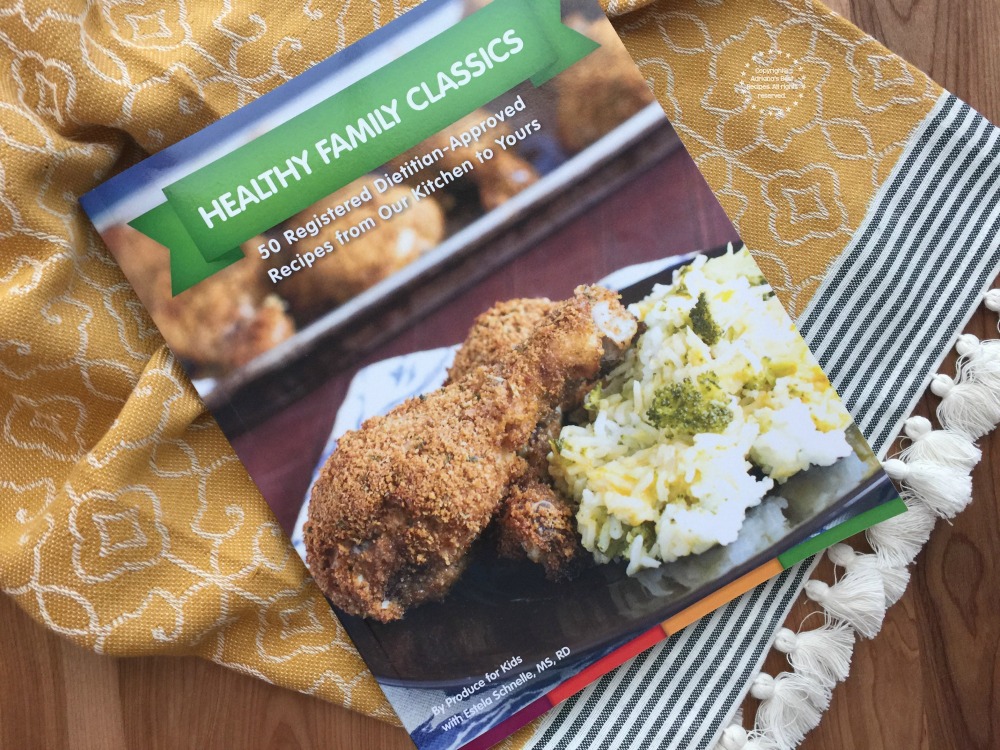 This quesadillas recipe has less than three hundred calories, fiber and much needed protein, calcium,plus it is low in sodium. All important things to achieve a balanced nutrition and a healthier meal to munch on.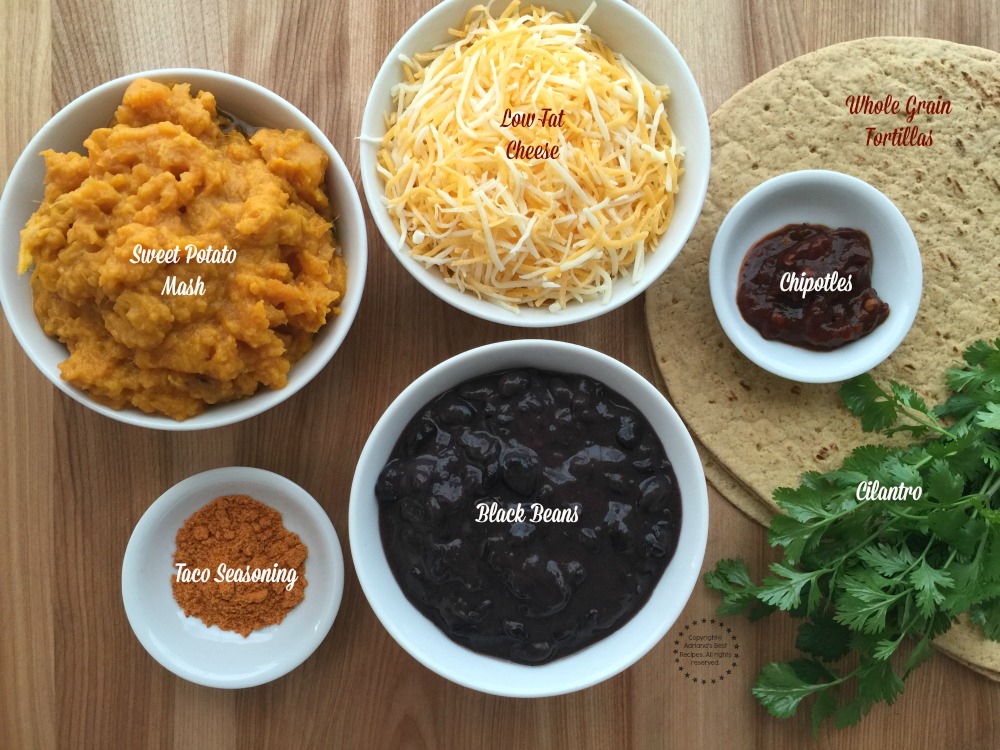 Quesadillas are always a popular dish in my Mexican culture. We eat quesadillas for breakfast, lunch or dinner and even as a quick snack. We prepare quesadillas using many different ingredients. We also use quesadillas to repurpose leftovers, like grilled veggies and meats.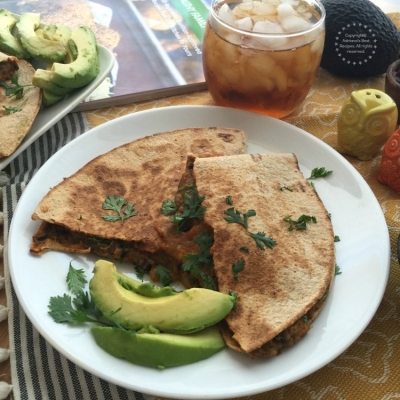 Sweet Potato Black Bean Quesadillas
This recipe for sweet potato black bean quesadillas has less than three hundred calories, contains fiber, protein, calcium, and is low in sodium. Besides that you can prepare in less than 15 minutes.
Ingredients
2

large sweet potatoes cooked and mashed

1

cup

of cooked black beans or low sodium canned beans

1

tablespoon

of low sodium taco seasoning

1

teaspoon

of chipotle sauce

1/4

cup

of chopped cilantro

8

inches

whole grain tortillas

1

cup

of low fat Monterrey Jack cheese

1

in

avocado cutslices

optional
Instructions
Combine the sweet potato mash with the beans, the taco seasoning, the chipotle sauce and the cilantro.

Spread this mix on a whole grain tortilla and add some cheese.

Close the quesadilla and cook on a skillet.

Cut in halves and serve with avocado slices and more cilantro if desired.

You can enjoy these quesadillas for breakfast, lunch or dinner.
Being the quesadillas such an easy thing to make we also have to consider looking for better options by not adding excessive fat or unnecessary calories but still being able to enjoy the goodness that quesadillas are for us Mexican food lovers.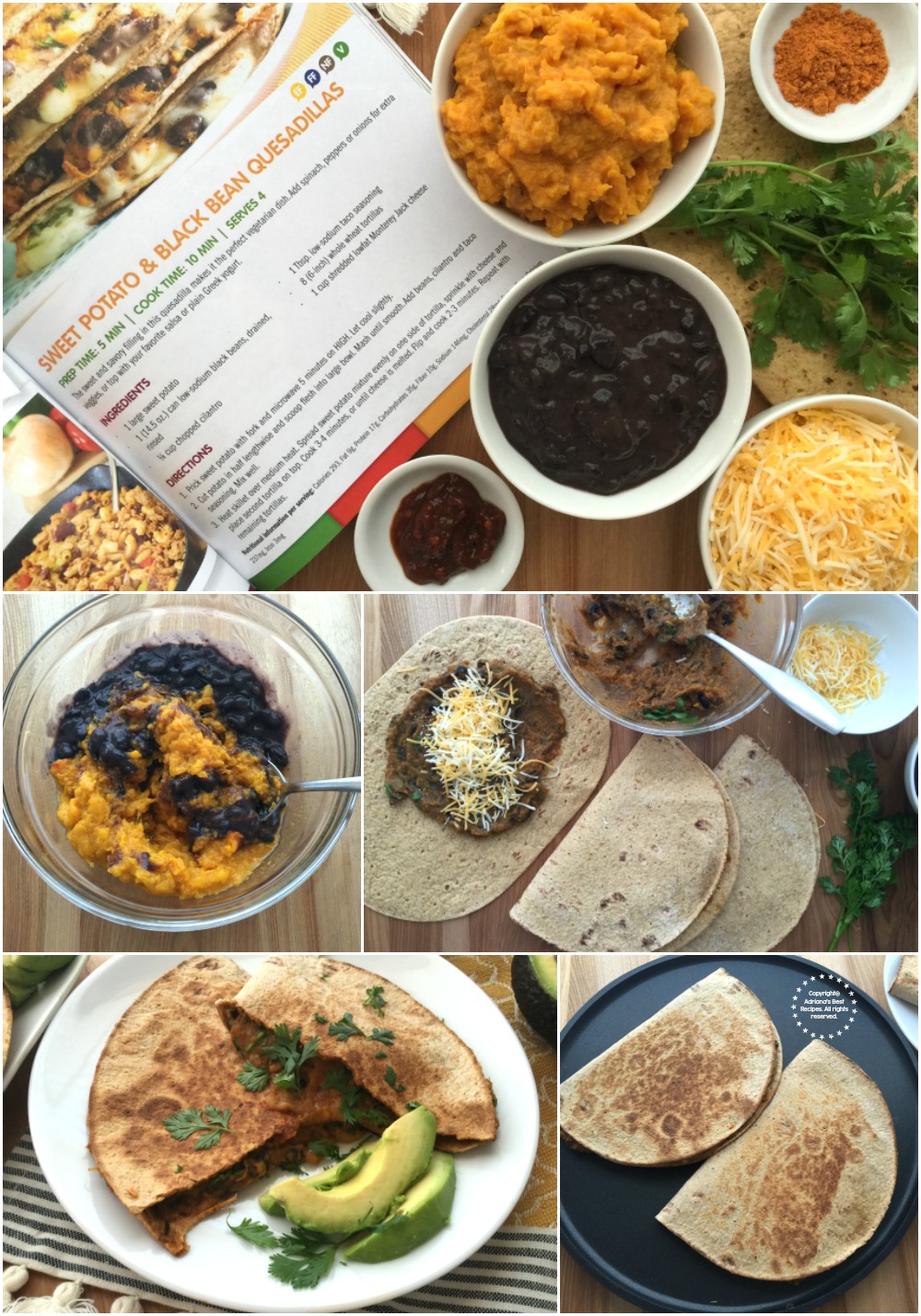 The Healthy Classics Cookbook's Sweet Potato Black Bean Quesadillas recipe in my opinion fits the bill for a tasty dish that can tame the hunger and delight our tastebuds. The recipe calls for whole grain tortillas, low fat cheese, low sodium black beans and taco seasoning as well as chopped cilantro.
The cookbook recommends to pair the Sweet Potato Black Bean Quesadillas with plain Greek yogurt however I am pairing it with avocado slices instead. And to add some zing I am adding chipotle sauce. Chipotle peppers pair very nicely with sweet potatoes and make the bite a little spicy but not too much plus add smokiness and flavor depth.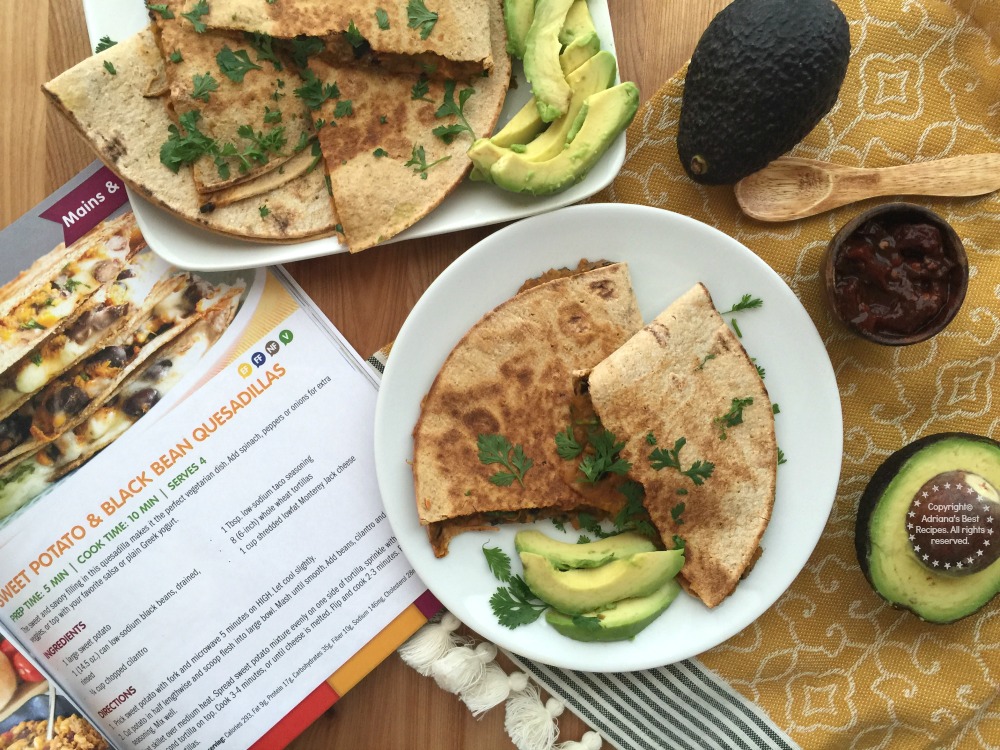 When I tested the sweet potato black bean quesadillas recipe in my kitchen I can tell you my family loved them. Can't wait to test other easy recipes inspired by the Produce For Kids Healthy Classics Cookbook. This cookbook is focused on the use of produce and compiles fifty registered dietitian approved recipes that will help moms and dads to get inspiration and find creative recipe ideas to incorporate seasonal produce into the meals and lunch boxes being offered to the kids and the whole family.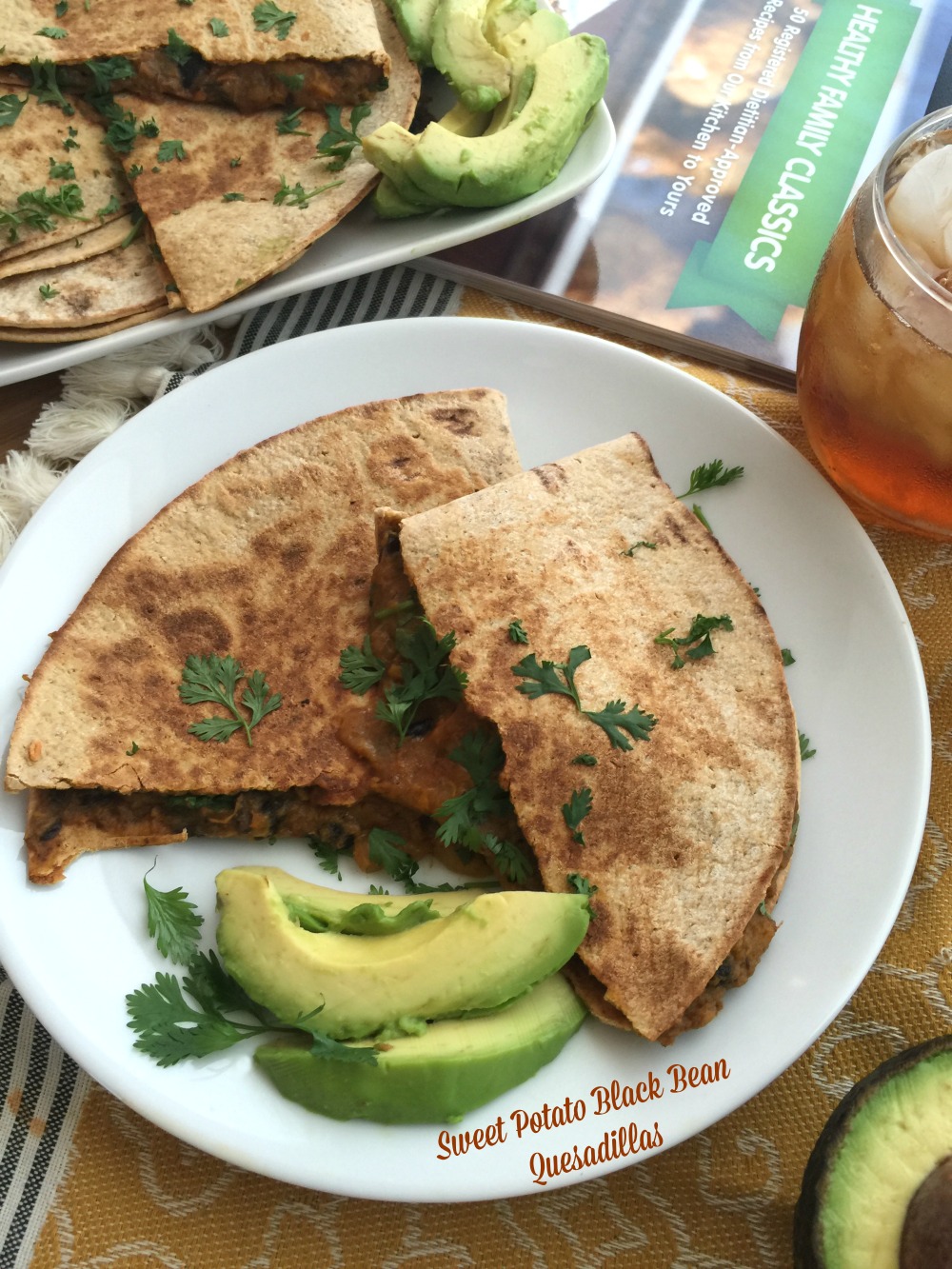 How many times we have to deal with the issue that our kids do not want to eat their veggies and we cannot find recipes to help us preparing something the kids will be excited about That is why cookbooks like the The Healthy Family Classics: 50 Registered Dietitian – Approved Recipes from Our Kitchen to Yours is such a great resource to have. This cookbook is currently for sale on Amazon and 100% of the proceeds go to help end child hunger in the US through children's programs at Feeding America®, adding to the already $5.7 million raised for children's charities since 2002 by Produce for Kids.
This is a wonderful initiative and I want one of my readers to get the chance to get a copy of the book for free by participating in the Healthy Family Classics Cookbook Giveaway.
Giveaway Rules and Regulations
In order to qualify for the sweepstakes you need to leave a comment about why it is important for you to win the cookbook.
Entries/Comments that do not follow the submission guidelines will be automatically deleted and invalid.

You will get additional points by sharing this post and giveaway information on Twitter and follow/like our social media accounts.

Winner will be chosen by tallying up all the entries and then using Rafflecopter to generate a random number.

You may only enter once per entry method.
Participants to the sweepstakes must leave a valid email address on their entry.
Winner will be notified via email and will have 72 hours to respond with a valid mailing address within the United States and contact information.
If there is no response winner will be disqualified and another winner will be chosen at random.
Open to United States ONLY. Winner must have a valid US address and be 18 years or older.
Void where prohibited. No purchase necessary.
Prize will be shipped by Produce for Kids. We are not responsible for any delays in delivery or lost items.
Sweepstakes will close on 5/20/2016 at 12:00 am EST.
Good luck and I hope you enjoy this recipe for the Sweet Potato Black Bean Quesadillas soon!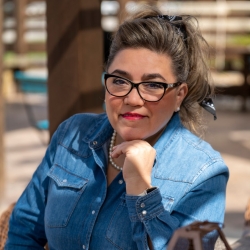 Latest posts by Chef Adriana Martin
(see all)