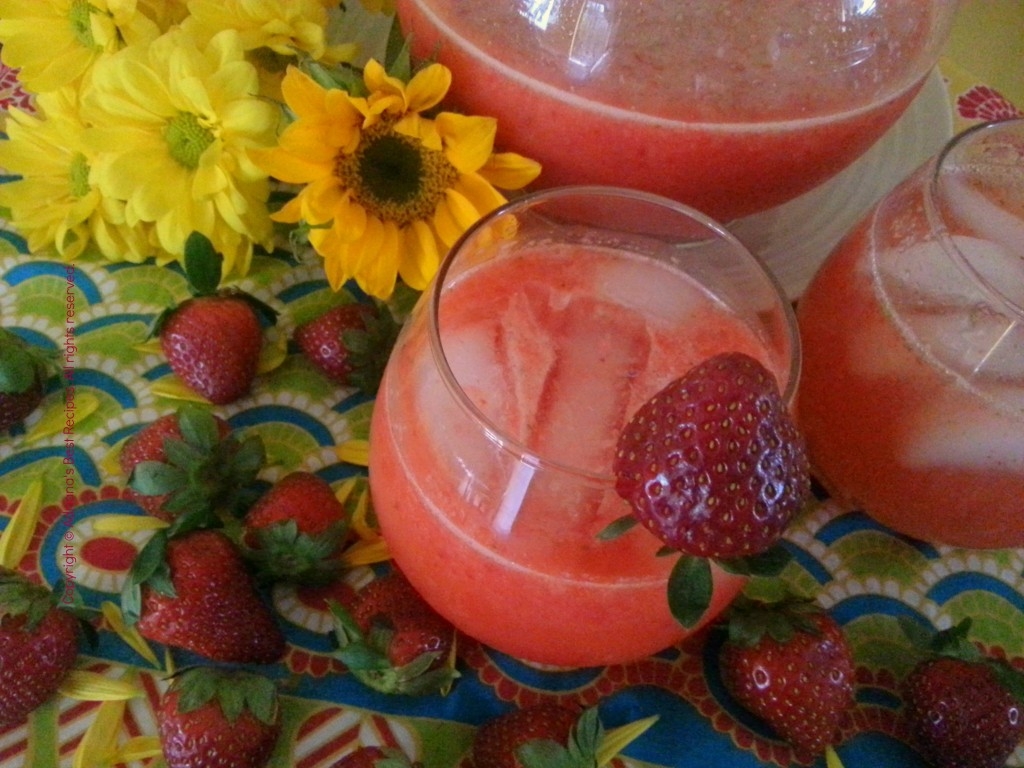 Florida strawberries are now in season and what a better time to prepare strawberry lemonade agua fresca for a treat or to drink instead of soda. This drink is healthy and packed with vitamin C not to mention very refreshing. For this agua fresca you don't need a lot of sugar to flavor due to the natural  sweetness of the organic strawberries. Easter is almost here and having a fun drink to serve to all the family during Sunday brunch is a must so I invite you to prepare this Strawberry Lemonade Agua Fresca with me and welcome Spring!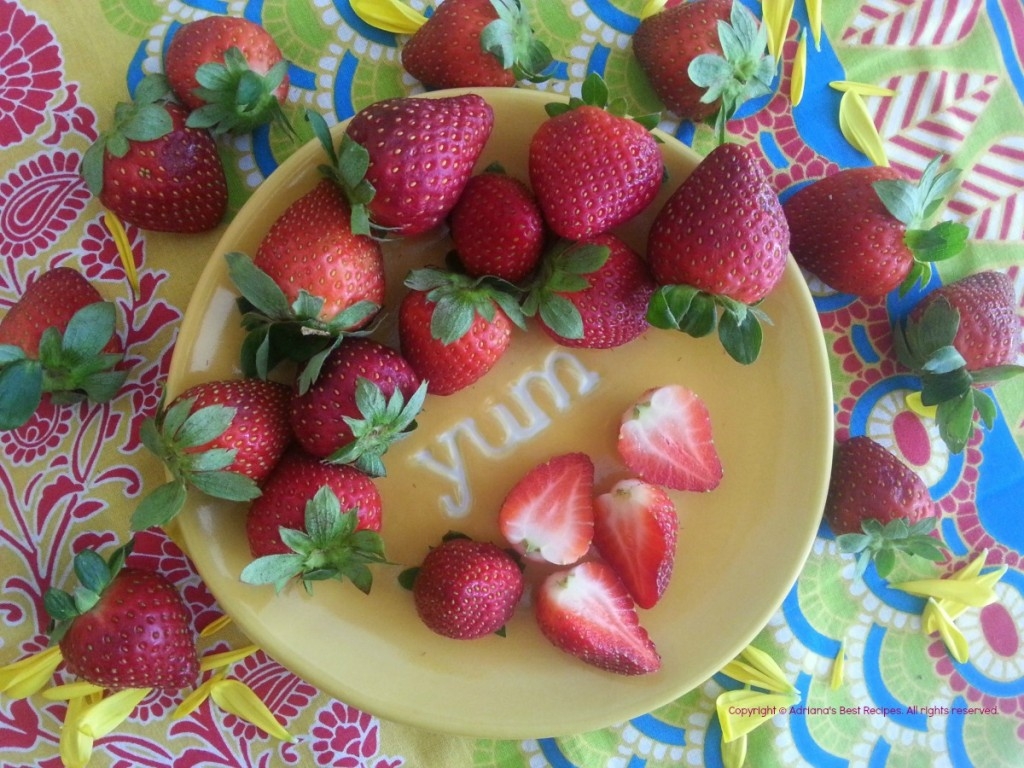 INGREDIENTS
1 cup of Wish Farms organic strawberries
1 cup of Meyer lemon juice
1/3 cup of sugar on the raw
1 liter or 4 cups of water
2 cups of ice
Preparation time: 10 minutes. Serves 8 glasses 8 ounces each. Cost per glass less than $0.75 cents of a dollar depending on the ingredients cost at your local supermarket. You will need a blender, a pitcher, a lemon juicer, measuring cups, a knife and serving glasses.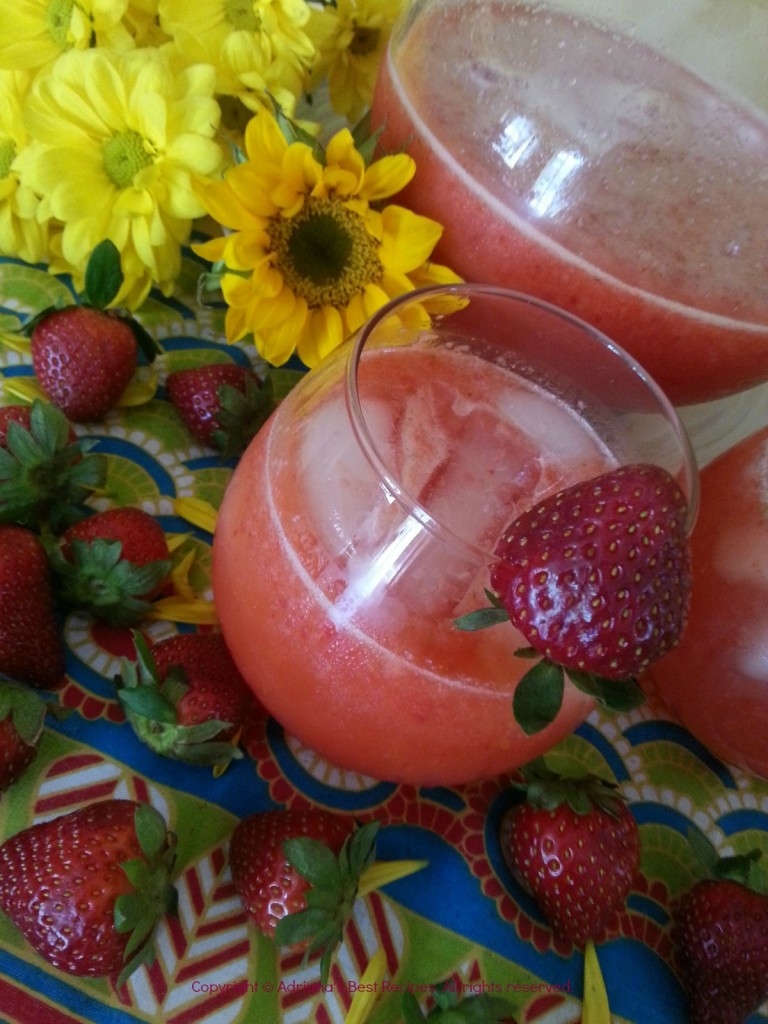 Clean the strawberries with running water and cut the green stem. Juice the Meyer lemons around 6 to 8 lemons to make one cup of juice. I recommend Meyer lemons because they are very fragrant and are sweet and tart they do a great pairing with the flavor of the organic berries. Place the strawberries, the meyer lemon juice, the sugar and 2 cups of water in the blender and mix well until all ingredients come together. Pour this preparation in the pitcher and ass rest of the water and the ice. Serve immediately.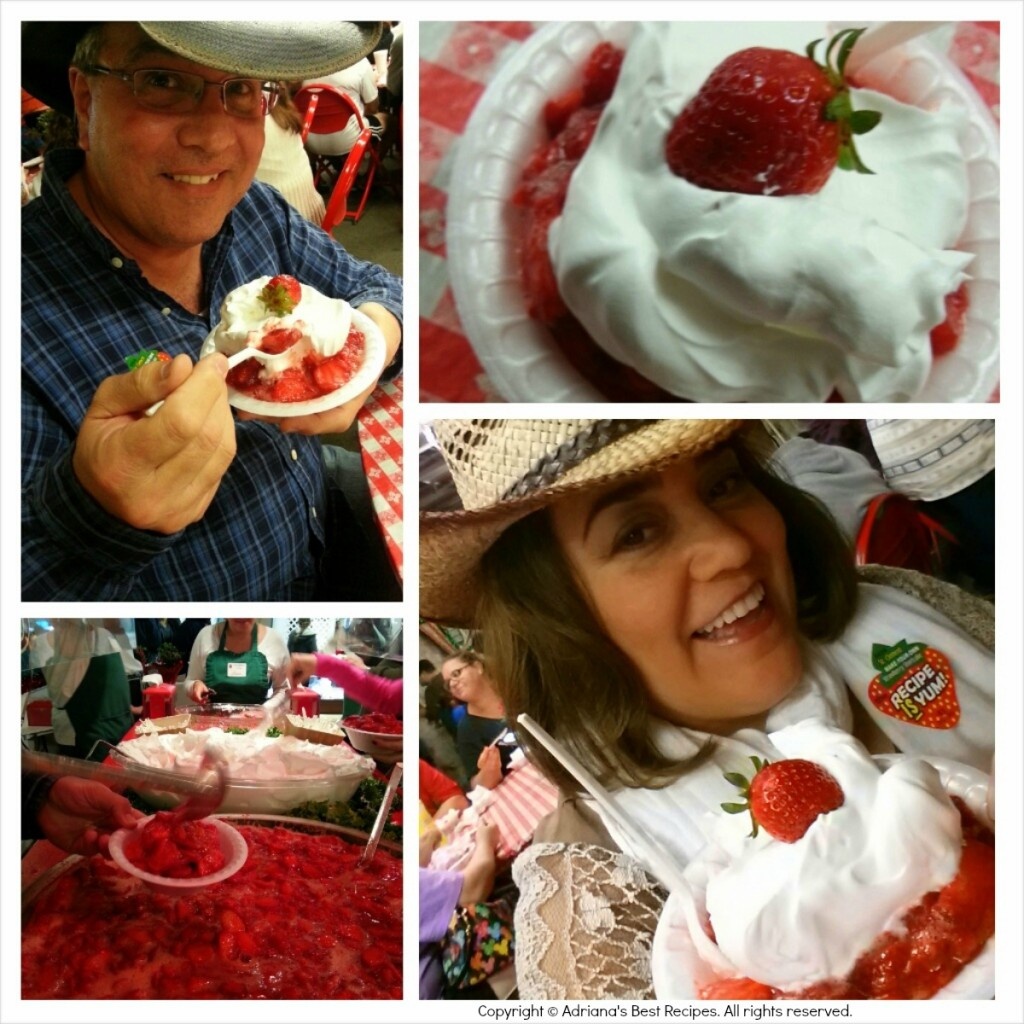 Yearly basis in Florida the Strawberry Festival occurs in the month of February thru March. It is a great celebration of food, harvest, music and a great way to get to know your local farmer community. As you know I am passionate about using seasonal and locally sourced ingredients so having the chance to meet with the farmers is a great way to learn how the produce we eat comes to our table.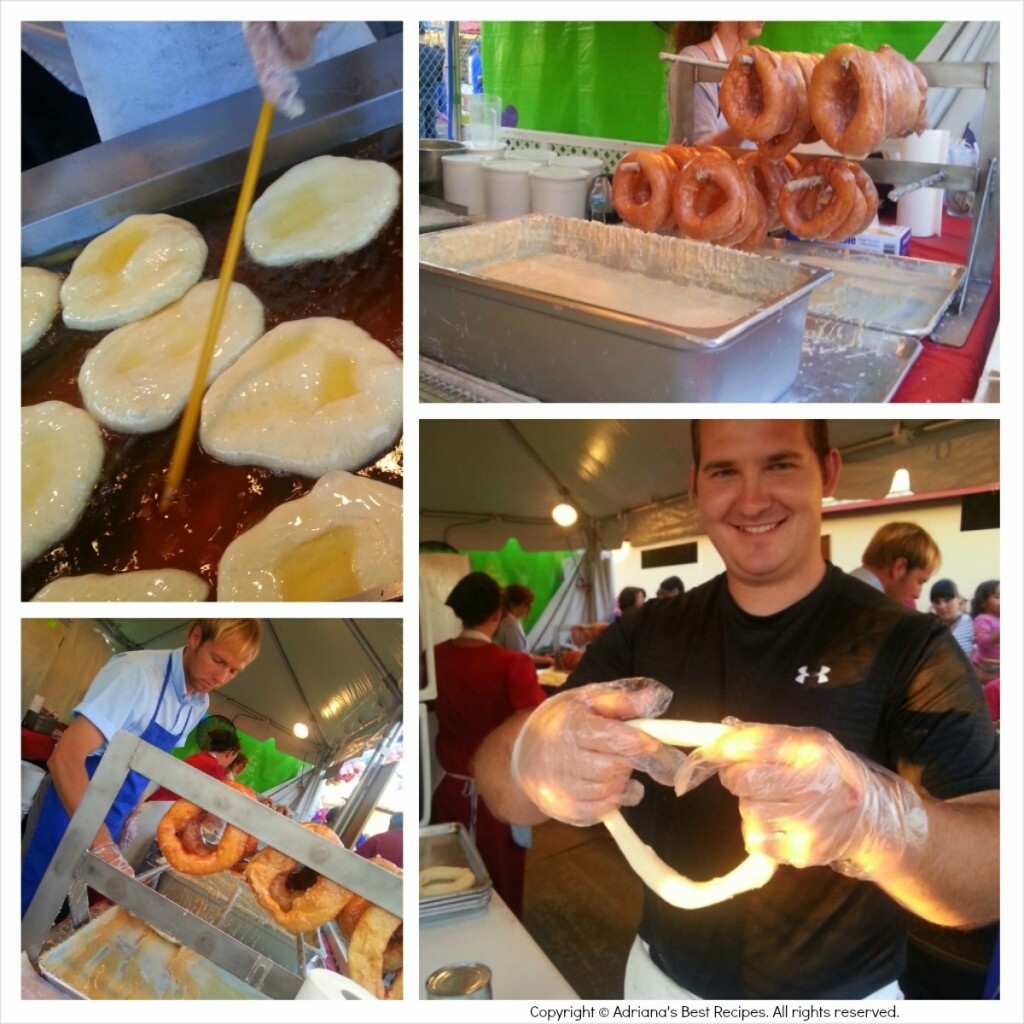 This year's strawberry festival was a great success I enjoyed a lot with my family and treated myself to delicious foods, like the Amish donuts and the strawberry shortcake. We also had the chance to meet with Misty the garden pixie that lives at the Wish Farms lands and grants wishes. Misty has a children's book and inspires children on the cultivation of strawberries.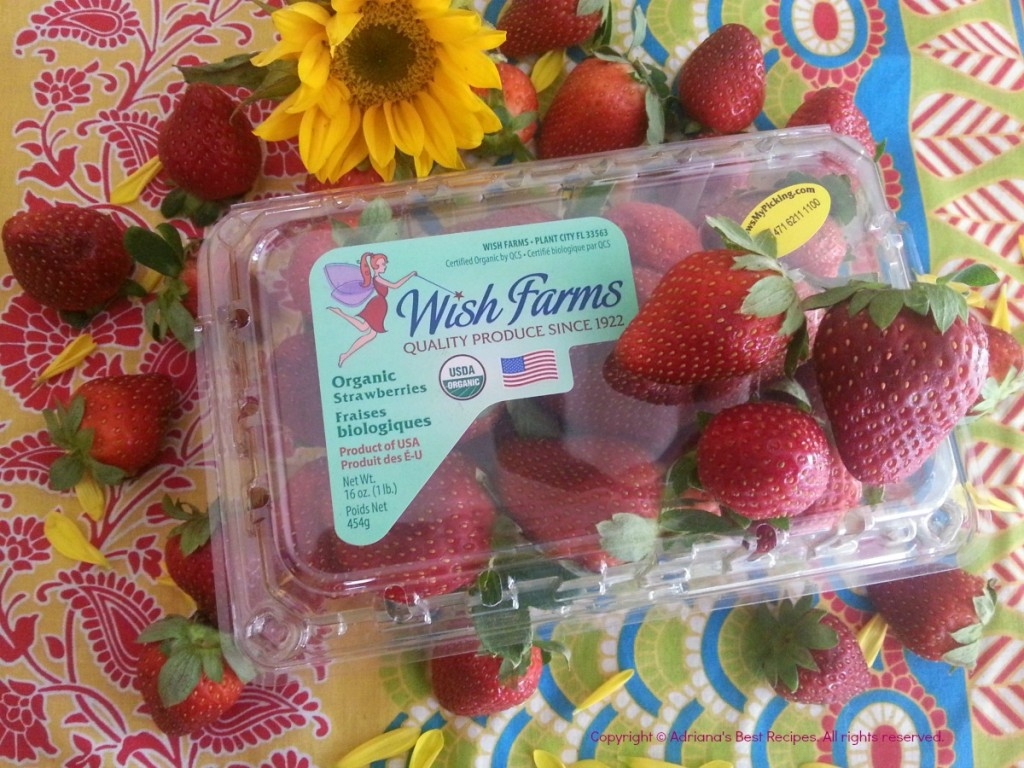 Wish Farms has been delivering quality produce since 1922 and has grown to be a national produce marketer and broker. Third generation family-owned, they are a proud leader in the industry that, for many years, has made Plant City, Florida the winter strawberry capital of the world. I invite you to follow Wish Farms to take advantage of all the great offers and berry information they provide on their social media channels.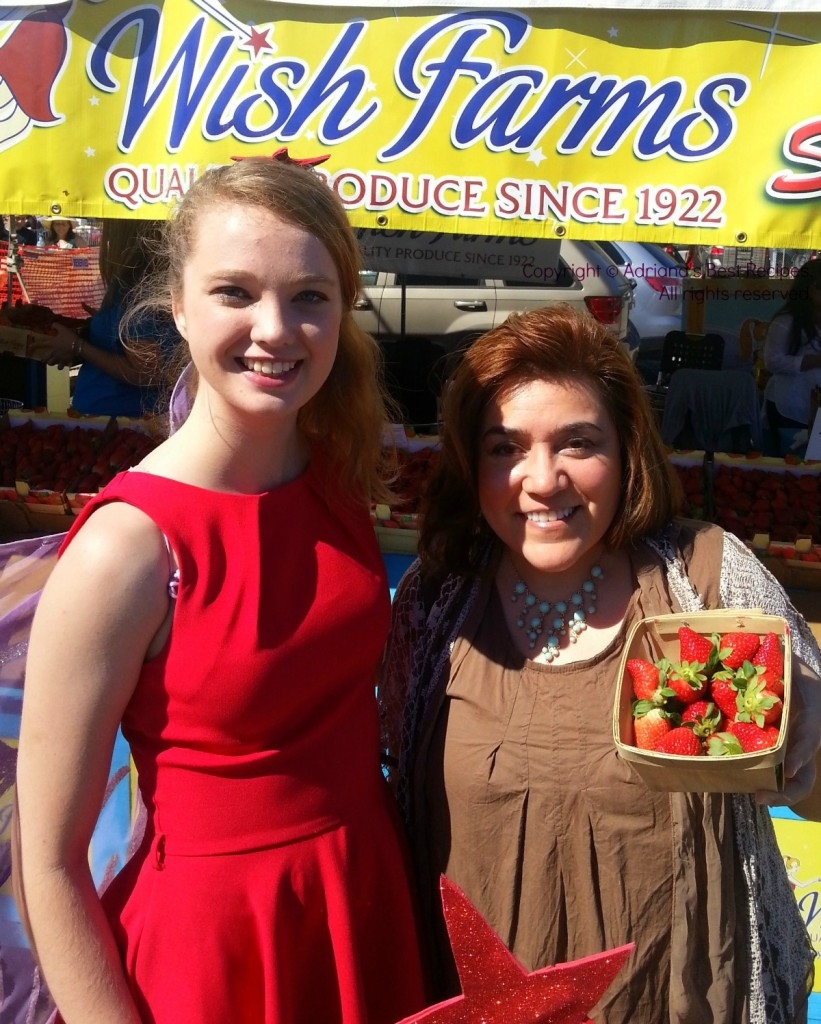 But for now let's cheer with this Strawberry Lemonade Agua Fresca cannot wait for Spring to be here!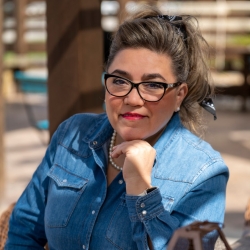 Latest posts by Chef Adriana Martin
(see all)