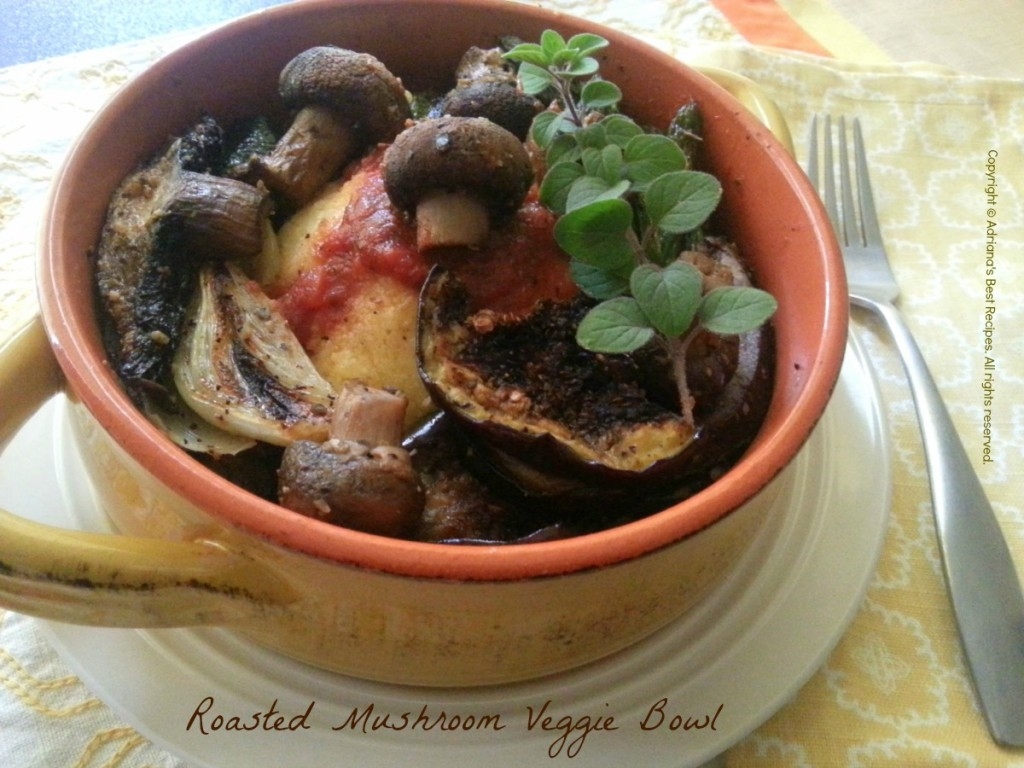 I love Italian flavors and  roasting veggies so I decided to put together a Roasted Mushroom Veggie Bowl with the flavors of Italy and using fresh seasonal ingredients like crimini mushrooms, asparagus, zucchini, eggplant and vidalia onions served over a bed of creamy polenta and drizzled with Italian red sauce with fresh oregano and spices. This recipe is part of the Mushroom Makeover roundup so I invite you to join me in the journey of healthy living by cooking with me this rustic and satisfying Roasted Mushroom Veggie Bowl.
INGREDIENTS
1 pint of crimini mushrooms
2 portabella caps cut in strips
1 bunch of fresh asparagus
1 medium size vidalia onion
4 medium size zucchinis
1 medium size eggplant
1/2 of olive oil
1/2 cup of Italian spices
2 teaspoons of salt
2 teaspoons of black pepper
2 teaspoons of garlic powder
6 cups of Italian tomato sauce (3 cups of organic tomato sauce, 3 cups of roasted tomato cubes, 1/2 cup of red wine, 1 tablespoon of Italian spices, one tablespoon of olive oil, 2 finely chopped garlic cloves)
6 cups of cooked Italian polenta (1 1/2 cups of polenta, 4 cups of boiling water, pinch of salt)
Preparation time: 60 minutes. This recipe for the Roasted Mushroom Veggie Bowl serves 4-6 guests. Cost per serving is $4.00 depending on the ingredients price at your local supermarket. You will need 2 baking sheets, 2 cooking pans, tongs, spoons, measuring spoons and cups, chopping block and a knife.
Start preparing the tomato sauce, it is recommended to have the sauce simmering for 20 to 30 minutes for bolder flavor. Place a pan on the stove, add the olive oil and saute the garlic. Then add the tomato sauce and the tomato chunks, mix well, add the wine and condiment with the Italian spices, salt and pepper. Cover with a lid and cook at low flame. If the sauce needs water add some but not too much as you want to sauce to be thick.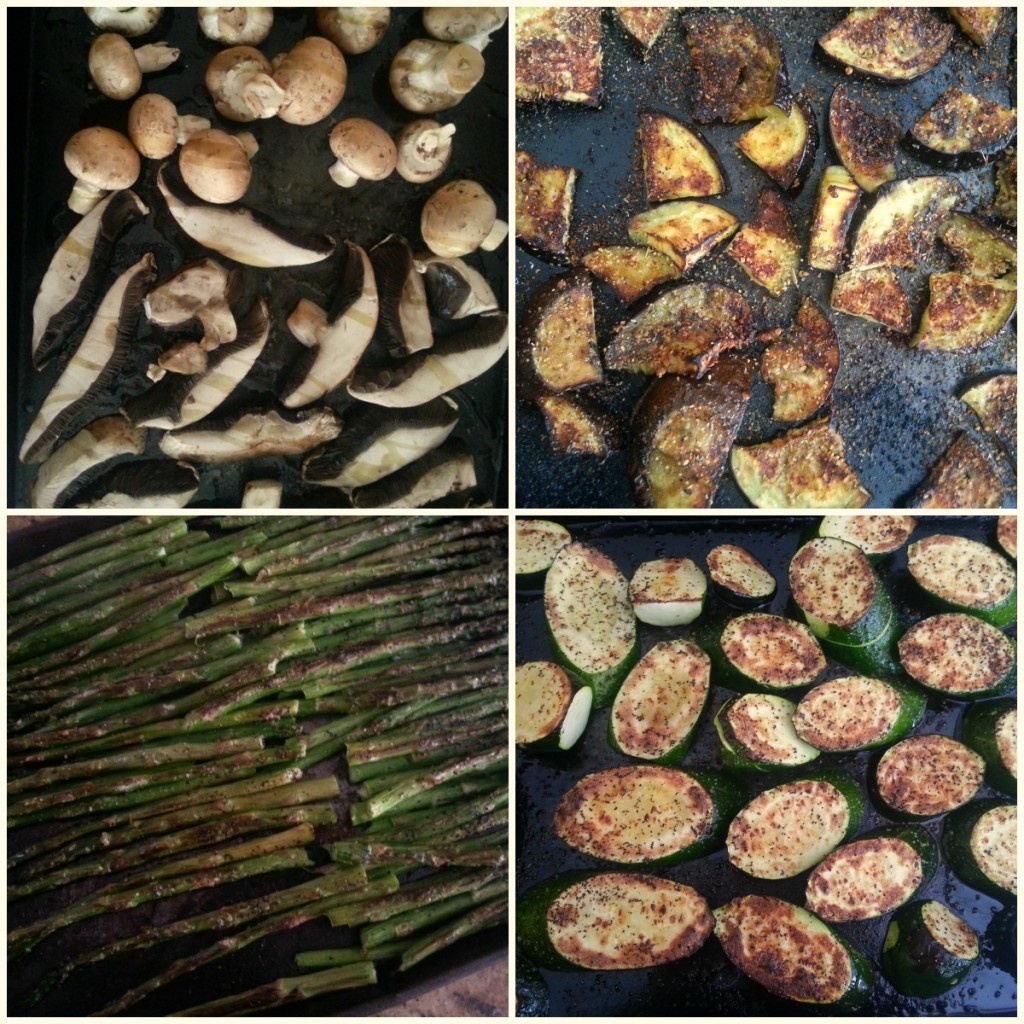 While the tomato sauce is cooking roast the veggies. To clean the mushrooms use a paper towel avoid water. Proceed with the prep cutting and placing the veggies aside. It is recommended to roast the veggies one batch at a time. Spray some oil to the baking sheets and add the veggies. Drizzle with olive oil and season con Italian spices, salt and pepper. Turn the broiler and broil on high until getting a golden brown crust. Do this with each batch and place the veggies in different containers for easy serving.
Then prepare the polenta following the instructions of the box. If you cannot find Italian polenta you can use cornmeal. The polenta gets hard if not consumed immediately that is why it is recommended to cook at the moment to serve the meal.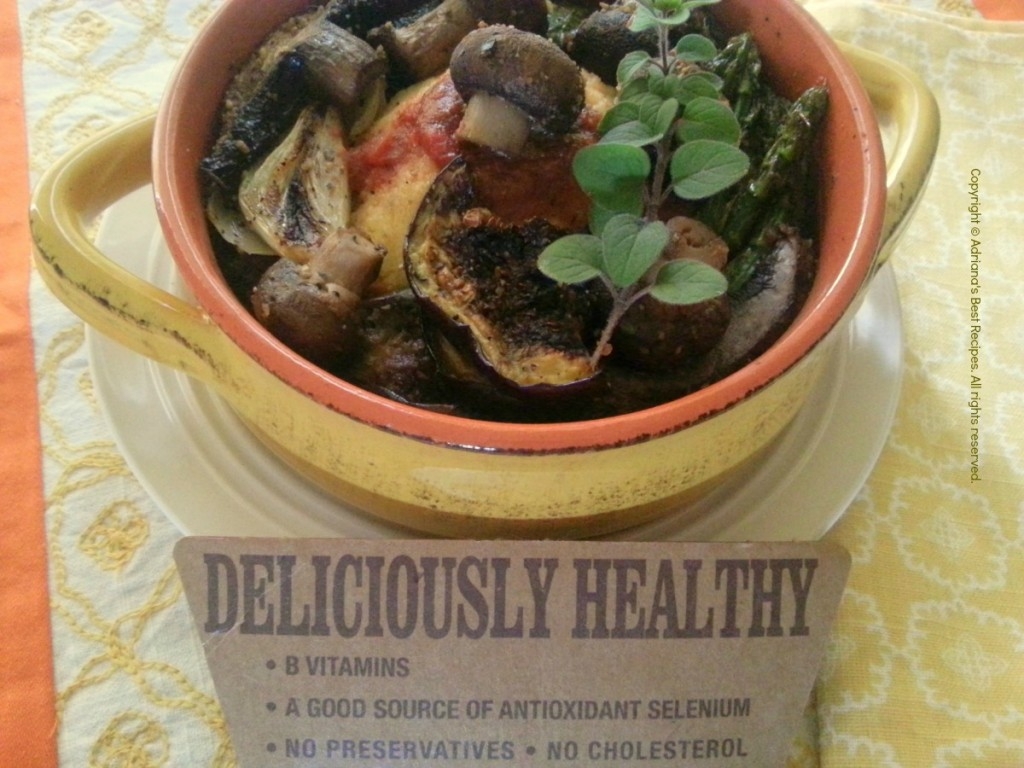 To serve the Roasted Mushroom Veggie Bowl start by adding some tomato sauce on the bottom of the bowl, then add the polenta and the roasted mushrooms and veggies. Drizzle with more tomato sauce and decorate with a fresh oregano sprig. This Roasted Mushroom Veggie Bowl is very flavorful, in fact the great flavors come from the layering of the different textures and the taste is very pleasant. Roasting veggies is easy and also a great way to enhance the flavor of a dish. The contrast of the creamy polenta and the robust tomato sauce with the roasted veggies makes it a very comforting dish and a good replacement for pasta if looking for low glycemic, low carb option. Mushrooms bring important nutrients like vitamin D, potassium, B vitamins and antioxidants to the plate without adding significant calories, fat and cholesterol. Mushrooms are naturally gluten free, and make a delicious and nutritious addition to a gluten-free diet like this Roasted Mushroom Veggie Bowl.
If you love mushrooms like me I invite you to follow the Mushroom Council on their Facebook page to get latest information and special offers!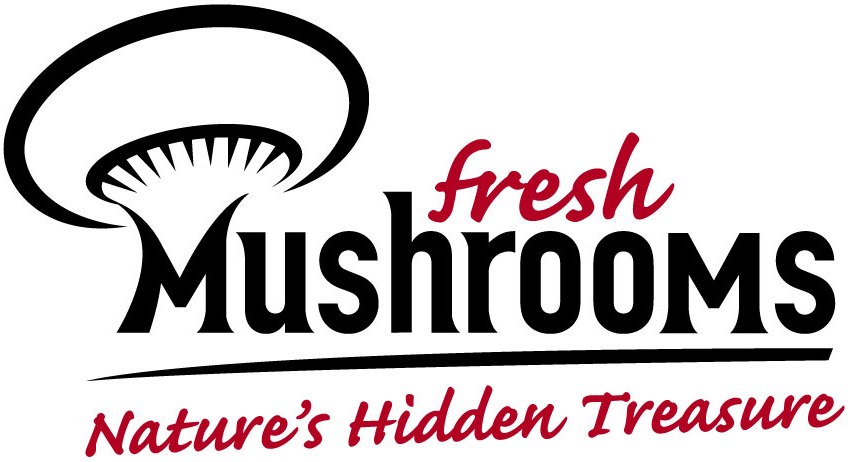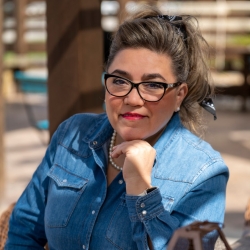 Latest posts by Chef Adriana Martin
(see all)