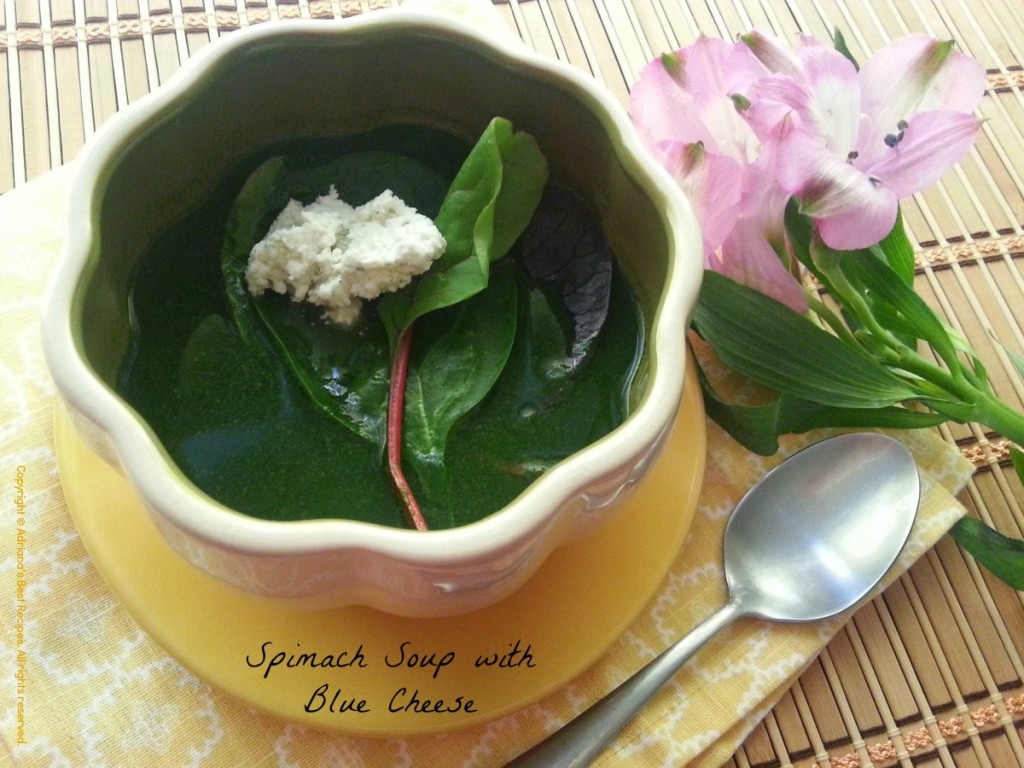 Weekly basis I will be sharing a recipe for those observing lent or looking for vegetarian options so I decided to develop this delicious and healthy Spinach Soup with Blue Cheese using fresh organic spinach. Spinach is an amazing green leaf, provides many nutritional benefits to live a healthier lifestyle. Spinach has a good source dietary fiber and protein,  and it is inexpensive. I invite you to cook with me this Spinach Soup with Blue Cheese that is simple but full of flavor, let's cook!
INGREDIENTS
450 grams of raw organic spinach
1/2 cup of water
1 cube of chicken bouillon
1 teaspoon of butter or margarine (can replace with olive oil)
Salt and pepper if needed
Crumbled blue cheese or raw white mushrooms to garnish
Preparation time: 20 minutes. Serves 4 bowls. Cost per serving less than $1.00 depending on the cost of the ingredients at your local supermarket. You will need a blender and a soup pan.
Clean the spinach with running water, then add the half cup of water to the soup pan and let the water boil. When the water starts boiling add the raw spinach and cover with a lid. Reduce heat and cook for 5-7 minutes. You will see spinach will reduce a lot that is why even though you think 450 grams is a lot of spinach when cooked it is not. Same thing with the water, do not add a lot to avoid watery soup.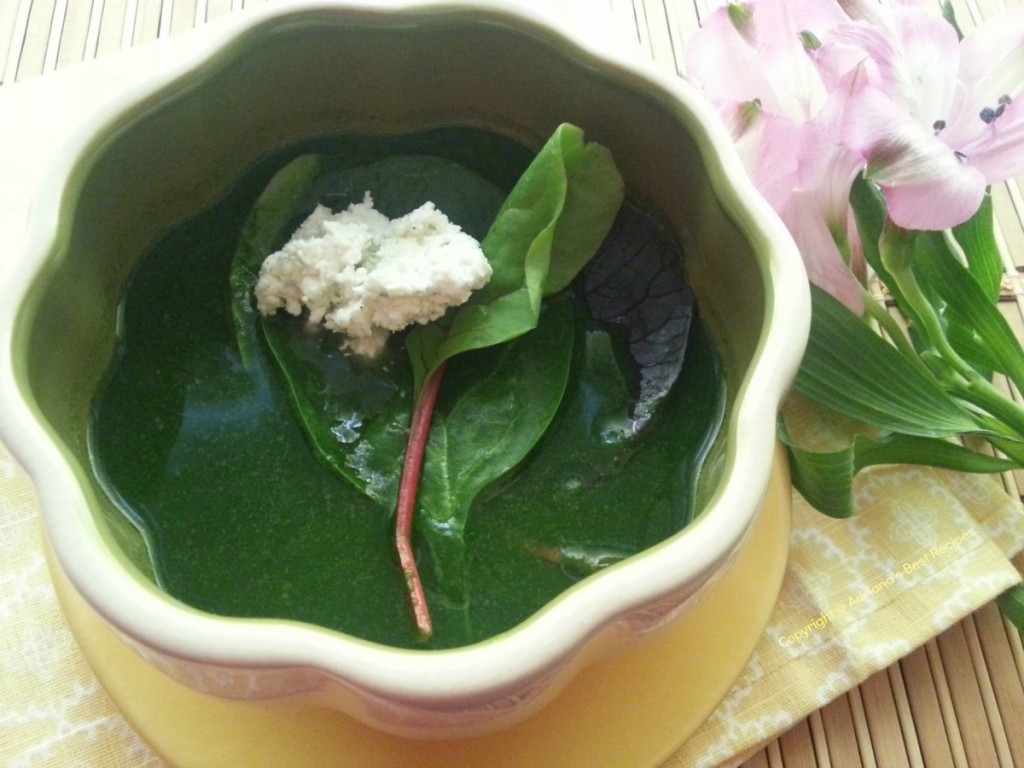 When the spinach is cooked mix in the blender for few minutes until getting a smooth consistency, pour into the soup pan again and season with the chicken bouillon, the butter and salt and pepper. Make sure not to use a lot of slat since spinach is already high in sodium.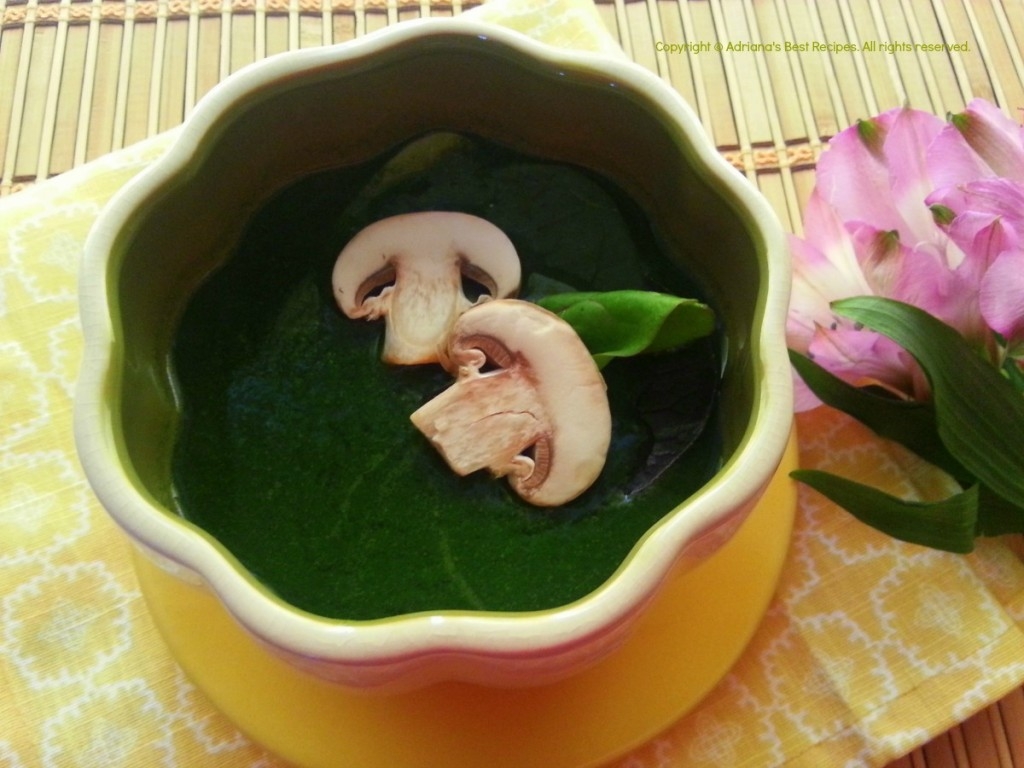 Serve the spinach soup hot and garnish with few leaves of raw spinach and blue cheese. If you don't like blue cheese you can use feta or queso fresco or do a complete vegetarian option adding raw sliced white mushrooms.
I invite you to try it!
 I invite you to visit my fellow Latina bloggers who have great recipes for lent please visit Mama Latina Tips and our Lenten Recipes Pinterest board to get inspired!