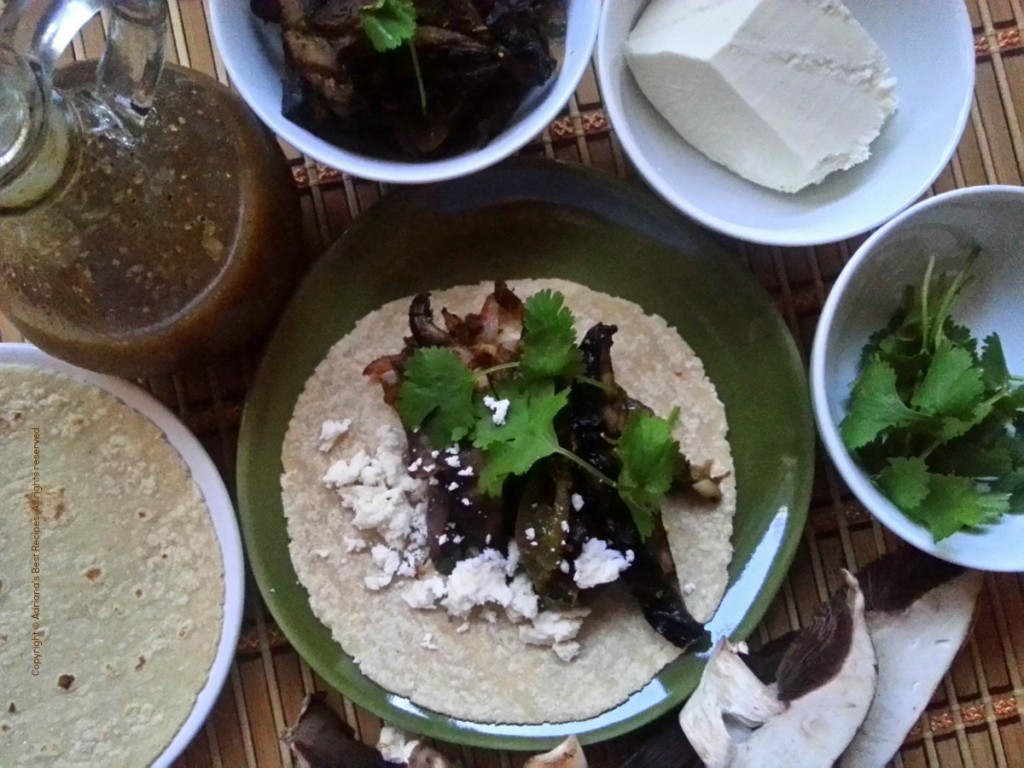 Portabella mushrooms are my favorite for grilling. They are meaty and could be a good replacement for beef, you can't even tell those are mushrooms, so flavorful and bold. That is why today I decided to prepare Grilled Portabella Tacos for Taco Tuesday. This option is low fat and a vegetarian dish for those looking into meaty dishes made with vegetables. Mexican cuisine is all about layering textures, using fresh and bold flavors, and this Grilled Portabella Tacos meet all these standards, so let's cook!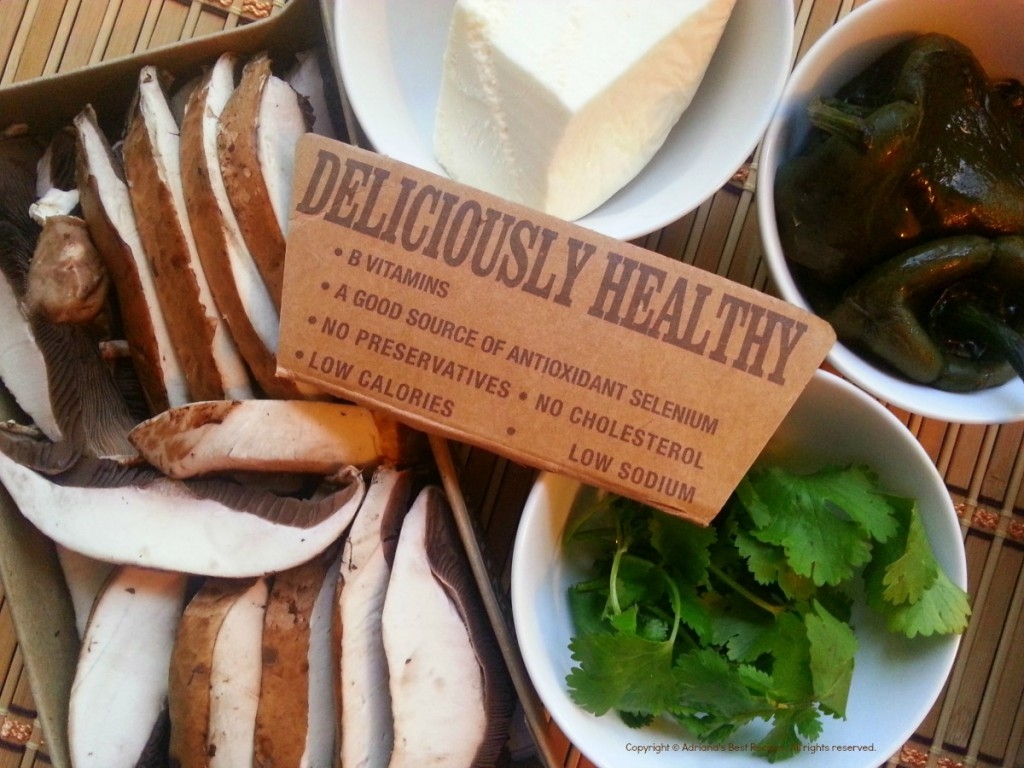 INGREDIENTS
1 pint of sliced portabella mushrooms
3 roasted poblano peppers sliced in strips
1 purple onion cut in rounds
1 teaspoon of dried epazote condiment (can be replaced with Mexican oregano if not found)
1 teaspoon of ground cumin
1 teaspoon of sea salt
1/2 teaspoon of grape seed or canola oil
1 cup of fresh cilantro leaves
2 tablespoons of crumbled queso fresco
8 corn tortillas (warmed)
Preparation time: 30 minutes. Serves 4 guests (2 tacos per person). Cost per serving less than $2.50 dollars depending on the cost of the ingredients at your local supermarket. You will need a grilling pan for grilling on the stove, a grilling press, tongs, cutting board, knife, measuring cups and spoons and serving plates.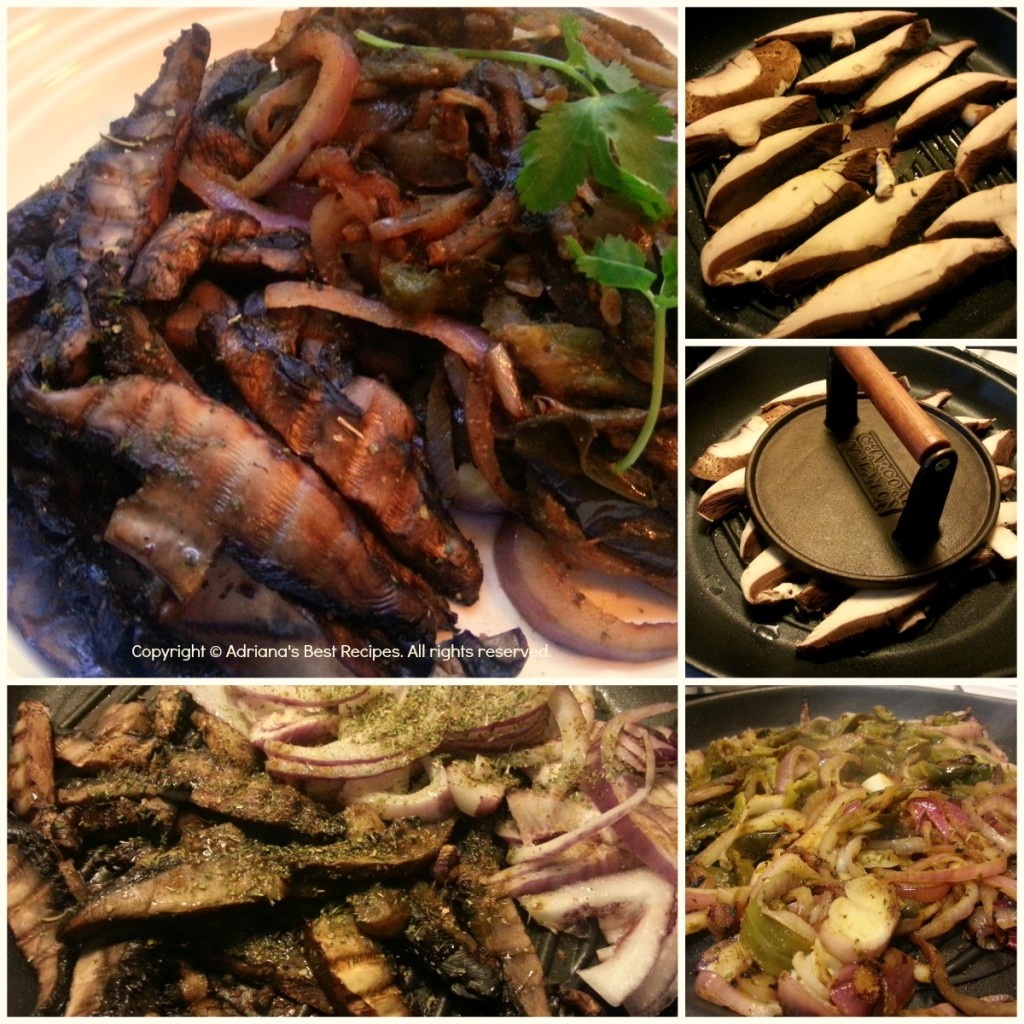 Place the grilling pan in your stove and add the cooking oil, then add the mushrooms and press with a grilling press for few minutes to get those nice grilling marks. Turn and repeat the process. Then add the onions and brown. Season with cumin, epazote and sea salt. Then add the poblano pepper strips and combine with the rest of the ingredients. Warm the corn tortillas and add two teaspoon of the grilled portabella mushrooms preparation to each taco, drizzle with crumbled queso fresco and garnish with fresh cilantro. You can also add habanero or chipotle salsa or any other spicy sauce you might like. These tacos are full of flavor I am sure you will hit a home-run with your family and friends and will become a tradition to have this grilled portabella tacos on Taco Tuesday!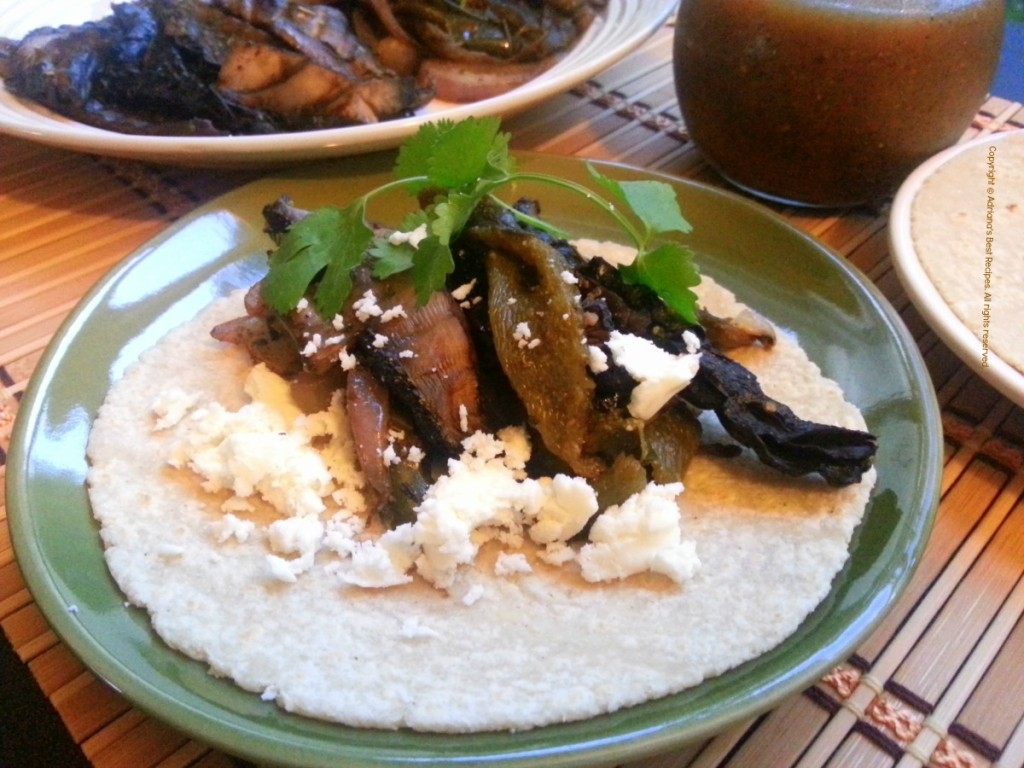 Here you have some important facts about mushrooms and their benefits:
Mushrooms bring important nutrients like vitamin D, potassium, B vitamins and antioxidants to the plate without adding significant calories, fat and cholesterol.
Mushrooms are low in sodium, plus their umami counterbalances saltiness and allows for less salt to be used in a dish, without compromising flavor.
Mushrooms keep for up to a week in the refrigerator. To maximize shelf life, keep mushrooms in original packaging until ready to use. You can freeze sauteed mushrooms for up to one month.
Follow the Mushroom Council on their Facebook page to get latest information and special offers!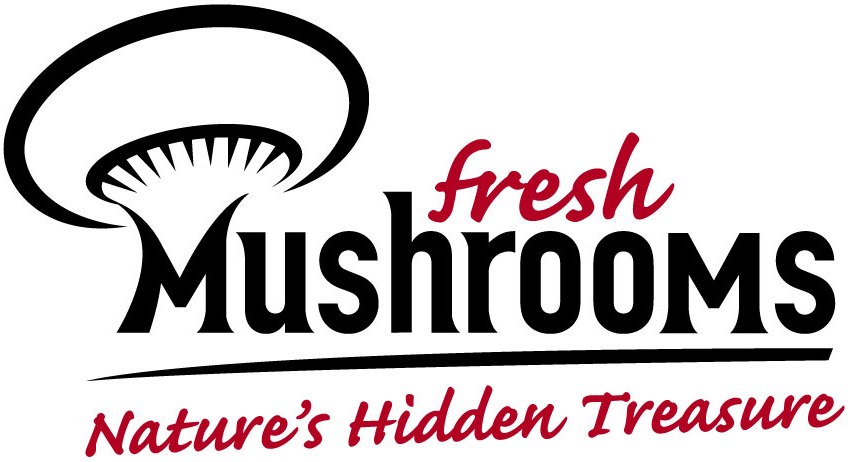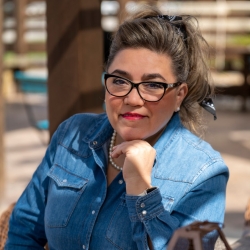 Latest posts by Chef Adriana Martin
(see all)