This post is also available in: Español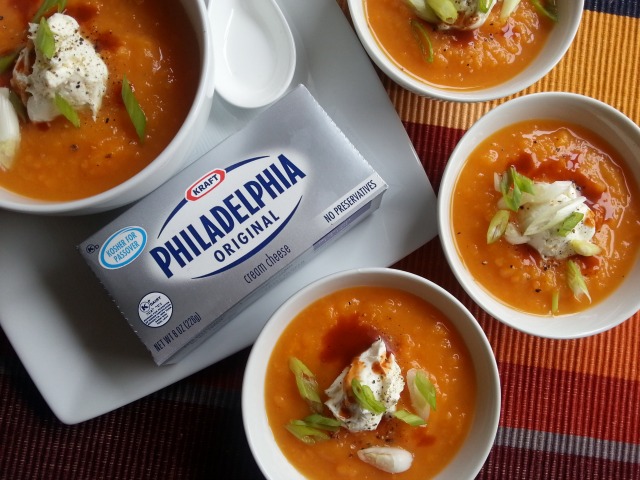 Thanksgiving is almost here and this time of the year calls for old-time favorites and today I am sharing easy Thanksgiving recipes using seasonal ingredients like sweet potatoes. Every year I prepare the the famous sweet potato casserole with marshmallows but this year we are eating Chipotle Sweet Potato Soup with PHILADELPHIA Cream Cheese see the recipe at Amigas de Comida KRAFT.
Sweet potatoes or camotes are a common ingredient during winter and a good option to serve during the holidays, especially during a cold evening soup is always a good start for any meal. In Mexico we know sweet potatoes as camotes and we eat them on grilled, on a sugar syrup with cinnamon, on milkshakes and as an alternative to white potatoes when serving pork or chicken. I find sweet potatoes to be wonderful ingredient to use in many of my dishes I even prepare a vegetarian chili with sweet potatoes that is absolutely delicious.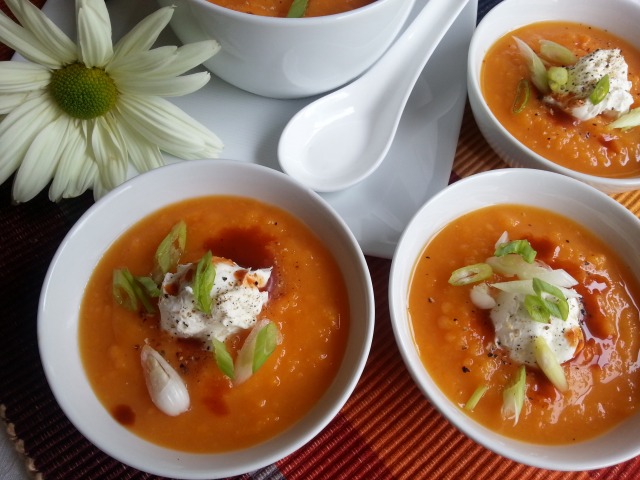 At home we celebrate Thanksgiving every year, we like to embrace the American traditions but also we add few choices of our Latin cuisine favorites like lechón, rice and beans and sangria. It is a lot of fun to come to our gathering. You can find an array of favorites to choose from. To end the meal we eat traditional apple pie as well as pumpkin empanadas and café con leche.
I invite you to embrace your Latino flavors for the upcoming Thanksgiving and holidays celebrations, using the array of products that KRAFT offers to cook wonderful dishes and then gather around the family table to give thanks for all the blessings we have received during the year.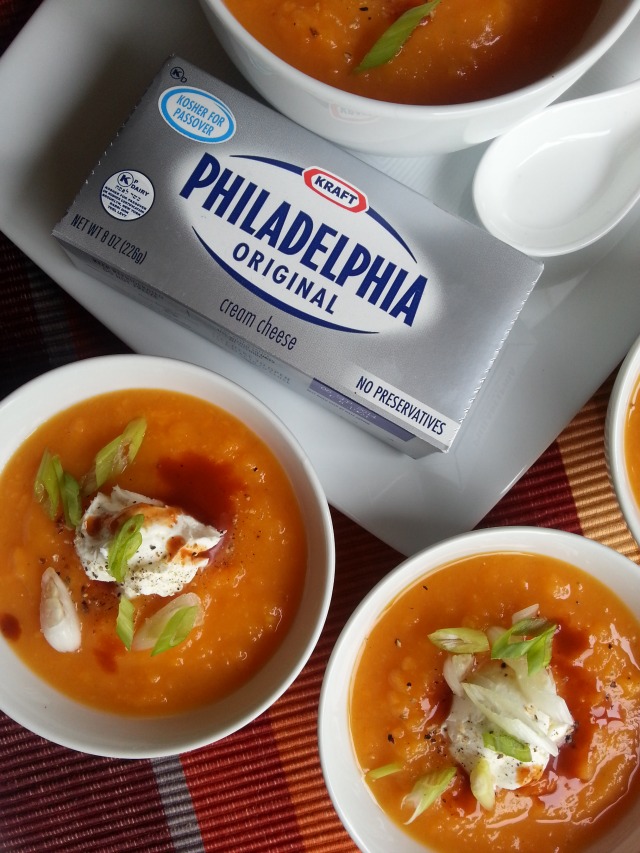 Happy Thanksgiving!
Check out Amigas de Comida Kraft where you will find many great recipe ideas for this holiday season!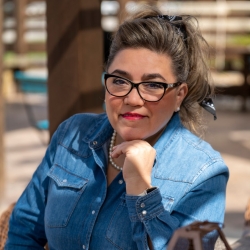 Latest posts by Chef Adriana Martin
(see all)